A Bigger, Bolder, and Better SUV
Škoda has unveiled the second generation of its successful Kodiaq, making a big splash in the large SUV segment. The new model boasts an increased interior space, a more distinctive design, and advanced technological features. Especially noteworthy is the additional room for passengers in the third seat row, making the Kodiaq even more family-friendly.
Innovative Interior and Advanced Controls
The second-gen Kodiaq comes with a fresh interior concept, featuring a whopping 12.9-inch touchscreen display and a streamlined centre console. A clever blend of manual and digital controls makes it simple to navigate.
New Simply Clever features are included, like a handy rear storage compartment with a cup holder and a dual Phone Box that enables cooling and simultaneous charging for two mobile phones.
Powering Up with Plug-in Hybrid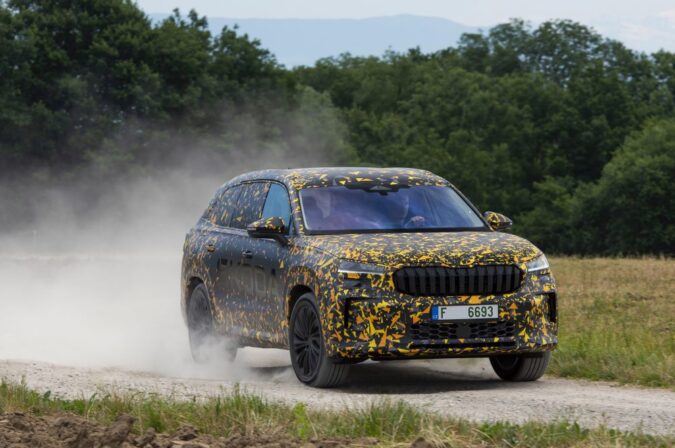 This Kodiaq version doesn't just shine in terms of space and design; it stands out with its power output too. Engine options vary from 150 hp (110 kW) to 204 hp (150 kW), and now also include a plug-in hybrid offering an electric range of more than 62 miles. This is a first for the Kodiaq, demonstrating Škoda's commitment to sustainability and innovation.
Advanced Safety Systems and LED Lighting
The new Kodiaq doesn't skimp on safety either. The second-generation full LED Matrix headlights enhance visibility, while the advanced assistance systems boost the overall safety of the vehicle. Whether it's city driving or country cruising, the Kodiaq has you covered.
A Triumph in SUV Evolution
According to Klaus Zellmer, Chairman of the Board of Škoda Auto, the first-generation Kodiaq had been a huge success since its launch in 2016. With its impressive design, spacious interior, and great value for money, it won many accolades and attracted numerous customers.
He is confident that the second generation, with its plug-in hybrid version, will add another exciting chapter to this success story.
Sustainable Materials and Enhanced Tech
The second-gen Kodiaq reflects Škoda's commitment to more sustainable automotive solutions. The use of sustainable materials and tech enhancements such as second-gen full LED Matrix headlights are just a few examples. The Kodiaq's engines range from 150 hp (110 kW) to 204 hp (150 kW), including a mild-hybrid version for a more eco-friendly drive.
Unveiling New Simply Clever Features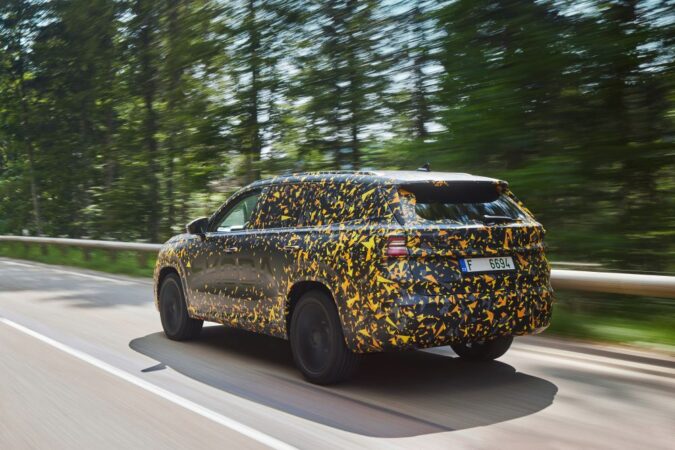 Staying true to the Škoda philosophy of 'Simply Clever', the Kodiaq includes new features like a rear storage compartment with a cup holder and a dual Phone Box. The sustainability-conscious design now also incorporates an umbrella and an ice scraper made of eco-friendly materials.
Roomier and More Refined Interior
The second-gen Kodiaq is longer by over six centimetres, providing a roomier interior. The introduction of a 12.9-inch touchscreen, a head-up display, and a neat centre console demonstrate Škoda's focus on enhancing driver comfort and convenience.
With its powerful design, increased interior space, advanced technology and commitment to sustainability, the second-gen Škoda Kodiaq is set to be a game-changer in the large SUV market. It truly is a bigger, bolder, and better offering from Škoda.