Not content with only smashing the SUV record for the fastest time around Nürburgring Nordschliefe, beating times from icons such as the Lamborghini Diablo, Ferrari F430, Nissan GTR, and even the original Honda NSX, Italian luxury car manufacturer Alfa Romeo have also set new records at three different famous British racetracks with their new high-performance Stelvio Quadrifoglio.
Brands Hatch (Indy layout), Donington Park, and Silverstone were the backdrops for these amazing records, and with professional racing driver David Brise behind the wheel, there would be no hanging around.
At Brands Hatch, the Brit did an astonishing 55.9 second lap, then at Donnington, did a 1:21.1, beating lap-times from series like MotoGP, Formula 2 and DTM.
Finally, at Silverstone, the final track of the trio, he managed a 2:31.6  
The Master Of All Arts
In order for Alfa to pull of such a feat, they would need a rather special driver. Having competed in almost every racing series under the sun – including Single Seaters GTs, Prototypes, Rallying and even motorcycle trials David Brise was the perfect candidate.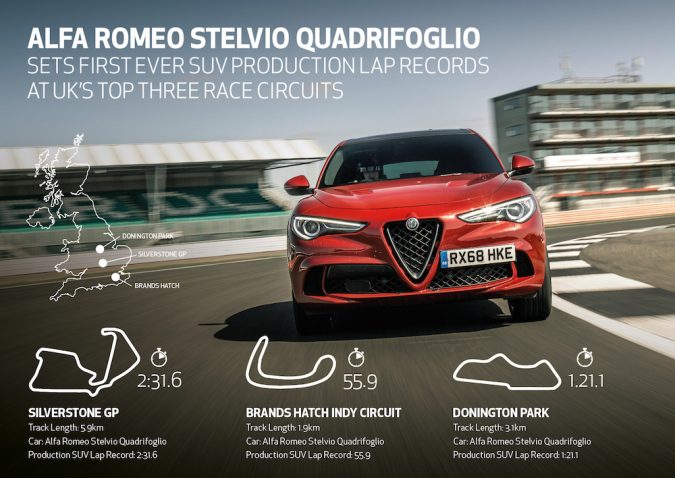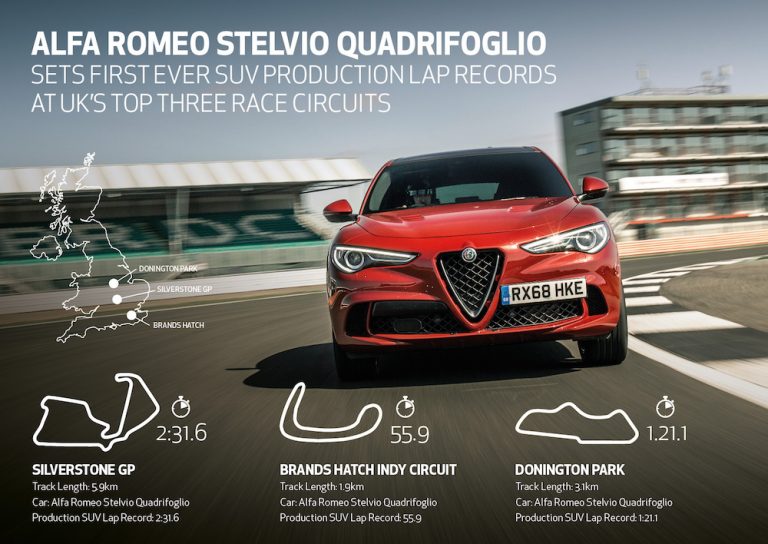 And with the Alfa Romeo Formula One team in close connection to the road-going cars, Alfa's future of producing mind-blowing cars is bright…
After the lap, further proved this by saying "Setting the very first SUV production car lap records at three of the top circuits in Britain is where our passion for motorsport and road vehicles crosses over but, once again, Alfa Romeo is at the forefront and the first manufacturer to set new benchmarks."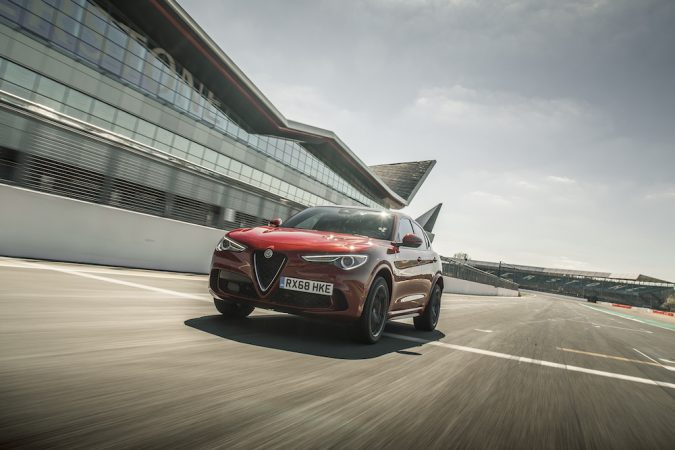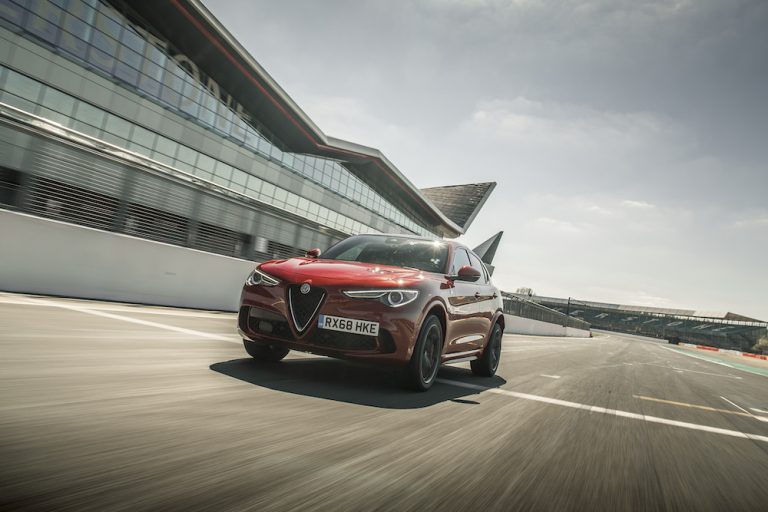 The Beast Within
From the outside, Alfa Romeo's Stelvio Quadrifoglio looks like a usual, aggressive SUV, you may think it's sluggish….But you couldn't be more wrong. With a 2.9-litre V6 topping out at 177 mph and a twin-turbocharged engine powering 510bhp, this isn't your everyday SUV.

The Unbelievable Thing About The Stelvio…
I used to be skeptical about this new "breed" of luxury brands – such as Maserati, Lamborghini, Jaguar, Bentley and Alfa Romeo– which are been worldwide famous for making incredibly fast super/sports cars, suddenly making SUV's, but with the turn of the SQ (Stelvio Quadrifoglio) my mind has been changed.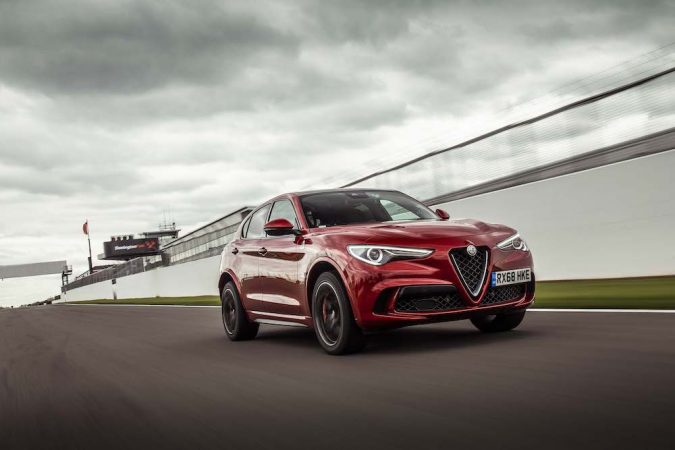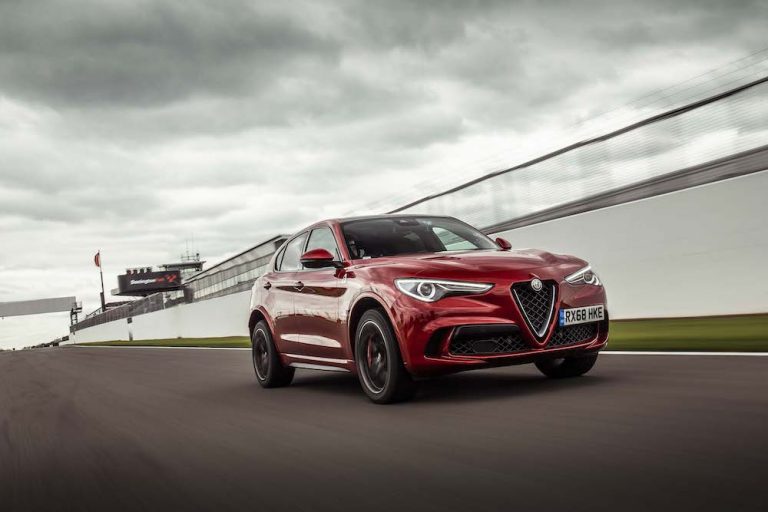 The most astonishing thing about this is that it hasn't been modified in any way, this is a stock Alfa Romeo SUV that you can buy at your local dealer, drive out of the gates and either drive to work or take your children to school. It's a practical, everyday car that brings the Supercar to the family. The best part is that it combines three totally different areas, which usually would not go together (family, 4X4 and supercar power) and mixes them into a perfect car.
For less than £70,000, you can get your hands on Italy's finest and most powerful SUV, just visit your local Alfa Romeo dealer, or visit www.alfaromeo.co.uk
Just try not to get your tongue in a twist at the dealer whilst trying to buy one!
Alfa Romeo Stelvio Quadrifoglio | New Record at Nürburgring