Alpine's First-Ever Pikes Peak Entry
Alpine continues its ambitious journey by entering the legendary Pikes Peak International Hill Climb for the first time. With two further test sessions in the south of France, the Alpine A110 specially prepared for the event is all set to head to Colorado Springs for the race on 25th June 2023.
The Most Extreme A110 Ever
The Alpine A110 Pikes Peak edition has been designed to conquer the challenging 19.93 km race to the clouds. Alpine's collaboration with Signatech has resulted in a spectacular racing machine with advanced aerodynamics and an engine producing nearly 500 horsepower.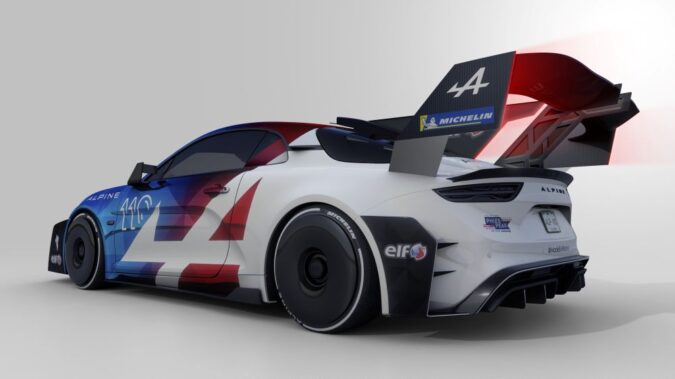 Weighing in at only 950 kilograms, this masterpiece showcases impressive features like pronounced splitters, deflectors, an imposing rear wing, and an air inlet on the roof.
Aggressive and Impactful Design
While the car maintains some original proportions, it has undergone a drastic transformation, including aggressive lights, unique wheels, and a 'Le Mans-style' shark fin. The A110 Pikes Peak is an extraordinary blend of performance and visual impact, ensuring eligibility for the Time Attack 1 category.
Ready to Conquer the American Peaks
This one-of-a-kind Alpine is determined to break records, and after its debut runs at Lurcy-Lévis, 2022 FIA R-GT Cup winner Raphaël Astier will test the car in its final configuration next week. Following the tests, the team will fly to Colorado Springs for their final preparations before the big race on 25th June 2023.
A Testament to Collaboration and Passion
Alpine Chief Designer Raphaël Linari praises the project's rapid progress, attributing it to close collaboration with Signatech's technical teams. Alpine A110 Pikes Peak Project Manager François Letort also expressed satisfaction with the model's spectacular visual and performance aspects, eager to face the legendary challenge that lies ahead.