When you're looking to replace your car's old, worn, or stolen catalytic converter, aftermarket converters are a pretty neat alternative to OEM replacements, but are Davico catalytic converters any good?
Davico is one of the most popular and most well-regarded brands of aftermarket catalytic converters that you can find on the market, known for their attractive price, performance, efficiency, and durability.
I also have a lot of praise for Davico, from my own experiences, with their easy installation and the rather hefty cost savings compared to OEM converters. However, be wary of their fitment and compatibility.
Davico Catalytic Converter Reviews
So, what's up with Davico catalytic converters, and why are they so popular? Davico catalytic converters have garnered attention in the aftermarket industry for their great quality and performance.
While they might be priced slightly higher than some of their rivals (like Walker, Evan Fischer, or Eastern Catalytic, among others), many users find their durability and efficiency to be worth the investment.
As with any aftermarket product, it's essential to ensure compatibility with specific vehicle models and to consult with professionals for guidance. Otherwise, you might face issues with fitment on your car.
Many users of Davico catalytic converters, including those that I've worked with in the past, have lots of positive things to say. Here's what you need to know about Davico (click on each one to skip ahead):
1. Cost & Pricing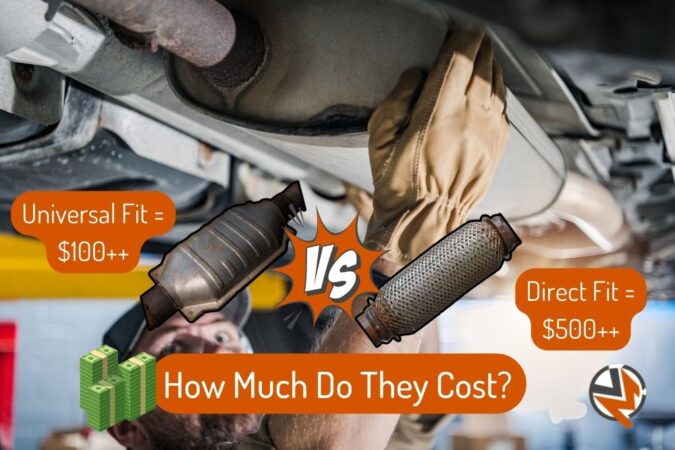 Davico catalytic converters are positioned in the mid to high range in terms of price. However, when you compare it to most OEM converters, Davico's offerings are certainly a much cheaper alternative.
While the exact cost can vary based on the specific model and vehicle compatibility, prices can range from as little as $100 for some universal-fit models, to over $500 (or more) for any direct-fit options.
It's always advisable to compare prices across different retailers and platforms to get the best deal. Most of the Davico catalytic converters that I've seen being listed, they're usually below or around $500.
2. Warranty Support
One of the standout features of Davico catalytic converters is their warranty. Most of the folks that I had spoken to also praised Davico for its long-lasting and comprehensive warranty program.
Most of their catalytic converters feature a 5-year or 50,000-mile warranty (whichever comes first), which is a testament to their confidence in their long-term durability, performance, and reliability.
A good warranty can provide much-needed peace of mind to buyers, knowing that they're covered in case of any manufacturing defects. It's worth bearing in mind that the warranty period does differ.
Depending on which specific model of Davico catalytic converter that you're looking at, some can go up to 80,000 miles or 8 years, while others cover for 24,000 miles or up to 2 years – whichever comes first.
3. Construction & Materials
Davico catalytic converters are constructed using high-grade stainless steel and aluminized steel, known for their durability and resistance to corrosion.
As such, this helps to ensure a longer lifespan and optimal durability for the converter. The quality of materials used can also influence the catalytic converter's efficiency in reducing emissions.
4. Performance & Noise
Loads of people have reported a noticeable improvement in vehicle performance after installing a Davico catalytic converter. This is a common benefit of upgrading or replacing from your old converter.

Some other users have mentioned a louder and more refined exhaust note, while others have felt a slight increase in power. Granted, it's worth bearing in mind that this isn't always applicable to every car.
Individual experiences can vary based on the vehicle's overall condition and other modifications. In other words, you might not notice similarly noteworthy benefits in power or sound for your particular car.
5. Ease Of Installation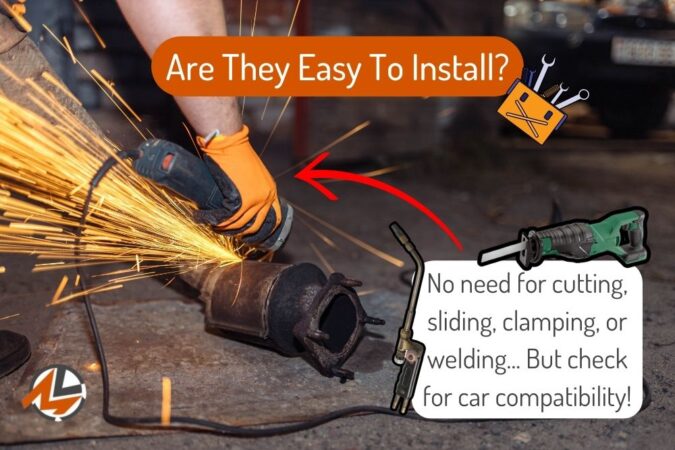 Davico catalytic converters are designed for a precise fit for specific cars (though, they also sell universal-fit ones). This can make the installation process smoother. Davico equally advertises this, too.
They claim that their catalytic converters can be easily installed without the need for any cutting, sliding, clamping, or welding. In reality, depending on the vehicle, some of these might still be necessary.
While some users have reported easy installations without the need for any modifications, I would always recommend having a professional handle the installation to ensure optimal performance and fit.
6. Vehicle Compatibility
Before purchasing one, it's crucial to ensure that the chosen Davico catalytic converter is compatible with your specific car's make, model, model year, and even the trim. Fitment is something of a mixed bag.
While most of their converters are designed for a direct fit, there have been users who've reported issues with trying to fit a Davico converter. Although, most of this is due to user error or poor installation.
Once again, it's crucial for me to highlight the importance of checking for compatibility between your car and the Davico catalytic converter that you're getting. And, ensure that the installation is done right.