Many people considering getting a Dodge often wonder, are Dodge Darts good cars? One thing to note is the cost of owning a car is influenced by a lot more than simply the MSRP or sticker price.
Most individuals can easily find the MPG or fuel efficiency, fuel costs, registration fees (for more insight, check out our guide on the vehicle registration fee calculator NC and Oklahoma vehicle registration fees), and insurance premiums as part of their average car annual costs when they buy a car.
Most people are aware that some automakers, like Honda, produce high-quality, dependable vehicles while others don't.
These correlations are frequently based on truth, but there is much more information we can use to identify which Hondas are trustworthy (such as the Honda Civic versus the Ridgeline and which Land Rovers are untrustworthy such as the Evoque versus the Range Rover Sport.
Dodge Dart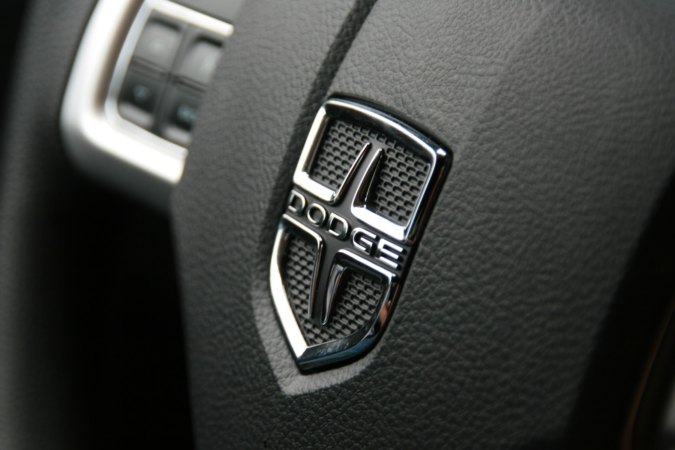 Are Dodge Darts good cars? Firstly, the Dodge Dart was no longer produced after the 2016 model year. CEO Sergio Marchionne is apparently seeking for a partner to create future generations of this tiny sedan as Fiat Chrysler changes its production focus away from cars and toward more lucrative SUVs and trucks.
It's probably best that way. Despite having a size advantage (according to federal rules, the Dart measures in as a mid-size car), the Dart is uncompetitive against today's remarkable field of similarly priced compacts and has had little sales success since its launch in 2012.
Dodge reduced the Dart's selection from five to three trim levels earlier this year. There are now  SXT Sport, Turbo, and GT Sport models available in the lineup.
A 2.0-liter four-cylinder with 160 horsepower powers the SXT Sport, a 1.4-liter turbocharged four-cylinder with 160 horsepower powers the Turbo, and a 2.4-liter four-cylinder with 184 horsepower powers the GT Sport.
The SXT Sport and GT Sport both have manual and automatic powertrain options, but the Turbo only has a six-speed manual.
The Blacktop packages for the SXT Sport and GT Sport, which incorporate more aggressive body cladding and black trim for the wheels and grille, are just a couple of the appearance groups that purchasers can choose from despite the general dearth of options.
Are Dodge Darts Good Cars – The Pros
The Dart has a unique style and even has a sporty appearance when outfitted with the optional aesthetic kits.
This image is supported by its capable chassis, which is at the sportier end of its market. With beautifully weighted steering and a solid ride that maintains composure in turns, the handling is well-controlled.
The surprisingly strong exhaust notes from the optional 2.4-liter and 1.4-liter engines add to the Dart's air of subtle edginess. Like most Chrysler products, the 8.4-inch Uconnect infotainment system in the Dart is easy to operate and has a simple interface.
Motor vehicle, mode of transportation, automotive design, steering component, brown, car, speedometer, transport, steering wheel
Are Dodge Darts Good Cars – The Cons
Most of the newer competitors outperform the Dart in almost every measurable manner. Most Dart versions only earn EPA combined fuel-economy ratings between 26 and 29 mpg, and it is one of the heaviest and largest small sedans in its class (many competitors achieve 33 to 35 mpg in the same test).
Nevertheless, the Dart offers less rear legroom and trunk space than the Honda Civic, despite having a smaller outward footprint.
With its average technology choices, the Dodge likewise exhibits signs of aging. Active safety technologies like frontal collision warning and lane departure warning are not available as options for the Dart. Neither is smartphone connectivity for Apple CarPlay or Android Auto.
The Dart's three powertrains are all rather basic. It takes some time for the forceful engine noise we heard earlier to grow annoying, and the automatic transmission frequently makes quick, unpleasant shifts.
The Chevrolet Cruze, Mazda 3, and Honda Civic are all faster, and the most recent test of a Dart with the top-dog 2.4-liter engine had a zero-to-60-mph time of 8.2 seconds.
Dodge's entry in the compact car segment will soon be gone, and we can't say we'll miss it.
Dodge Dart Reliability
Still wondering are Dodge Darts good cars? The Dodge Dart has above-average reliability by RepairPal with a score of 4.0 out of 5. This places it 28th out of 36 compact automobiles.
The 2016 Dodge Dart fell short of the top 10 sedans of the year, receiving a consumer rating of 4.2 out of 5.0 from Kelley Blue Book and a score of 78 out of 100 from J.D Power.
You can extend the life of your automobile as long as you adhere to the prescribed maintenance schedule for your Dart and replace damaged parts right away.
Dodge Dart Problems
If you are wondering if are Dodge Darts good cars, then keep in mind that like any other vehicle, the Dodge Dart can have issues in the future. Below is a list of the most prevalent problems across all model years:
Are Dodge Darts Good Cars, Common Problems #1 – Excess Use Of Oil
If you plan to buy a used 2015 Dodge Dart, it might use more oil than typical. Many owners learned that they needed to top off their engine oil every 1,000 miles, while others learned that their Dart was requiring 1-2 quarts of oil every 1,000–2,000 miles.
There may be more than one solution to this problem, depending on your mechanic's findings. In order to solve the issue, some owners had to replace their broken oil rings with new ones, while others had to have their engines replaced.
Are Dodge Darts Good Cars, Common Problems #2 – Engine Stalling
Owners of 2014 Dodge Dart vehicles have expressed their unhappiness with the vehicle's unexpected engine stalling or death. Some drivers are required to kickstart their vehicles in order to get them moving again. Most of the time, mechanics found no issue with the vehicle's battery.
Many 2014 Dodge Dart owners bemoan the fact that their engine frequently dies or stalls out when they are traveling.
Additionally, drivers have reported issues with jerky steering and abrupt braking. Mechanics have found that these drivability concerns are due to low oil pressure, broken sensors, and shoddy wiring. A change to the engine computer software was also successful for some affected vehicles.
Are Dodge Darts Good Cars, Common Problems #3 – Issues With Suspension
The 2013 Dodge Dart has suspension-related problems more frequently than not. According to some owners, the front axle on the passenger side unexpectedly snapped.
They couldn't understand why the majority of them hadn't been involved in an accident, which may have compromised the reliability of their suspension system.
Problems with the suspension system increase the risk of traffic collisions. The good news is that the majority of them can be remedied by replacing the harmed parts. Because they are widely available on the market, finding a replacement control arm, knuckle, or axle for your Dodge Dart won't be a problem.
Are Dodge Darts Good Cars, Common Problems #4 – Transmission Issues
Many 2013 Dodge Dart owners have noted that the transmission is yet another common issue with their cars. The affected vehicles' owners claimed that periodically while driving, they would jump out of gear. Sometimes the Dart makes grinding noises and sticks in neutral.
For a precise diagnosis and repair, take your Dodge Dart to a mechanic's shop as soon as you start to detect transmission-related issues. The problem was fixed for the majority of the vehicles by completely replacing the transmission.
Are Dodge Darts Good Cars, Common Problems #5 – Weak Sun Visor
Several owners of the 2013 Dodge Dart have complained about problems with the inside fixtures. Many drivers complained that their passenger-side sun visor cracked even though they hardly ever used it.
Some users proposed that the component comes off easily since the plastic tube holding the visor in place is flimsy. Fortunately, replacing the cracked sun visor will solve the issue.
Are Dodge Darts Good Cars, Common Problems #6 – Missing Batteries
According to several of its owners, the 2013 Dodge Dart frequently experiences battery failure. In a period of two years, the majority of them experienced two battery swaps.
Drivers have reported experiencing a sudden battery death while driving. Most of them also had to cope with steering and brake issues. Owners of the impacted vehicles have to replace their alternator or battery to solve the issue.
Are Dodge Darts Good Cars, Common Problems #7 – Brake-Related Problems
Chrysler issued a recall in order to handle the braking concerns with the 2013 model year. The rear brake calipers on the Darts covered by the recall were defective, which can cause issues with the parking brakes.
Some owners also claimed to hear strange noises coming from their brakes. They took their automobile in for maintenance, but the mechanics discovered no problems with the components.
These are just a handful of the issues that your Dodge Dart can have as it travels further. By conducting research before purchasing any car and avoiding costly repairs, you can save time and money.
Once you've chosen the ideal model year for you, keep it in outstanding shape for a very long time by adhering to its maintenance plan and replacing any defective parts as soon as they arise.
Dodge Dart MPG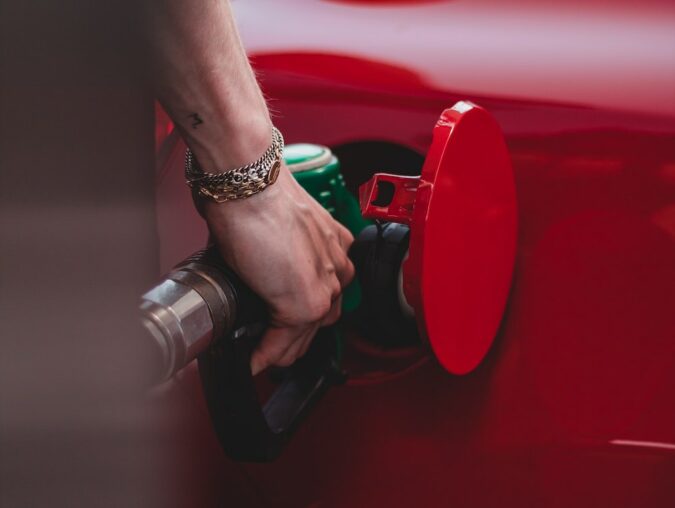 Your decision regarding the vehicle you should purchase may be challenging given the wide range of possibilities available in the auto business.
The Dodge Dart is a great option if you're searching for a used car that can provide you with a staggering array of technology features and comfort options while also providing you the style and appearance you want. A used Dodge Dart's superior fuel efficiency rating is one of its best features.
You can choose the Dodge Dart engine that best suits your needs by looking at the accompanying data, which includes each engine's horsepower and torque numbers as well as its fuel efficiency rating.
4-Cylinder, 2.4-Liter Dodge Dart Engine
Many drivers prefer this engine when they want a fantastic balance of power, performance, and fuel efficiency.
It has a six-speed manual transmission or a six-speed automated dual-clutch transmission. It generates 160 horsepower and 184 lb-ft of torque.
If you choose the manual, you'll get 32 mpg in total, 40 mpg on the highway, and 28 mpg in the city. Similar fuel efficiency ratings for the automatic transmission are 28 mpg in the city, 41 mpg on the highway, and 32 mpg overall.
2.0 liters, four cylinders… You can choose to install this engine in your old Dodge Dart and enjoy incredible power and fantastic fuel efficiency. This engine comes with a manual or automatic transmission and has 160 horsepower and 148 lb-ft of torque.
The Dodge Dart's fuel economy rating with the manual transmission is 25 mpg in the city, 36 mpg on the highway, and 29 mpg overall.
A fuel economy figure of up to 24 mpg in the city, 34 mpg on the highway, and 27 mpg combined are provided by the automatic transmission.
Drivers who seek the most horsepower out of their Dodge Dart frequently choose the 2.4-liter 4-cylinder engine. It produces 184 horsepower and 174 lb-ft of torque, and a manual or automatic transmission is an option.
Fuel efficiency for the manual transmission is 22 mpg in the city, 35 mpg on the highway, and 27 mpg overall. Similar fuel efficiency ratings for the automatic transmission are 23 mpg in the city, 35 mpg on the highway, and 27 mpg overall.
Dodge Dart Transmission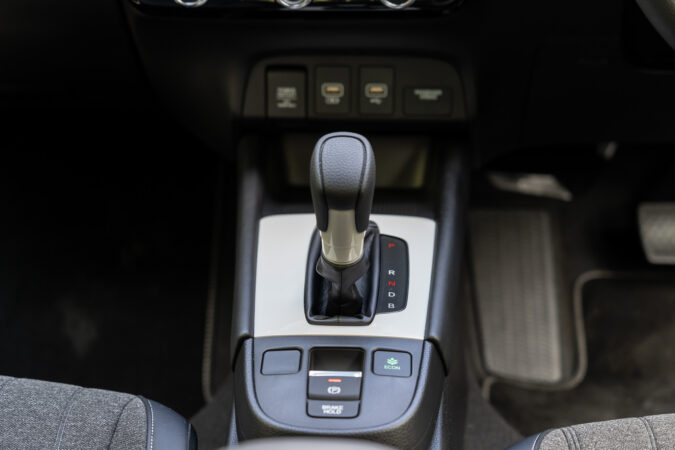 Drivers trust car makers to build reliable, safe vehicles. However, despite their best efforts, problems can still arise. Long after a car has rolled off the assembly line, issues frequently appear.
The good news is that the manufacturer sends out a recall alerting owners to take their car in for service when that occurs.
How many Dodge Dart transmission-related recalls were there?
There have been a total of two recalls involving transmission issues. One is for Dodge Dart models from 2013 to 2016 while the other is for models from 2013 to 2015
We'll go over the specifics of these two recalls in this article along with the procedures we advise you to take in order to have a repair specialist fix the issue.
1. Transmission Shifter Cable Bushing May Separate
A recall for specific 2013–2016 Dodge Dart vehicles with six-speed automatic transmissions has been issued by Chrysler (FCA US LLC). The shifter cable bushing's potential failure is a source of concern. The shift cable could then separate from the transmission as a result. On September 5, 2019, this recall got underway.
Chrysler notified owners and they have been told to bring their cars to a dealership for repairs. Free replacement will be provided for the shifter cable bushing on the transmission side.
Owners have the option of getting in touch with Chrysler customer care, the National Highway Traffic Safety Administration's Vehicle Safety.
2. Failure Of The Transmission Control Module
Chrysler (FCA US LLC) is recalling a certain number of Dodge Dart models from 2013 to 2015. Those in question were produced from February 24, 2012, to June 16, 2015. Beginning with January 15, 2016, this recall.
These vehicles' potential transmission control module failure raises the possibility of an unexpected "Neutral" shift in the transmission. In that case, the car can lose its ability to move, which raises the possibility of an accident.
Owners have been alerted by Chrysler and instructed to take their cars to a dealer for a free replacement of the gearbox control module and bracket.
If owners have any further inquiries, they should call Chrysler customer support at 1-800-853-1403 and mention recall R42.
Owners can get in touch with the National Highway Traffic Safety Administration Vehicle Safety in addition to Chrysler's customer support.
Dodge Dart Won't Start
The weak battery, corrosion on the battery connections, poor starter electrical connection, the inadequate ground connection, and defective starter motor are the most typical causes of a lack of crank in Dodge Darts.
1. A Poor Battery
Weak batteries are the main reason why a Dodge Dart won't start and make clicking noises. This can leave you wondering are Dodge Darts good cars. Whenever you are trying to start the car and hear clicking sounds coming from the engine compartment, the battery has enough charge to turn the solenoid on, which in this case causes the clicking sounds, but not enough to power the starter.
Even if your Dart's electrical accessories function fine, a poor battery should not be ruled out. This is because the starter motor needs a significant electric current to start the engine while lights and wipers use very little electricity.
2. An Inadequate Battery Connection
Your Dodge Dart's battery might be in fine shape, but a weak electrical connection, a damaged wire, or corrosion on the battery terminals could be preventing current from flowing.
Corrosion of the battery is a very typical issue, particularly if the installed battery is older than two years. When battery acid interacts with the metal terminals, corrosion results. This can cause a loss of contact and reduced current flow.
When you try to start the engine, the starter solenoid may simply make a clicking noise. This is if there isn't enough current flow to crank the engine.
It's time to start looking for a replacement battery if the battery terminals have too much corrosion, which is a sign that the battery is nearing the end of its useful life.
3. A Bad Electrical Connection On The Starter
It's time to look into the starter motor power cord and its connections from the battery in Dart once you've ruled out battery problems.
Due to rust on the connections or if a connection is loose, the power supply to the starter may be cut off. The starter solenoid, which has a separate circuit and is still powered, is making a clicking noise, but the starter motor isn't receiving any power from the battery.
If you find corrosion, use sandpaper to clean the connector and terminal. It's also a good idea to use a multimeter to verify the voltage at the starter. You may also run a continuity test from the battery to the starter.
The resistance should be 0 ohms or very nearly zero, and the voltage should read 12+ volts (the battery voltage).
Rats, mice, or squirrels could chew up the starter motor's cord resulting in a poor or nonexistent electrical current flow. Inspect the starter cable and the engine area for any evidence of bite marks. Replace the cable with a new one if it is faulty.
4. Inadequate Grounding
A ground connection is when you connect the battery to the body or chassis of Dart. Additionally, the engine needs a ground connection to operate, however, due to the engine's mounting, the electrical current cannot pass through from the engine to the body.
This is because of the non-conductive rubber on the engine mounts. The connection between the engine and the chassis is specifically for this reason using a ground strap or wire.
You will experience a variety of electrical problems, including clicking noises and trouble starting your Dart. This is if the ground connection of the chassis or the engine of your Dart becomes faulty due to rust.
The ground connection of the engine is necessary for the starter motor and its solenoid to operate properly. While the starter motor may not turn the engine over due to its high power needs when the ground is faulty, the starter solenoid may still function and generate clicking noises.
By conducting a conductivity test between the negative terminal of the battery and the engine, you may examine the condition of the ground connection in a Dart.
Pick up a multimeter and set it to the ohms symbol. Connect one probe to the battery's negative terminal and the other to any exposed metal components of the engine.
The reading must be at zero ohms or very nearly there. Do the same between any exposed metal section of the chassis or body. Do this also with the negative terminal of the battery.
5. Faulty Starter Motor
When you attempt to start the engine in a Dart with a defective starter motor (once you've learned how to know if starter is bad), all you will hear are clicking noises. These come from the starter solenoid.
Starters easily last over 100,000 miles. However, depending on how frequently the engine is in use, it may wear out sooner.
When the starter motor fails, there is a tried-and-true way for starting the engine. Let your companion tries to start the engine from inside the car. Then take a hammer and begin lightly tapping the starter motor.
This will work when the internal components of the starter stick together. It could also work even if the gears are just slightly out of alignment. It is best you have a professional check the starter. This is because it is possible that it is almost at the end of its lifespan.
6. Engine Trouble
Very rarely, a seized engine might prevent a Dart from starting and making clicking noises. When you attempt to start the engine in this situation, it won't crank. You will only hear a single click from the starter solenoid.
The absence of lubrication, inadequate maintenance, and hydro lock are the three main causes of engine failure. This often occurs when an engine abruptly shuts off with a loud knocking noise and subsequently refuses to start.
Frequently Asked Questions
Are Dodge Reliable Cars
The Dodge Dart is a dependable small car. With proper care and prudent driving, can go between 200,000 miles and 250,000 miles. You may anticipate the Dodge Dart to last 13 to 17 years before needing significant repairs or breaking down based on an annual mileage of 15,000 miles
When Did The Dodge Dart Come Out
A significant figure in American automotive history, the Dodge Dart first appeared in 1960 and went out of production in the year 1976. Then the Dodge Dart, a small, effective sedan with Dodge Brand as well as style, then made a comeback in 2013 and continued to be manufactured until 2016.
Why Was The Dodge Dart Discontinued
After falling short of sales targets, the Dart's manufacture ceased on September 2, 2016, and in its place in the Mexican market, a revived Dodge Neon based on the Fiat Tipo was introduced.