Honda Civic is one of the world's most reliable and cost-effective sedans. However, specific issues tend to skip the mind of brands that lead to negative reviews, one of which is the issue of air conditioners with the Honda Civic models. According to NHTSA, millions of cars get a lot of recalls in the US every year but the Honda Civic air conditioner recall is not one of them.
There is no Honda Civic air conditioner recall yet. When there is one, the automakers will pay for replacements made on any car parts, i.e., the Air Conditioner. Manufacturers do this to obey the Consumer Products Safety Act and the United States Code for Motor Vehicle Safety. 
However, if you lodge a complaint concerning your AC compressor and condenser, manufacturers can refund you for any repair or replacement you make.
Honda AC
Honda Civic has an air conditioner that makes road trips comfortable regardless of the weather. If you need help controlling your Honda Civic AC, here are some tips:
Look for your recirculation button that controls the source of air going through the air conditioner system. When the AC is in recirculation mode, the air inside your car will spread through the AC system. This mode is useful when driving on a smoky or dusty roadside or highway. However, putting the AC in recirculation mode while the AC is off and the window is closed may cause fog.
Air exit locations in the flow-through system use up the air you circulate inside your car; these air exit locations use up the air through the vents close to the rear window. If you want to cool your vehicle because it's been inside the sun all day, start the engine and turn on the AC system by turning the temperature control dial in a counterclockwise direction.
Once you notice that the cool air has replaced the hot air, close your windows, change to fresh air mode, and set the fan and temperature to the level you want. Suppose you want to make your car interior dry and warm at the same time, ON the air conditioner and heating at the same time (unless you know how to fix AC in car).
As the inside gets cooler, the AC will retrieve moisture from the air; if you use it with the heater, the interior will be warm and dry.
Honda Civic Recall
Honda Civic from the 2017-2018 model years had been recalled. Owners complained they did not find a guide in the vehicle, or the guide did not provide usefully and required information about how to use the car.
Additionally, users noted that the magnet that regulates the torque sensor output signal for some Honda Civics' electric power steering was faulty, which resulted in the magnet moving from its usual place.
Another recall for the Honda Civic is about the driver and front passenger seatback pads; users claimed that some are available without slit openings for the seat-mounted side airbags. If there is a crash where users need airbags, the seat back pad will most likely intrude and affect the performance of the airbag.
There is also a recall about the right half shaft; users claimed that manufacturers did not put the shaft through a proper heat test, which has affected its functionality. Honda also recalls some of its cars for a possible fuel pump issue.
According to Honda, the impellers of low-pressure fuel pumps may distort when exposed to fuel, which would cause the fuel pump module to malfunction. Also, Honda Civic recalled some of their vehicles for hoods that may open or be removed while driving.
There are recalls on certain Honda Civic for software glitches preventing the parking brake from functioning well.
Honda Air Conditioning Recall
On August 9th, 2019, Honda released a Technical Service Bulletin (TSB 19-091) to address air conditioning issues on some Honda Civics. Their sedans are also a part of the Honda air conditioning recall.
In some Honda Civics, the A/C condenser was not made according to specifications. Because of this, tiny holes might form in the condenser tube walls, allowing refrigerants to escape.
Honda CRV Air Conditioning Recall
Users of Honda CRV have been complaining about AC condenser failure, which made Honda extend the 3-year 36,000 warranty for all issues about the air conditioner to 10 years. Some users complain that the condenser begins to malfunction after the factory warranty runs out.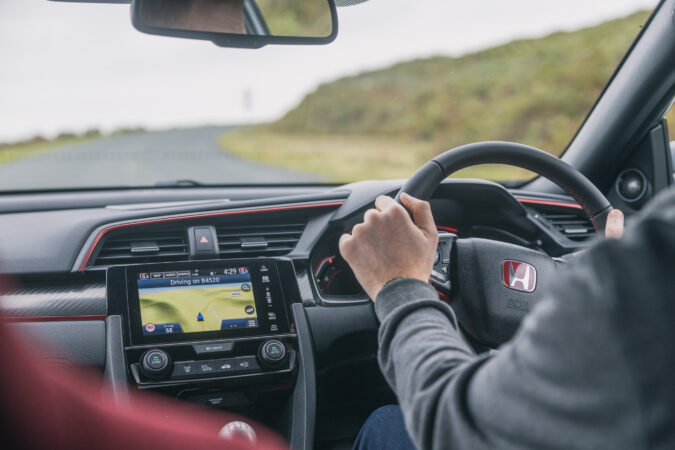 Honda Civic Air Conditioning Recall
About 1 million Honda Civics are having air conditioning problems. Because of this, Honda has issued that it will extend the warranty on Honda Civic air conditioning for ten years and an unlimited number of miles. The air conditioner in some Honda Civic develops tiny holes where refrigerants leak out.
You need to know that the warranty only covers damaged AC that's from the brand. If you are using the 2016-18 Honda Civic, the brand will notify you of the extended warranty, or you will have to apply.
Honda Civic AC Compressor
Several environmental conditions affect the temperature in our environment. Manufacturers have installed AC inside the car to take control of this temperature and have a comfortable drive in your Honda Civic. Your Honda Civic AC needs the AC compressors to work perfectly.
The AC compressor in your Honda Civic is the power unit of the AC system that initiates the pressure that converts the flowing gas into liquid for the air conditioner. The compressor must also function perfectly for the AC to perform at its best.
If the belt of your Honda Civic AC compressor wears out, the refrigerant leaks, or some critical internal parts are damaged, it will lead to less or no cold air.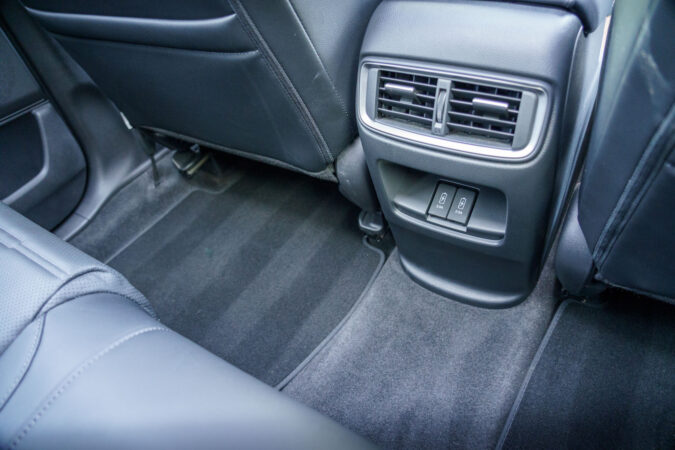 Honda Civic Warranty
Honda has a basic factory warranty for all new cars. A 3-year limited warranty offers a wider coverage including Honda Care plans and Honda Care maintenance. The five-year powertrain warranty covers an unlimited-miles perforation for corrosion and rust.
The 3-years, 36,000 miles limited accessory warranty covers any damage that any of the accessories that come with the car generates. Lastly, the Honda Civic factory warranty includes a one-year replacement and a three-year remanufactured parts limited warranty that covers original replacement parts and remanufactured parts from a certified Honda dealership.
You should note that the Honda Civic factory warranty does not cover tires, but the brand will help you find a tire dealer with a warranty.
Honda Extended Warranty Cost
The main reason Honda Civic users shop for an extended warranty is to take control of the financial impact of possible repair and replacement costs on their car. An extended warranty will help you keep your Honda Civic for a more extended period than the standard warranty offers.
An extended warranty is an added protection that can help you when your car suddenly generates a fault or breaks down. Honda produces reliable vehicles, but this doesn't mean they are immune to damage. Typically, Honda Civic offers a standard warranty on all its certified pre-owned and new cars.
This warranty covers areas such as powertrain, drivetrain, and so on. Also, there are warranties for new Honda Civics that cover rust, accessories, and parts. Honda Extended Warranty runs for 120,000 miles which is approximately eight years, but you can also purchase that for six years/80 miles or seven years, 100,000 miles.
You can only buy this from Honda, and the extended warranty will take the offer when the original Honda warranty expires.
Another thing to note about the Honda extended warranty is that you can only purchase it before your original factory bumper-to-bumper warranty expires. Whether you bought the 6, 7, or 8 years plan, the warranty covers powertrain and drivetrain, electronic repair and replacement, Honda genuine accessories, heating, and cooling repairs, roadside assistance, and so on.
It is also worthy of note that Honda does not post the cost of an extended warranty online because certain factors determine the price; factors include vehicle details, such as age, mileage, term length, coverage type, and so on.
Honda Civic Problems
Honda Civic is one of the most popular vehicle models in the world; they produce reliable cars, and the vehicles are available in 5 different trims and three body styles for users to have options to choose from. It has several positive reviews, but that does not mean the vehicle is perfect, as it has several issues that users constantly complain about.
Some of these issues can be very expensive to repair or replace, so you must watch out for them when purchasing yours.
Honda Civic Air Conditioner Recall, Other Problems: #1. Transmission Issues
The 2001 and 2002 Honda Civic models are two of the worst models ever; transmission failure was the main issue. Users complained that they had to replace or completely rebuild the transmission, costing them about $2300.  Some reports claimed that Honda took care of the bills while some users had to pay themselves.
Some of the 2001 and 2002 models also had various issues that led to a replacement; though they are not as costly as transmission, the replacement still costs about $1000.
Honda Civic Air Conditioner Recall, Other Problems: #2. Engine Problems
2006 Honda Civic has the most complaints about cracked engine blocks. The crack engine leaks too much coolant, which leads to complete breakdown. This issue was so persistent that Honda had to extend the engine block warranty for more than ten years.
However, if the engine issue occurs after the factory warranty has expired, you will have to spend up to $3000 for a new engine block. There is also an issue with engine mounts in some Honda Civic that causes the steering wheel to vibrate annoyingly, and you will spend $100 to fix this.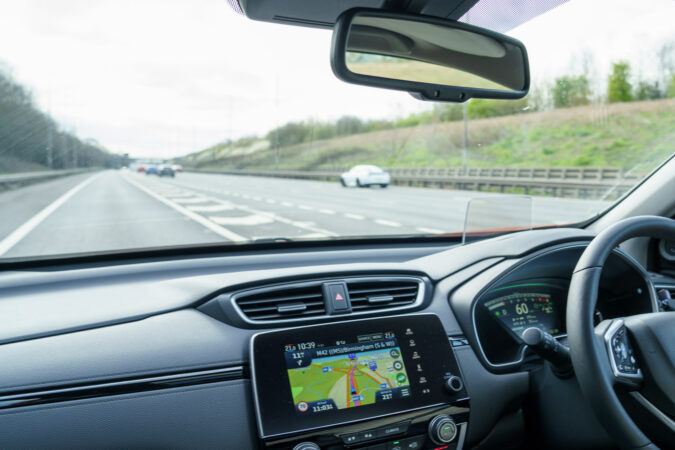 Honda Civic Air Conditioner Recall, Other Problems: #3. Interior Issues
The New Honda Civic models have several complaints, some of which are not expensive to fix, giving the cabin a weak feeling. The 2006 model has a soft sun visor; the 2001 model is constantly peeling. The interior door panels and the fuel release are fragile and fall off.
Some users complained that the headliner of their car goes off frequently. To fix these issues, you will spend about $400. There are also issues with the window switches; users reported that the controls would stop working for no reason and sometimes need force to function well. The cost of repairing window switches is around $90.
Honda Civic Air Conditioner Recall, Other Problems: #4. HVAC System Issues
Some Honda Civics, such as the 2001-2004 models, had heating problems. The issue always comes from the bad thermal fuse that stops the blower from working or making it. When there is an HVAC issue, the system needs an entire replacement that will cost around $200.
Honda Civic Air Conditioner Recall, Other Problems: #5. Airbag Problems
Several Honda Civic models had airbag issues where the light came ON and OFF for no reason. A faulty occupant position always causes the airbag issue. The Takata Airbag recall also affected Honda.
Honda Civic AC Not Working
The AC is good news, especially during hot weather. If the AC in your car is not functioning well, this may be due to servers issues such as;
Honda Civic Air Conditioner Problems: #1. Dirty Cabin Air Filter
People also call The cabin filter the microfilter; it is an essential part of the ventilation system of your Honda Civic. When the filter is dirty, the interior's ventilation will deteriorate, leading to reduced or no cooling, heating, or adequate airflow.
Honda Civic Air Conditioner Problems: #2. Dirty Or Blocked Condenser
You will find the condenser of your Honda Civic AC at the front of the vehicle, and its primary function Is to dispatch the heat from the refrigerant into the ambient air. As time goes on, tiny particles like sand and stones may block the gap of its mesh, preventing the condenser from releasing heat.
Honda Civic Air Conditioner Problems: #3. Refrigerant Leak
One of the leading causes of a malfunctioning AC is when there is insufficient refrigerant. Your car AC loses between 10 to 15% refrigerant annually, which is normal. If it exceeds this level, the AC will lose its cooling capacity. If you refill it and it goes down again quickly, there is a leak that you will have to repair as soon as possible.
Honda Civic Air Conditioner Problems: #4. Dirty Evaporator
A dirty evaporator is also why your Honda Civic AC is not working. The evaporator captures the dirt particles that escape from the carbon air filter, and this dirt can block the airflow coming from the evaporator and lead to poor cooling.
Honda Civic Air Conditioner Problems: #5. Compressor Failure
The compressor is the brain of the entire AC system; it consists of the moving parts that convert gaseous coolant to liquid. The compressor stops working when you don't get ON the AC for a long time, making the moving parts stick, and when that happens, you will have to replace the compressor because it is not repairable.
Honda Civic Coolant Flow Diagram
The coolant flow diagram for a Honda Civic shows the radiator, heater core, and thermostat. The car coolant flows through the engine block to the thermostat where the coolant temperature is determined.
When the temperature reaches a certain point, the thermostat opens and allows coolant to flow through the radiator. The radiator removes excess heat from the coolant before it returns to the engine block.
Honda Civic AC Condenser
Your AC condenser is one of the essential parts of the HVAC system. When it generates any faulty, repairing or replacing it may cost you about $500. If your Honda Civic AC condenser causes any fault or gets damaged, the Honda warranty will cover the repairs. The warranty will take care of air conditioner condenser leaks and other damages associated with the AC for ten years.
Frequently Asked Questions On Honda Civic Air Conditioner Recall
How Much Does It Cost To Fix AC In Car
Several factors determine how much it costs to fix an AC in a car, including the nature of the damage, the damaged components, and the vehicle's model. If the AC leaks, you may spend up to $160-$1000. Prepare to spend about $800 if the issue is from the compressor.
What Does Honda Extended Warranty Cover
Getting a Honda extended warranty will give you peace of mind concerning your car and certain damages. Whenever or wherever you get your new Honda, a representative will most likely offer you the extended warranty with the factory warranty. The warranty runs for eight years/120,000 miles. It covers trip interruption coverage, chassis coverage, powertrain component coverage, electronics repairs, and replacement. It also covers other things like engine cooling systems, roadside assistance, rental car reimbursement, heating/cooling repairs, and drive axle coverage.
How Much Is A Condenser For A Car
A car condenser costs between $100-$800. You will have to pay a labor cost of about $400 for the engineers that will fix it. Your AC condenser breaking down can be very frustrating, especially during the hot season. If you are facing this kind of issue, get in touch with an expert. However, be ready to spend about $1000.
Is AC Covered Under Car Warranty
The basic car warranty covers almost every car part, including the air conditioner, electrical components, and infotainment damages. The warranty runs for three years/36,000 miles, and there are car brands that extend theirs to 50,000 miles.
How Long Do AC Condensers Last
A car's ac condenser's lifespan depends on the level of use and maintenance. Averagely, ac condensers of most cars have the same life expectancy of about 8-10 years. This has to do with how well you use and maintain them. A faulty condenser will stop working far before eight years.
How Long Does AC Last In A Car
Your car AC will keep working as long as enough gas is in it. To enjoy your AC for a long time, ensure to service or regas the ac system annually or once in 2 years. Without the gas, your AC won't work.
Does Powertrain Warranty Cover Air Conditioning
The powertrain warranty does not cover air conditioning; it only covers the engine, transmission, and driveshaft. It also does not cover wheels, suspension, heat and cooling, electrical, and accessories repair or replacement. If you want a warranty covering air conditioning, you will have to get an extended warranty.
How Much To Replace AC In Car
To replace AC in a car, you will consider the part costs. Other things to consider are labor, location, availability, and system requirements. Compressors cost about $350 to $1500. You will spend about $140 to $2,200 to get a new condenser, and evaporators cost around $2500.
Is AC Compressor Covered Under Warranty
The warranty covers your air conditioner compressor below ten years. Compressors are essential in every AC because your AC will not work without them. Also, if other components of the AC are in a perfect state and you will use the system for more years, the warranty will still be valid.
How Much Does It Cost To Replace AC Hose In Car
If you want to repair or replace your car's AC hose, the cost is between $480 to $520. And the labor costs around $135. Make sure you don't try doing it yourself to prevent further damage. Instead, call a professional, and they will help you get it done without any hassle.
How Long Does It Take To Replace A Car AC Condenser
Several factors determine how long it will take to replace a car AC condenser. Factors include the nature of the problem, the part that needs to be repaired or replaced, your type or model of car, and whether you hire an expert to help you do the job or not. However, completing the job will take about 3-5 hours.
Why Is My Honda Civic AC Not Cooling
Several factors could lead to that if your Honda Civic AC is not cooling. It may be that your cabin air filter is damaged, or the condenser is clogged or dirty. It can also be that the refrigerant is leaking, the evaporator is dirty, or there is compressor failure. Also, your Honda Civic AC may not be working correctly because the blower motor is damaged.
How Do I Know If My Condenser Is Bad
Suppose your car's AC condenser is damaged. In that case, it will begin to make loud and annoying noises. The cooling capacity will reduce significantly, and the system will start to leak too much fluid. Even more than the 15% leak that's normal for every condenser. Your AC condenser is terrible if it's releasing a burning smell, or when the warning light on the dashboard begins to come on unexpectedly.
What Problems Do Honda Civics Have
Honda Civic problems include starting problems, engine problems, interior issues, bad HVAC system, and airbag problems. These issues are common in the 2005, 2001, 2004, 2006, and 2002 model years. There are years of the Honda Civic that are not problematic.
How To Repair Hole In Car AC Condenser
If there is a hole in your car AC condenser, get a patching product like Red Angel AC Stop Leak. You can purchase it for about $35. When you apply the leak fixer, it will go through the AC system and stop the link from the inside. If the hole is bigger, contact a professional to help you.
Conclusion On Honda Civic Air Conditioner Recall
Honda Civics are reliable sedans; they offer comfortable driving, great interior, and so on. However, the car is not perfect, and one of the main issues with this vehicle is the AC issues. There is no Honda Civic air conditioner recall yet. The automakers will only pay for defects in the AC condenser or compressor.