Getting a new car is no small adventure, and the recent car prices can worsen it. Most people check the MSRPs online before visiting a dealership, but the prices at the dealerships are sometimes far from the MSRP. This ordeal can get you wondering how much off MSRP can I negotiate?
If the car is in high demand, you can negotiate a 3 to 5% discount offer. If it's a low-demand car, expect a discount of up to 10%. The car's market value will determine how much profit the dealer will forfeit to make a sale. 
Depending on market conditions, you may be able to negotiate a purchase at the invoice price. If you're in the market for a new car, this article will guide you and give you all the information you need.
MSRP
The Manufacturer Suggested Retail Price (MSRP) of a product is the price the manufacturer recommends in customer-facing retail stores.
MSRP is typically 2.5 to 3 times the wholesale price. Retail establishments typically set their list price at or below the MSRP. The MSRP is frequently used in sales to show the discount available due to the seller's volume of purchases or the manufacturer's promotions.
Concentrate any negotiations on the dealer cost. A reasonable price for an average car is 2 percent above the dealer's invoice price. It may be easier to negotiate the price of a low-selling car than a car in demand. Typically, salespeople will try to negotiate based on the MSRP.
The additional cost above a manufacturer's or wholesale price is generally required to cover the costs associated with producing the product and running a retail store.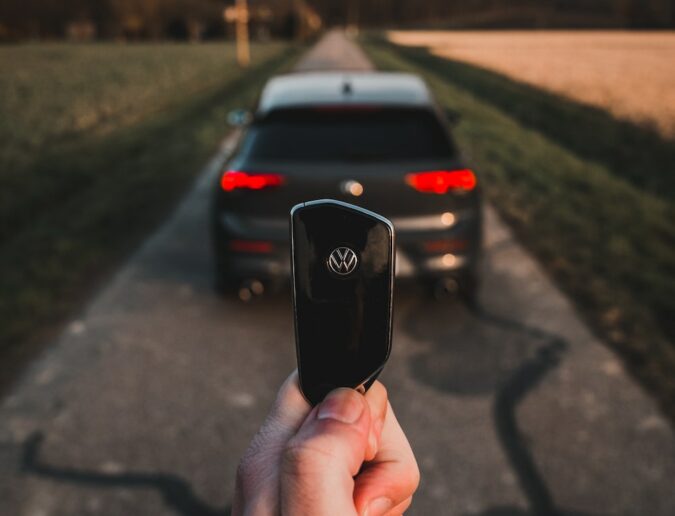 How Much Off MSRP Can I Negotiate: Bargain For A New Car Price
Negotiating for a new car can feel absurd, like pitting a novice against a team of professionals. However, establishing ground rules early on can level the playing field.
There's more to buying a car than just getting the best deal. You can't expect a salesperson to refer you to the competitor down the street, but good ones know a lot about the cars they sell and who they might suit. And they will make every effort to find the best one for you. It would be a mistake to dismiss what they have to say if you are still in the shopping mode rather than the buy-it-now mode.
When you begin bargaining, start with your strongest points:
Base your opening bid on the dealer's purchase price or what you've determined to be a fair price.
Bids from other nearby dealerships or car-buying websites.
The salesperson will likely start the conversation by focusing on the vehicle's MSRP or your monthly payment. Don't go down that road. By focusing on your monthly payment, the salesperson can group the entire process: the price of the new vehicle, the trade-in, and, if applicable, financing. If they start with price, make sure you start at the lowest price and work your way up, not from the MSRP.
Instead, insist on dealing with one issue at a time. Your priority should be to negotiate the best deal on a new vehicle. After securing that, you should start talking about a trade-in or financing.
Best Time To Buy A New Car
There are times when you are far more likely to get a good deal than others. Knowing when to buy can save you thousands of dollars on the cost of a new car and its financing. This is the best time to purchase a new car.
Before you need one.
The month's end.
Mondays.
Three-day weekends.
The month of May.
October to December.
New Year's Eve and year-end sales.
Black Friday.
When there are incentives, rebates, or financing offers.
Model year-end.
When a car is redesigned or discontinued.
Buying A New Car
Buying a new car can be both exciting and stressful at the same time. It's never been easier to research and find the right vehicle at a good deal. Due to the ongoing semiconductor chip shortage and resulting vehicle shortage, prices for both new and used cars have reached all-time highs.
Today's car buyers have limited choices and high prices due to dealer-added accessories or "market adjustments." Discounts are scarcer than the cars themselves, giving buyers no bargaining power. But what should you do after buying a car?
After buying a new car, the first thing you should do is register it. You will need the title, loan documents, insurance proof, and government-issued ID. Depending on your state, you may also be required to show an emissions certificate. Check with your state's DMV to confirm the registration requirements.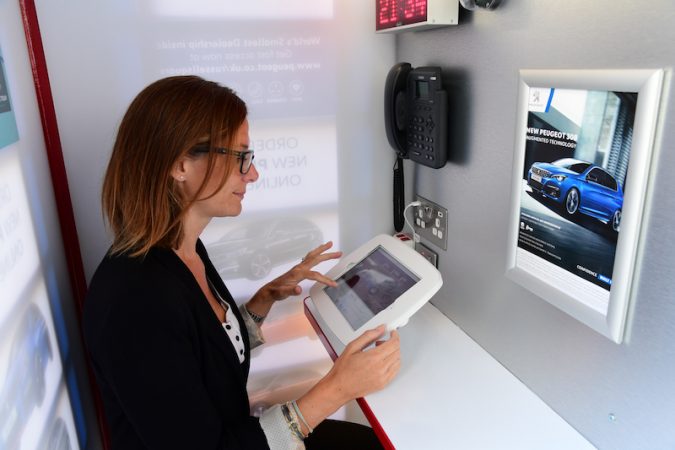 Car Prices Going Down
Begin the negotiation by asking, "Is that your best price?" Take a friendly, upbeat approach. Body language and facial expressions are important. Look interested, but not so eager that they think you'll buy anyway. Be nice and smile, but be prepared to walk away if necessary.
While we're here, some have also wondered how long does it take to buy a car. Well, it all depends. While the timing varies, many dealerships have simplified the car-buying process since the COVID-19 pandemic. Once you've decided on a vehicle, you can complete the transaction within two to three hours.
Knowing your credit score and getting pre-approved loan approval is essential if you plan to finance the vehicle. You could also choose to have the vehicle factory-ordered, which takes little time.
Car prices are also going down, too. After reaching a record of $47,243 in December 2021, the average new car transaction price fell to $46,404 in January 2022.
Dealers Discount
Unless the car is trendy, a 1-5 percent dealer discount on a new vehicle is reasonable. The value can be as high as 10-15% if the car isn't selling. Corporate Discount: If you work for a PSU, a large MNC, or a well-known corporate firm, request a corporate discount from the dealership.
When purchasing a used car, keep in mind that there are two prices to consider: the wholesale price and the retail price. So far, in 2022, both wholesale and retail prices have decreased.
Negotiating Car Price
There's no reason why bargaining with a dealership should cause anxiety if you're prepared with the correct information and approach the price negotiations.
You can stay focused on the price of the car by following some simple rules, knowing what you can and cannot negotiate, and removing as many variables as possible from the deal. Below are tips to help you negotiate car prices successfully.
How Much Off MSRP Can I Negotiate: #1. Find Information Online
Car buyers today have more information about vehicles and the car-buying process at their fingertips than ever before. The information allows you to find the exact vehicle you want, determine how much you should pay, and arrange financing before leaving your house.
You can learn about trade-in values, get an instant cash offer, look at dealer inventories, and talk to multiple dealerships. Car deals and lease deals pages assist you in locating special offers from automobile manufacturers.
How Much Off MSRP Can I Negotiate: #2. Buying A Car Is A Business Transaction
Buying a new or used car for the first time can be an emotional experience. The thrill of getting behind the wheel of a new vehicle is often tempered by anxiety about the purchasing process. If you need a car quickly, this can add to your stress. If things aren't going your way, you might even be angry.
When negotiating car prices, bear in mind that it's a business transaction. Don't let your emotions get in the way of a good deal. The more sensitive or emotional you are, the more power the salesperson has to exploit the situation.
How Much Off MSRP Can I Negotiate: #3. Do Not Concentrate On The Payment
If you only negotiate on price, your chances of getting a good deal are small. While the monthly payment must fit your budget, you should concentrate on the car's price.
Unfortunately, one of the first questions a salesperson will ask is how much you can pay. You should never give it to a car dealer. If you tell them the upper limit of your budget, they can manipulate the rest of the numbers in the deal to make it appear as if you're getting a good deal, even if you're not.
How Much Off MSRP Can I Negotiate: #4. Time Your Purchase Right
Car dealerships often have sales goals for the end of the month, quarter, or year. By shopping during these times, especially at the end of the year, you may find dealers more willing to negotiate to meet their quotas. This could mean big savings for you. Also, consider shopping when next year's models are about to hit the lot. Dealerships will be eager to clear out the current year's inventory.
How Much Off MSRP Can I Negotiate: #5. Know Your Trade-In Value
If you're trading in your old vehicle, it's essential to know its value. Use online platforms to get a ballpark figure. When you have an idea of what it's worth, you're less likely to be lowballed by the dealer. Remember, the trade-in negotiation is separate from the new car price negotiation.
How Much Off MSRP Can I Negotiate: #6. Secure Financing Ahead of Time
Often, dealerships offer financing options, but they might not always be the best deals. By securing a pre-approved loan from your bank or credit union, you not only know your budget but can also use this as a bargaining chip. Dealers might even try to beat your pre-approved rate.
How Much Off MSRP Can I Negotiate: #7. Use Competition to Your Advantage
Gather quotes from multiple dealers. If one dealer knows you're shopping around and has other offers, they might be more willing to negotiate. Presenting a written offer from another dealer can sometimes prompt a better counteroffer.
How Much Off MSRP Can I Negotiate: #8. Watch Out for Additional Fees
Dealers may offer a great price on the car but make up for it with added fees, such as documentation or dealership fees. Always ask for a breakdown of any extra charges and be prepared to challenge any that seem unnecessary.
How Much Off MSRP Can I Negotiate: #9. Be Prepared to Walk Away
If negotiations stall, or you feel you're not getting a fair deal, be ready to leave. Sometimes, this action can result in the salesperson coming back with a better offer. Even if they don't, there are plenty of other dealerships out there.
How Much Off MSRP Can I Negotiate: #10. Don't Forget the Extras
Remember, it's not just about the price. Inquire about perks like free maintenance, extended warranties, or roadside assistance. While they might not reduce the car's price, they add value to your purchase.
How Much Off MSRP Can I Negotiate: #11. Inspect the Car Thoroughly
Before sealing the deal, especially with used cars, make sure you thoroughly inspect the car. Look for any cosmetic or mechanical issues. Even with new cars, a test drive is essential. Ensure all features work as they should.
How Much Off MSRP Can I Negotiate: #12. Stay Informed on Current Promotions
Manufacturers often have rebates, cash-back offers, or special financing. These promotions can dramatically affect the final price. Make sure you're aware of these and ask the dealer how they apply to your potential purchase.
By following these tips and staying informed, you'll be in a strong position to negotiate the best deal possible on your next car. Remember, knowledge is power, and the more prepared you are, the better deal you're likely to get.
Can You Get A Better Deal On A New Car
The quick answer is yes. However, even the prospect of haggling over new car prices is intimidating for many people. Prepare for this experience as you would any other negotiation. The more thought you put into it ahead of time, the more confident you'll feel when discussing the price of your new car with your dealer.
True Market Value
A free appraisal tool calculates your vehicle's True Market Value (TMV), so you can get the most when you sell or trade it. Edmunds True Market Value (TMV) is a pricing system that assists you in determining the average transaction price — or what others are paying — for new or used vehicles in your area so that you can begin negotiations with a reasonable price in mind.
TMV has recently been rebranded as Edmunds Suggested Price for new vehicles, and the naming for used car appraisals has been removed. Edmunds Suggested Price is beneficial when used with a price quote from a dealer or when you're at the dealer inquiring about a vehicle.
Dealer Invoice Price By VIN
You can find a dealer invoice by conducting a VIN search at a car dealership. In most cases, obtaining a dealer invoice without the assistance of a local dealership is impossible. Of course, if you used a service like CarsDirect to connect with local dealerships in your area, you may already have a contact in an internet sales department who can provide you with copies of invoices.
How Much Off MSRP Can I Negotiate: #1. Contact A Local Dealership
You can contact local dealerships by using a service like CarsDirect. With the VIN, only a dealership can print a dealer invoice for you. Alternatively, you can calculate the invoice price on your own.
How Much Off MSRP Can I Negotiate: #2. Research The Vehicle's Options And Packages
Manually calculating the invoice price is simple. Determine which options are available on your preferred vehicle. Next, use a website like CarsDirect to specify a car with features. The invoice pricing is available on this website.
How Much Off MSRP Can I Negotiate: #3. Determine The Invoice Price
Once you've entered the invoice charges for all options, add the invoice prices for each car option to get the total amount. Keep in mind that the dealership's invoice price can be greater than what you estimated online, and don't forget to include the destination fee. Dealerships may have non-negotiable advertising fees on their invoice.
Invoice Price Vs MSRP
Both invoice price and MSRP describe the cost of a vehicle, but it's critical to understand how they differ so you can negotiate a fair price.
The MSRP, or manufacturer's suggested retail price, is the price at which car manufacturers recommend dealerships sell their vehicles.
The cost difference between the MSRP and the invoice price can vary proportionally and numerically. For example, an economy car with no options in the base trim level would likely have a slight difference between the MSRP and the invoice. On the other hand, a popular luxury vehicle may have a significant difference in invoice price and MSRP.
What is the invoice price? The invoice price is the amount paid by the dealer to the vehicle's manufacturer. The difference is kept as profit if a dealership can sell a car for more than the invoice price. The invoice price typically includes the vehicle's base price and any additional costs incurred by the manufacturer, such as advertising.
How Much Off MSRP Can I Negotiate: Car Buying Strategies
Some salespeople are highly trained, while others are natural salespeople. Still, others are simply going through the motions to feed their children, but generally, salespeople have experience, knowledge, and a LOT of trade tricks.
What have you got? It had better be more than just jeans, a T-shirt, and crumpled notes in your front pocket!
Here's your strategy:
Determine your spending capacity.
Have your cash.
Be honest about some but do not show your hand.
Keep an eye on the numbers at all times.
Have self-belief.
There are also some other tips and tricks that you can practice while negotiating with sellers. Paying cash can provide a significant advantage by reducing finance charges and allowing you to own the vehicle outright. If you want to receive the greatest bargain when buying, manufacturer incentives like low APR financing, cash rebates, and more could be worthwhile to take into account.
How Much Off MSRP Can I Negotiate: Tips For Buying A New Car From A Dealer
The first car-buying tip is knowing what you want and where to find it. Check out the manufacturer's website if you're looking for a specific model or vehicle. Here are seven recommendations for buying a car in 2022.
Trade in your current vehicle at the dealership where you will purchase your new car.
Compare the trade-in value of your vehicle at third-party sites and dealers.
Unless necessary, avoid leasing a car in today's market.
Don't buy a European car right now.
Buy a car at or below the MSRP.
Avoid high-demand used cars.
Cheapest State To Buy A New Car
New Hampshire is the cheapest state to buy a new car in the US. The registration fees there are low (and you can learn more in our guide on the vehicle registration fee calculator NC and Oklahoma vehicle registration fees), and there's no sales tax (unless you know how to avoid paying sales tax on a used car). Michigan is the most expensive state to own a car in the US, where the average cost for three years of ownership is $16,239.29.
There is more than a $6,000 difference compared to New Hampshire, where the average three-year price is just over $10,000. Maintaining a car is a long-term expense due to insurance, gas prices, and upkeep: ownership costs do not end when you pay off the loan or lease. According to industry analysis, those expenses depend on where you live.
Here are the car ownership costs for three years in some cities.
| | |
| --- | --- |
| City | Car Ownership Cost |
| New Hampshire | $10,033.49 |
| North Carolina | $10,458.23 |
| Virginia | $10,717.46 |
| New Mexico | $11,154.68 |
| Missouri | $11,158.09 |
| Ohio | $11,166.10 |
| Montana | $11,167.41 |
Car Shopping Terms: Facts You Need to Know
The MSRP (manufacturer's suggested retail price) is the price that the manufacturer recommends dealers charge for the vehicle, excluding the destination fee.
The "sticker price" is the sum of the MSRP, any factory options, and the gas guzzler tax (if applicable), and may also include dealer-installed options.
MSRP is usually not the final price, which includes additional costs such as the destination fee, sales tax, registration, and interest charges, among others.
A dealer may charge more than MSRP, such as during the initial release of a limited model or by adding a "market adjustment" or dealer-installed options.
The invoice price is the price the dealership paid the automaker for the vehicle, and knowing it is important in getting an idea of the potential discount range.
The market value price (previously True Market Value or TMV) is the average amount that buyers in your area are paying for the vehicle and can give you an idea of what you should expect to pay for it.
The Kelley Blue Book price or value is the value of a vehicle from data in resources such as Kelley Blue Book or NADAguides that dealerships use to evaluate the pricing on a trade-in or used car.
The amount off the MSRP that you can negotiate depends on the market value of the vehicle, with larger discounts possible for slower-selling vehicles or if there are incentives such as customer or dealer cash rebates.
The pro move in negotiations is to use the dealer's asking price as the starting point, rather than the MSRP, and use the market value as your price target.
The final price of a vehicle includes various costs, and the "out-the-door price" should be the actual final price.
How Much Off MSRP Can I Negotiate: Frequently Asked Questions (FAQs)
Here are some popular FAQs:
What Is MSRP
MSRP is an abbreviation for Manufacturer Suggested Retail Price, the retail price at which the manufacturer believes dealerships should sell the cars to customers. Manufacturers use the MSRP in official advertising, brochures, and manufacturer and dealership websites for new cars, trucks, SUVs, and other vehicles.
Will Car Prices Go Down
The prices of new cars will not go down soon. Since the COVID-19 pandemic began, car prices have reached an all-time high. In fact, in November 2021, the average used car cost 41% more than before the pandemic. According to money expert Clark Howard, the cost of vehicles will gradually improve throughout 2022.
When Will New Car Prices Fall
New car prices have paralleled the trend in used car prices. New car production has slowed significantly due to the semiconductor shortage and other factors. With fewer new cars on the market and no decrease in demand, prices began to rise.
When Will Used Car Prices Fall
Experts say used car prices will fall towards the end of 2022. According to J.D Power,  If you're in the market for a new car and want to save money on your purchase, you might want to wait until prices drop back down before buying new. Used car prices constantly fluctuate due to demand and prices of new models.
How To Negotiate Car Price
Before visiting a car dealership, research online to know what other people are paying for similar cars in your area. Check out websites like Edmunds or Kelley Blue Book for pricing information. When negotiating with the seller, start by offering them less than what they're asking for the vehicle. You should also know what price range would be reasonable for both parties involved in this transaction; this way, neither party feels like they've lost out too much during negotiations.
Does Carmax Negotiate
There is nothing you can negotiate for at CarMax. You already know how much you will pay for a particular vehicle when you walk in. The advertised price of the car is the price you will pay.
How Much Under Sticker Price Should I Pay For A New Car
Pay 5% under sticker price. Using 3% first gives you room to negotiate with the dealer. If you decide to use 3%, calculate a 5% profit margin to stay within your budget. Before buying a car, compare prices at competing dealerships. You may find that one dealership has significantly better pricing than another.
When To Buy A New Car
October, November, and December are good times to buy a new car. Car dealerships have quotas typically divided into yearly, quarterly, and monthly sales targets. Late in the year, all three goals start to come together.
How Much Will A Dealership Come Down On Price On A Used Car
The amount a car dealership is willing to go down on the asking price depends on various factors, including how desperate the dealer is to sell, how much research you have done, and how famous the make and model of the vehicle is.
How Much Can You Negotiate Off A Used Car
Begin car negotiations by making a reasonable offer of 15 to 25% less than the maximum. This allows you to negotiate effectively. Most car dealers will eventually be willing to cut at least 5% off the asking price.
When Will Car Prices Come Down
According to JD Power, used-car prices will fall by late 2022 and 2023. Because it is a seller's market, many automakers have raised prices and drastically reduced the number of financial incentives and discounts available.
How Much Do Car Dealers Make
According to statistics, the average car dealer earns up to $70,000 annually. Dealerships can sell cars at a much higher price than what they bought them for from their manufacturers. Dealerships also charge fees when people finance their vehicles through them or pay interest on their loans.
What Forms Of Payment Do Car Dealerships Accept
Car dealerships accept bank checks or pre-approved loans. The down payment can be in the form of a cashier's check, a personal check, or even a credit card payment when the dealership handles the financing.
Fees When Buying A Car
If you are buying a car, you will probably have to pay some fees. These will include the sales tax, additional destinations or transportation fees, extended warranties, and maintenance agreements. The sales tax is usually 6% of the price of the vehicle, and it can vary depending on where you live. Some states also charge an additional sales tax for specific items such as cars and boats.
How Much Off MSRP Can I Negotiate: In Conclusion…
Buying a car is not easy, especially in today's economy. Plus, there are over 225 car models. You can't rule off negotiations if you want the best car at a reasonable price. How much off MSRP can I negotiate? If the vehicle is in high demand, you can arrange a 3 to 5% discount offer. If it's a low-demand car, expect a discount of up to 10%.