Let's be fair and say that BMW's new design language is… Questionable. More so, its direction for the future seems a tad confused. But, all that has been cleared up following the most-recent unveiling of its new electrified flagship, the XM. Yes, it still has a big grille, but at some point, we'll just have to get used to it. Otherwise, it makes out to be a mightily imposing machine.
Honestly, I was half-expecting this to be a full-EV, at first. So, imagine my surprise when BMW announced that the XM is to be a plug-in hybrid. And, a very potent one at that! It pairs a new twin-turbo V8 alongside an electric motor. Combined, you're looking at a full-size SUV with no more than 653hp and 800Nm of torque! Absolutely insane power figures, if you ask me!
More Than Meets The Eye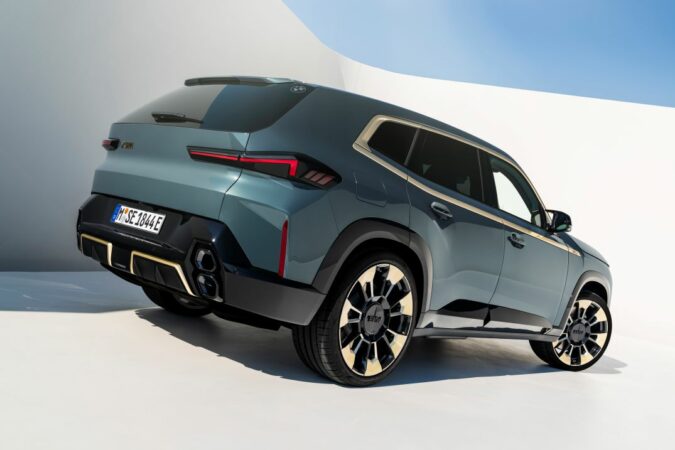 Yet, that's not all… Sometime soon, BMW will announce an even more powerful variant of the new XM. Called the XM LABEL RED, it'll feature upwards of 748hp! But for now, the XM is very impressive on its own. As is de rigueur for an SUV, the XM will have all-wheel drive. Plus, it will feature a re-designed 8-speed transmission, with its hybrid-electric motor built into it.
Speaking of, the XM has a decent 51 to 55-mile electric-only range, should you prefer to keep that V8 muffled. Being a BMW M product, you could of course expect a lot of fine-tuning and tweaking about underneath. It has a re-tuned chassis, suspension, steering, rear differential, brakes, and more. With all the luxury you can expect, it'll launch in the UK for £144,980.