Aston Martin Racing will attack the GTE classes of the 24 Hours of Le Mans in 2020 with three ultra-competitive line-ups, after announcing British endurance aces Harry Tincknell and Richard Westbrook will complete its GTE Pro roster for this year's French classic.
The pair have been snapped up by the British manufacturer for the 2019/20 World Endurance Championship finale. The event will take place 13-14 June with the introduction of the new Hyperpole qualifying system.
Aston Martin Vantage GTE
Westbrook will join the current LMGTE Pro category leaders Nicki Thiim and Marco Sorensen in the no.95 Aston Martin Vantage GTE as a third driver for Le Mans.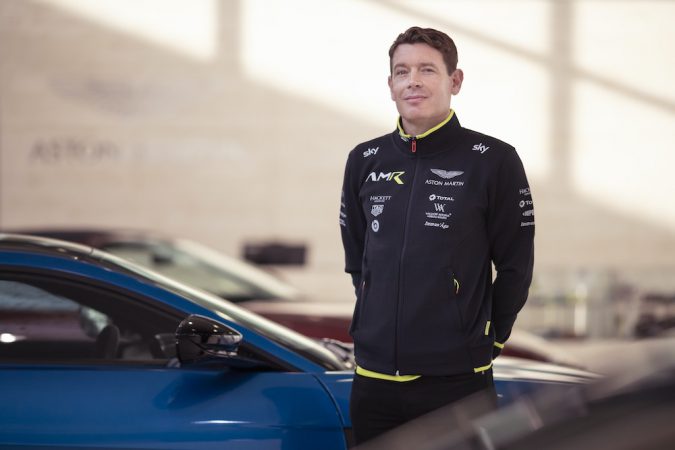 Richard has previously raced for three manufacturers before signing for Aston Martin. He is a multiple race winner both in the GTLM class of the IMSA WeatherTech Sportscar Championship, as well as a class winner of the Daytona 24 Hours, the Sebring 12 Hours and stood on the podium twice at Le Mans.
"I think for anyone, racing for Aston Martin is something you can be extremely proud of but being British makes it that little bit more special." Richard Westbrook explained.
Ticknell will race with Alex Lynn and Maxime Martin
Ticknell will race with Alex Lynn and Maxime Martin in the no.97. Ticknell was class winner at Le Mans on his race debut in LMP2 back in 2014 & was celebrated as ELMS champion in 2016
"I'm really looking forward to it," said Ticknell. "Growing up, Aston Martin was one of the cars you would always dream about. Now I'm racing for this brand that I have been watching since I was a kid."
The third drivers who usually join the pro cars, Darren Turner and Jonny Adam, are full season Am drivers for the 2019/20 season and will stay with the no.98 Aston Martin Racing and no.90 TF sport respectively.
Le Mans Test Day
At the 2019 24 Hours of Le Mans test day, the team debuted a new low-downforce kit, designed to reduce the overall drag on the car, due to the previous areokit being a revised WEC Sprint kit, with ale Mans specific revisions.
Aston Martin Racing President David King explains "The Vantage GTE has been delivering on its promise throughout the 2019/20 FIA WEC season, with two wins from our first four races putting us at the top of the championship tables at this half way stage. It's imperative we build on this and give ourselves the best chance of delivering in the finale where of course the points are doubled."