Defining Bold: The 'Prototype X'
Chelsea Truck Company, under the prestigious Kahn Group banner, recently lifted the covers off its exclusive take on Land Rover's classic, the Defender 90. But this isn't just any Defender. Named 'Prototype X', this vehicle is all about power, style, and setting a statement.
Muscle and Power Combined
You might think the Defender 90 is iconic enough, but Chelsea Truck Company decided to take things up a notch. The 'Prototype X', derived from the Defender 90 P400 X-Dynamic, comes with a whopping close to 400 BHP, ensuring it's as powerful as it looks.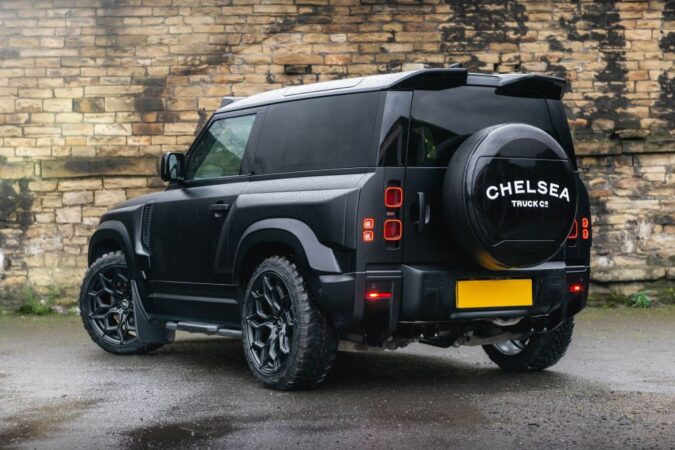 Beauty is in the Details
Aesthetic tweaks enhance the SUV's already strong presence. It's hard not to notice the broad-vented carbon fibre bonnet or the commanding V-shaped roof spoiler. And as if that wasn't enough, the twin LED-lit roof shield casts a radiant glow, while the modified grille lends the vehicle's headlamps a narrowed, determined gaze.
Speaking of the front, the retro-themed bumper valance adds a nostalgic, yet aggressive charm. Rolling in style, the vehicle sports the Kahn Type 57 22" RS-Forged wheels, all rounded off with a sleek Satin Black finish. But it's not just about the exterior.
Take a peek inside, and you'll be captivated by the luxurious Tiffany-inspired blue leather, adding a touch of elegance behind the privacy-tinted windows.
CEO's Take
Chelsea Truck Company isn't a stranger to innovation, especially when it comes to the Defender range. According to CEO Afzal Kahn, "With this vehicle, we are showing our more experimental side by including some of our newest works in progress."
And for the keen-eyed collectors and enthusiasts out there, the 'Prototype X' stands as a unique 1 of 1 prototype. All this grandeur, style, and exclusivity can be yours for a cool £105,000, which, considering the craftsmanship, is a pretty tempting deal.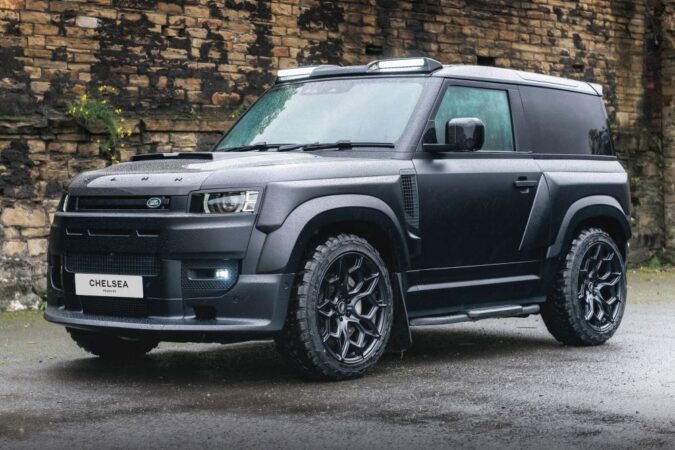 What's Next?
Chelsea Truck Company, with its new Defender 90 prototype, has successfully fused traditional designs with modern upgrades, all while keeping the car's classic soul intact. Whether you're a Land Rover aficionado or just someone who appreciates a blend of power and beauty, 'Prototype X' is bound to get your heart racing.
The automotive world waits with bated breath to see what Chelsea Truck Company rolls out next. Until then, the 'Prototype X' is here, making waves and turning heads.