One of the most critical components of any car is those rubber doughnuts which it rolls upon… The tyres. A good set of tyres might not make itself immediately apparent from not-so-good ones. But, spending enough time with both, not to mention putting them through their paces, can readily show you everything you need to know. There's often a huge divide in regard to traction, handling, comfort, as well as treadwear.
There's a good reason why most seasoned mechanics, car enthusiasts, and those in the know say that it's worth it to spend the extra on pricier tyres. Over time, they not only offer you better performance as well as driveability, but also ensure your safety and give you a bit more peace of mind. Here we are going to look into tyres from Davanti Tyres and see if they are worth buying?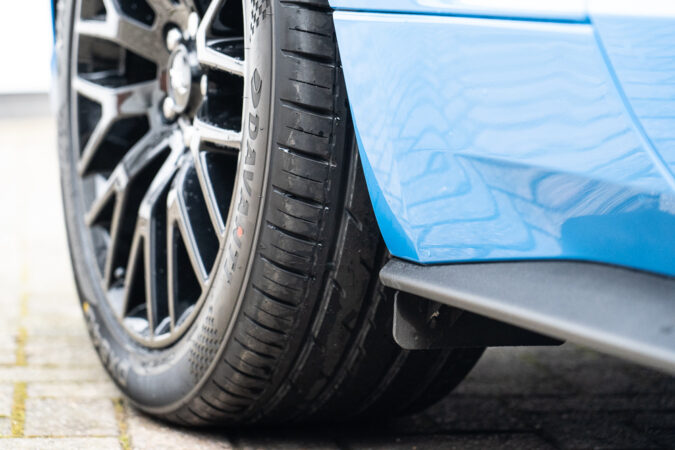 Branding does play a key role when it comes to shopping for tyres.  How do you get a buyer to let go of A-tier and well-known brands like Michelin, Goodyear, or Continental (among others) for a set of rubber from a company that they have heard a lot less about? That hesitancy can usually be justified.
Nonetheless, if you're willing to give them a try, as I have, Davanti's DX640 performance tyres are one of the best tyres that I've sampled thus far. They offer good traction on wet and dry surfaces, while offering great comfort and quietness for regular, day-to-day driving.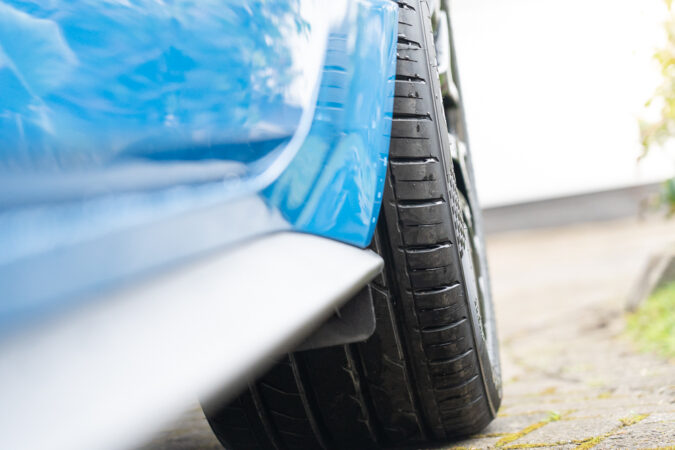 Fitting The Tyres – Introduction To BMTR
Before we move on to discussing the Davanti DX640 (and, there's a lot to discuss there), I thought I'd give a shout-out to those tyre fitters that helped to install them, in the first place. Specifically, to the folks over at BMTR in Birmingham. They're, thus far, the best tyre shop and fitters that I've been to. That's thanks to their professionalism, attention to detail, and the level of care that they offer to anyone stopping by.
For example, they used plastic and rubberised tools to make sure that while they're fitting tyres onto your car, they won't scratch or damage your wheels. Moreover, if there's any prior damage on your alloys that you should be aware of, the technicians will take note and inform you, just in case. Those technicians that worked on my car then took notes of the tyre pressure and torque settings to use throughout the process.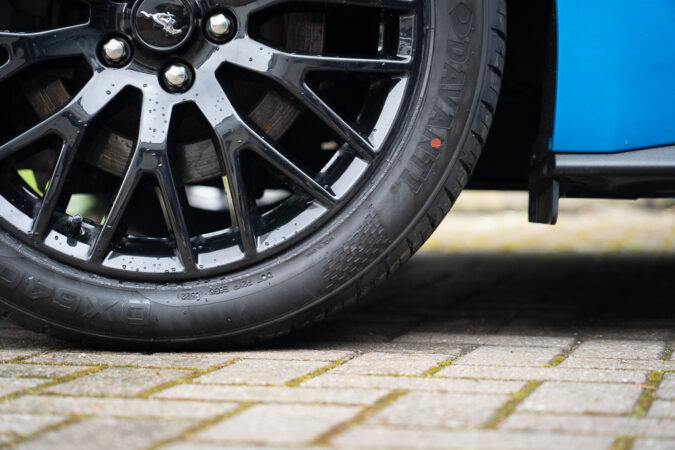 A major plus point for BMTR is that despite all this, the labour and service fees they charged for that entire ordeal were also reasonable. So, if you happen to be in the Birmingham area and need a tyre installation, wheel alignment, tyre balancing, TPMS valve replacement, and more, do check out the folks at BMTR.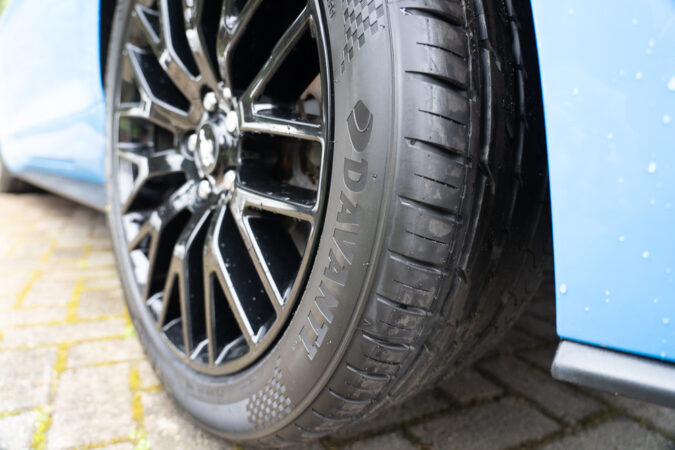 Testing Conditions – Davanti DX640 Through Its Paces
With that out of the way, the first crucial parameter that I should note down is the condition and types of testing that were done with the Davanti DX640. The DX640 can be sized between 17 to 22 inches, but with my car, the specific dimensions were:
Front – 255/ 40 / 19
Rear – 275 / 40 / 19
So, as you can see, it's staggered, with wider tyres in the back. And that's precisely because the car that it was fitted onto is my 2016 Ford Mustang GT (more on that later). This Davanti DX640 is classed as a UHP or "ultra-high-performance" tyre, and is specified as a summer tyre.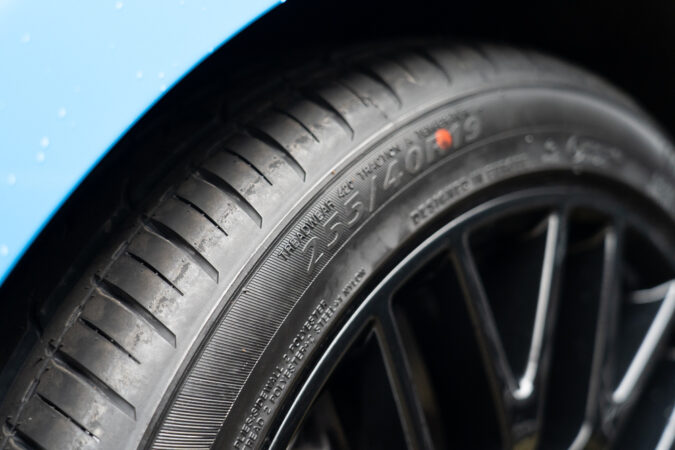 Summer tyres are mostly optimal in a dry and warmer climate. That's not always accessible here in the UK, with our typically damp and chilly weather. Yet, that does make it the ideal place to torture test any tyre, and see how they stack up under less-than-ideal conditions. That's then helped given how poor the roads are in the UK, further putting the Davanti DX640 through baptism by fire. Finally, there's the car.
The Mustang is, by design, pretty tail-happy and tends to slide loose rather than relying solely on grip to whip you around a corner. At the minute, it's cranking out 450bhp (following an ECU remap), exclusively going to the rear wheels only. Anytime you're giving it a tiny bit too much throttle input, at any steering angle, the rear will snap. This does make it super fun to drive, as you're lighting up the rear tyres.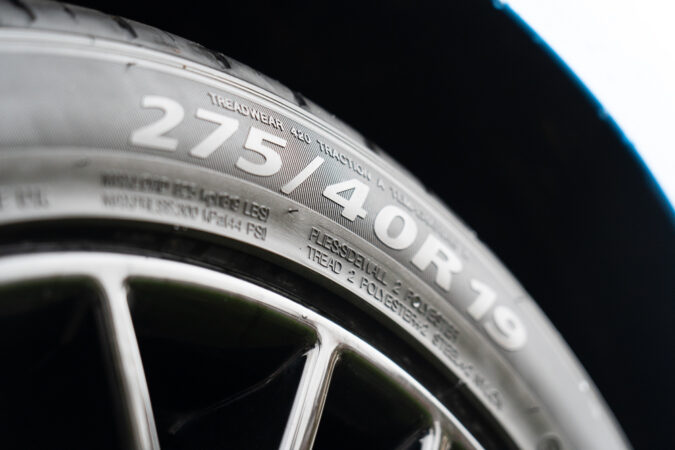 Direct Comparisons – An Improvement Over Before?
Given the lairy and oversteer-y personality of the Mustang GT, that's why I originally opted to fit a set of Pirelli P Zero tyres before swapping them out for the Davanti DX640. It's the sort of car that requires tyres which can manage grip despite the torquey motor and loose chassis.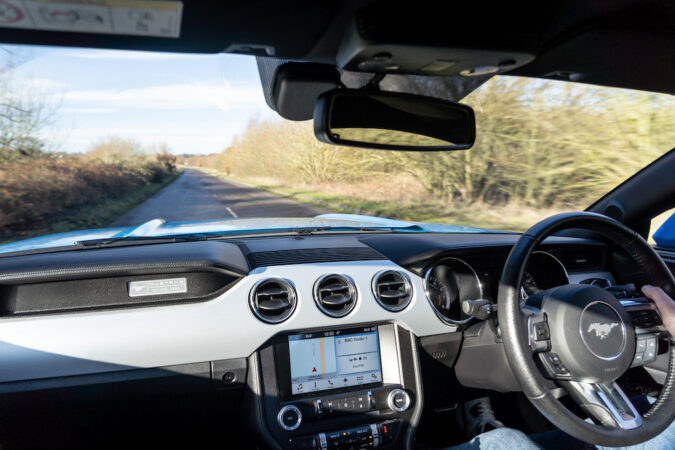 The Pirelli P Zero tyres were perfect for the task at hand, and given my driving style. So, how would these two compare, barring any differences in pricing or brand name? To my surprise, the Davanti DX640 were a good pairing with the Mustang. They worked well at keeping its V8 power contained at the limit. When you're giving it the beans, I've found that they work just as well as the Pirelli P Zeros that came before.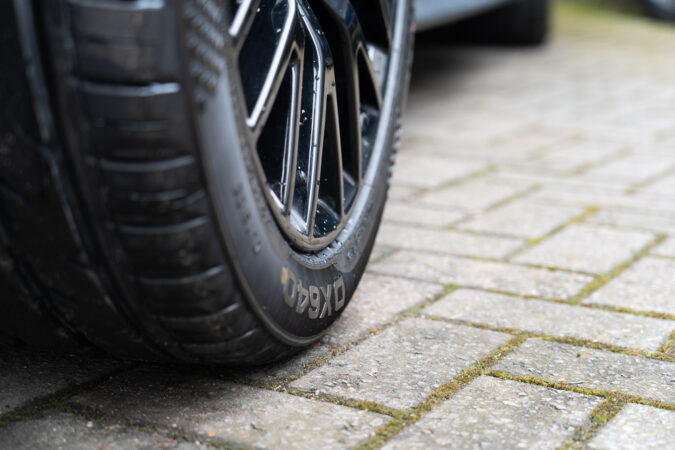 I've yet to notice any sudden or unexpected loss of grip on the road with the DX640. Moreover, they offer the driver a lot of feedback in return. Thus, ensuring that you always have better control of it, are left less vague about what's going on underneath, and are aware of when you're at the limit of traction. I haven't yet found any major flaws or quirks in the grip with the DX640 that make it unpredictable in any way.
I'd argue that it's a grippier tyre than the Pirelli P Zeros in the dry from my testing. Naturally, there's a bit of a subjective argument to be made here. Your driving style might prefer top-notch grip but still, seek some controllable grip for a bit of fun. Or, you may lean more toward maximal grip at all times, with minimal slippage. So, you could go either way, but the fact that the Davanti DX640 is gripping as well as it does is impressive.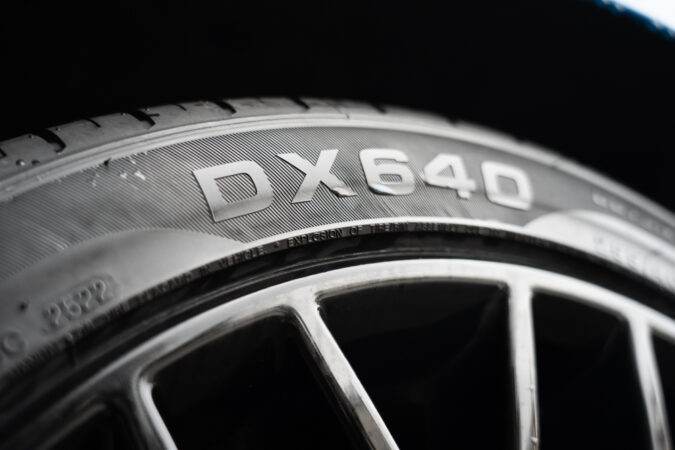 Tyre Construction – How Is The Davanti DX640 Designed?
Construction-wise, these Davanti DX640 tyres combine a high-end silica rubber compound with a clever tread design. For optimal water dissipation (it does result in good grip in wet conditions, to some degree) there are four longitudinal grooves with chunky tread blocks each. The outer tread blocks contain a deep sipe section to ensure good water drainage throughout, even when it's raining cats and dogs.
Meanwhile, the inner tread blocks feature wider circumferential grooves which provide a respectable inner grip when you're powering through a corner. The tread blocks themselves are pretty solid, allowing them to maintain high levels of traction. Elsewhere, you'll note the 3D-shaped patterns in the inner blocks that supposedly retain good cornering performance throughout the usable tread lifespan of the tyres.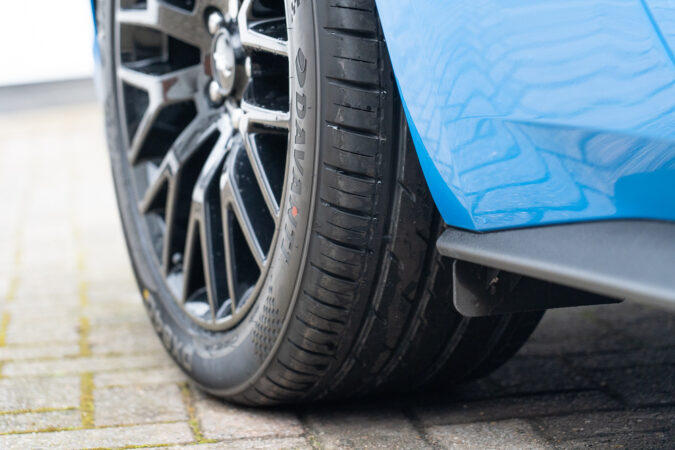 The dynamic design of the Davanti DX640 is also crafted to enhance comfort, and impact absorption, as well as reduce noise. Visually, I noticed that the sidewalls of the Davanti DX640 appear a lot thicker and chunkier than the P Zeros that I've had on the Mustang before. You can see in the pictures how it has a slightly elevated lip over the beads.
On the plus side, this should contribute to protecting your alloy wheels against getting curbed. That does result in the Davanti DX640 gripping well into a corner, and is confidence inspiring to drive with. The way traction progresses linearly makes it an ideal tyre for sporting vehicles, like the Mustang. Additionally, the grip and braking performance are equally as good in damp and rainy conditions, as well as the dry.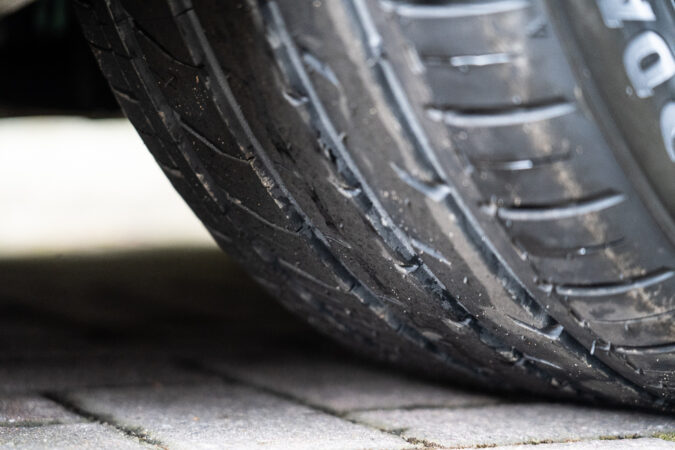 Treadwear & Lifespan – Do They Last For A Long Time?
There is lots to read online about how long these tyres will last. But we much prefer to do our own testing. Over this year we will report back with the tread depth and give you an idea of the miles we have covered on these tyres.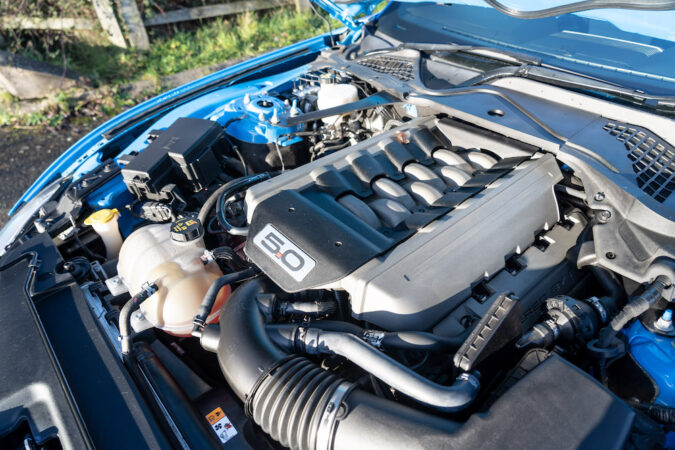 Comfort & Ride Quality – Are They Comfy Tyres?
The Davanti DX640 does excel when it comes to comfort and quietness. The ride quality of the Mustang is comfy and feels similar to the old Pirelli P Zeros. Furthermore, its road noise is also noticeably similar… I've not noticed any harsh sounds or droning noises on the motorway. It thus marks the Davanti DX640 as a soft-riding tyre that can handle some athletic driving, as well.
You feel more poised when driving on the DX640, especially when taking into account the pothole-ridden and bumpy UK B-roads. During my testing, I don't feel my car jolting when I drive over a speedhump, nor does it land with a hard thump. Therefore, I can certainly recommend these tyres for anyone who mostly hovers around town and commutes daily, who'd no doubt value serenity and comfort in a tyre.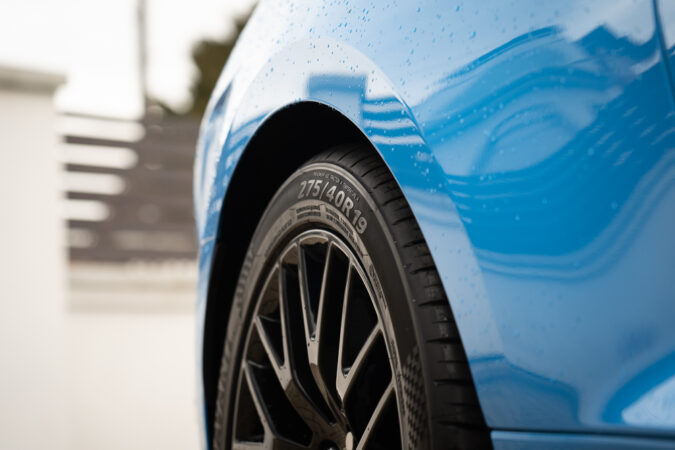 Before we cap off with our summary on whether you should (or shouldn't) consider the Davanti DX640 as your next set of tyres, here's a quick TL;DR:
Dry Grip – Excellent for the money, and can sometimes be comparable to even pricier performance tyres. They have solid traction as you're powering through a corner, and progressively maintain grip without suddenly snapping sideways.
Wet Grip – Pretty good when new. We will update you over time as the thread depth reduces.
Feedback – Also very good, allowing you to have a better feel of the road beneath you. In addition, you'd feel like you have better control of the car, and understand the limit of the tyre's grip.
Comfort – They're great, even when accounting for costlier performance tyres as well as regular comfort-focused tyres. The Davanti DX640s are quiet, comfy, and work wonders to absorb bumps.
Treadwear – Varying wildly depending on what vehicle you're fitting them onto. And, how you're driving. Over time we will be able to give you at least an understanding of this on our rear-biased Mustang.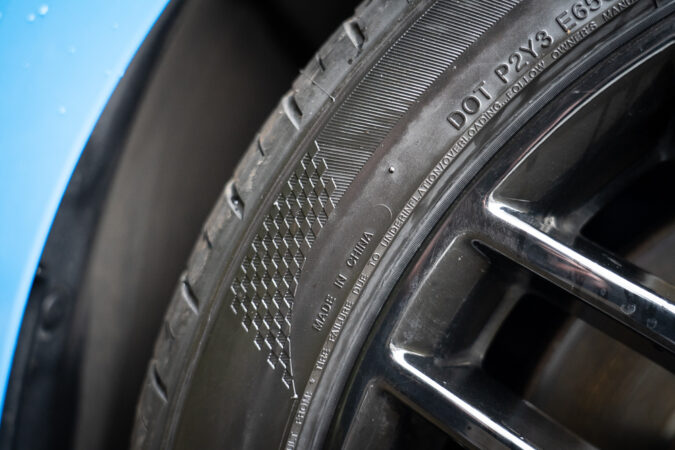 Summary – Worth It For The Money?
To summarise my thoughts on the Davanti DX640… Having tested them with both dry as well as cold-wet conditions, they feel like a genuine performance tyre that you'd get from an A-tier brand. So far, I haven't taken or tested the Mustang with the DX640s on the track, properly thrashing it. But, under a reasonable set of conditions and having some fun out on the open road, they've performed beyond expectations.
Though, given how well they perform on the street, I'd imagine the DX640s may yield rather competitive lap times on the track, too. That's even when stacked against more well-known brands. As a whole, it's a great tyre that combines impressive cornering performance, traction, braking, handling, comfort, as well as value. It's among the best bang-for-buck performance tyres that you can get right now.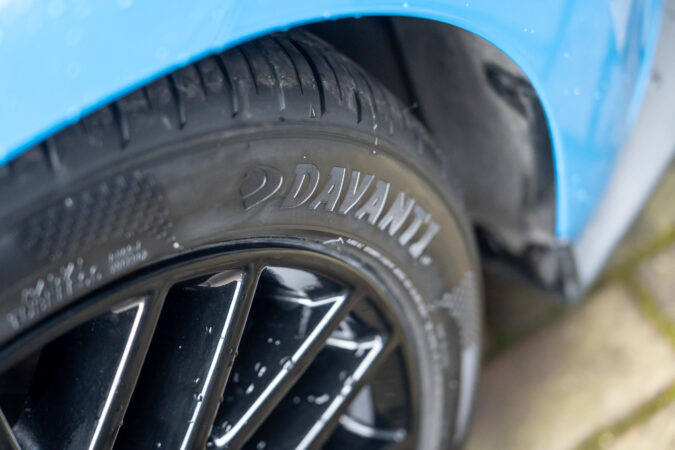 Are they worth buying? Yes. I do think that in this price range of performance tyres, the Davanti DX640 is incredibly hard to beat from our testing with the Mustang.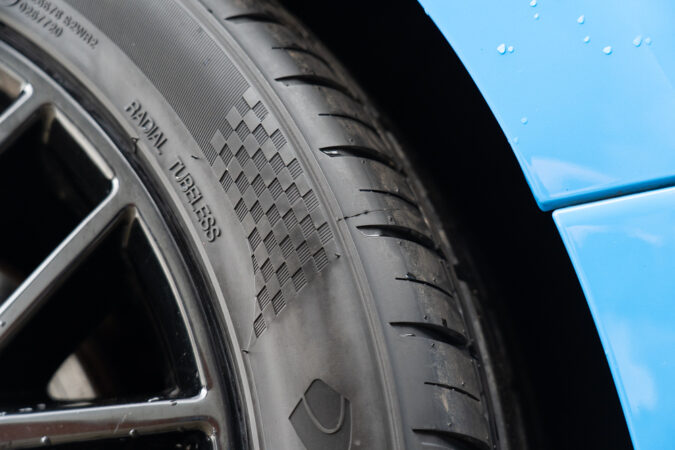 Six-Month Update – September 2023
Having fitted the Davanti DX640 tyres onto my 2016 Ford Mustang GT back in March 2023, I felt it was high time to give an update on their long-term performance and wear. Over the past six months, I've racked up more than 2,500 miles on these tyres, putting them through various conditions — from wet, slippery roads to the sun-baked tarmac of late summer.
Sustained Performance
I'm pleased to report that the performance of these tyres remains absolutely stellar. Whether navigating twisty back roads or cruising on the motorways, the DX640s continue to offer exceptional grip and handling, echoing my initial observations. They've remained steadfast in both wet and dry conditions, giving me the confidence to exploit the Mustang's V8 power when the mood strikes.
Treadwear & Lifespan
One of the biggest concerns with any tyre, especially performance-oriented ones, is how well they hold up over time. I've been keeping an eye on the tread depth, and I can confidently say that the Davanti DX640 tyres have exceeded my expectations in this department. After 2,500 miles, they still look almost like new, showing only minimal signs of wear. I have been nice to these tyres with no track use and limited rear wheel drifting, but they have held up well.
Seamless Integration with the Mustang
What's even more remarkable is how well these tyres have meshed with the Mustang GT's character. The ride remains comfortable, the grip is excellent, and the tyres have managed to contain the car's 450bhp with grace. It's clear that these tyres aren't just a good match on paper; they suit the car's dynamics exceptionally well in real-world conditions.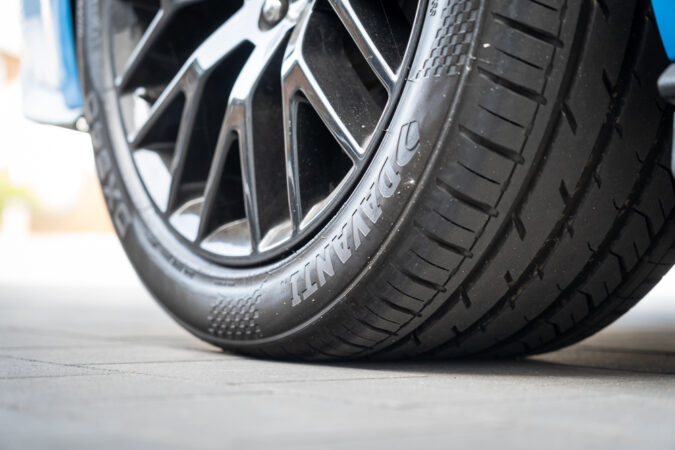 Summary
Six months and 2,500 miles in, it's apparent that the Davanti DX640 tyres were an excellent choice for my Ford Mustang GT. Their performance remains consistent, the wear is minimal, and they harmonise beautifully with the car's innate driving characteristics. If you're in the market for a set of performance tyres that offer durability and high-quality performance, the Davanti DX640 continues to be an excellent, cost-effective choice.