Maserati has, but a few years ago, barely lingered on to dear life, making some truly average cars. It comes as a surprise then when they announced their first mid-engine supercar since the iconic MC12 bowed out 15 years earlier. Their aptly named MC20 marks a return to form for the brand, which is embarking on a mission to rediscover itself. All the while, bringing along David Beckham for the ride.
Maserati's latest brand ambassador must be quite chuffed then when he was given the opportunity to personalise his own MC20. This is courtesy of Maserati's new in-house customisation programme, the Fuoriserie department. This particular tailor-made creation echoes a very Hotline Miami vibe in its black-over-pink finishing. We can certainly expect to see more of this daring spirit in the future.
Maserati's Third Millennium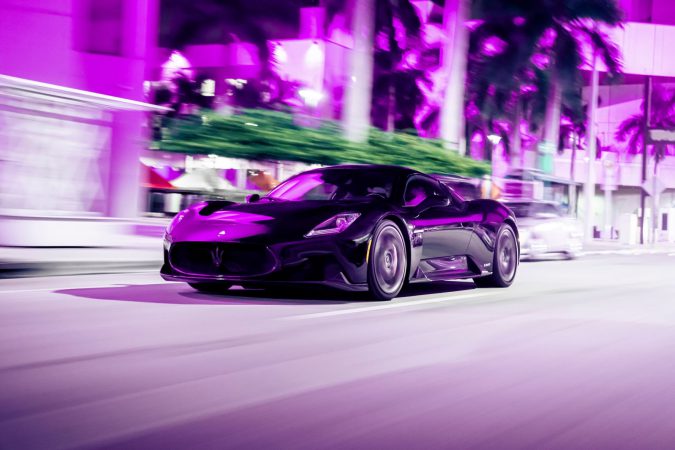 But for now, and regardless of what fancy trim or colours you put on it, Maserati's MC20 is still an exciting prospect for the brand. In just two years, Maserati has engineered a supercar that might challenge Ferrari and Lamborghini for peak Italian madness. The MC20s twin-turbocharged V6 isn't the most potent of the class. But, it's incredibly power-dense, cranking out over 620hp from merely 3.0-litres.
This is partly thanks to using F1-inspired tech, in the case of pre-chamber combustion. It's the first time such a piece of kit is ever fitted to a road car. Beneath that, the MC20 sits atop a carbon fibre tub, and plenty of suspension tuning to boot. We're not even done yet, either. While the MC20 may be petrol-powered now, you can expect hybrid and EV versions to arrive down the line.