It's not long now until we see Autosport International, Europe's biggest motorsport show, come to Birmingham's NEC.  The show runs from 9th to 12th January and is packed with everything motorsport. Many star drivers will be attending, and promoting, the event including Moto GP and F1 champion John Surtees, Sky Sports F1 presenter Martin Brundle, new Sauber F1 Team recruit Adrian Sutil, and Sutton Coldfield's own BTCC current champion Andrew Jordan.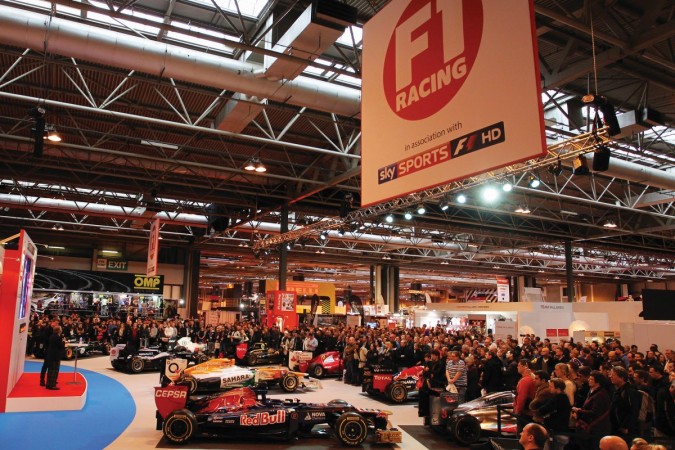 The Performance Car Show will also feature alongside Autosport International. The live action arena will show off supercars such as the mighty 468bhp Porsche 911 GT3 and the gorgeous Aston Martin V12 Vantage S.
Lots of other performance cars will be put to the test in the 5000 seat arena including:

Mercedes-Benz A 45
Radical Track Cars
Caterham Seven 620R
Radical's RXC
Toyota GT86
Jaguar F-Type S
Porsche Cayman S
Ford Fiesta ST Mountune
Ariel Atom 3.5 SC
Other attractions of this great event
There will be a huge F1 display with representation, in the form of cars, for all the teams that competed in the 2013 Formula One World Championship, led by Red Bull Racing's RB9 which is a great highlight of the event.  And not to mention the displays from other areas of motorsport including Karting, Wales Rally GB; ahead of its 70th event, and the Touring Cars series.
We will see the UK unveiling of the new Vauxhall VXR8 GTS and Abarth's 595 50th Anniversary Edition. And also on show will be the latest cars from prestige manufacturers Aston Martin, Audi, Ferrari, Jaguar, McLaren and Porsche.
If you fancy a bit of an adrenaline rush you could have a go on the Caterham Driving Experiences, where you will be driven round a tight and twisty track by professional driver.
Tickets are now on sale
Venue: National Exhibition Centre, Birmingham
Public Access Dates: 11-12 January 2014
Cost: Adults; £31, Children; £20. VIP Tickets are available for £110.
Paddock passes include general admission plus: access to the Driver Signing Area where visitors can get autographs of famous drivers and motor racing celebrities, access to the backstage Paddock Area and a paddock guide. Tickets are available here.
With all this packed into one great show, you'd be crazy to miss out!
Whether you're a follower of Formula One, compete in a national championship or get involved with your local car club, there is plenty to see and do at the show. And if your interest lies more with aspirational supercars, the Performance Car Show will feature displays of iconic performance cars, of past and present.
A full report from Autosport International 2014 can be found here.
Previous Years Pictures
I have been to this event on a number of occasions in the past and the quality and variety of cars is immense. Last year almost 80,000 people attended the show and hopefully even more will attend this year.
Below are some of my favourite cars from the previous years' events.