Everrati is set to turn heads once more at this year's Monterey Car Week, with an impressive showcase that honours the Porsche 911's 75th anniversary.
Electric Icons at Pebble Beach
At the heart of Everrati's display on the Pebble Beach lawns are two iconic Porsche 911 models, celebrating both the past and a sustainable future. The star attraction? The Mexico Blue 911 wide body, redefined by Everrati, and the Concours legendary 911 S 1970, previously an eye-catcher with its 2013 second-place victory.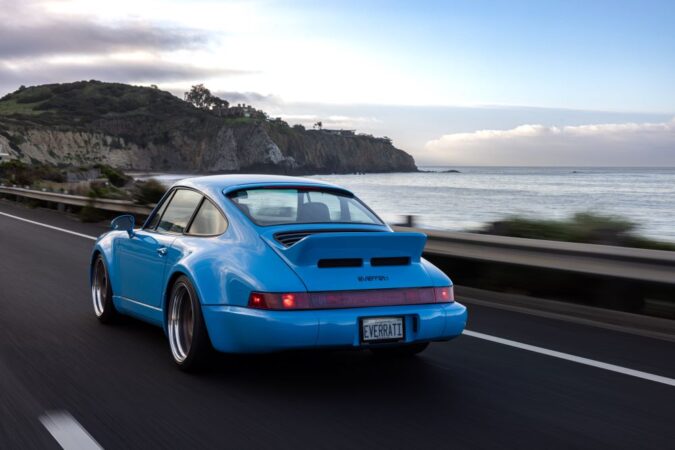 Everrati's First US Masterpiece
Commissioned by a sustainable-tech entrepreneur, the electric 911 (964) is Everrati's pioneering US build. Handcrafted with utmost precision by their Californian partner, Aria Group, this model encapsulates the best of sustainable performance and impeccable quality.
This unique 911 kickstarts Everrati's journey in delivering redefined vehicles, including various Porsche 911 styles and Land Rover series, to North America and Canada.
Honouring Porsche's Legacy
Peter Kitchak, ex-racing driver and Porsche aficionado, brings his 911 S 1970, a piece of automotive history, into the limelight. As one of only three prototypes crafted for the 1970 Monte Carlo Rally, this car isn't just an ordinary 911 S – it boasts the racing 911ST's lightweight body and heralded the 915 gearbox's launch.
From Classic to Electric
Everrati's commitment to combining classic aesthetics with sustainable technology continues to attract car enthusiasts. As Justin Lunny, Everrati CEO, puts it, "We pride ourselves on preserving the soul and character of each car." Peter Kitchak's recent commission for an electric Porsche reaffirms the growing trend of investing in sustainable luxury and zero-emission masterpieces.
Everrati's Expansion in the US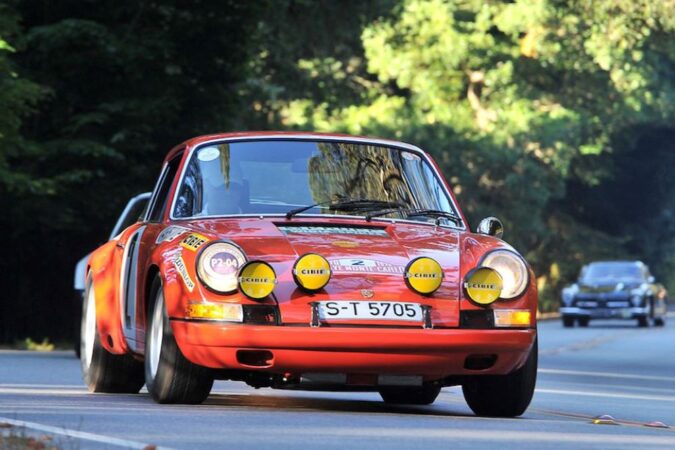 With strategic build partnerships across California, Philadelphia, and Vermont, Everrati's presence in the US is undeniably strengthening. Their recent successful deliveries to prime locations like California, Nantucket Island, and the Hamptons are a testament to their ever-growing demand.
An Artistic Touch
Stephen Selzler, a renowned artist, brings an artistic flair to Everrati's stand. Visitors can indulge in artworks inspired by Everrati cars. Alongside their significant presence at Pebble Beach Concours d'Elegance, Everrati will also grace the Porsche Monterey Classic and the Porsche Pit Cru Wine Party.