I caught wind of an event which would see 70 iconic Ferraris arriving in Birmingham as part of the celebration of the 70th anniversary (1947-2017) of the automotive brand. Being so close it felt wrong not pop down and take a look.
Ferraris in Birmingham
What an awesome array of all kinds of Ferraris lined up in Birmingham's Victoria Square.
From what I could tell the majority of the cars were privately owned and there was everything from classics to modern hypercars. One of the most notable cars was the LaFerrari Aperta. This car was launched to mark the 70th birthday of the brand and there was only 200 of these made. This is my first time seeing the car up close and wow what an unreal bit of kit it looks to be. Even surrounded by dozens of Ferraris the car stands out and I get the sense that this car is looking straight down its nose at them. It is certainly king of the hill.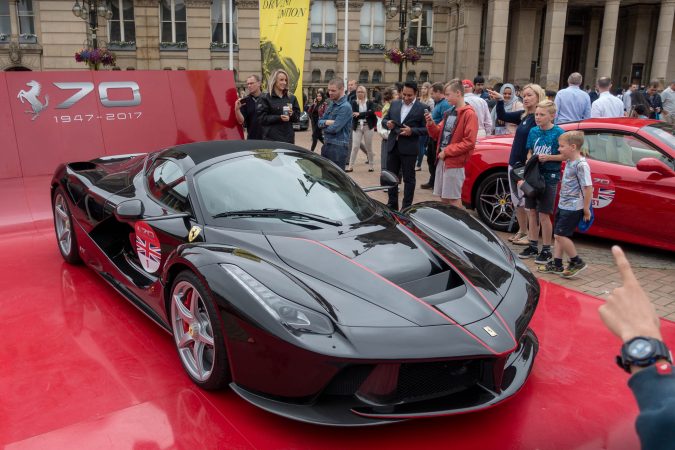 LaFerrari Aperta – Up Close
The LaFerrari Aperta uses the most powerful naturally aspirated engine ever sported by a road-going Ferrari. It is a 6.3-litre engine that creates 800hp and revs all the way up to 9,250rpm. The car also uses F1 technology with a KERS system on board. The electric motor works with the v12 engine to provide more torque at the lower section of the rev range and combined the car creates a huge 900Nm of torque.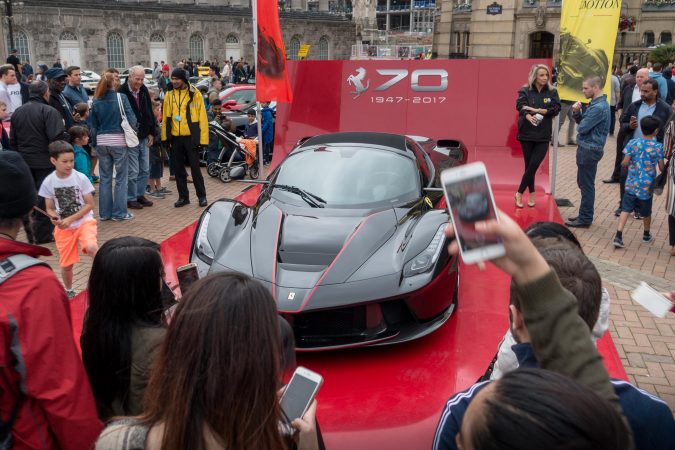 One Of Four Locations
The tour is hitting four locations across the UK this summer and is a great opportunity to take a close-up of the exotic brand and talk to the Ferrari specialists about their cars. Take a look at more pictures from the event below. Take a look here if you are interested in a Ferrari wallpaper.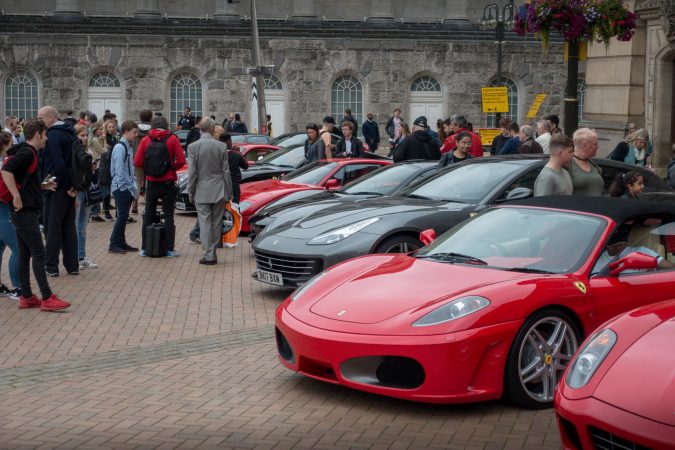 Gallery