Garmin DriveAssist 51 LMT S Reviewed
If you live in the modern world, chances are you have access to a car with GPS in its infotainment system. Heck, nowadays, even some cars come with it as standard. It's even common for rental cars to have some sort of satellite navigation to guide tourists.
However, companies are still providing dedicated satnav units. This means that they have to dig out a special trench to be able to appeal to the masses to even dream about competing with more integrated, elegant OEM solutions.
If there's one manufacturer that can manage that though, it's definitely Garmin. Fortunately, we've been given the chance to review one of their latest products, the Garmin DriveAssist 51.
The Unboxing And Exterior – Garmin DriveAssist 51 LMT S
This is the successor to the highly acclaimed Drive 50. Our model is the DriveAssist 51 LMT-D, the second to the top model that combines the equally useful dash cam with Garmin's trusted satellite navigation. This lineup is topped by the DriveLuxe, then followed by the DriveSmart along with the base Drive. This is the only model that features a dash cam though, and is priced at £309.99.
Unboxing the DriveAssist 51 is relatively simple. Basically, you get the unit itself, the quick-release mount and that's really it. It's everything you need to get started and nothing more.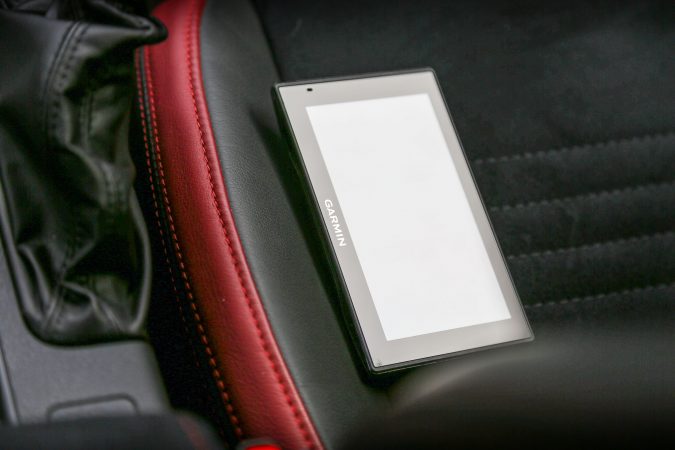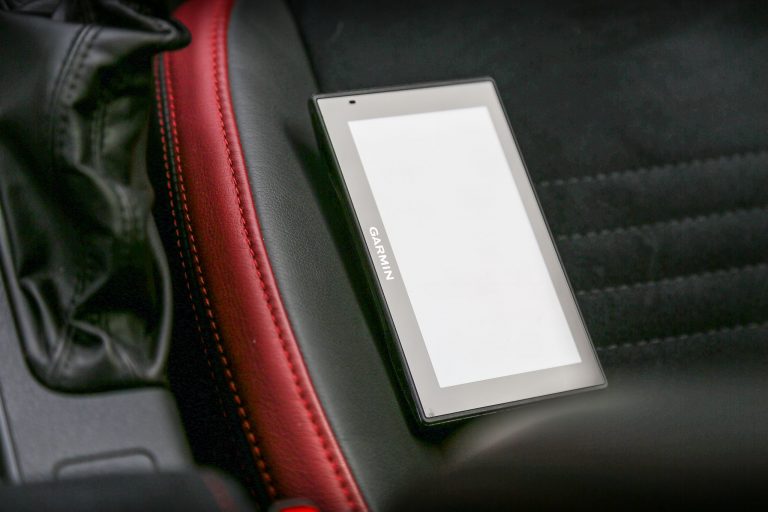 The whole design of the DriveAssist 51 is understated. It's all black plastic and feels solid overall. The camera on the back is fortunately well hidden, and can be rotated and adjusted for optimum angle. This is crucial as you would want the display to face you while the camera must record the road.
The display is very nice. It's a high resolution, 5″ full colour backlit screen. However, it's a capacity touchscreen, so Garmin managed to save space there by completely ridding the unit of any physical buttons bar the small power button to the back of the device. There is a microSD card slot at the back for the dashcam to store videos on, and a micro USB slot to update the device and to power it.
---
---
Garmin DriveAssist 51 LMT S – The Navigation System
Onto the navigation system first, which has always been solid and impressive from previous Garmin products. This is no exception. It's accurate and very up to date, and you can keep it that way by connecting the unit to WiFi for map and software updates.
You can see the speed limit on the road you're travelling on the screen, the road you're on, the estimated time of arrival, the instruction, and many other information the device deems relevant to the moment. The backlit screen makes everything easy to read. In addition, Garmin has made the DriveAssist 51 in such a way that the dashcam and the satnav work in tandem as well, which we'll get to later.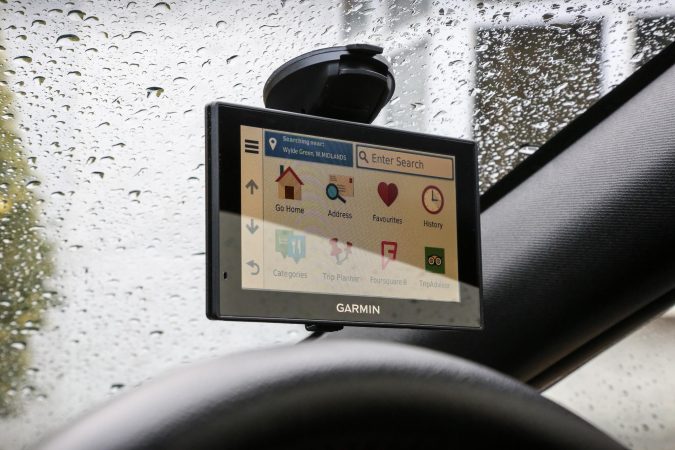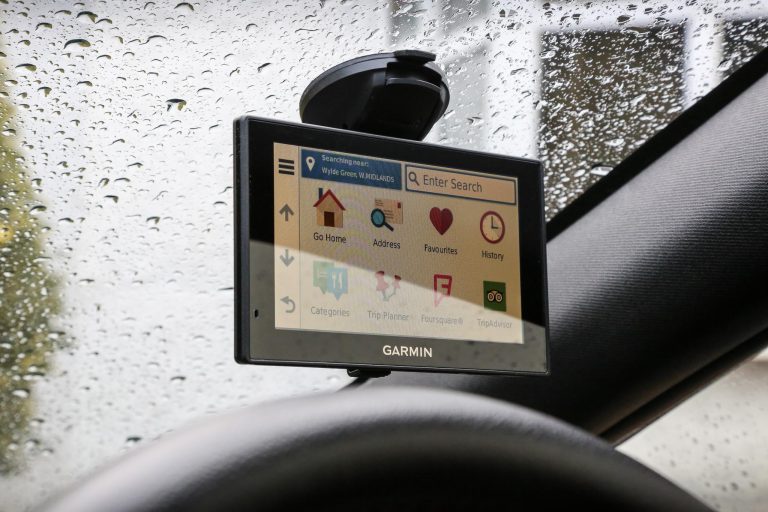 This will receive traffic broadcasts over-the-air, and on our LMT-D model, this is done via digital audio broadcasting. There are many ways a Garmin device can receive traffic though, so check the FAQ thoroughly before purchase.
The safety features Garmin put in are also neat. Such as 'Go' alert, which will notify you when the traffic in front is moving from a stop. Not sure if you should be staring at the display so intently though. There are also Forward Collision Warning and Lane Departure Warning, and even Garmin's Real Vision which switches the navigation to your camera feed with arrows showing you where to go. These features are courtesy of the dashcam, which provides road information for the device.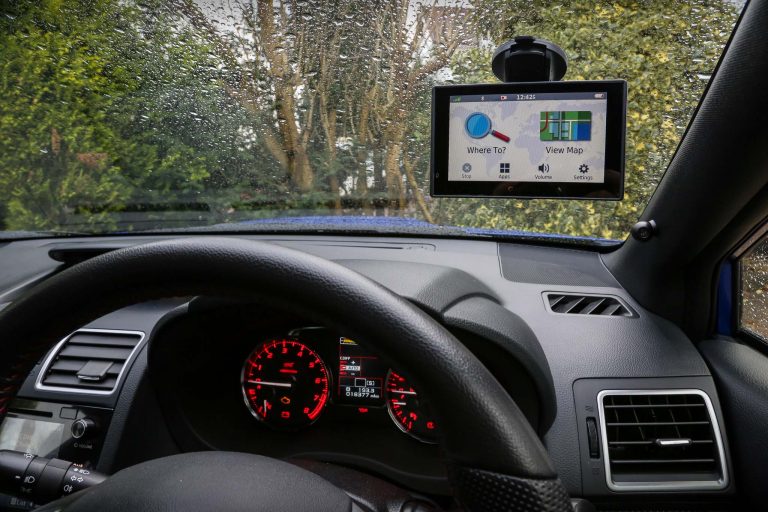 Like many other satnavs, the DriveAssist 51 keeps track of anything and everything that you might even be remotely interested in. There are also 3D landmarks on the display to ease navigation. It'll reroute and avoid traffic too, although it is dependent on the DAB accuracy.
It also has Bluetooth to allow you to connect your phone to it. It'll then pick up notifications for you and receive phone calls for hands-free operation, and even provide calendar reminders. The DriveAssist 51 boasts voice recognition as well, so you can just yell out place names and it'll sort out a route.
---
---
The Dash Cam – Garmin DriveAssist 51 LMT S Sample
It's a run-of-the-mill full HD sensor. Image quality is solid in daylight, you can clearly see everything that you need to see, nothing more. It manages the exposure quite well by not falling under the ruse of a bright sky and underexposing everything else. It doesn't overexpose everything because of a dark patch as well.
At night time, it remains decent. You can read the license plate of cars, and make out details you want in the dark. Overall, image quality is average, nothing to shout about.
The Novelties
The DriveAssist 51 does feature some novelties. It's made to pair up with many other Garmin products. If you have one of the compatible Garmin smartwatches, it can receive navigation from your main device, even after you've parked. It'll guide you to your car if you happen to lose it in a car park too. Presumably, it runs on the DriveAssist 51's own battery.
It also has incident notification, which will automatically send your designated recipients messages along with the coordinate should you get caught in an accident. It works with TripAdvisor by providing ratings to places, and it has Timelapse and Travelapse feature, basically a route timelapse video that records on distance instead of time. Check out the best dash cam reddit.
Verdict
In the end, it really depends on whether if you really need a physical satellite navigation device. At slightly over £300, it's not the cheapest for sure, but most car manufacturers will charge 3 or 4 times this in a car. If you want something more integrated and sleek, you'd be better off with the OEM solution, otherwise, the DriveAssist 51 is a compelling offer.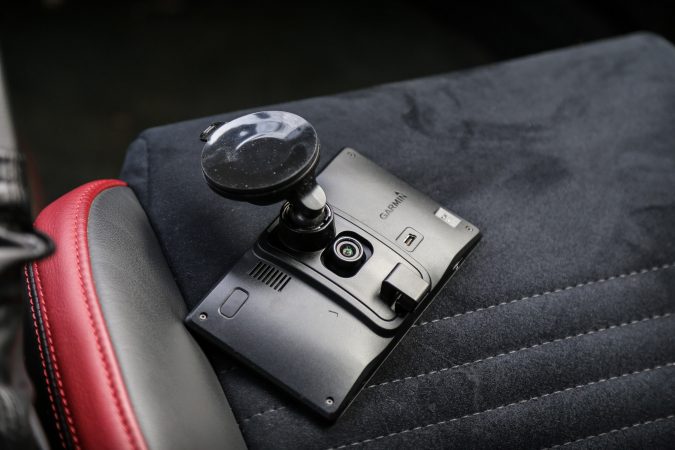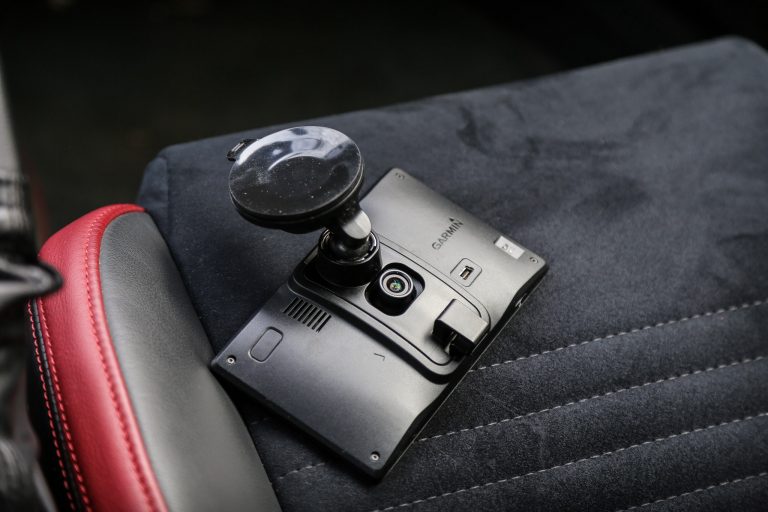 It is made to a high quality, and the device attaches via a quick release latch so you can bring it along with you to prevent someone from nicking it. It provides good information by the spoonful. Furthermore, you get lifetime map and traffic updates to seal the deal.
It's a tempting package, would you get one?
---
---