ProofCam PC 105 HD Dash Cam
After the relatively short and succinct review of the ProofCam PC 106, we've concluded that it's a solid choice for anyone intrigued in purchasing the quintessential bare-bones dashcam. There is one flaw that I found worth pointing out though, and it's that it's quite big.
That large stature meant that it can be quite eye-catching while parked in the dubious part of town. Luckily though, ProofCam does have your back covered on this one, as they also make the PC 105.
Initial Impressions – ProofCam PC 105 HD Dash Cam
Curiously, ProofCam has actually gone with a more ornate packaging with the PC 105. In lieu of the bog standard plain box that the PC 106 came with, you actually get a small window previewing the camera itself.
Otherwise, it's largely an identical unboxing experience. It's somewhat of a starter kit, containing the PC 105 itself, a ball head suction mount, a USB-A to micro USB-B cable, and some documentation.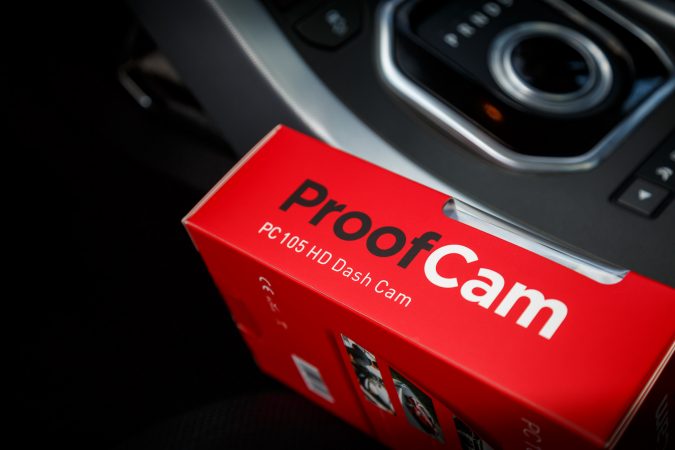 The stark difference between the PC 105 and PC 106 is, of course, the size. It adopts a square profile and feels like half the size of the PC 106. Plastic is still the predominant material here, but again, it feels quite solid and well built. There's a blend of glossy and matte plastic used here.
Instead of the 3.0″ LCD screen found on its bigger brother, you can expect a small 2″ LCD screen instead. All the buttons are located on the back now too. The microUSB port is located on the side of the camera, along with the microSD card slot.
Like the PC 106, it has a built-in microphone. There's also a tiny integrated battery that ProofCam rates at 25-minute battery life. Setting it up is very straightforward, but I did find the rubber buttons lacking a bit of tactility, not that you'll be using them much after installation.
Practical Use
Unlike the PC 106, the PC 105 has a smaller sensor, a 1 MP sensor in fact. While ProofCam says it records in full HD, it actually produces 720p videos. It still retains the 120-degree lens which I quite liked.
As you can see in the footage below, the weather is looking better this time around. The sky is still quite drab, but it's quite a lot brighter which should work in the PC 105's favour. Otherwise, the road condition is similar.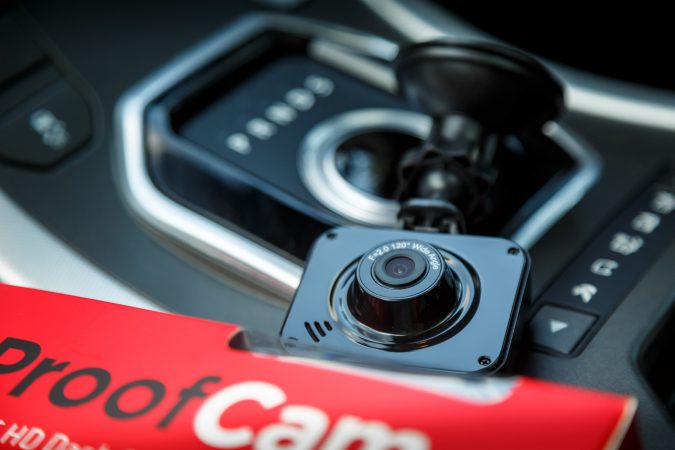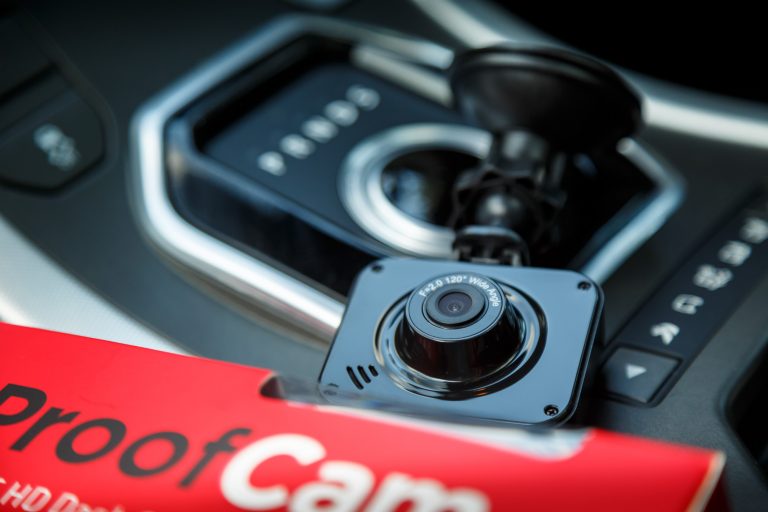 While a 720p video sounds unsatisfactory nowadays, don't let that scare you away. There are sensors out there which record in 720p but performs way better than some genuine '1080p' sensors. Fortunately, from what I can see, the PC 105 is one of them.
I can make out lots of details even in the YouTube video, plenty usable as an evidence footage. I have to concur that it's not as crisp as the PC 106's test footage, but it's not too far off either. The night footage is again, decent, but nothing exceptional. The lens also maintains good quality, but it does lose sharpness at the very edge.
On both cameras, I do find the dynamic range to be somewhat lacking. That said, it responds to rapidly changing conditions very well, a trait that the PC 106 exhibited as well. That's an essential point that all good dashcams must excel in to actually be useful.
The PC 105 keeps what is important lit up and clear, and that is the road ahead. You can see it in action at around 1:10 in the video, where the PC 105 swiftly raises the exposure going under the bridge, and then gradually lowers it while exiting, neatly keeping everything in front visible and clear.
ProofCam PC 105 HD Dash Cam Verdict
It retails at £70 on ProofCam's website. Again, it is a dashcam, it has loop recording, collision detection and it records immediately upon ignition power.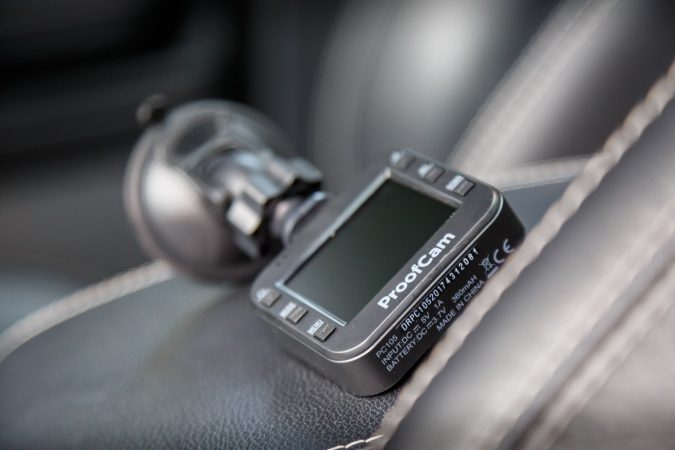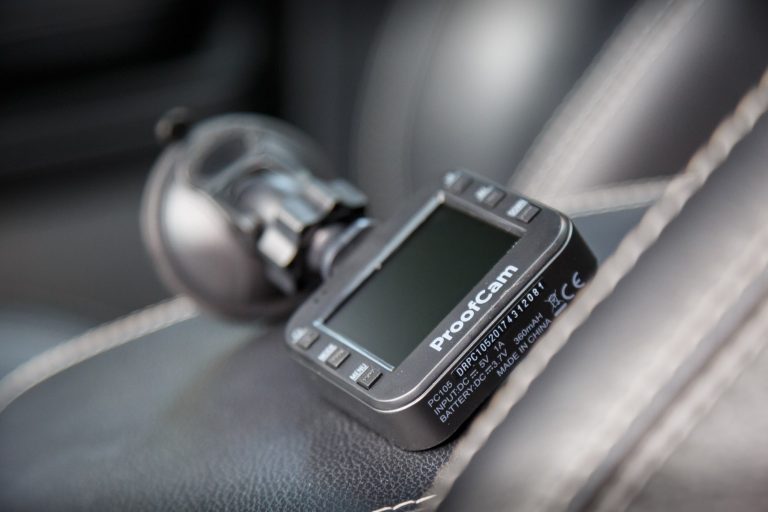 That price means that it competes with its bigger brother, and the biggest advantage it has are the dimensions. It's a lot smaller, which means that you can hide it a lot better and even keep it out of sight while driving. It's easier to implement it cleanly inside your car, and for some, that's critical.
For me, I think this one is my preference. I like the smaller size a lot. And thus, if you want a small and discreet basic but well-assembled dashcam that just works, for the money and performance, the ProofCam PC 105 will prove to be difficult to best.
Sample footage
AI Car Expert Thinking 

.

.

.