The first Zeppelins took flight over a century ago, which floated above Lake Constance on the 2nd of July, 1900. That's older than most carmakers alive can trace their lineage. More amazingly, the namesake Zeppelins are still being built today by their spiritual successors. No doubt their most iconic airship often sports a blue and yellow livery, with the words Goodyear emblazoned along the side.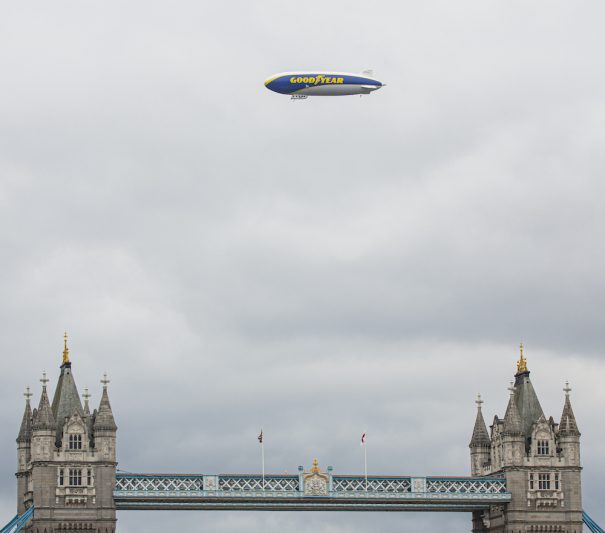 The Goodyear Blimp has made its debut on more than a few special occasions, from flying over golf tournaments and NASCAR races, to providing an ever-lasting backdrop to several royal weddings. For nearly a decade now, though, the beloved Goodyear Blimp has been absent from UK skies. But at the tail end of June, it made a return, giving Londoners a rare treat for the eyes.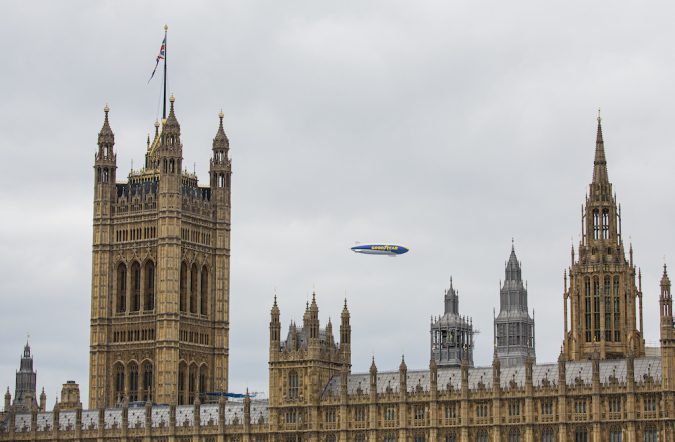 It started its journey from the Southeast of England, before ever so quietly and gradually flew its way to the capital. Just in time for lunch, keen eyes across the city can see the Goodyear Blimp hovering over key landmarks across London. It wandered over the London Eye, St. Paul's Cathedral, Pall Mall, Borough Market, Tower Bridge, and the Palace of Westminster.
History Repeats Itself
As the first Zeppelins did back in the day, the Goodyear Blimp was also spotted gliding over the White Cliffs of Dover, and along the River Thames. Goodyear – the tyre company – created a whole Twitter thread with the #GoodyearBlimp hashtag, which instantly started trending. As it leisurely drifted over London, countless messages, pictures, and videos appeared across every social network.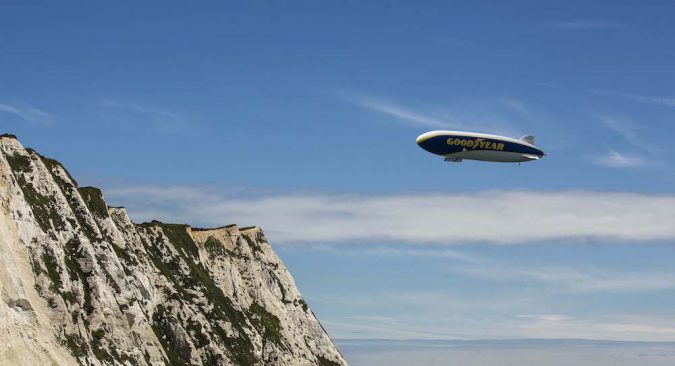 It's not as though you can easily miss it, either. The Goodyear Blimp is gargantuan, weighing in at more than 9,072kg. Although, it only weighs around 45 to 90kg once you pump in over 297,527 cubic feet of helium. It can fly between 1,000 and 1,500 feet in the air, and zooms past at a top speed of 73mph. That's thanks to three engines, mounted on its aluminium and carbon fibre skeleton.