The fact of the matter is, if you're a lover of cars, then you will want your own looking pristine 24/7. After recently purchasing an old Volkswagen Golf GTI, we at Motor Verso are no different. So, it seemed the perfect opportunity to test out some products sent our way from a company called HydroSilex.
A Small Introduction
HydroSilex have over 25 years experience within the chemical industry. They say their products are all developed and manufactured through extensive knowledge and a huge amount of passion to bring superior products that anyone can use.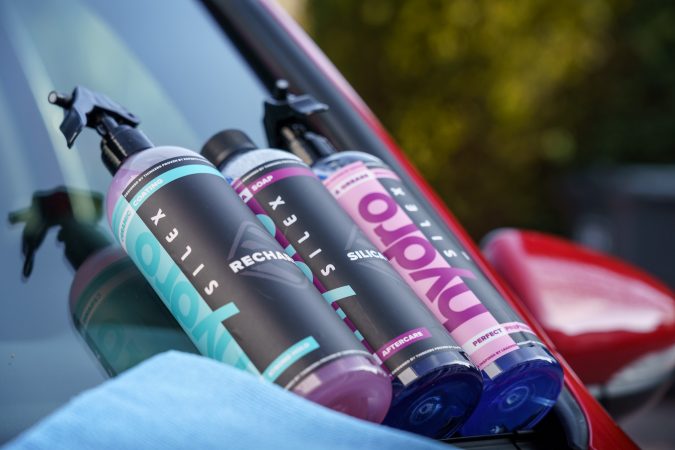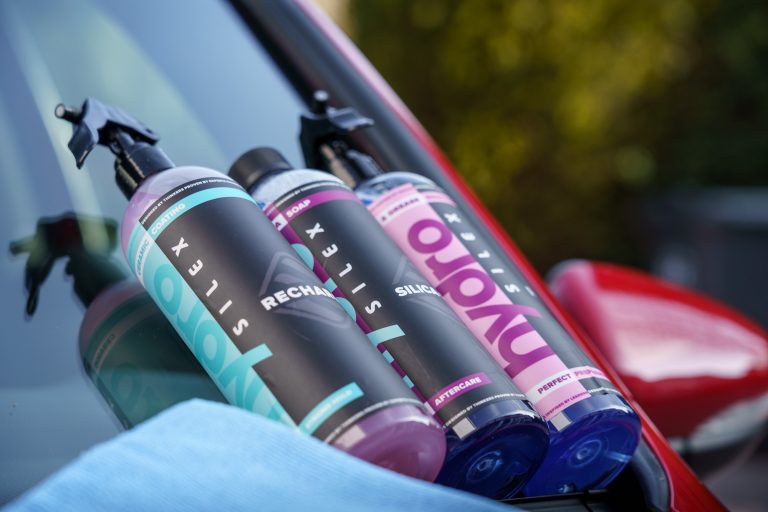 They sell 3 base chemical products called Rewind, Recharge and Silica Soap. You also have the option to buy as part of a pack (recommended), the options being 16oz (£65) / 32oz (starting at £99), all packs include 5 of their high-quality microfibre towels which are also available to buy separately. Our test pack was the £65 16oz kit, coming with Rewind, Recharge, Silica Soap and 5 microfibre towels. For those like myself who have no idea how much 16oz represents, in the UK it translates to 473ml.
HydroSilex Starter 16 oz Pack
Rewind – HydroSilex Rewind is a wax and grease remover, used as a sort of 'step one' before applying your Recharge ceramic coatings.
Recharge – HydroSilex Recharge will be your cars armour from the elements, like an umbrella to virtually any type of grime. Easy installation and once cured, it creates a transparent top layer that adds gloss.
Silica Soap – This soap is made specifically as aftercare for HydroSilex ceramic coated surfaces. It will add a fresh face to your ceramic coating and will look as new as when it was first applied.
Pack of Microfiber Towels – These professional towels are made with the same expertise and care as the other HyrdoSilex products. Perfect for applying the coating.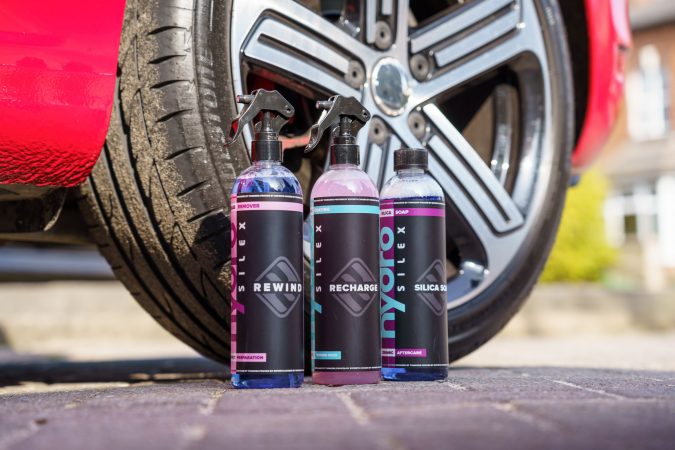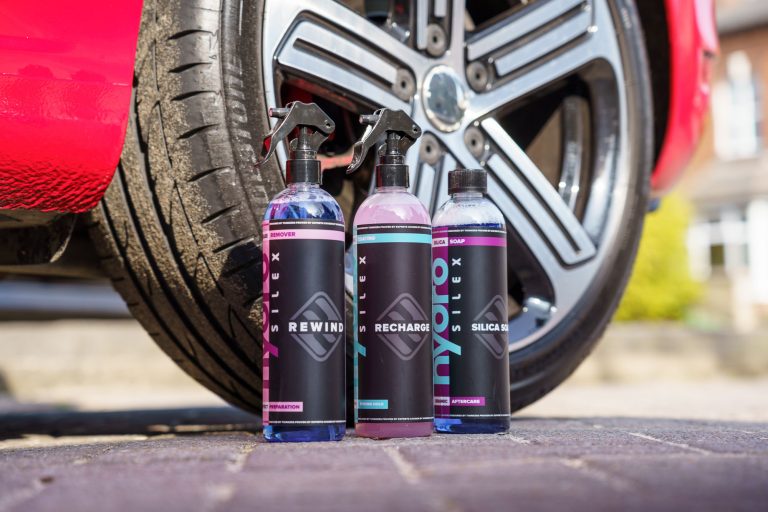 Step One: Wash Car
For this you are going to need some sort of sponge or hand wash mitten, two buckets of water and your Silica Soap. Within the first bucket, pour a small amount of Silica Soap and then fill with water, the other bucket will be used just to rinse your mitt between the wash of each panel.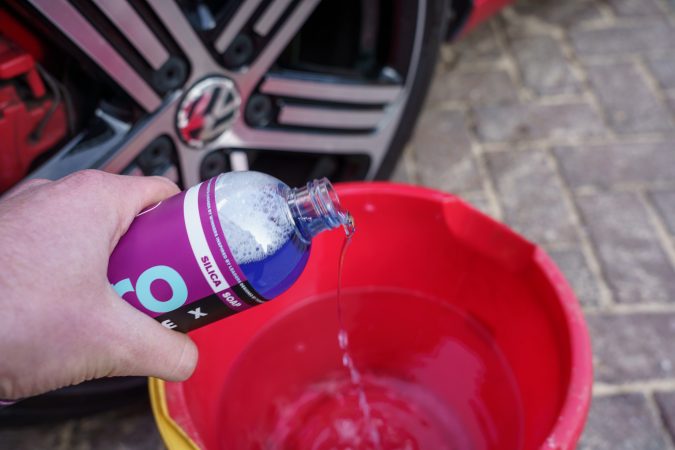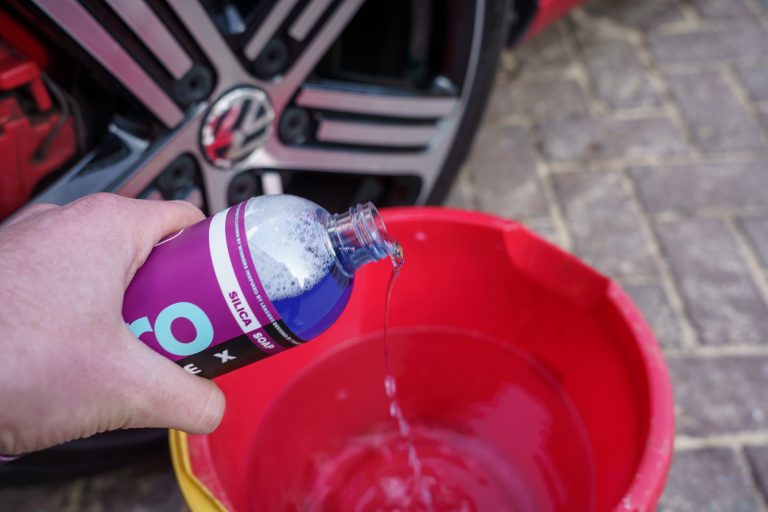 Make sure the car is washed from top to bottom one panel at a time for best results (including the exhaust, wheels and tyres). Finally, rinse the car with clean water and dry the surface with a clean microfiber towel.
Step Two: Use Rewind
Before using rewind, make sure your vehicle is washed and cleaned (step one), HydroSilux also say the best results come when the vehicle has been out of direct sunlight and the bodywork is cool to the touch.

Spray each panel individually, leave for 30 seconds, then buff out with one of the clean microfibre towels. Leaving your vehicle prepped and ready for Recharge.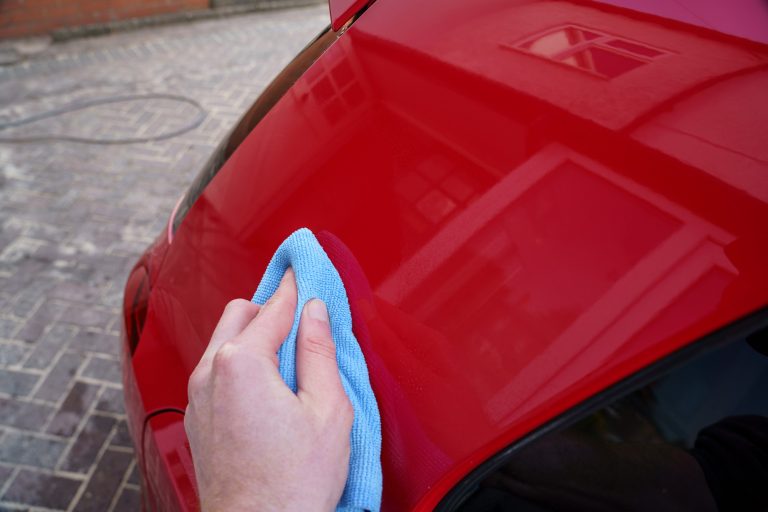 Step Three: Use Recharge
Similar to the application of Rewind, make sure your vehicle is not exposed to direct sunlight and the paintwork is cool to the touch. Before starting the application process, make sure you have a few clean microfibre towels ready to go.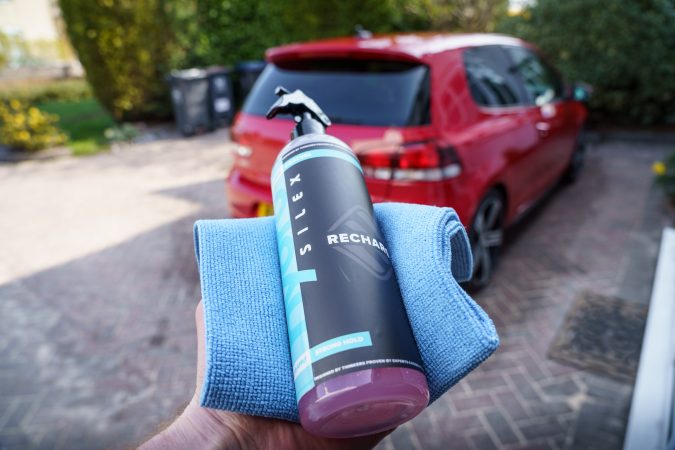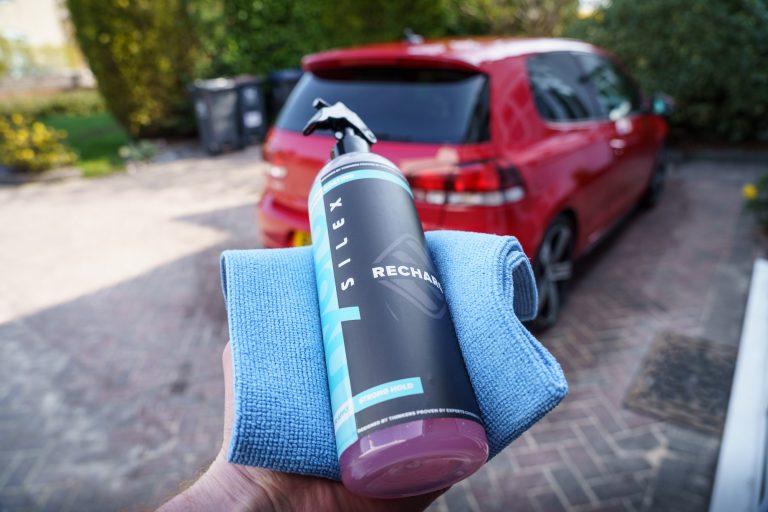 Start by spraying the first chosen body panel (its recommended you start with the bonnet or the roof) with Recharge, allow to sit for a short time of around 20 seconds before wiping in with one microfibre towel. Take a second towel and re-wipe the same body panel to make sure no excess is left behind, if left then the stain can be hard to remove. No water needed, its pretty much as simple as that. You can also use recharge on the windows and wheels.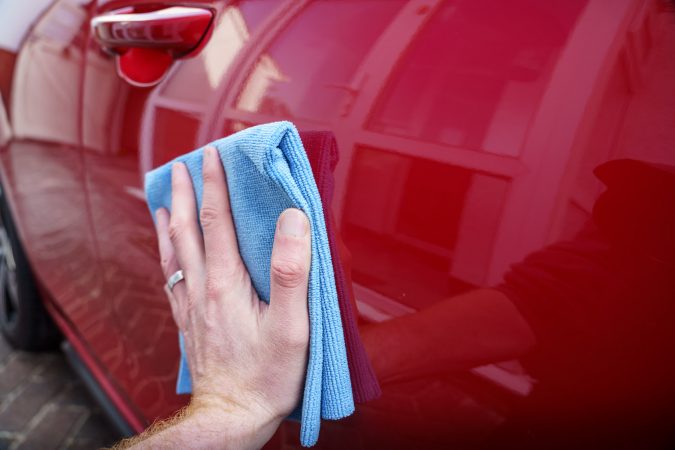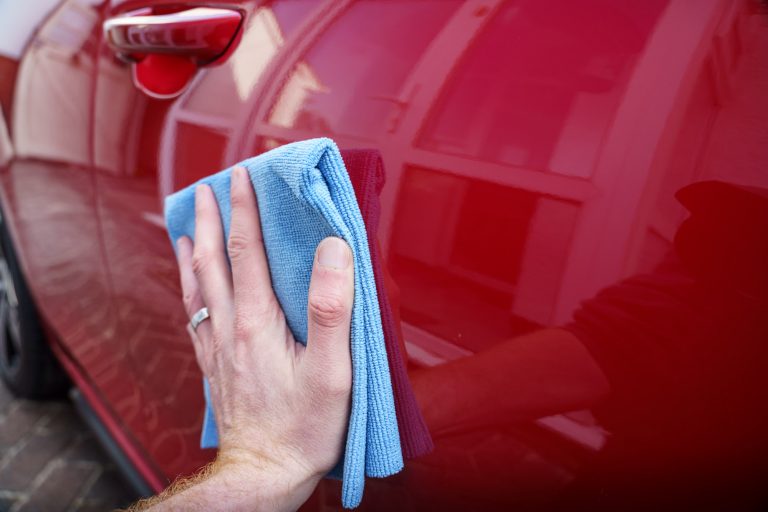 Verdict
So, there is no denying that at first sight, the price tag is a little daunting, considering over time it will weather off your car depending on how often you reapply, is it actually worth it?
Well, we think its more than worth it. There really isn't a whole lot of talking I need to do; the results speak for themselves. The Golf GTI we tested on is a 10-year-old car, after one cycle with the HydroSilex products, it looked factory new, as if the bodywork was made with mirrors. Its not just the extremely clean and protected paintwork either, the wheels, exhaust and windows were all completely spotless.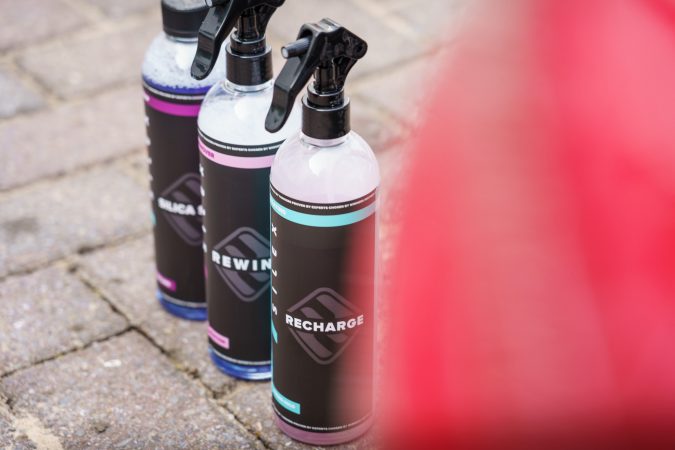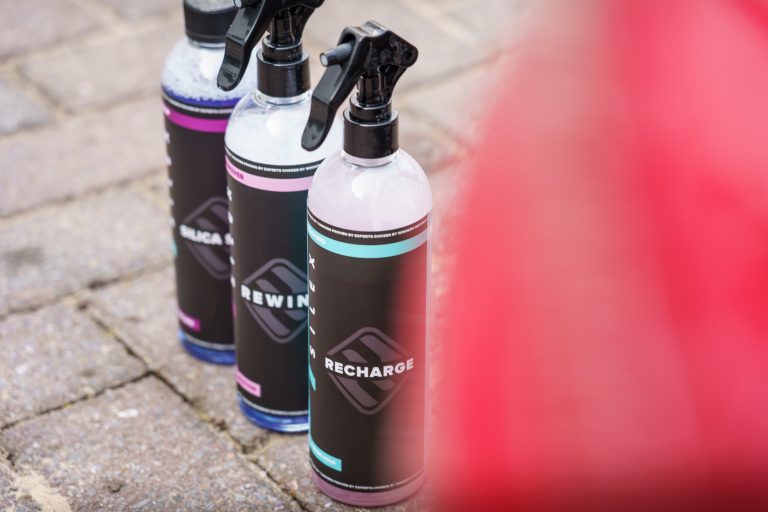 Ease of use is another factor to take into consideration. Completing the process panel by panel as recommended will take a little bit of time, but the results outweigh the effort expelled. However, as far as actually using the products go, it's not exactly complicated, considering most of the process is Spray, wipe, spray, wipe, spray, wipe.
Obviously, it all depends on who's doing the cleaning, some of us like to take our time and hit every spot, some would rather be driving. Whoever is doing it, the results are going to be spectacular.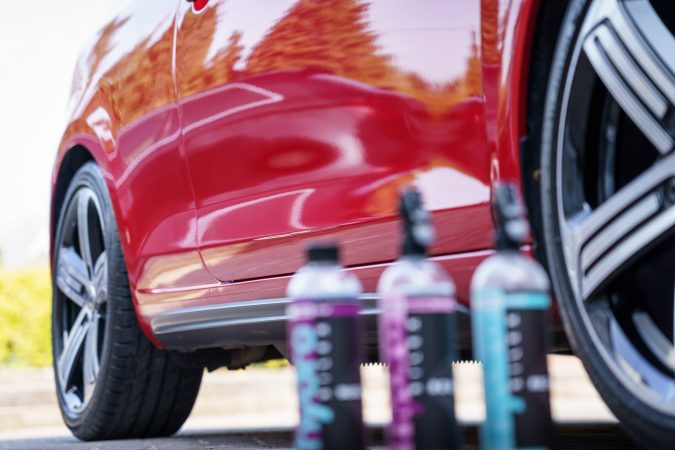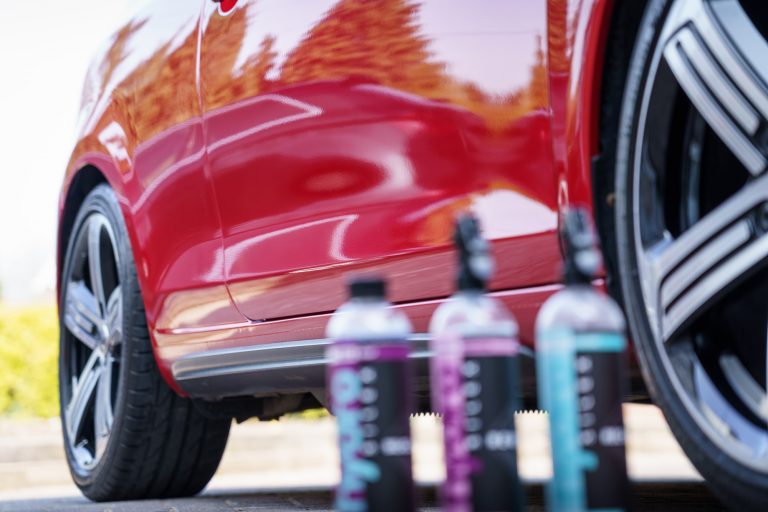 After completing the Hydrosilex review 0verall, if you're looking for cleaning products that you can easily use in your own driveway to get some professional showroom results, we believe the HydroSilex products should be up within your front runners.
More Pictures of Paint Finish