The VW Golf GTI MK6 is a credible hot hatch that is now turning 10 years old. It is more affordable than ever but still competes well with a lot of new cars in many ways.
We purchased a 2009 VW Golf GTI MK6, over time we will document everything that there is to know about the MK6 Golf GTI. We will slowly improve the test car to get it looking nearly new again. Along the way, we will give recommendations on how you can buy your own affordable GTI and get it back into a respectable condition, including a few modernisations.
Golf GTI MK6 2009
What did we buy, after looking at many versions of the car we bought a 2009 Volkswagen Golf GTI MK6 with the dual clutch DSG gearbox, the car is 10 years old with around 60,000 on the clock. It is in ok condition, but with sticking in some time it could look and feel a lot better.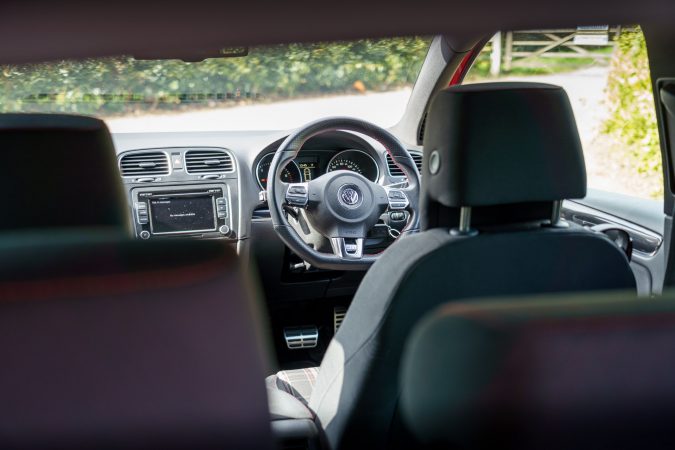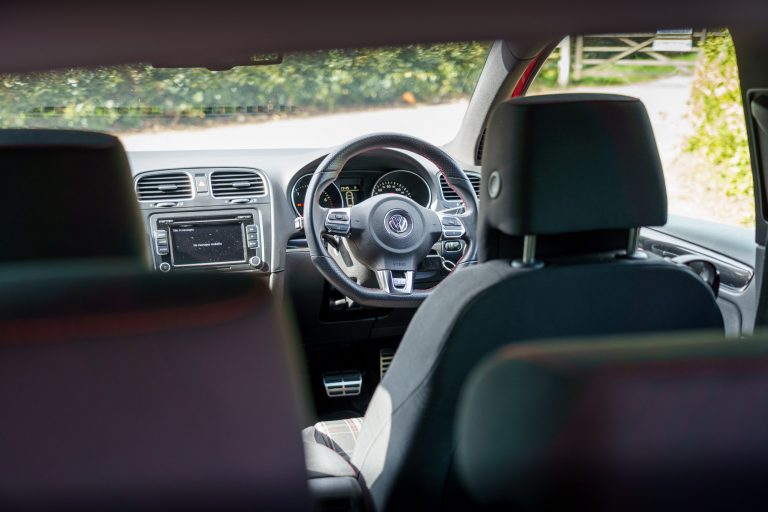 The car has a full-service history including, the DSG service completed twice. The car came with a clean set of Golf R wheels with Bridgestone Potenza tyres. Apart from that, it is completely standard.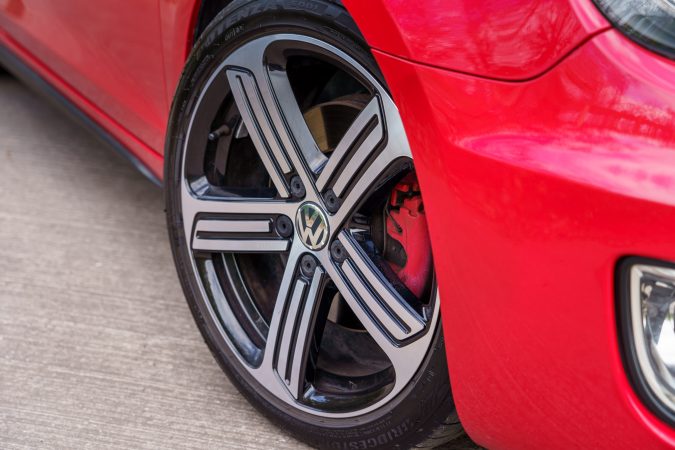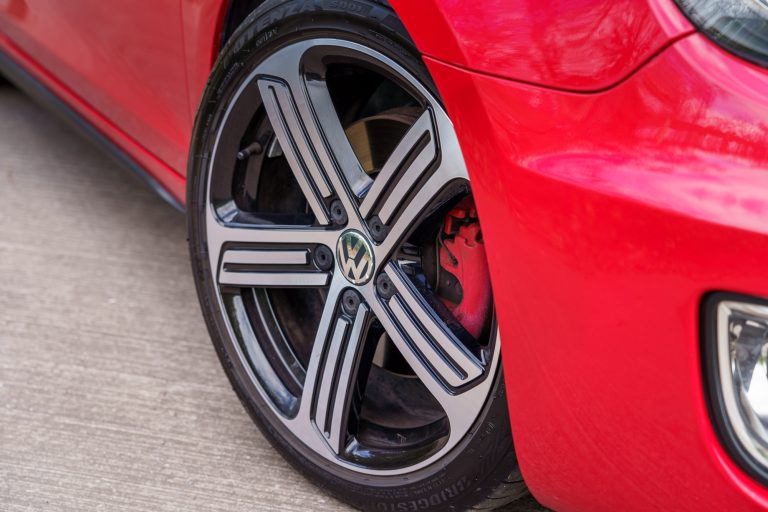 ---
Contents
---
VW Golf GTI MK6 Review – Does It Stand The Test of Time?
This is a ten-year-old car which meant that we should have eased up just a bit with the level of scrutiny but we didn't. Even then, the 2009 Golf GTI has stood the test of time quite well when it comes to the exterior. There are no obvious signs of this car's age. The styling looks quite contemporary and the smooth flowing curves are still in fashion. There are, however, clues to its age on closer examination and one of them is the taillamps. Find out more here.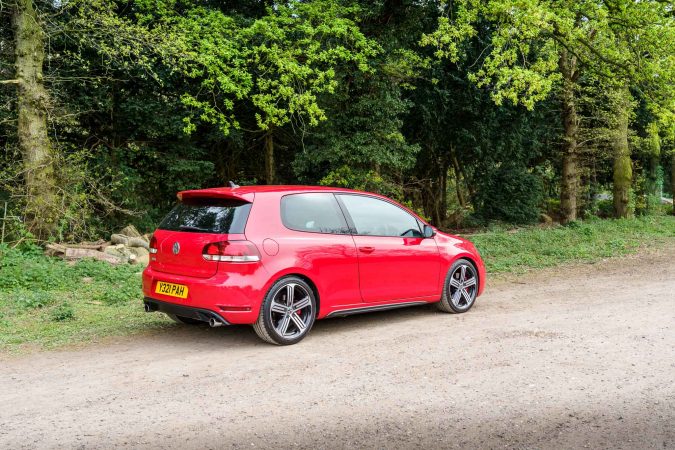 VW Golf GTI Mk6 Buying Guide
The Golf GTI is and always will be one of the best second-hand purchases you can make. It's the car which practically invented the hot hatchback segment with the Mark 1 generation, and has been dominating the segment ever since. Apart from the slight let down of the Mk4, each and every GTI so far has been nothing short of brilliant. The Golf is a great second-hand purchase as it generally doesn't depreciate a lot after the initial hit, but be careful not to buy a bad one. Find out what to watch out for here.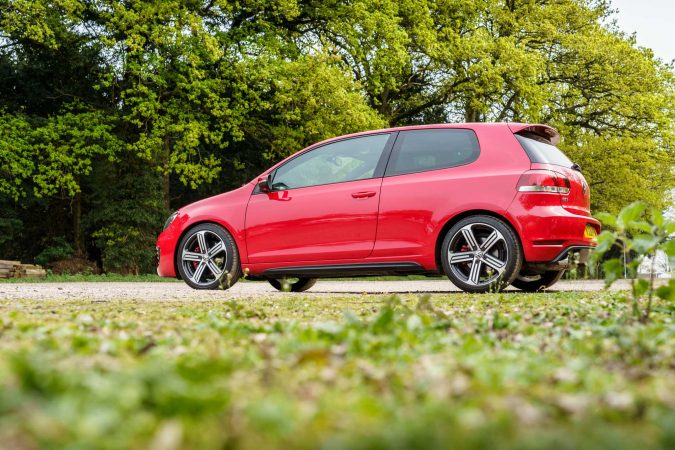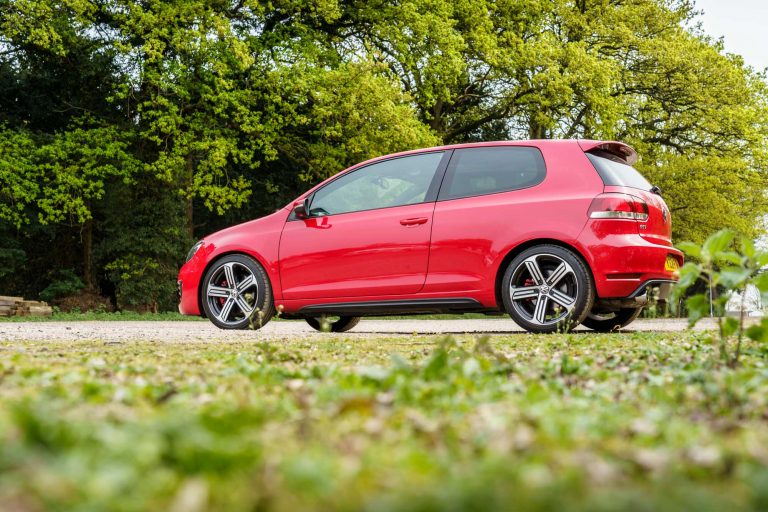 Exterior Detailing
Cleaning up this 10-year-old Golf GTI will be a challenge. The car hasn't been that well maintained and many parts need to be treated. I will run through the process we took to restore the car's paintwork here.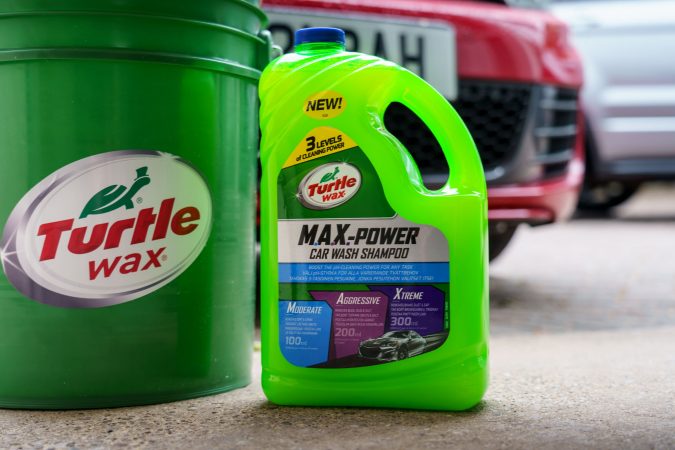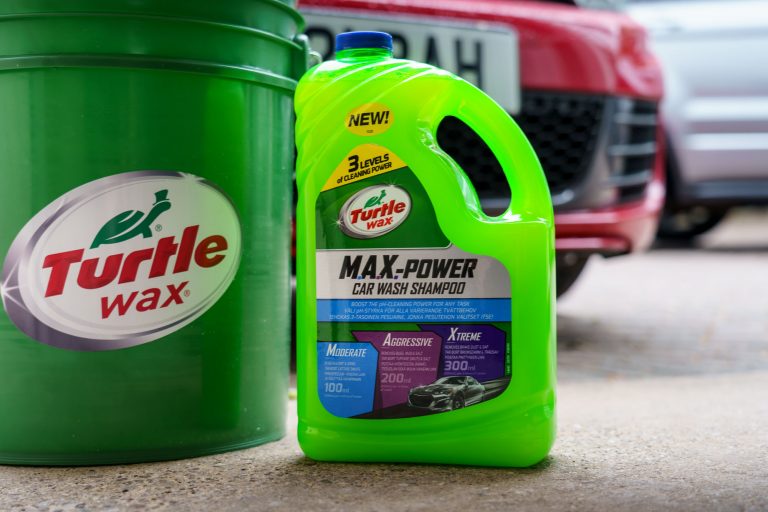 Interior Deep Clean
By cleaning a used car interior, you will get rid of the dirt, grime and mess left behind by the previous owner, who may have concentrated on the exterior. Car interiors over time can build up a lot of interior mess as it isn't cleaned up as often as the outside. Here is how we cleaned the inside of our 10-year-old Golf GTI to get it as close to new as possible. Find out more here.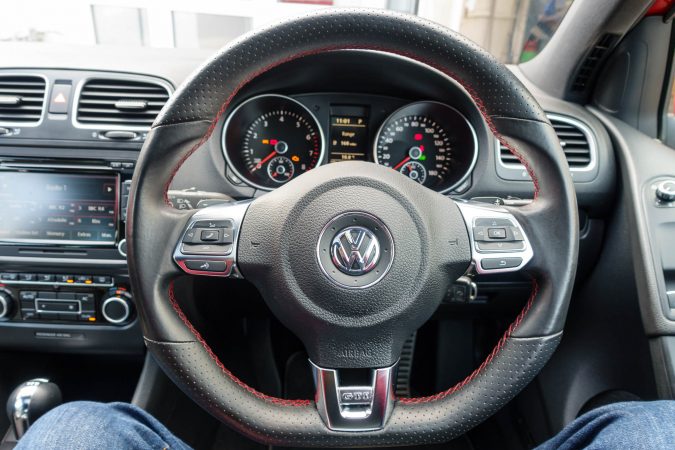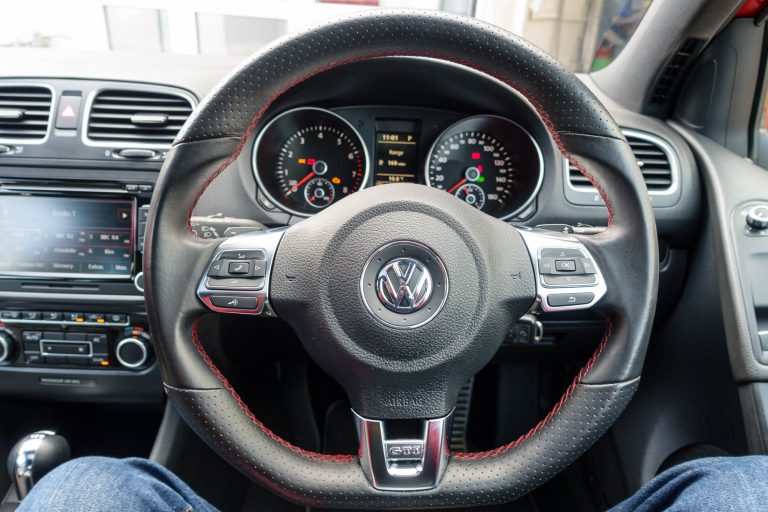 Bridgestone Potenza Tyre Review
I would say as expected from Bridgestone's design. On a warm day with the tyre warmed up there is almost no traction loss or tyre squeal even under full throttle acceleration with the 210 PS Golf. The DSG does a brilliant job of getting power to the road, but most of that is only possible because of the performance tyres. The S001 does a great job of extracting an enormous amount of grip from the road surface, and that includes lateral grip as well. Find out more here.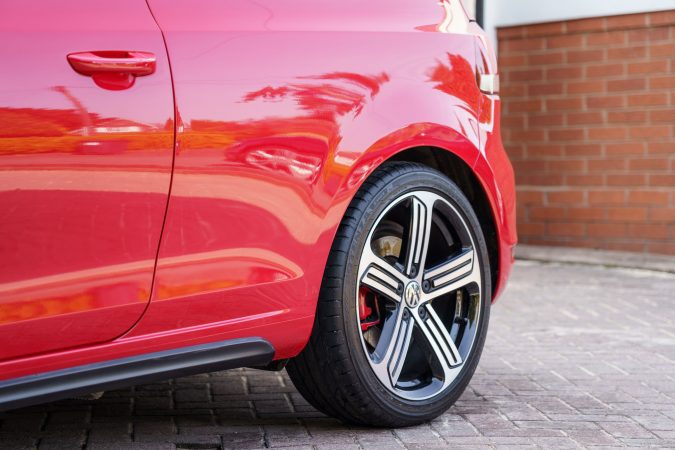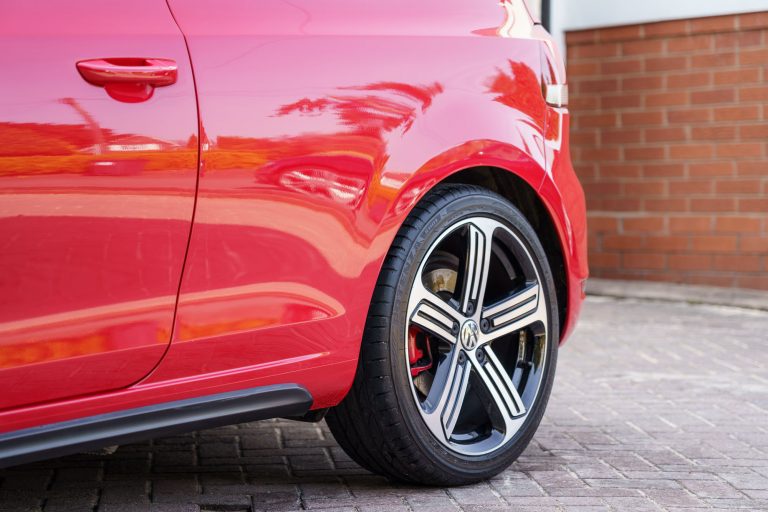 Upgraded To Goodyear Eagle F1 SuperSport Track Focused Tyres
The Golf as any car enthusiast can attest to is a fun car to drive and the Eagle F1 SuperSport tyres make it even better. These tyres injected new life into what was already an exciting car and made getting behind the wheel a real pleasure.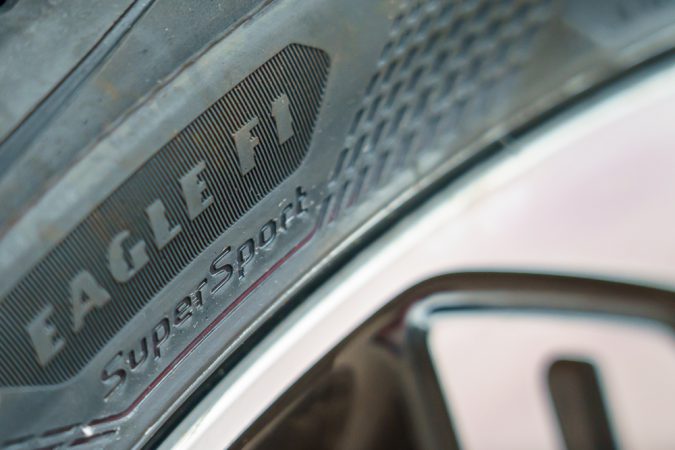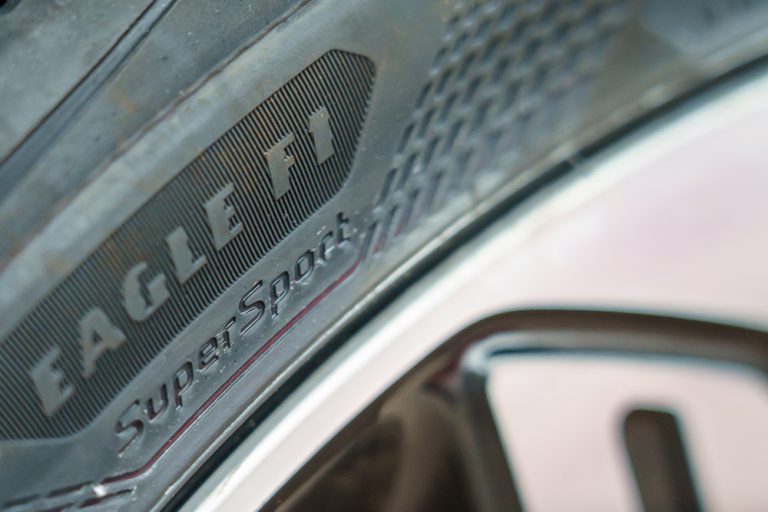 If you are looking to spruce up a regular performance car into something that is fun to drive while being practical and dependable enough to still serve as your everyday car, then these tyres are worth a look. Find out more here…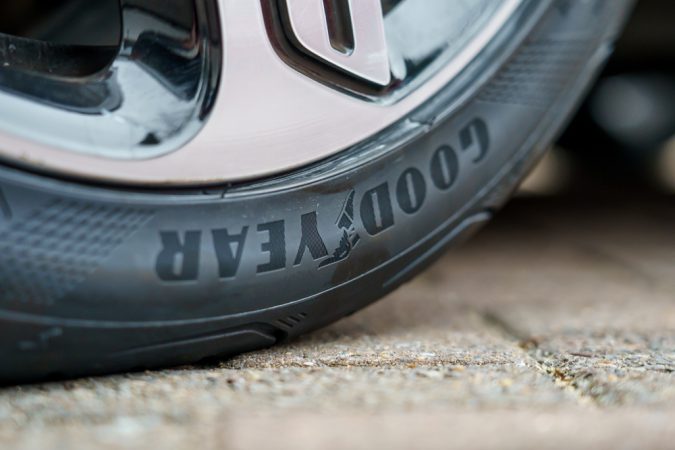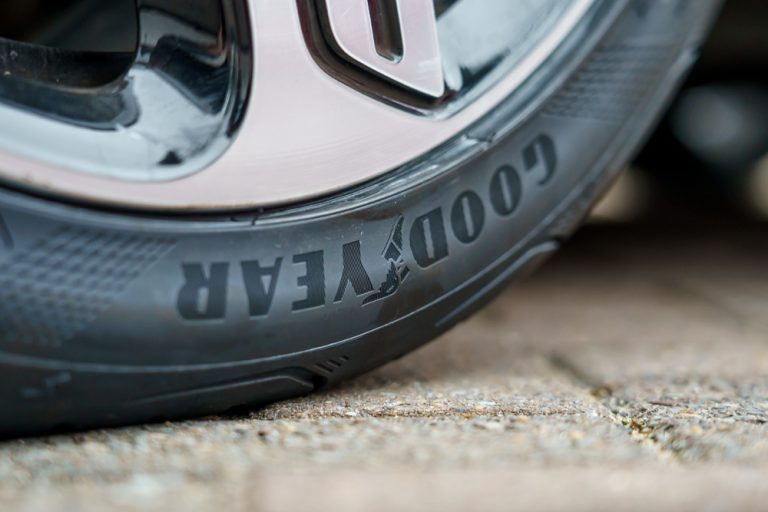 Applying a Ceramic Coating
We applied HydroSilex spray on ceramic coating. They sell 3 base chemical products called Rewind, Recharge and Silica Soap. You also have the option to buy as part of a pack (recommended), the options being 16oz (£65) / 32oz (starting at £99), all packs include 5 of their high-quality microfibre towels which are also available to buy separately. Our test pack was the £65 16oz kit, coming with Rewind, Recharge, Silica Soap and 5 microfibre towels. For those like myself who have no idea how much 16oz represents, in the UK it translates to 473ml. Find out more here.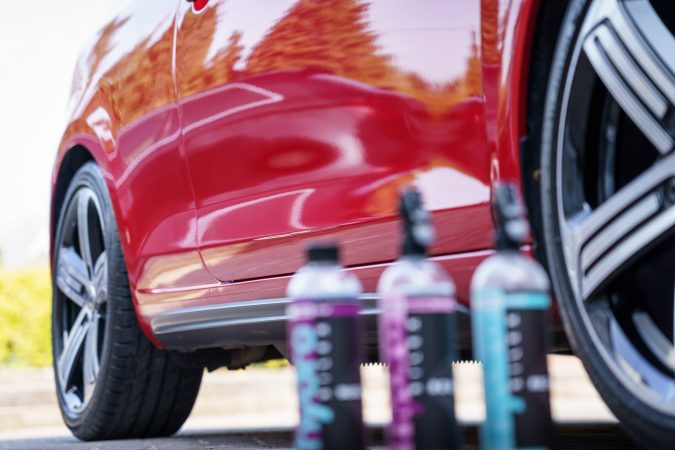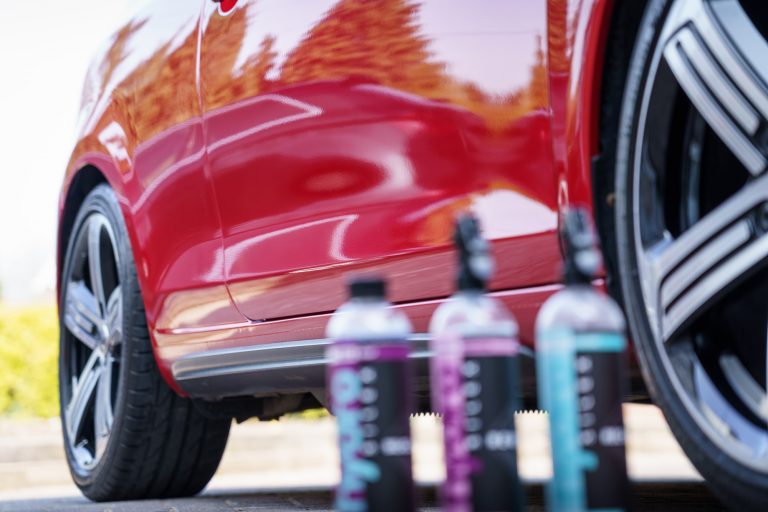 Replacing The Car Mats
we wanted to spruce the interior up so that it looked less worn out and didn't show its age so easily. One of the convenient ways to do so was by changing the car mats. Even though the car had been maintained well, ten years worth of grime and dirt had gathered on the mats which meant that they looked quite unappealing. Car mats cannot be replaced willy-nilly though and we needed a reliable maker of car mats. That is when we came across Vehicle Mats UK. Here is our experience with their car mats. Find out more…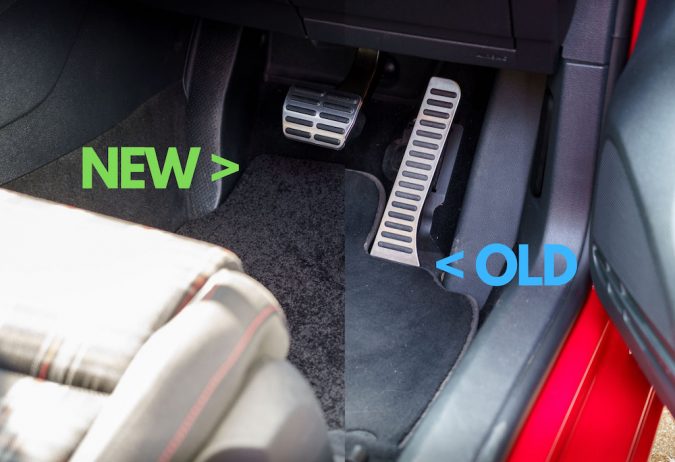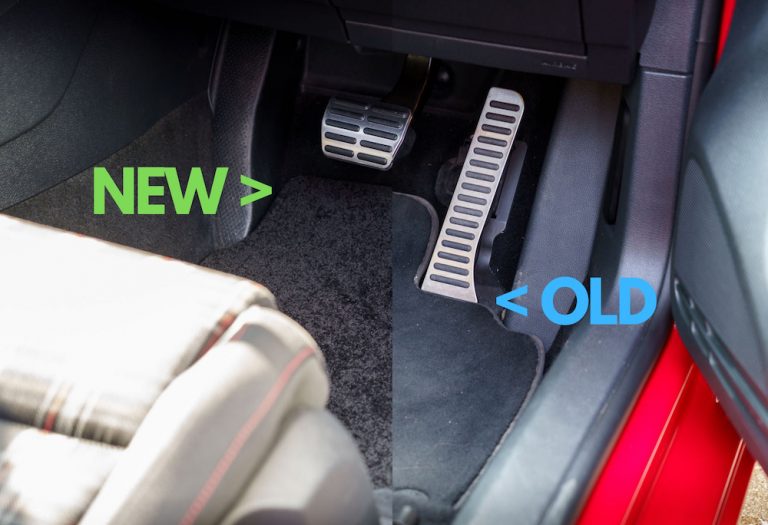 Upgrading the Infotainment System with Kenwood
The infotainment display is just not up to the task of providing current users with modern-day amenities we've come to know and expect from brand-new cars. There is a solution and it comes in the form of a purpose-built Kenwood DNX518VDABS unit. Find out all the new unit brings here…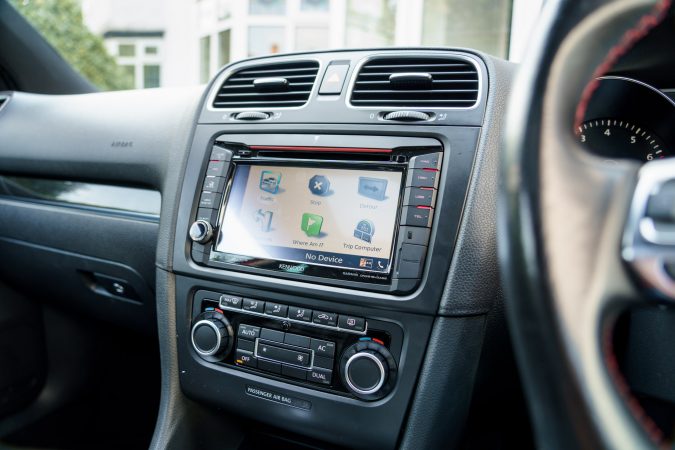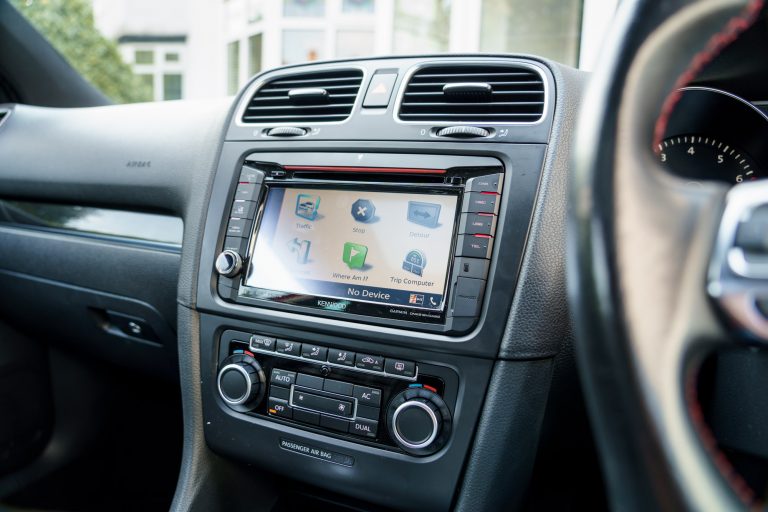 GFB DV+ vs VTA vs Standard Diverter Valve Golf GTI
Go Fast Bits, or GFB, has innovated and introducing an aftermarket modification to replace a weak spot in the diverter valve setup that's made to be installed like an OEM unit, yet provide the performance benefits only aftermarket products could. Cue the DV+ and VTA, made to incorporate seamlessly into multiple turbocharged cars from European marques. Find out how our testing went…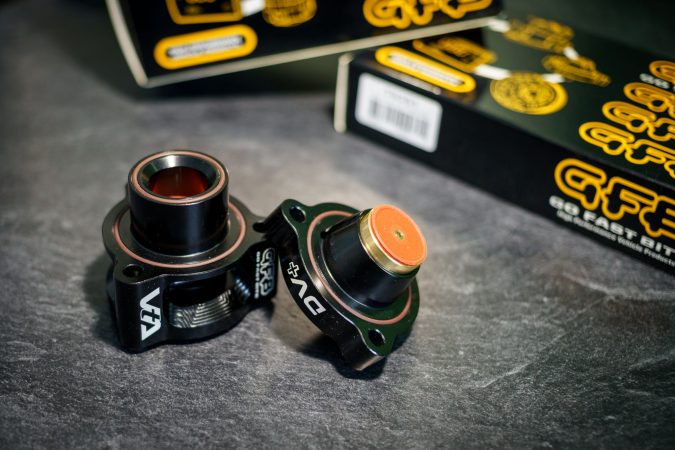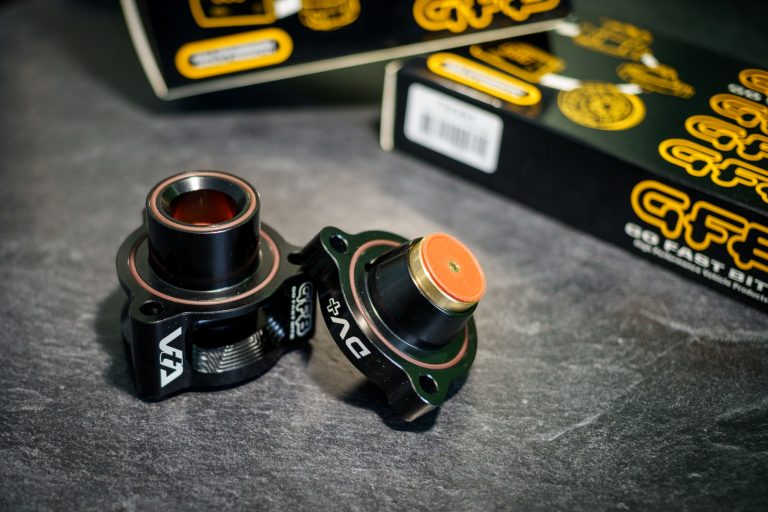 We decided to upgrade the bulbs to the Ring High-performance Xenon HID D1S OEM bulbs model RU85402100 and here are our thoughts about them.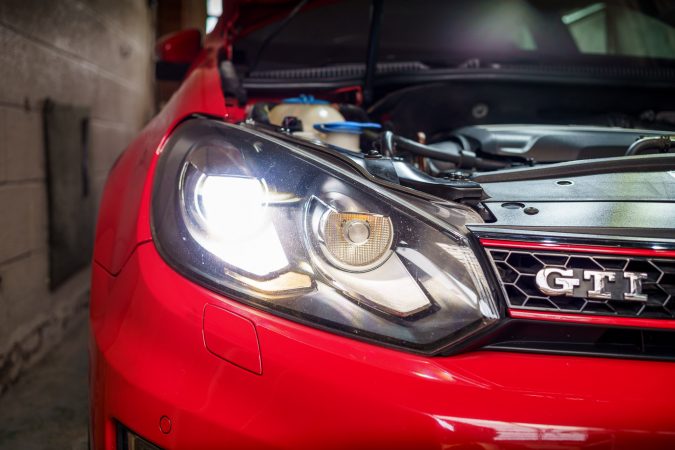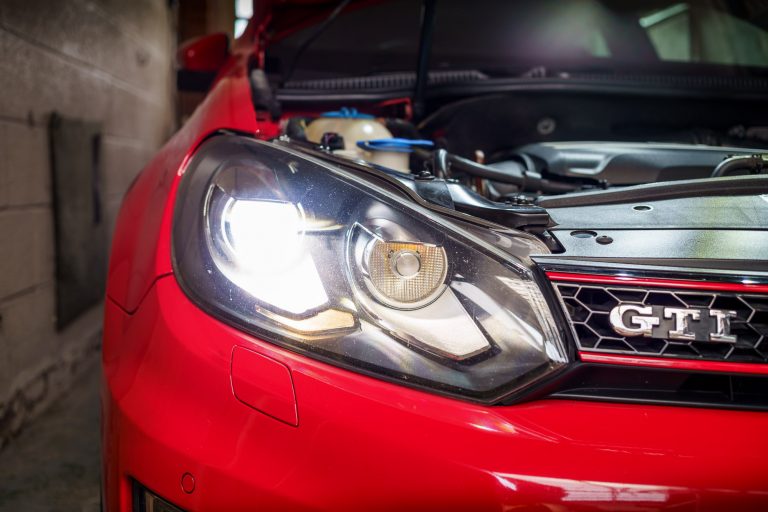 Pipercross Air Filter
If you are someone looking for additional performance and increased turbo sound you will love this Pipercross filter on the Golf GTI. It is made of high-quality materials and won't cause any reliability issues and above all, will give your car a new lease of life. Find out how our testing went…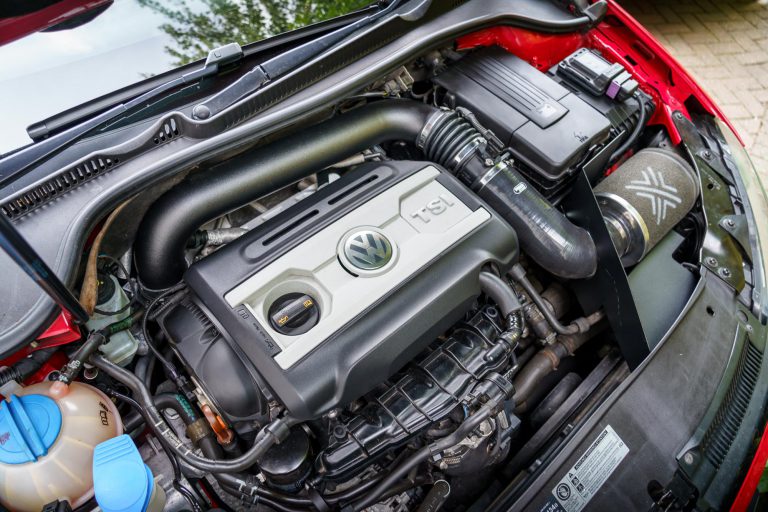 ECU Tuning – TDI Tuning Box Chip Review
TDI Tuning make a cool gizmo that allows you to modify your car in the least intrusive way possible and still get some amazing performance boosts. It claims to boost the power on a Golf from 211 PS to 260 PS and the torque from 280 Nm to 344 Nm. I attached the CRTD4 Multi-Channel Petrol Tuning Box Chip to our Golf GTI MK6 to check it out first-person. Find out more…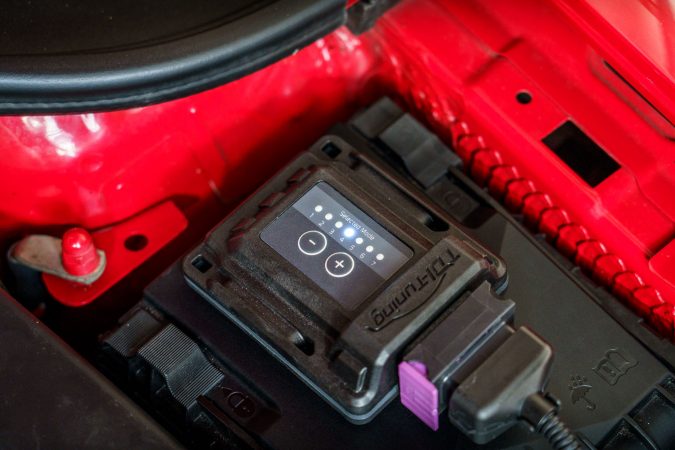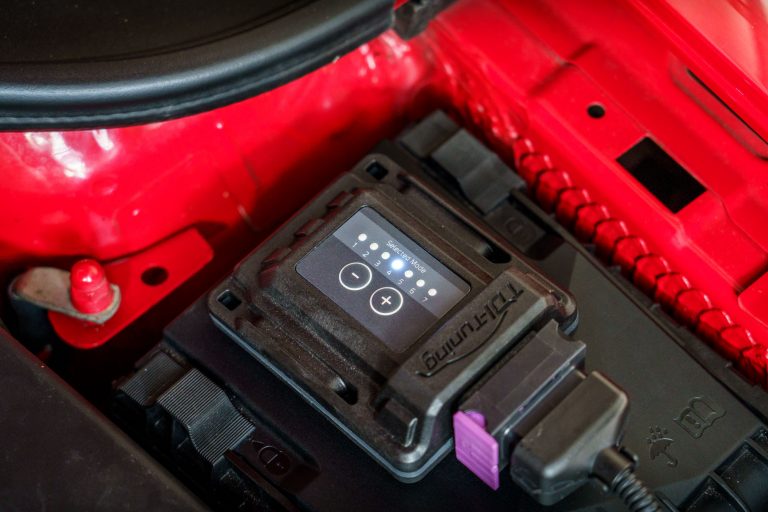 Track Preparation – Race Safety Accessories Helmet Review
If you're planning a track day, chances are you're going to need a helmet. It is essential you get good protection for your head, this padded piece of headwear can be the difference between life and death. Find out more…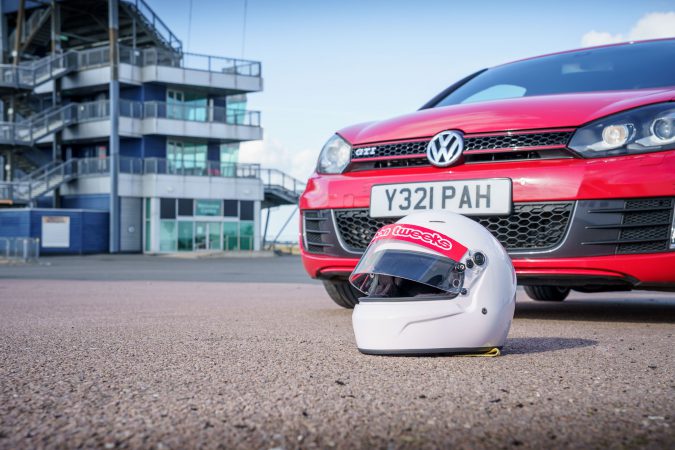 ---
What Is To Come?
Car Key Replacement
Living With Costs
Minor Engine Upgrades
Maintenance Advice
Repairing Faults
Engine remapping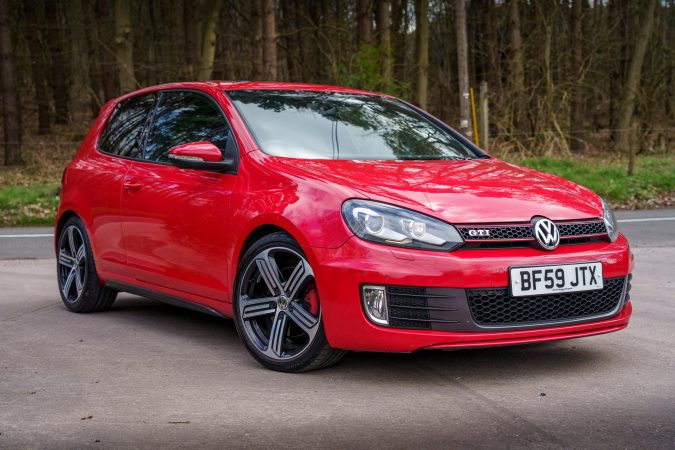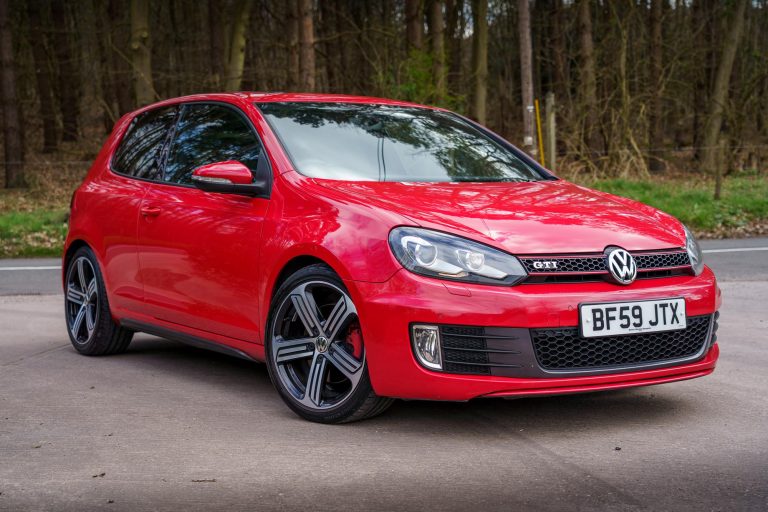 Year Long Feature
The Golf GTI will be getting a lot of attention from the Motor Verso team over the next year, if your company would be interested to work with us on any of the features please do let us know via email – paul.hadley@motorverso.com.