A New Horizon with the 'Open for More' Concept
The freshly-unveiled Hyundai SANTA FE is here with an alluring promise – expanding everyday experiences by merging the thrills of both the city and nature. This concept is vividly demonstrated with its broad tailgate that seamlessly interconnects the interior and exterior, converting what was once merely a storage space into a captivating terrace-like haven.
A Homage to Heritage: The Santa Fe Connection
In a tribute to the lineage of the SANTA FE, the global unveiling took centre stage in Santa Fe, New Mexico. This was not just any ordinary location; Santa Fe, rich in culture and beauty, is the very inspiration behind the brand's name.
More Room to Roam: Spacious Design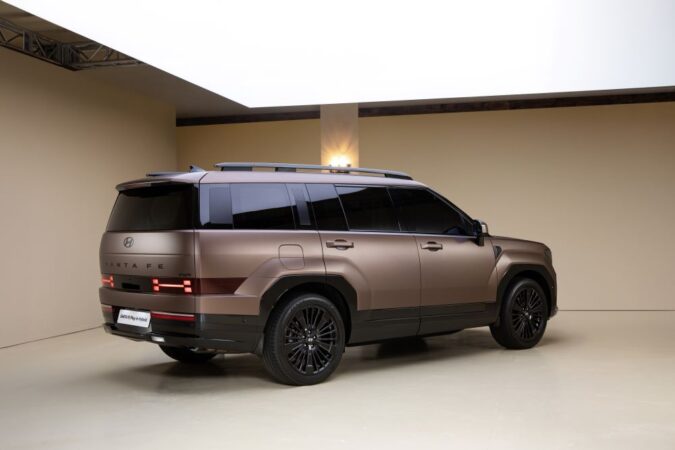 With a longer wheelbase, the fifth-generation model brings forth enhanced third-row seating. This change presents the most spacious interior and the most expansive tailgate opening in its class, seamlessly merging the car's interior with the world outside.
Luxurious Features Aplenty
Hyundai hasn't held back on the luxury either. From the Relaxation Seat with Leg Rest to the UV-C Sterilisation Tray and the first-of-its-kind Panoramic Curved Display, the car is a haven of comfort and innovation. Oh, and don't forget about the dual wireless charging system for those ever-essential smartphones!
UK Launch: What to Expect?
While the all-new model will be available in Korea this August, the UK will have to wait until the first half of 2024 to get a piece of the action. However, specific UK technical and equipment details are still on the horizon.
A Bold Exterior: Designed for Adventure
The first full-model revamp since 2018 sees the SANTA FE take on a unique design strategy. From an enlarged tailgate area that enhances outdoor enjoyment, to the boxy, efficient shape, it's a car that looks just as much at home in the city as it does in the wilderness.
A Peek Inside: Where Luxury Meets Practicality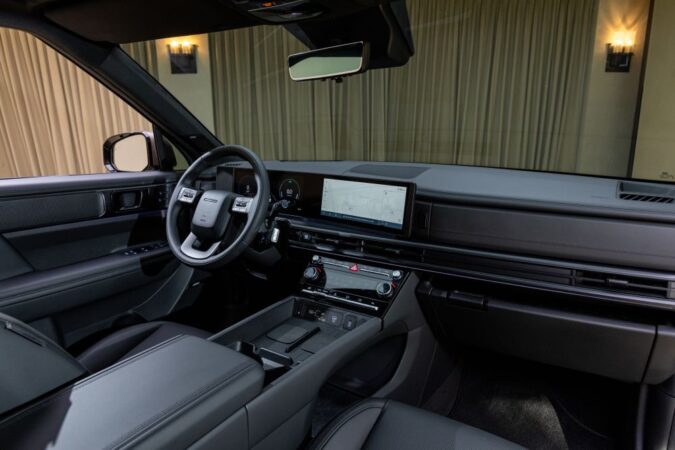 Contrasting with its rugged exterior, the inside of the SANTA FE oozes luxury. Horizontal and vertical design elements combine to provide a sense of space, while premium features, such as a UV-C Sterilisation Tray, boost the car's practicality.
Power & Performance: Ready for Any Challenge
While UK engine specifics are yet to be detailed, it's already known that Europe will benefit from two powertrain options, including a turbocharged hybrid. Whatever the final offerings, expect a blend of performance, efficiency, and thrill.
Summing Up
The SANTA FE is not just a car; it's an experience. Hyundai has artfully married city sophistication with rugged outdoor allure, creating a vehicle that's ready for any adventure. Keep an eye out for its UK debut – this is one release you won't want to miss!