A Radical Transformation
There's a new player on the midsize SUV field, and it's set to revolutionise our perceptions. Hyundai has announced its radically transformed fifth-generation Santa Fe, and this all-new model is a testament to the automaker's commitment to embracing both city living and nature.
The new Santa Fe blends robust exterior design with meticulous detailing, the hallmark of Hyundai's dedication to quality. The so-called "H-lights" not only illuminate the road ahead but also harmonise the Santa Fe's front and rear, creating a unique presence on the road.
Maximising Cargo Capacity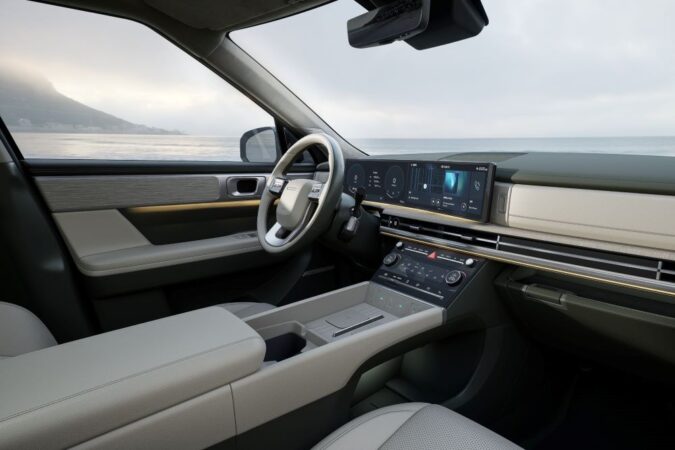 The lifestyle-based design typology of the Santa Fe places a firm focus on maximising rear cargo capacity. This makes the new model an excellent companion for a wide range of activities, be it a weekend getaway in the countryside or a hefty urban shopping spree.
A Masterclass in Exterior Design
The vehicle's exterior is a testament to Hyundai's design prowess. With its high hood, bold fenders, and H-shaped headlamps, the new Santa Fe is an epitome of elegance on wheels. The broad tailgate area, complemented by the SUV's elongated wheelbase, imparts a sense of grandeur, while the 21-inch wheels reinforce its robust, adventurous look.
Inside the New Santa Fe
Beyond the striking exterior, the Santa Fe's interior offers a best-in-class, terrace-like space. The enlarged tailgate and flexible seating configurations create a spacious area that's perfect for a picnic or camping trip.
The SUV's interior aesthetic contrasts with its exterior power, offering a refined experience with a panoramic curved display and dual wireless charging. The design emphasis on horizontal and vertical lines is further amplified by the H-motif that adorns the dashboard and air vents.
The vehicle also incorporates eco-friendly materials. From the suede headliner and car mats made from recycled plastic, to the crash pad and door trim covers made from eco-friendly leatherette, the new Santa Fe is as sustainable as it is stylish.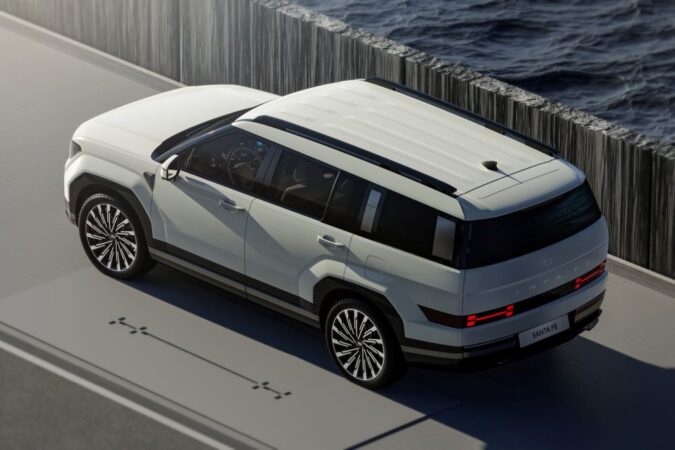 Conclusion
Whether it's tackling busy family itineraries or car camping adventures, the all-new Hyundai Santa Fe proves that you can find a perfect balance between city life and the great outdoors. With its world premiere set for August via Hyundai's YouTube channel, the anticipation surrounding the new Santa Fe is palpable.
Make no mistake, this is a car for those who seek a seamless blend of nature and city life, of practicality and luxury, of style and substance. In the new Santa Fe, Hyundai has truly delivered an "expansion of experiences" that promises to redefine what we expect from a midsize SUV.