We got hold of a test model of the Huawei P10 Greenery smartphone. Whilst it is not strictly car related; as cars are becoming more and more connected, they do link up to our phones more than we know. Here are some of our findings:
Intro – Huawei P10 Greenery
To give you an idea of the Huawei P10 Greenery smartphone, here are some quick specifications:
Released – 2017, March
Dimensions – 145.3 x 69.3 x 7 mm
Weight – 145 g
Screen Size – 5.1 inches,
Resolution – 1080 x 1920 pixels
Chipset – HiSilicon Kirin 960
CPU – Octa-core (4×2.4 GHz Cortex-A73 & 4×1.8 GHz Cortex-A53)
GPU – Mali-G71 MP8
Card slot – MicroSD, up to 256 GB (uses SIM 2 slot)
Internal Storage – 64 GB, 4 GB RAM
Camera Primary – Dual: 12 MP (f/2.2, PDAF, OIS) + 20 MP, Leica optics, 2x lossless zoom, phase detection and laser autofocus, dual-LED dual-tone flash,
Camera Features – Geo-tagging, touch focus, face detection, HDR, panorama
Video – 2160p@30fps, 1080p@60fps,
Secondary Camera – 8 MP, f/1.9
Battery – Non-removable Li-Ion 3200 mAh battery
Android Auto – Huawei P10 Greenery Review
Jumping straight into the car with the Huawei P10 Greenery, I tested the Android Auto performance. As vehicles are integrating more and more with smartphones, a slow phone can affect the car's integration performance. It will also be difficult to use the touchscreen when driving, as you can experience delays whilst operating the system.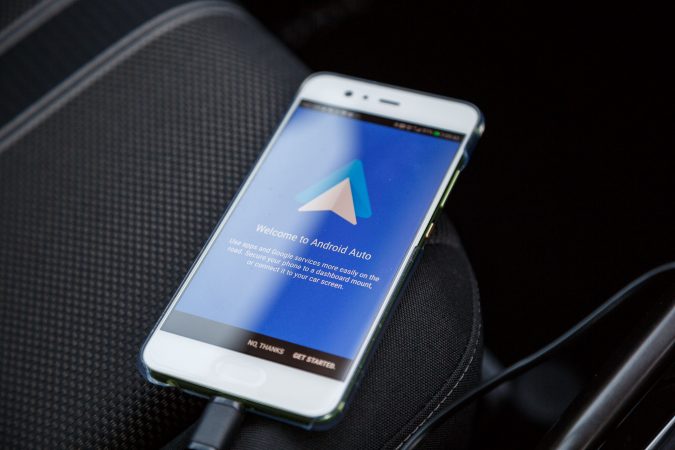 The Huawei P10 Greenery is a rocket when it comes to Android Auto performance. I have used it in conjunction with many different systems and it has worked quickly on all of them. Moments after plugging into the car, the phone loads up. All my music, podcasts, contacts and maps are available to use in large screen on the dashboard. Simple and safe.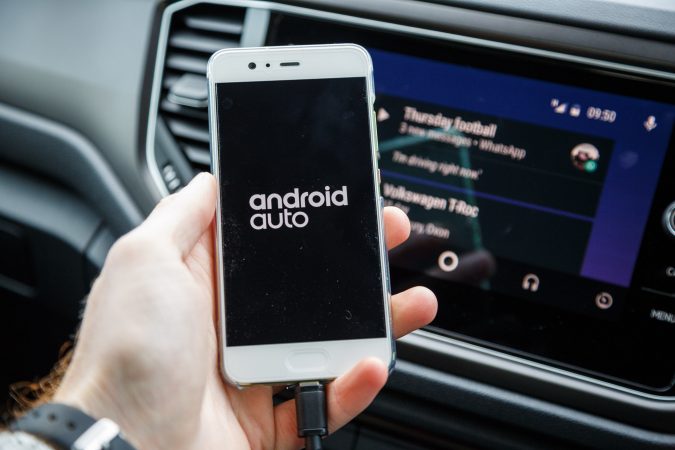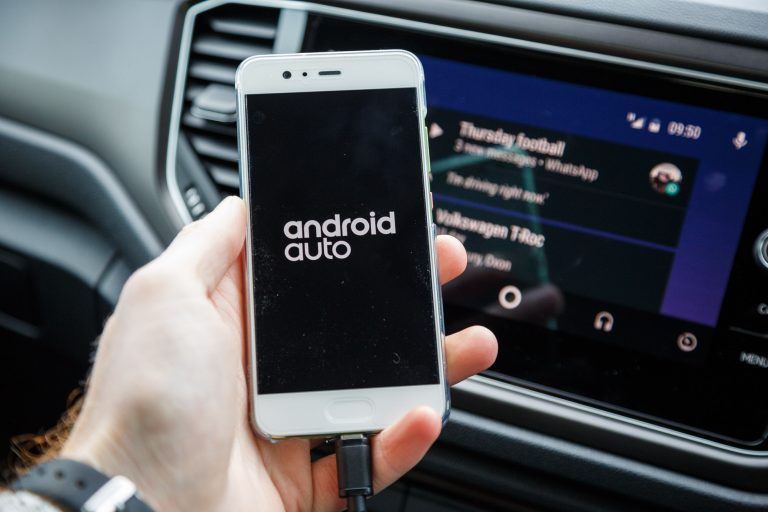 P10 Camera Quality With Leica Optics
As far as mobile phones go, the Huawei P10 Greenery has to be one of the best phone cameras available today. It uses a dual setup with one 12Mp sensor and one 20Mp sensor. They sit behind two Leica optics. The camera also uses laser autofocus and has two dual tone LEDs as a flash. This is a pretty complex bit of kit, considering its primary function isn't to take pictures.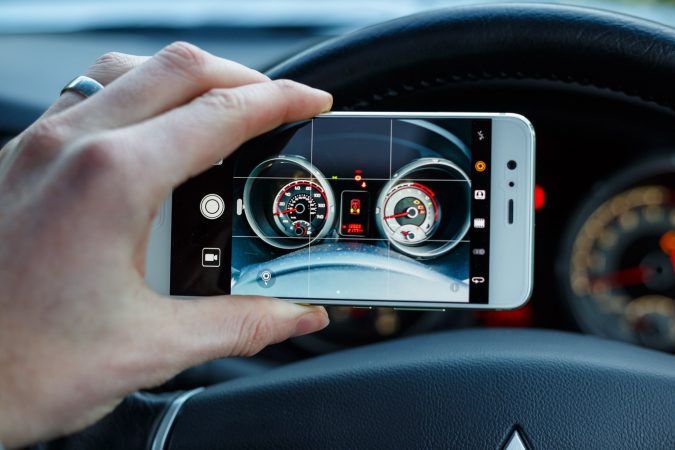 When you compare the images to a high-end DSLR, of course you can tell the difference. However, the phone takes better pictures than some point and shoot cameras for sure.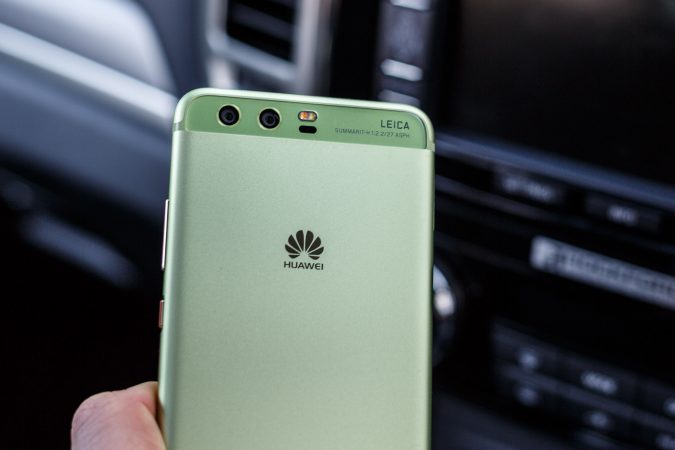 The camera uses one 12Mp colour sensor and one 20Mp black and white sensor. The idea is to capture more light and perform better in the dark. It also features optical image stabilisation to take sharper pictures, and an f/2.2 aperture.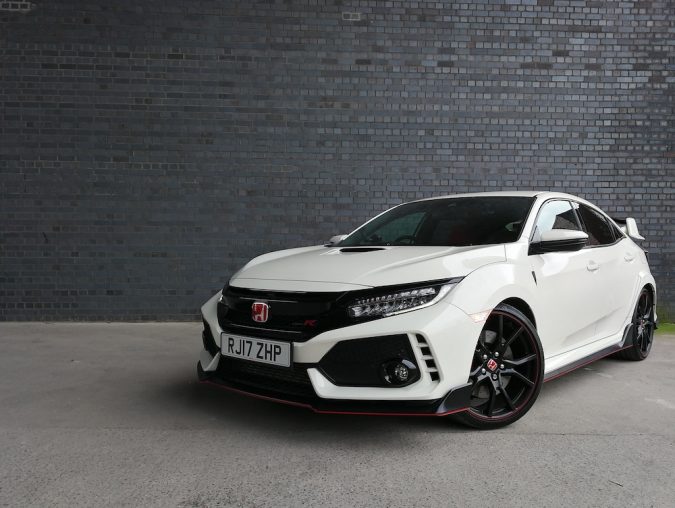 Huawei have introduced Portrait mode with the P10 model. This uses software to identify the subject's face and blur out the backgrounds, similar to what can be achieved with iOS. However, the brand have taken things a step further with the P10. It offers a scale of aperture settings, giving you control over the depth of field you want in your images. As you can see below, you can get an isolating effect from setting a wider aperture.
Overall, with a bit of practice and the light in your favour, you can capture some impressive images with the P10. The above examples don't do it justice.
Light Painting Mode
The Huawei P10 has the ability to use it's powerful hardware to allow you to capture more creative pictures. The phone comes with special modes that you can use with the camera. One of them for an example is light painting. Which allows you to create pictures in the dark using lights. To test this we mounted the P10 on a tripod in front of a car at night. I turned on the light painting mode and hit the shutter button. Over the next 60 seconds, we created the shot using 3 different elements. First of all, we put the light trails in front of the car using a long LED torch, after that we used a high power LED torch to light up the car and lastly we used the same torch to create the arches behind the car.
All in all, it creates a more interesting and creative shot. I was very surprised that a camera phone sensor would work this well in low light. Take a look at the picture below.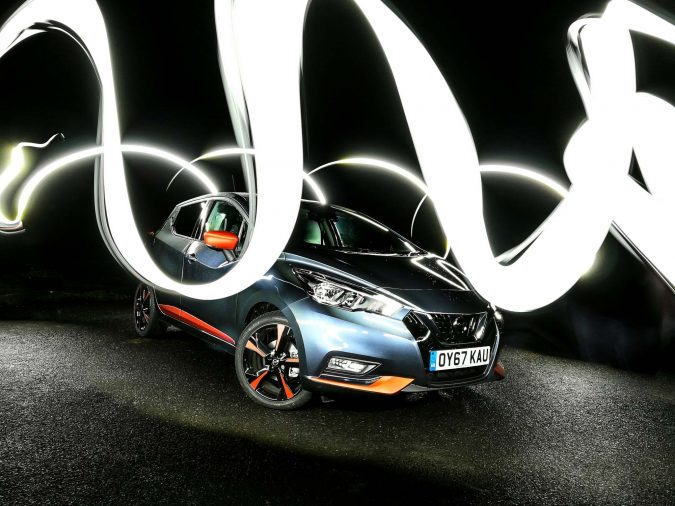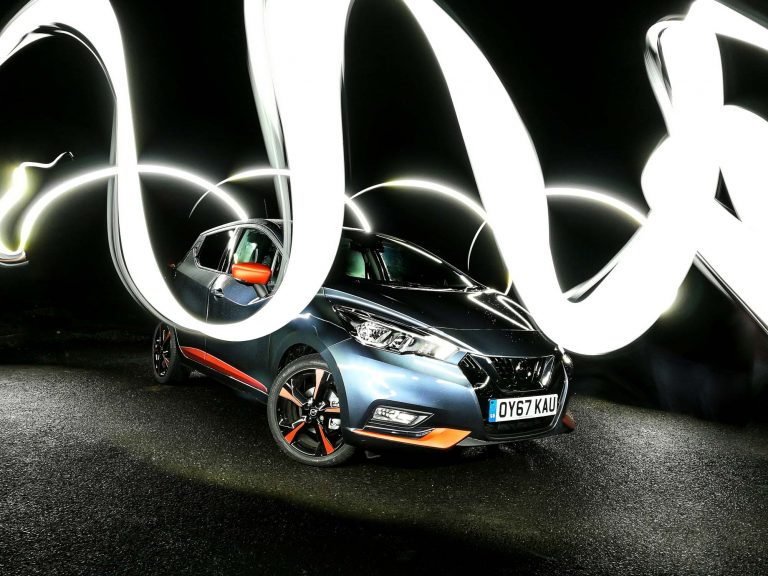 Video Quality
Shooting video on the Huawei P10 Greenery is a dream, for many reasons. Firstly, it will shoot 4K video, which is incredible. Secondly, it has 64gb internal storage, and 256gb external Mirco SD storage, so you will never run out of space. But realistically, you are most likely to be shooting 1080P video at 30 frames. At 1080p, it uses software to stabilise the footage, which it can't do at 4k yet.
The result? Take a look at some of the test footage below. You can see it is very stable and high quality.
If you want to push the phone harder, you could use a gimbal to stabilise it and then take advantage of the 4K shooting. The quality and resolution of the video recording is incredible.
Body Design
The P10 in silver or black will easily get mistaken for an iPhone and that isn't a bad thing. It is beautifully designed with a glass front and greenery metal back. It includes laser edging between the screen and metal, giving it a smooth finish.
The edges of the phone are curved, which gives it a distinctive look. It feels great, even with large hands. It's as big as phones get before they become two-handed devices. Somehow, it seems smaller than the other 5.1″ phones on the market. It comes in at 145.3 x 69.3 x 7 mm and weighs 145g. How do they cram it all in there?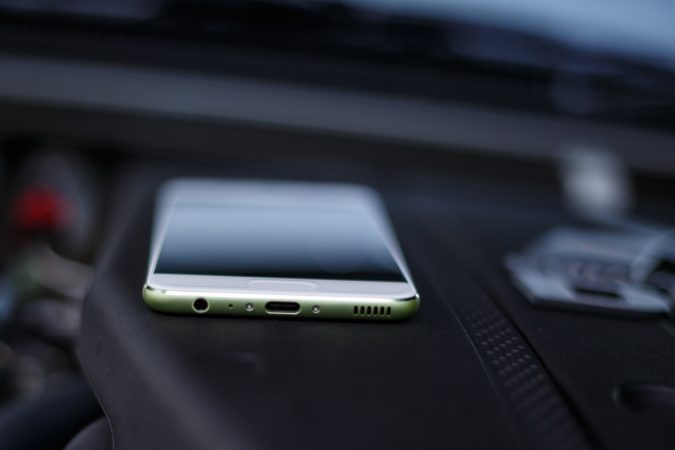 You can see from the side that there are only three buttons. The standby and volume keys. On closer inspection, the standby button has been carefully crafted and has a thin orange line around it. The tip of the button has a different texture, confirming it is the standby/lock/unlock key.

Screen Quality
The quality of the screen is incredibly good. It is an IPS-NEO LCD touchscreen with 16M colours. It runs to 1080 x 1920 pixels with a 16:9 ratio (~432 ppi density). I'm sure it's over-engineered for everyday use. Nevertheless, all the pictures you see online or take yourself look amazing on the 5.1″ screen.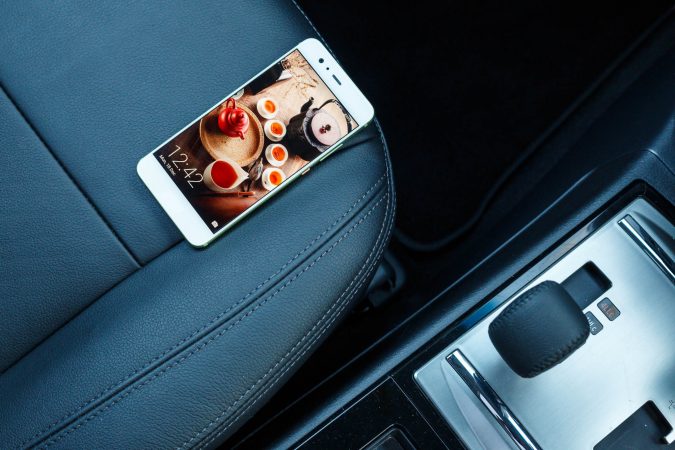 The auto brightness dimming allows the phone to adapt quickly to different conditions. In the dark, it is gentle on the eyes and in the brightest sun, you can still see your phone when needed.
Performance
There is a technical way of explaining the performance of this phone and then the real life way. All the marketing blurb about the Huawei P10 Greenery describes how fast it is and even states "machine learning" improves the phone's performance. My experience backs this up. It works rapidly: taking quick-fire pics, shooting 4k video, video editing, gaming, installing apps and using Android Auto. After a month's usage, the phone hasn't missed a byte.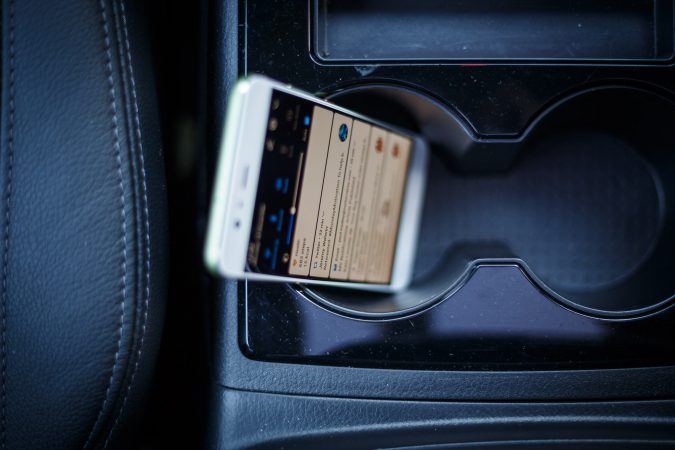 Without a doubt, this is the fastest phone I have used. It's a great experience and right now, I don't want to use any other phone but this one.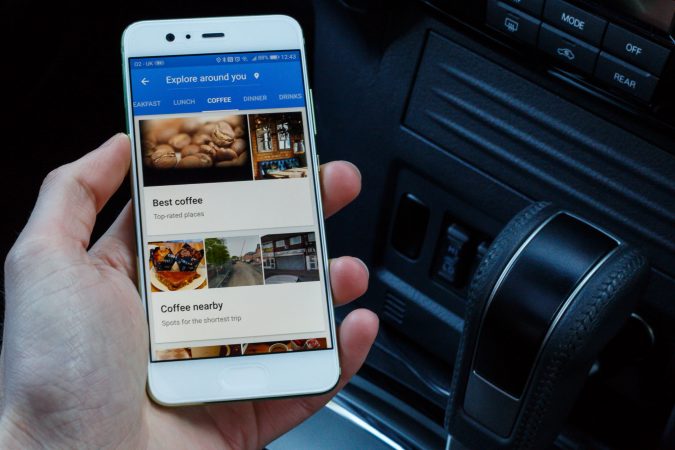 Battery Life
The Huawei P10 Greenery has a non-removable Li-Ion 3200 mAh battery. This sounds small for such a high-powered phone. But, it is the perfect size. You can go from sunrise to sunset without any bother. For heavy users, the phone includes Fast Battery Charging when you use a compatible charger. It fully charges in just over an hour. This is a game-changer in mobile batteries and probably 30 minutes charging is all you need with this device.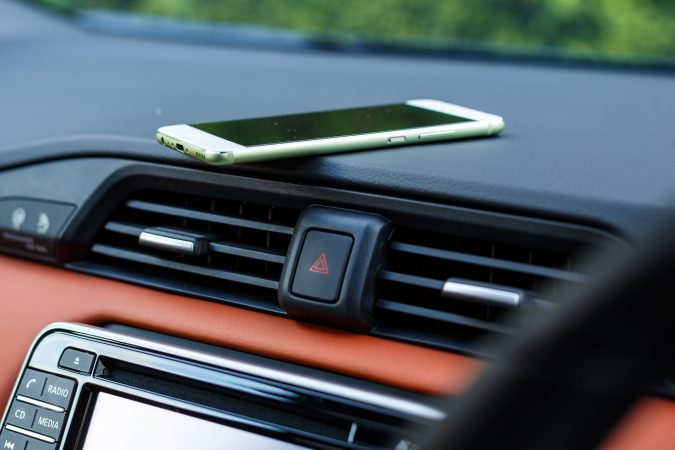 However, you can get used to fast charging, which puts you at a disadvantage once out of the house as you need a powerful charger for the speed. You will soon learn to carry the plugs with you. The charger supplied can do 5v at 2amp, 4.5v at 5amp and 5v at 4.5amp. It gives your phone the correct amount of power for the charge cycle, thus optimising speed.
Sound Quality
Listening to music on the phone's loudspeaker is on a par with other premium smartphones. It has good volume control and a considerable range. The standout feature is the Huawei P10 Greenery's stock headphones. I love how they sound. There is great balance in the mid tones and just the right amount of bass with the standard EQ setup. They sound amazing for both music and podcasts.
Verdict – Huawei P10 Greenery Smartphone
Overall, the Huawei P10 Greenery is like a mini computer with one of the best smartphone cameras attached. The phone has much to recommend it. It has a long battery life, looks stylish and includes the latest technology. To find out more about this phone and where to buy, visit Huawei.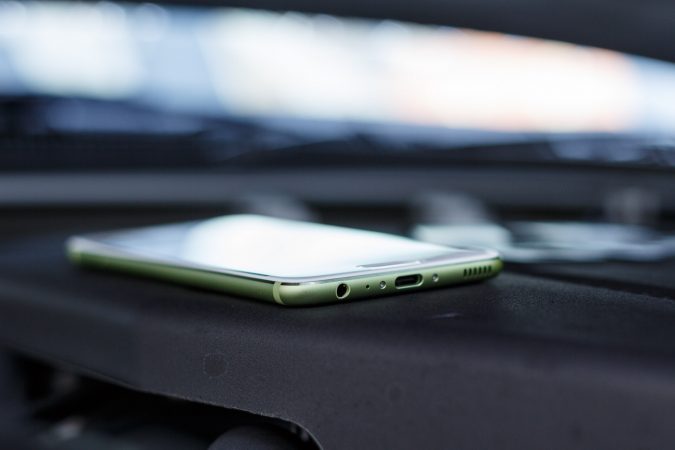 Six Months In Testing
Now that I have spent a significant amount of time testing the Huawei P10, I have found there is lots to like about this phone. I will detail some of the features below:
Now that the phone has been fully loaded up with apps, its speed and battery performance is still impressive. Everything loads as fast as it did on Day One and I can still get a good day's use from the phone using one battery.
The stand out feature is the camera. It uses a dual setup with one 12Mp sensor and one 20Mp sensor. They sit behind two Leica optics. Now that I have taken hundreds of pictures in very difficult scenarios, I am truly impressed with this product. Blurring or shaking is not a problem. All shots come out crisp and clear if taken correctly. My only quibble with the device is the use of portrait mode. It is great when used for the right purpose, but you can turn it on by accident and ruin a picture. If you don't check the image after, you might not even notice until later.
Having 64GB of built-in storage has been a godsend. Five months into testing and with little attempt to delete unneeded pictures and video, I have more than 50% left. But also bear in mind, you can expand the storage significantly using the MicroSD card if needed.
I thought finally moving to Android from an iPhone would be a pain, but after the initial learning curve, I am now quite enjoying it. Of course it is a very credible OS, but I feel very comfortable using it after more than five years of using iOS.