Jeep are known for making cool off-road-ready cars, but sometimes you can be guilty of your own success. With the Jeep Renegade, how do you go about making this modern 4×4 cooler? How about making a Batman edition? That's right, Jeep have teamed up with Warner Bros to create a limited run of 500 special edition cars linked with the Batman v Superman: Dawn of Justice film. So as you can imagine the car is called the Jeep Renegade Dawn of Justice. Yes, it's instantly cooler.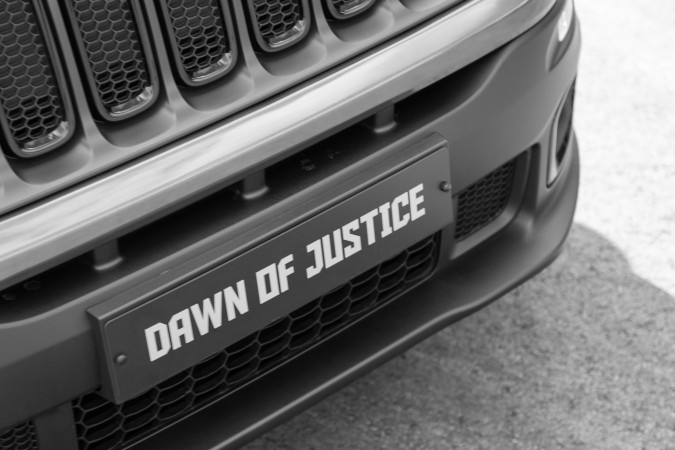 Jeep Renegade Dawn Of Justice Engine Spec
The Renegade Dawn of Justice car will come with a set of 18-inch alloys wheels and a unique Batman v Superman badge on the rear. The car will come with a choice of 2 engines, either a 1.6-litre E-torQ 110hp petrol or a 1.6-litre MultiJet II 120hp diesel engine both using a manual gearbox.

I was lucky enough to get a couple of laps testing out the car. Looking at the Dawn of Justice the car certainly has a very fitting stealthy look, I love all the blacked out elements of the car. The car just has a badass vibe that you get right from the off.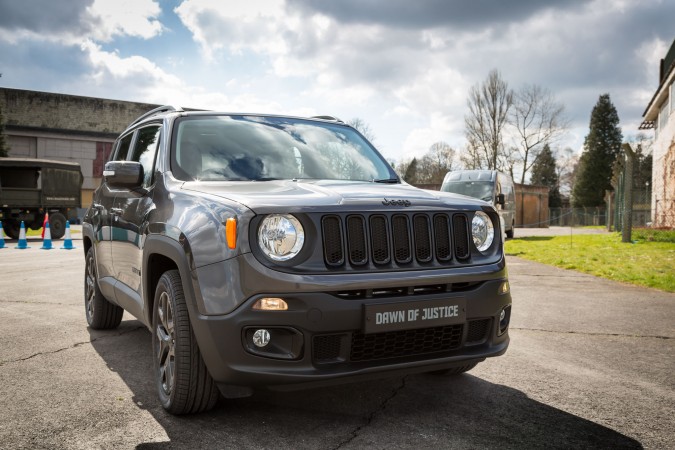 Track Tested
We got to test the 1.6-litre E-torQ 110hp petrol engine which right from the moment of moving off felt very responsive for such a small engine in a tall boxy car. On the track it was difficult to see how the suspension handled with the bumps on the road as it was relatively smooth, but the most impressive thing for the Jeep was just how flat the car handled in the corners.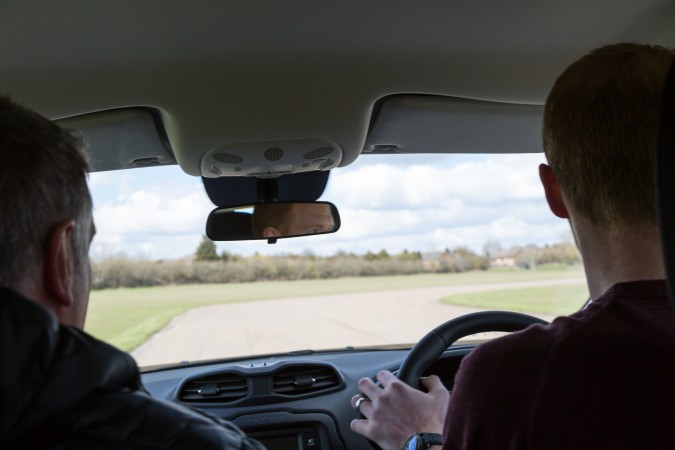 The take away points from the Renegade Dawn of Justice with the petrol engine was just how much fun the car was. The experience fits well with how the car is marketed, the car for sure had a lively feel that would be perfect for those looking to go exploring.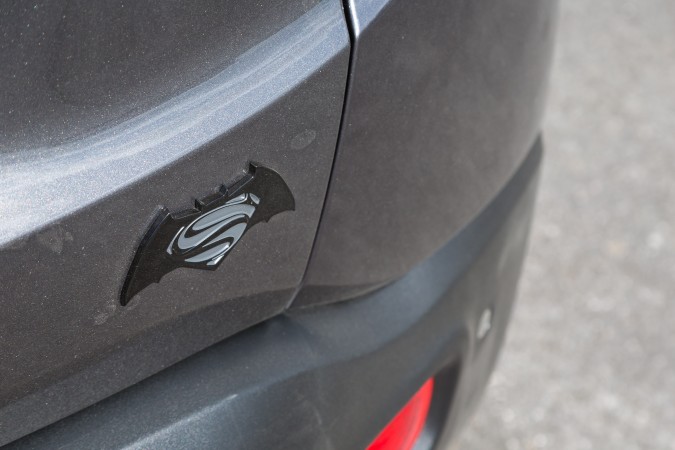 The car that we tested with the 1.6-litre E-torQ 110hp petrol engine is available from £19,495 OTR, but don't forget there will only be 500 of these available, so if you fancy your own Batmobile you may need to act quickly.
Martin Donnelly Hot Lap
After my test in the car, for good measure I was taken for a spin by former F1 driver Martin Donnelly. Take a look at the video below and notice how flat the Renegade manages to stay in the corners even when driven hard.
Based On 75 Years Of Off-Road Legacy
Lets not forget, as fun as the Jeep Renegade Dawn of Justice looks the car is based on 75 years of proven off-road ability. Take a look at us testing a different Jeep Renegade on the Mission Renegade experience below.
Gallery