Automobili Lamborghini has expanded its UK territory with the official opening of a new Leeds showroom.
Sales have continued to rise for Lamborghini over the past few years. The UK is consistently the largest Lamborghini market within Europe, while the USA takes the cake for being the largest market globally.
Automobili Lamborghini shipped a record 4,553 vehicles in the first six months of 2019 to various locations around the world.  Growth can largely be attributed to their three biggest sellers; the Urus SUV, Aventador and Huracán. The EMEA region (Europe, Middle East and Africa) grew by 67%, with 1,826 units delivered to customers.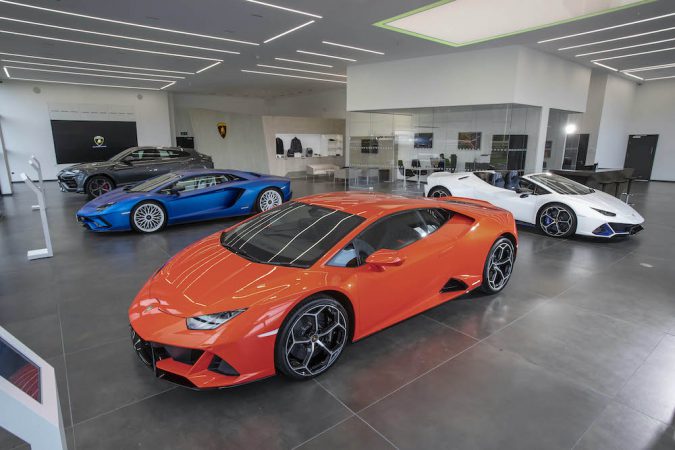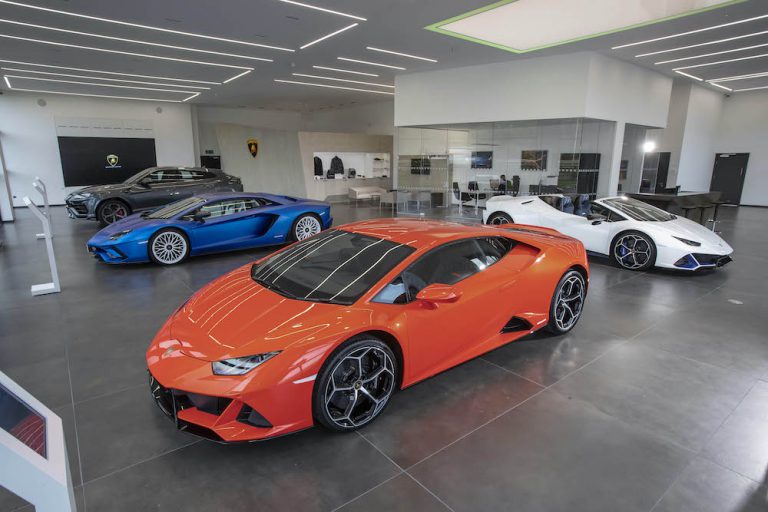 New Leeds Showroom – Park's Motor Group
This new Leeds showroom is the eleventh Lamborghini dealership in the UK. The new-build is owned and operated by Park's Motor Group, and is the first Lamborghini franchise for the privately-owned company. However, Park's does have vast experience in the dealership industry with 60 locations spread across Scotland and the North of England.
The new Leeds showroom incorporates both a display area and after-sales department to comply with Lamborghini's guidelines to create a 'luxurious and informal environment' for customers and prospective owners.
Located South East of Leeds and easily accessible via the M1, potential Lamborghini buyers will have no difficulty finding the ultra-modern, glass-walled dealership.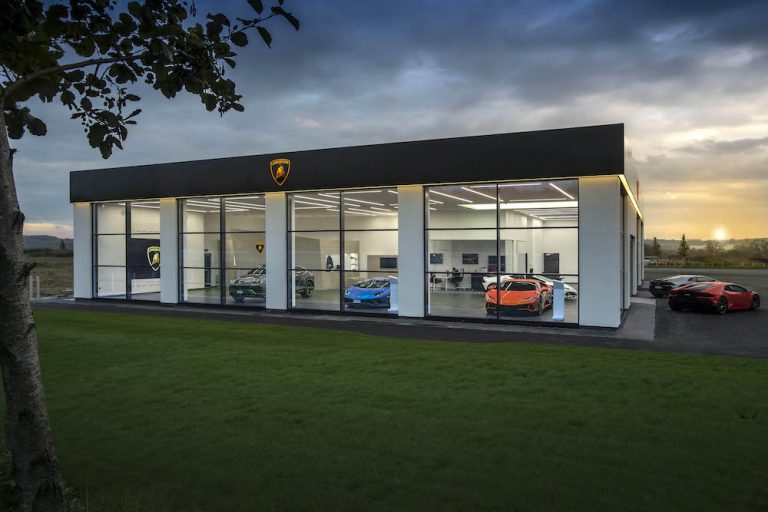 Urus, V10 Huracan & V12 Aventador
Those hoping to catch a look at any rare models such as the Centario or Veneno are out of luck as the new Leeds showroom will focus primarily on Lamborghini's three best sellers – the spiritual successor to the LM002 – the Urus, the V10 Huracan, and the stunning V12 Aventador.
Lamborghini representatives joined the new Leeds showroom staff at the inauguration event. Andrea Baldi, the CEO of Lamborghini EMEA Region, and Park's director Ross Park, gave their insight into the thought process behind opening the new showroom to the 200 attendees;
"We are very pleased to officially open our new Leeds dealership, and welcome Park's Motor Group to the Lamborghini family," said Andrea Baldi. "There has never been a more exciting time for the Lamborghini marque and our growing number of owners, with an exceptional three-strong model range and Lamborghini's continuing tradition of ground-breaking achievements in design, technology and performance. Complementing our production cars and limited edition series is the broader Lamborghini world, comprised of exclusive events, exciting exploration of art, culture, heritage and the best of 'Made in Italy', and we look forward to welcoming clients from throughout Yorkshire and the northeast to these experiences."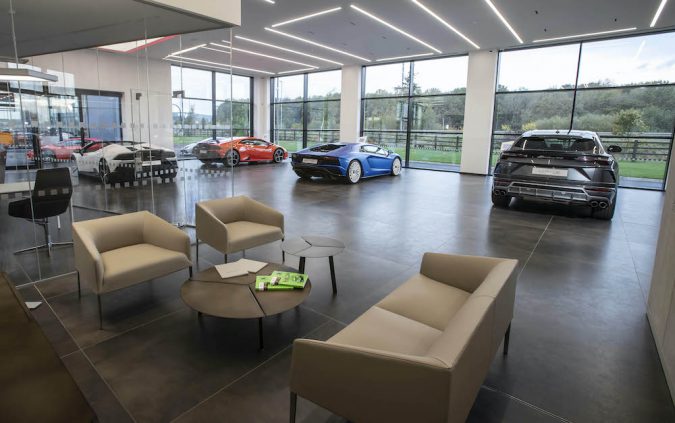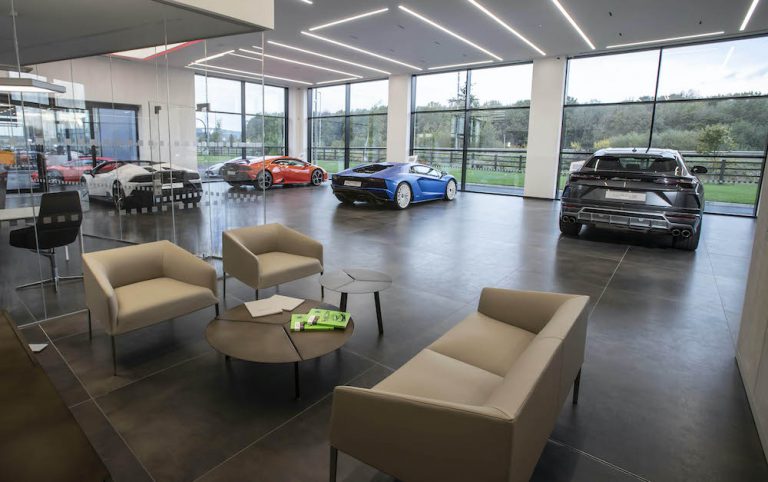 Park's Motor Group – Ross Park
"We are delighted to be appointed to the Lamborghini franchise and to open this new Leeds location," said Ross Park. "Park's Motor Group has a stated commitment to growth through providing the best possible service to our clients, which reflects the demands of Lamborghini and its discerning clientele. The investment made in this new showroom and an expert team demonstrates our commitment and enthusiasm for playing a significant role in Lamborghini's future success in the region."