The Land Rover Defender Works V8 Marks the 70th anniversary of the brand
The Land Rover Defender ceased production back in 2016, ending a run of 67 years. The Defender was axed due to new European pedestrian safety legislation that rendered its ageing design obsolete. It also no longer met the US safety requirements, sounding its death knell. But to celebrate the 70th anniversary of Land Rover, the company has brought back the legendary model for one last special edition – Land Rover Defender Works V8.

The Fastest production Defender ever made with a top speed of 106MPH
The Land Rover Defender Works V8 is on the surface the exact same car that left us in 2016. However, under the bonnet lies a 5.0 litre V8 with 400BHP and 515Nm of torque, taking the old-fashioned Defender from 0-60 in 5.6 seconds with a top speed of 106MPH. This is not impressive by modern standards but an amazing feat for a car whose design hasn't changed massively in over 50 years. The powerful V8 engine is teamed with newly uprated brakes, springs, dampers and anti-roll bars to cope with the new 400BHP.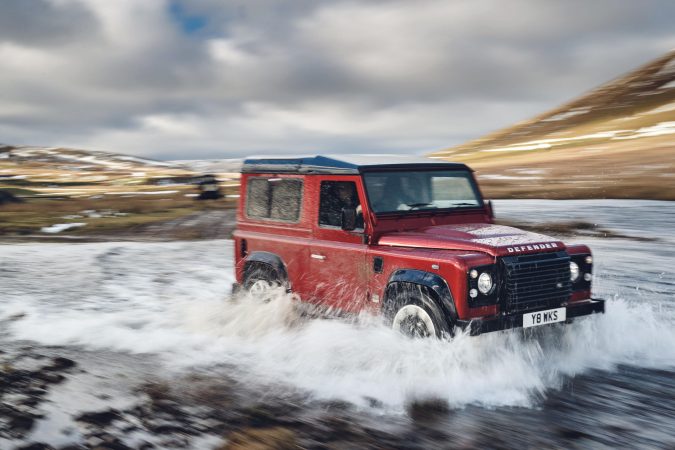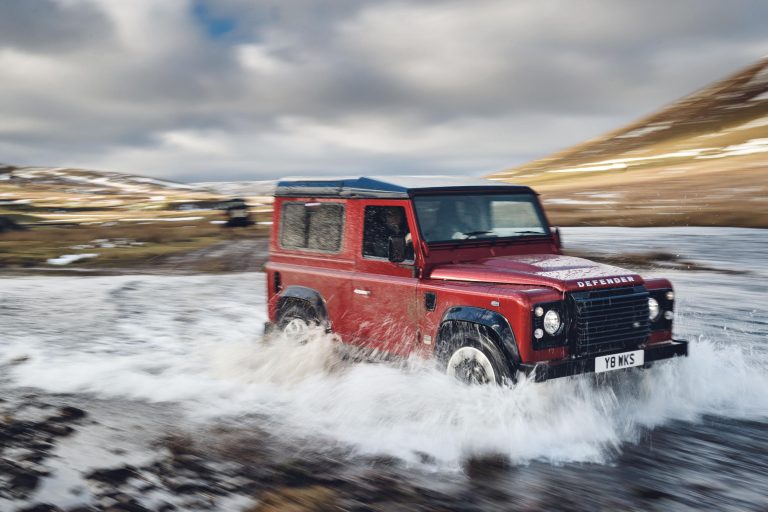 The Land Rover Defender Works V8 was an idea as early as 2014
The idea of a special V8 Defender was being mooted behind the scenes at Land Rover as early as 2014, before the last model ever rolled off the production line in Solihull. Tim Hannig, Jaguar Land Rover Classics director said: "We knew the demand was there for a powerful and fast Defender; the Land Rover authenticity is the ultimate finishing touch for discerning clients purchasing these collector's edition Defenders."

The Land Rover Defender Works V8 has a more luxurious interior than its rather rural predecessor
The exterior has changed very little in its two-year break, apart from some minor aluminium upgrades and the addition of those aggressive alloy wheels. The interior sees a little more attention, with the original Defender's rather simple seats ditched for a pair of  more exotic Recarro Sports ones. It also features a luxurious full Windsor leather covering on the dashboard, door panels and headlining. The sound system also sees an upgrade from Land Rover's own Classic infotainment system.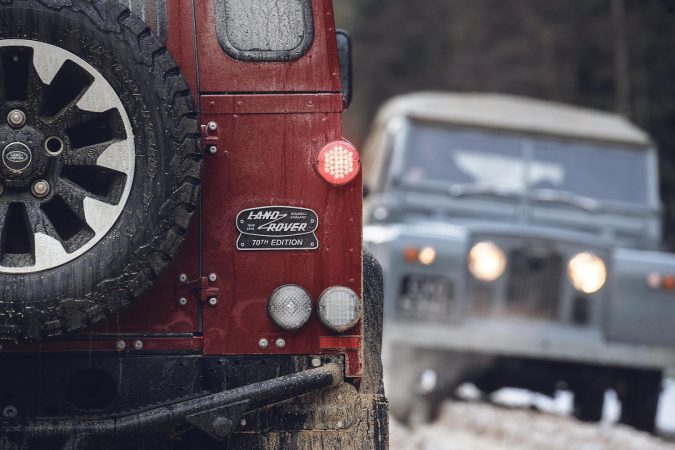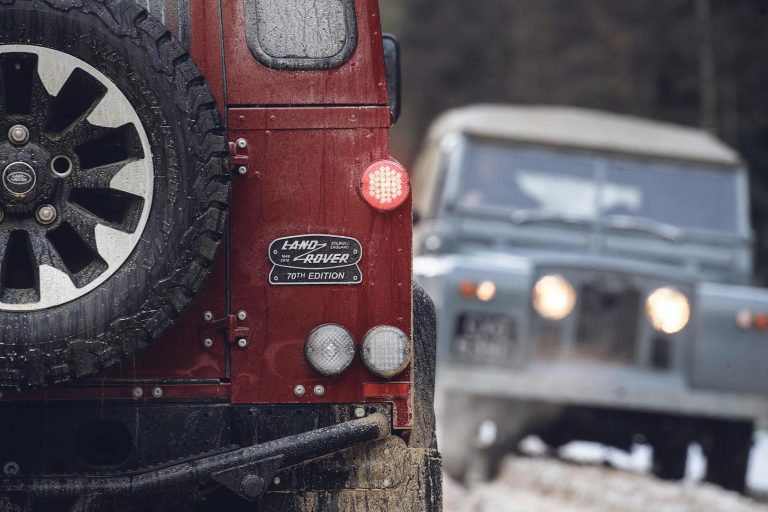 Is £150,000 too much to pay for the end of an era?
Only 150 models of the Defender Works V8 will be built with an extravagant price tag of £150,000. But Land Rover will be making available both the short wheelbase 90 version and the long wheelbase 110 versions of the Defender for potential customers. These will include a number of upgrades inspired by the Land Rover Defender Works V8, such as performance updates for TDCi engined Defenders, as well as fast road suspension and braking kits.
Land Rover Defender Works V8 Gallery
What do you think of the Land Rover Defender Works V8? Please let us know in the comments section.