I spent a week testing the new Ateca FR 2.0-litre TSI. I carried out my normal routine, driving in many different environments and learnt a lot about this car. Here are some of the key take away points from me.
Ateca FR – Modern Day Styling
Car design is always a questionable area to comment on, but I really like the look of the SEAT Ateca FR. As shown here, the car is Samoa Orange. It is no Lamborghini but stands out from the crowd. The styling is consistent with the brand and has a clean, sharp, fresh look. It doesn't conform to the everyday SUV style but it's different and has something about it.
Is It A Mile Muncher?
Getting behind the wheel, I soon learned just how capable this vehicle is. This model is fitted with the 2.0-litre TSI petrol engine, matched to a 7-speed auto gearbox, producing 190 hp and 320 NM of torque. Having this drivetrain means the car goes from 0-60 mph in 8.7 seconds with a top speed of 132 mph. The emissions are 159 g/km of C02 with a respectable 40 mpg.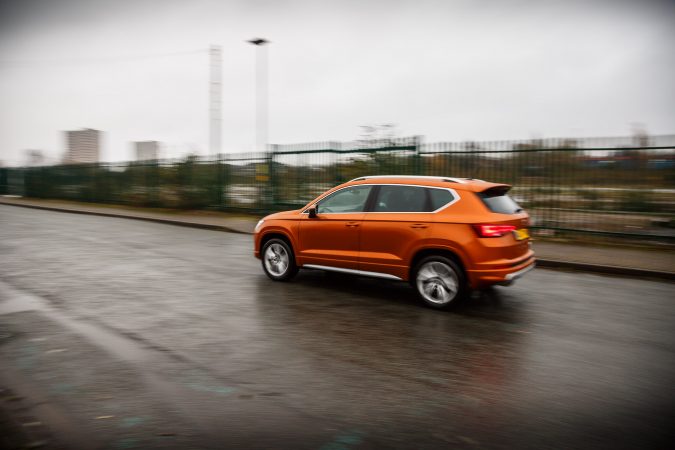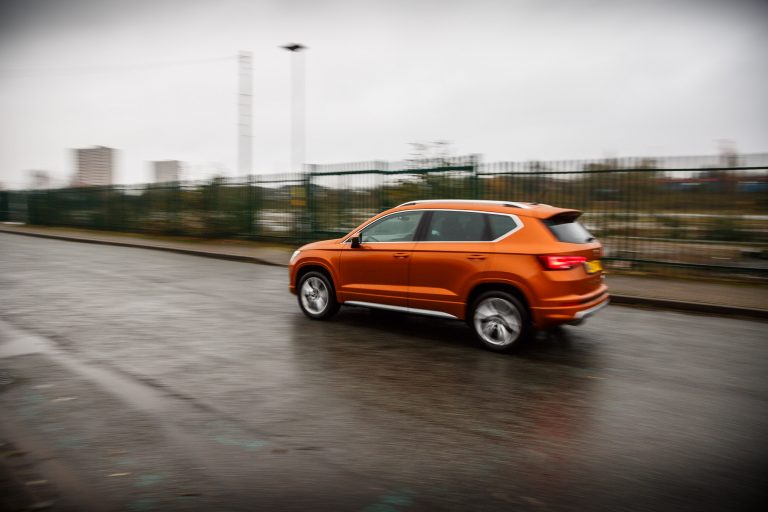 The interior of the car is very spacious and the Ateca can cope with uneven terrain. It will blast over it with its 4×4 drive system whilst smoothing out the road surface with its suspension. Everywhere I went in the Ateca felt like a pleasure.
The car is suited to motorway driving as it includes two specially designed systems. The first is adaptive cruise control which will keep you a safe distance from the car in front. The second is lane assist which maintains the vehicle's central positioning on a marked lane on the motorway. Both these systems working together makes you feel like you are on rails. This greatly reduces risks due to human error or fatigue on a long motorway journey.
SEAT's Interior Is Next Level
Take a look at the picture below. The inside is really impressive for a relatively affordable SUV. It's nice to look at and even nicer to touch. The plush interior includes warm materials which feel like they came from a car a class above the Ateca FR. I particularly liked the seats with the red stitching. They look sporty, but were still practical and envelop your body against the cold.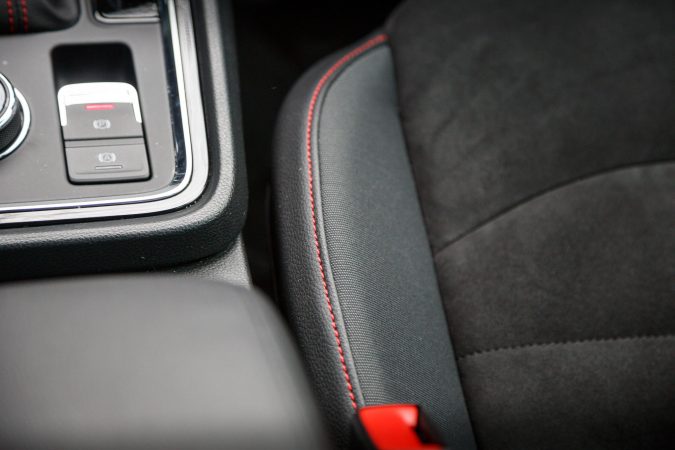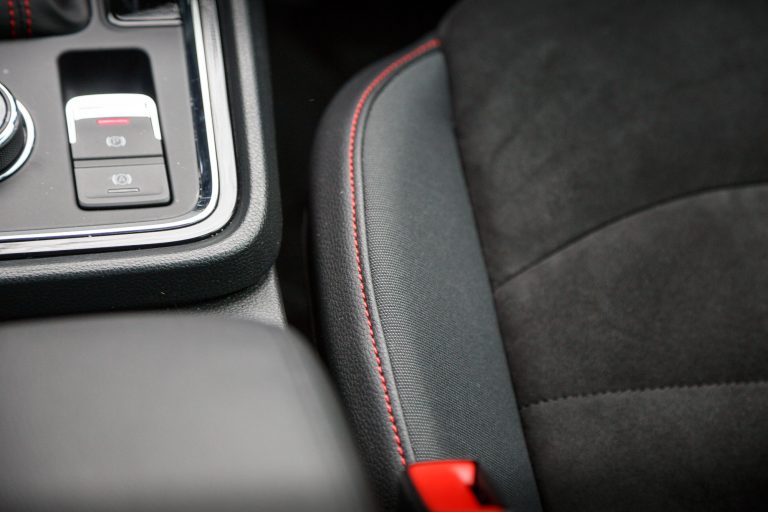 The steering wheel is flat-bottomed, giving a sporting flourish but also offering more legroom. Take a look at the pedals underneath the dashboard and you will notice they are made of aluminium and look straight out of Formula One.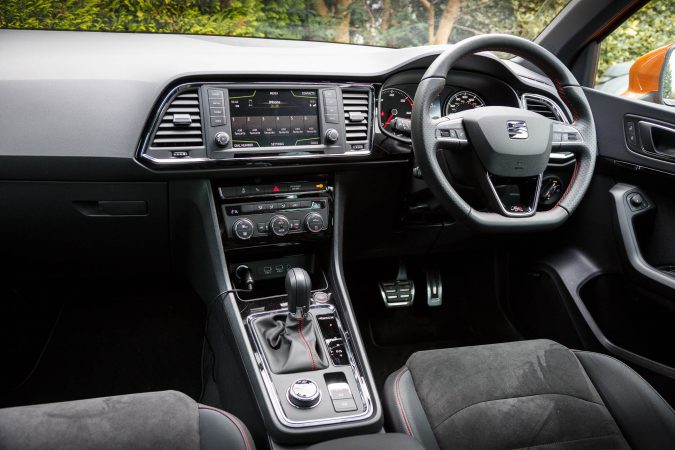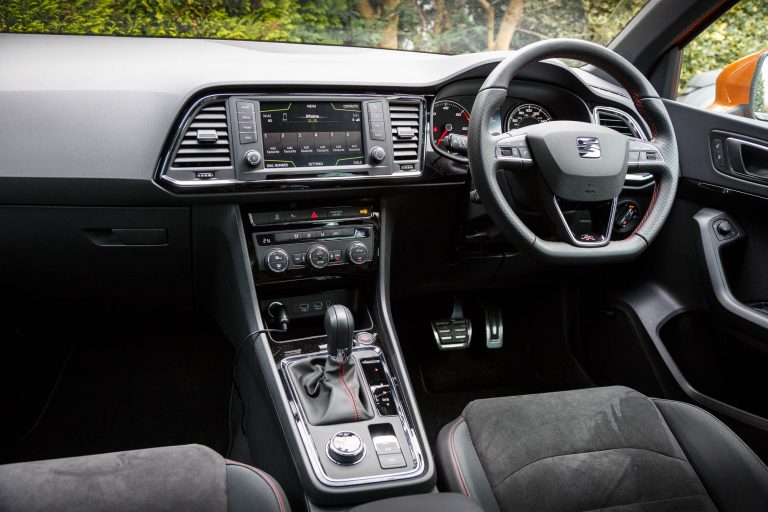 Infotainment – To Entertainment
Upfront you will find the 8-inch touch screen infotainment system. This will cover all your technological needs with its SatNav, DAB radio and Bluetooth. It features an incredibly responsive screen, and just below it there's a proximity sensor allowing gesture control – controlling certain functions in the system just with hand movements. So you don't even have to touch the screen. Alongside that you can connect almost any phone via Apple CarPlay, Android Auto or MirrorLink.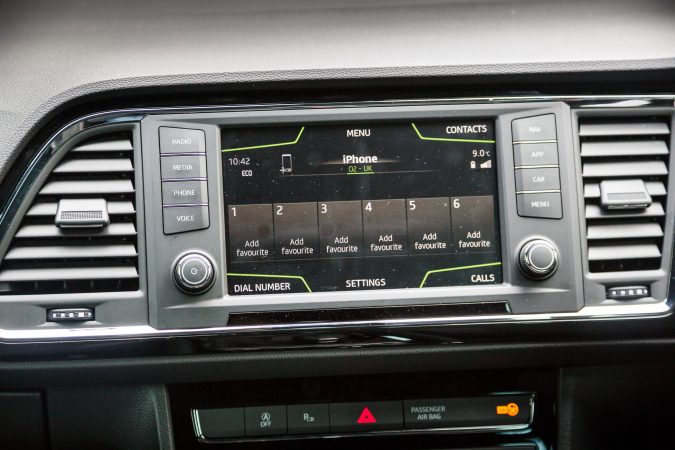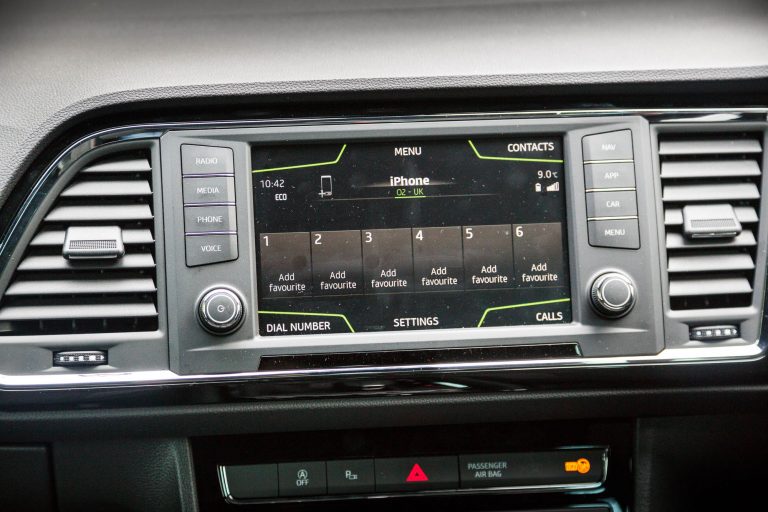 Can It Go Off Road?
Well, that I haven't tested, but I can tell you what I do know. The car is 4 wheel drive and has a clever electronic program for different types of terrain. Looking side-on, you will notice the ride height is fairly high and the approach angles look sufficient. So I think it would be safe to say that the car would be able to take on limited off-roading.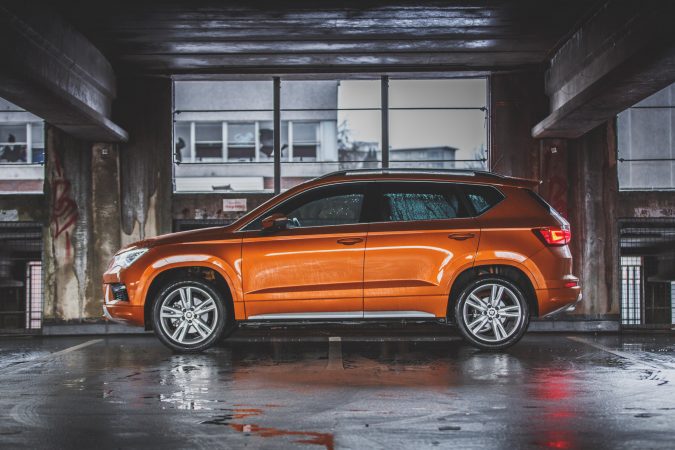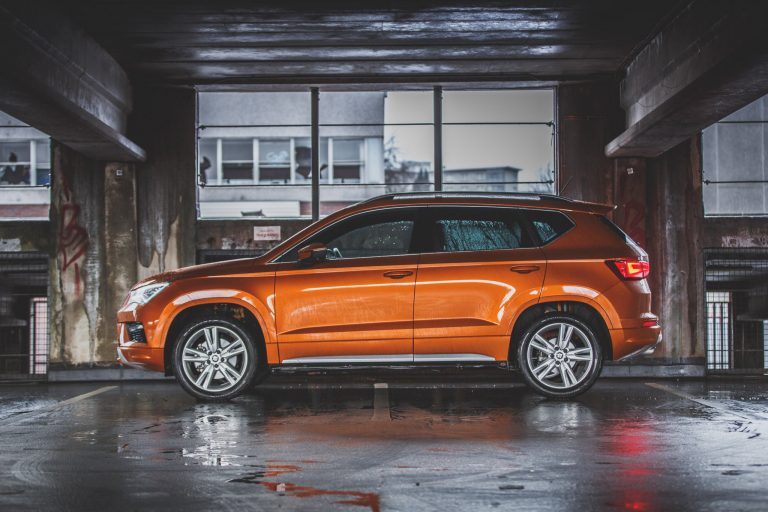 SEAT Ateca FR 2.0 TSI 4Drive Verdict
I think that the Seat Ateca in FR trim will take a lot of people by surprise. It's stylish, practical and good value for money. The model will retail at £29,760. The accessories with this test vehicle brought the price up to £32,820.