For tools and devices that are as straightforward as portable battery boosters and jump-starters, it's rather hard to make leaps-and-bounds innovations in this space, but LOKITHOR's J401 might prove otherwise.
On the surface, it's just another portable jump-starter, but look underneath, and the way everything works together is what really impressed me the most. Take the display, for example, as the first thing you see.
At the top of the LOKITHOR J401, you'll find a really nice, large screen to display your car's battery voltage, the status of the jump-starter, and how much charge is left inside the J401, among plenty of other readouts.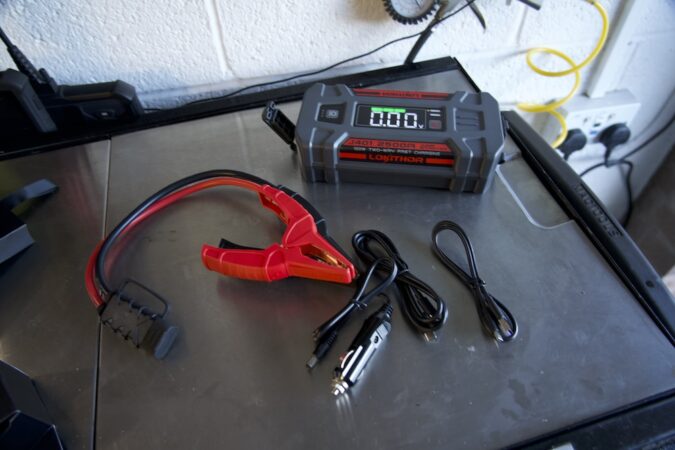 The screen is bright and sharp, and it's certainly one of the best that I've seen out of a portable jump starter like this. Plus, it's really easy to read at a glance. Besides jump-starts, the J401 is also a big battery bank.
So, if you need to charge up your phone, tablet, or laptop in a pinch, it'll do just that, with USB-C and 100W fast charging, to boot! That fast charging even works with cars, boosting the battery in under 3 minutes.
Three Features, All In One Device
Jump-starter, battery bank, and an LED flashlight, too. The LOKITHOR J401's built-in flashlight offers great diffusion and powerful brightness, which I've been using as a makeshift work light to keep in my garage.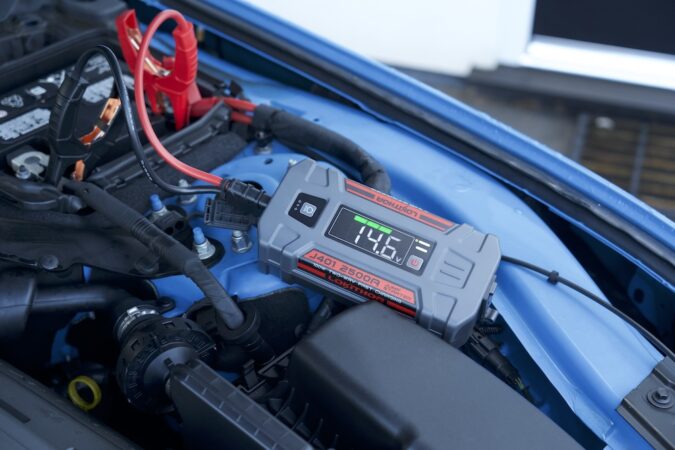 Aside from that, while you're out on the road, it comes with an SOS strobe, and a white or red strobe light, which could be a lifesaver when you need to signal someone. Elsewhere, there's the jump-starter itself.
The clamps, leads, and connectors on the jump starter are excellent, which magnifies how solid the rest of the J401's build quality is. It features IP65 water and dust resistance, as well as drop and fire resistance.
Moreover, it's nice to see that LOKITHOR has included a bunch of active and passive safety systems as well as features, to protect yourself, your car, and the J401. It has, for instance, short-circuit protection.
Additionally, there's over-current protection, reverse connection protection, over-heat protection, over-time protection, spark-proof technology, and protection for when the jump-starter clips fall off your battery.
Suitable For A Diverse Range Of Vehicles
The LOKITHOR J401 has a 20,000mAh battery capacity. This enables it to jump-start a car 60 or so times. In addition, with an impressive 2,500A peak jump-starting current, it's suitable for a vast array of vehicles.
It could jump-start vehicles with up to 8.5L petrol engines and 6.5L diesel engines. That means that you can jump-start lorries, large vans, pickup trucks, SUVs, 4×4 off-roaders, cars, ATVs, motorcycles, and more.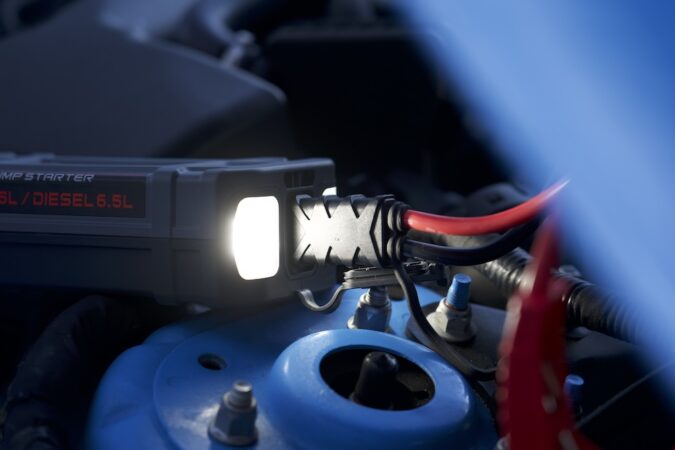 Given that it can also withstand environmental temperatures between -4°F to 140°F, you certainly won't have to worry about needing to jump-start your dying 12V car battery in the middle of winter.
Another noteworthy highlight is the LOKITHOR J401's supremely low 0.21mAh discharge rate. This ensures that it can be whipped out and used anytime you need it to, with a mighty standby time of 24 months.
While I've always thought that all jump-starters are basically the same, LOKITHOR has shown with the J401 that it's possible to cram every feature you'll ever need out of a jump-starter, and add even more to it!