Lotus hasn't had its chance to bloom for much of the 21st-century. Since the Elise made a big splash in the late 90s and early 2000s, some might argue that Lotus is a shell of its former self. They made great sports cars that enthusiasts would rave to no end. Nevertheless, it doesn't shimmer with the radiance and aspirations that Lotus of Colin Chapman had in the past. The new Lotus' Emira might finally bring this around.
In Arabic, Emira means 'commander', 'leader', or 'princess'. All of which are high attributes to name a car with straight out of the gate. And you know what… It shows immense promise that Lotus may be regaining that greatness of which they lost. Geely, whose billions helped to turn Volvo around into a juggernaut, is now throwing its blank cheques at Lotus. The Emira is just barely the beginning.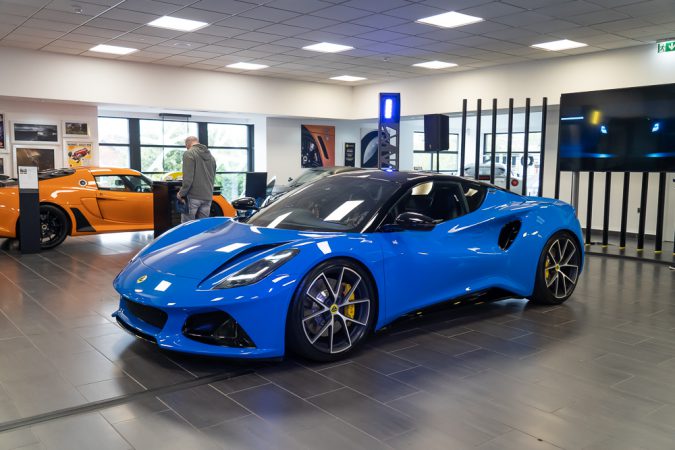 A Lotus For Everyone
Already, it's a wonderful beginning. Okay, perhaps it doesn't have the show-stopping appeal of the all-electric Evija. But wow, isn't this a pretty princess? Although it costs a tiny fraction of the Evija's price tag, the Emira makes quite a statement. It lacks the boy-racer vibes that more recent Lotuses had, substituting it instead with classical elegance. But it doesn't just stop with the good looks.
Compared to Lotus' line-up that we've been familiar with in the past – the Elise, Exige, and Evora – this Emira is a step-up in every way. It blends the daily-usable comfort and friendliness of what the Evora offers. Yet, it should be more than capable of breaking records, as the Elise and Exige did in the past. Additionally, Lotus has made huge strides in its technology and infotainment systems.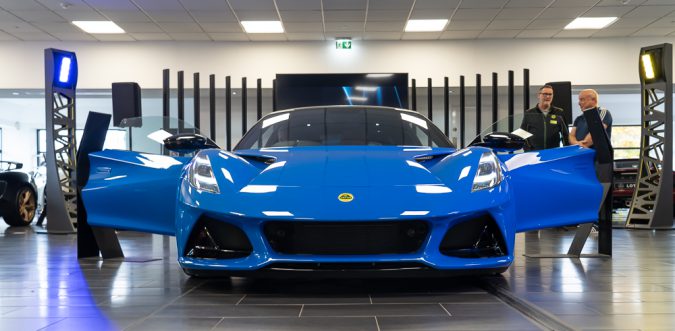 The cabin is suitably refined, which almost seems very un-Lotus-like when sat next to its siblings in the stable. This quantum leap forward in Lotus' ethos when penning and crafting the Emira should make it far more appealing to the masses. You know… Those of us who can't fold ourselves in half to fit inside. Or, those of us who can't drive 20 miles without hurting our spine along the way.
No, in the Emira, you can enjoy the Lotus experience without being a racing driver. You'll be able to connect your phone, or tune into your Spotify playlist. Maybe even enjoy a podcast or two as you sink back into those comfy – albeit still racy – bucket seats. Ah, but don't for a second assume that the Emira has forgone the legacy in sporting dynamics and thrilling drives that Lotus has prided on.
The First, And The Last
The engine sits just behind the driver. It's a Toyota-sourced, but Lotus-tuned – 3.5-litre supercharged V6. Now, it's capable of pumping out more than 400hp. You can mate it with either an oh-so-satisfying six-speed manual or a rapid six-speed automatic.
And the best part is, Lotus is still sticking with good-old hydraulic (but power-assisted) steering. Hallelujah, a farewell to numb steering at last. All of this is attached to a new-age lightweight bonded aluminium chassis. This is an art that Lotus has mastered, even in an era with safety regulations aplenty.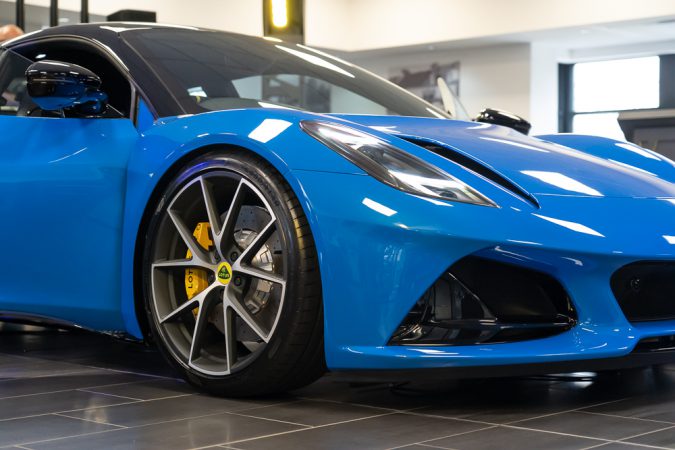 Speaking of, the Emira's many gadgets and techy bits and bobs have one downside – weight. Unlike its predecessors, the Emira weighs a relatively porky 1,400kg. Still, quite light for a sports car, but is a tad on the heavy side for Lotus. That shouldn't matter, though, as you'll no doubt have a blast in what will be the last internal combustion engine production vehicle to roll out of Norfolk.
So, enjoy it while it lasts. The Emira V6 First Edition – the first of many to come, hopefully – will soon arrive at dealers with a sticker price of £75,995. Quite a good deal for best-in-class dynamics, no? If that's a bit too rich for you, then worry not. As the V6 First Editions roll out in the spring, an inline-4 First Edition will soon arrive in the autumn. This being the engine as seen in the A45 AMG.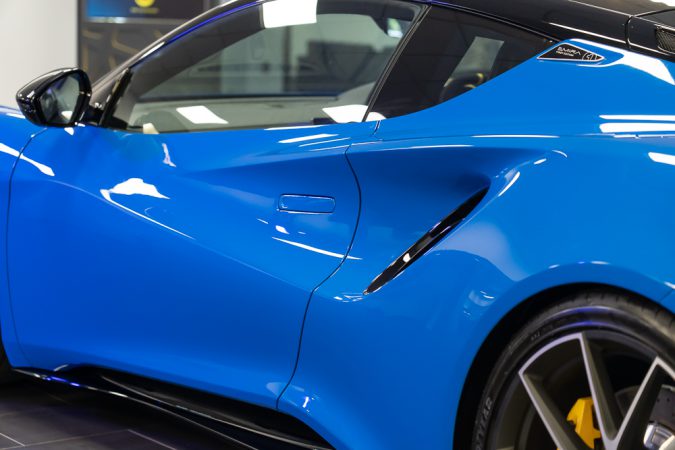 Back On The Track
Even better, an even lower-cost and entry-level Emira will roll around in 2023, with an asking price of £59,995. It could very well make it the best new sports car as far as bang-for-buck is concerned. You'll get the chance to option four distinct packs, with lots optional extras in between. For us, we're rather intrigued with the Drivers Pack, which brings a bit more sportiness out of the Emira.
You can choose between a Tour or Sports suspension. It then narrows things down to whether you'd want Goodyear Eagle F1 Supersport or Michelin Pilot Sport Cup 2 tyres. The world is your oyster. If the idea of a Lotus with massive central infotainment and digital dash doesn't excite you, then a GT4-spec Emira might do the trick. Oh yes, Lotus is going to give the Emira a taste of racing asphalt also.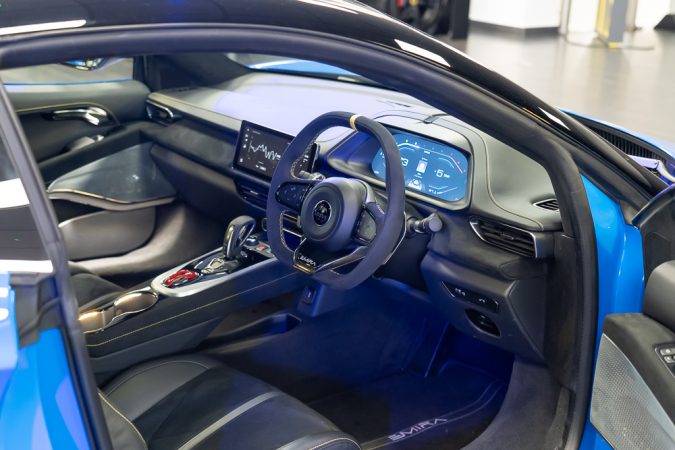 This marks a return in Lotus' more than 70 years worth of innovation in the world of motorsports. Partnered with RML, the Emira GT4 will be sold as a competition-ready successor to the Evora GT4. The latter dominated the world's circuits, winning races left and right. This included the British GT, Dubai 24-hours, Barcelona 24-hours, European GT, Sepang 12-hours, and Pirelli World Challenge.
This homologated racer will have a composite bodywork to be exceedingly featherweight. Matched with finely-tuned aerodynamics that Lotus had pioneered decades ago in Formula 1, and a revised engine, we can expect the Emira GT4 to win just as many, if not more, trophies. This should sit quite neatly in Lotus' trophy room, along with honours earned in F1, the Indianapolis 500, and elsewhere.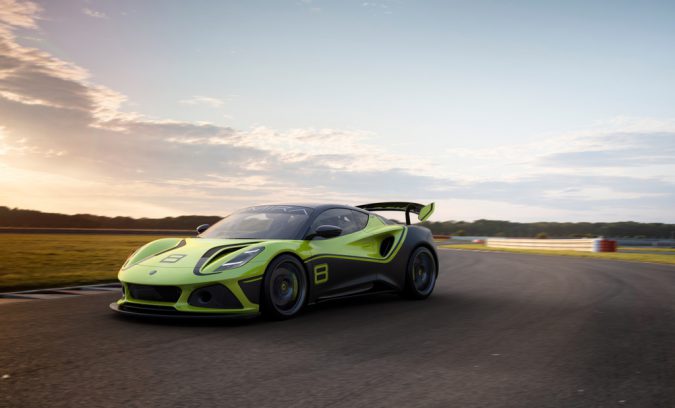 At The Forefront Of Technology
Let us now turn our focus towards Wuhan, China, where Lotus' new global HQ will be based at. Combined with its talents at Hethel and Norwich, Lotus will be fighting on two fronts.
For once, it has the firepower to get there. Ahead of its 80th birthday come 2028, Lotus has planned to branch into intelligent mobility, electrification, and so much more. Now, they're producing about 1,500 cars a year. With a new 1-million square-meter production plant ready, they could ramp this up to 150,000 cars a year. This includes a virtual test track and autonomous driving simulation.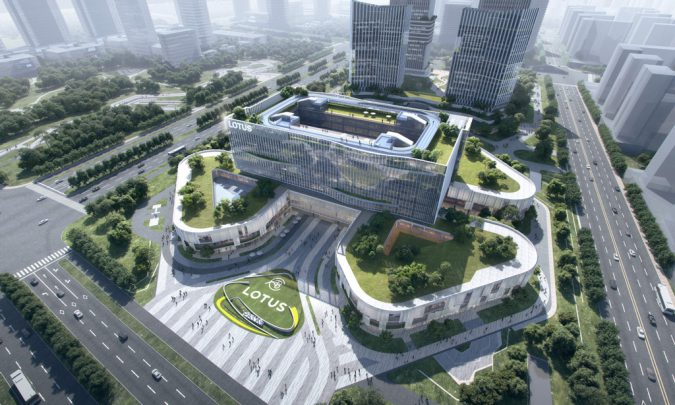 Their Vision80 transformation will also include ground-breaking technologies such as "track-level" driving aids and safety systems. Lotus isn't just making the driving experience more fun, but you can enjoy this safely, too. The cream of the crop of this tech tour-de-force is no doubt Lotus' plans for its line-up beyond the Emira. As exciting as that was, we could see plenty more yet.
Four 'lifestyle' cars are planned to be announced from 2022 to 2026, all of which are electric. The first will be the crossover in 2022. It's then followed by the four-door coupe in 2023. Next up, the SUV will drop by in 2025. Last but not least, it all comes down to the Emira's successor, the all-electric sports car, built in partnership with Renault's Alpine.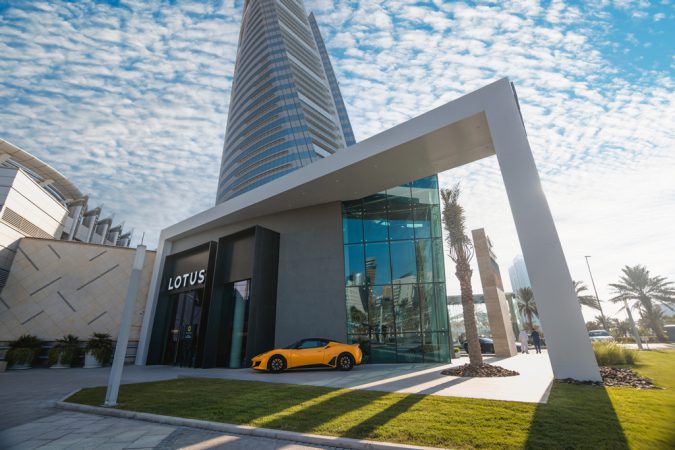 A Bold Future Ahead
These new lifestyle vehicles will no doubt be divisive to purists who think of Lotuses as go-karts with air-conditioning. But for the rest of us, it's a turning point in Lotus' history. They'll all be built atop a new EV-specific architecture. That's one of four other unique architectures, amazingly, that Lotus announced. The 'Premium' architecture will accommodate C+ to E class vehicles.
It can span a wheelbase of 2,889mm to 3,100mm, with upwards of 92kWh to 120kWh batteries in tow. Additionally, it could also support highly advanced 800-volt high-speed charging systems. You might soon be lucky enough to get your hands on one of these at Lotus' new retail spaces. As striking as a car dealership can be, those of you in Bahrain can check it out in person at the Moda Mall.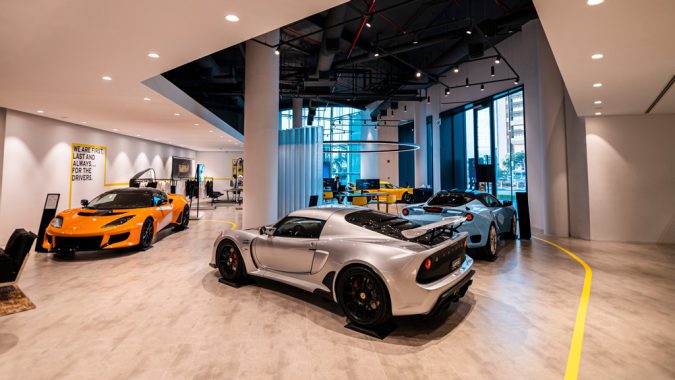 But let's say you're reading this and aren't into cars all too much. Well, good news, because Lotus can make great bicycles too, apparently. Its consulting arm, Lotus Engineering, made themselves another winner the other day, with the Hope/Lotus track bike. This is the same bike that carried the Great Britain Cycling Team to bring home scores of medals at the recent Tokyo Olympics.
It feels as though one could speak for hours on what Lotus has in store for the next half a decade, let alone 10 to 20 years. Of course, Lotus has made gargantuan plans like these before, but it feels different this time around. These aren't just empty promises. Only time will tell, but I think it's fair to say that the enthusiasm around the Lotus of today and tomorrow is nothing short of astounding.