This is the Lotus Exige Sport 410, a special anniversary edition of the Exige to celebrate 20 years of an icon. Designed to tackle track days or your favourite B-road, this is going to be one incredible ride. Because as we all know, when it comes to performance, chassis control, lightweight vehicles and finesse handling, Lotus are at the top of their game.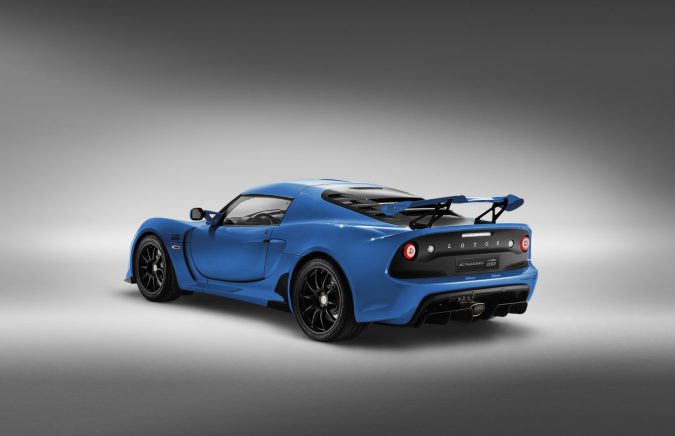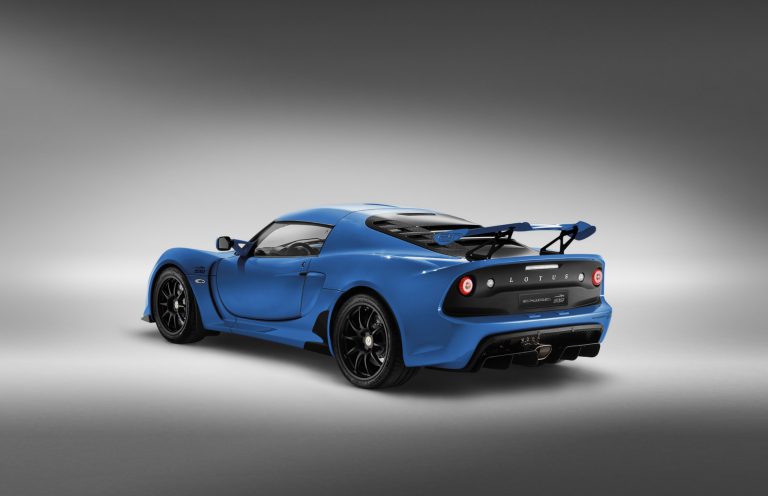 Lotus Exige Sport 410 Performance
First off, the adrenalin-inducing bits. A supercharged 3.5-litre V6 sends 410bhp through a six-speed manual gearbox to the rear wheels, which is good to see 0-62mph in 3.4 seconds and even good enough to see you hit 180mph. Serious performance levels indeed. However, as we know with Lotus, the chassis and handling is the star.
What was always set out as a car 'for the drivers', age has not slowed her down. Designed, engineered and hand-built in Hethel, Norfolk, this raw and agile machine comes equipped as standard with Nitron three-way adjustable dampers, which have variable bump and re-bound settings so the driver can personalise their preferred style of driving, whether tackling the corners on you favourite B-road or nailing the apex of a chicane at your favourite race track. To aid strength and weight-saving, the front splitter, front access panel and rear tailgate are made from carbon fibre.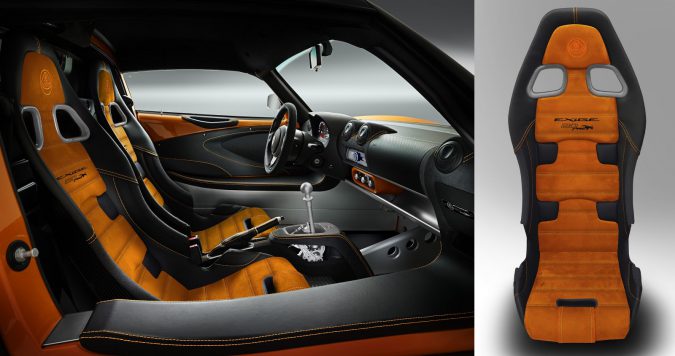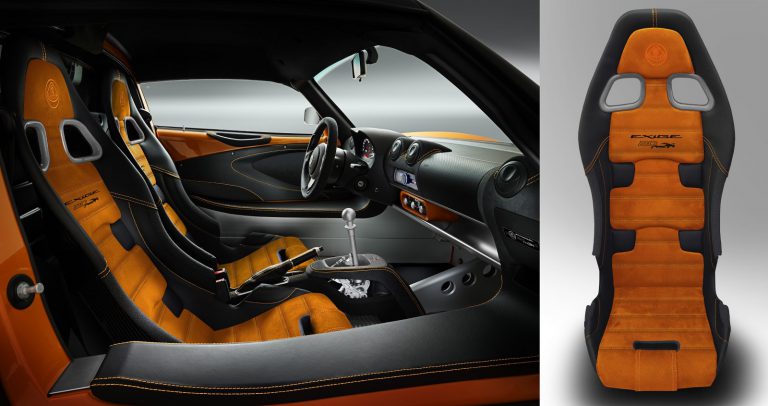 Anniversary Equipment
The standard Exige comes with a wealth of optional extras, but these can be found as standard on the Anniversary Special Edition, and these include DAB digital radio with Bluetooth, ultra-lightweight forged alloy wheels, an Alcantara steering wheel and cruise control. If that's not enough, you can also spec a titanium lightweight exhaust, carbon fibre sill trim and a lightweight lithium-ion battery. Notice how many options say lightweight? Lotus will not compromise when it comes to weight.
Colour schemes take a nod to the Exige Series 1, and the bespoke colour options of Chrome Orange, Laser Blue, Calypso Red, Motorsport Black and Artic Silver are supplemented by Saffron Yellow, reminiscent of the original Norfolk Mustard Yellow.
A unique '20' logo is featured n the rear wing end-plates, and a '20th Anniversary' black silhouette logo feature a profile image of the Series 1, this is visible on the front wings and rear bumper, and can also be found embroidered on the seat backs and embossed on the build plaque found on the dashboard.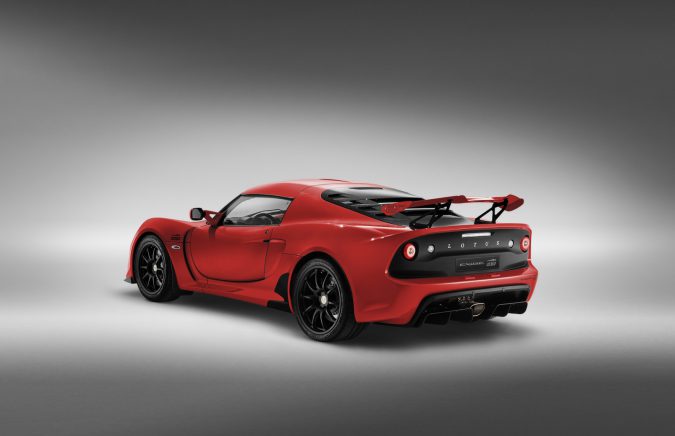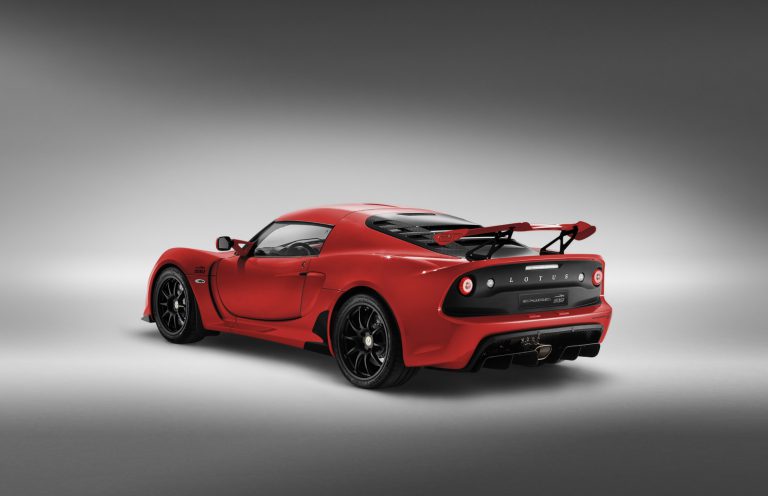 Lotus Exige Anniversary Special Edition Round-up
Great engineering and performance comes at a cost, and at £79,900, yes, it is expensive, and this does include the £5,412 worth of optional extras as standard. But consider the fact that on a road or racetrack, you are driving, quite possibly, one of the greatest and purest machines ever made. The braver you are, the more the magic shines through. The Exige Sport 410 is a celebration of Lotus have accomplished in 20 years, but look at what Lotus are doing next…