Not too long ago, many were quick to relegate Lotus to the trash bin of ancient, boutique sports car makers awaiting a slow death. With an ageing line-up and rapidly being outgunned by its rivals, what else is Lotus supposed to do? Well, in a few short years, they swung back hard. First with the Evija, a ground-breaking all-electric hypercar. Then, there came the Emira, its last ever ICE sports car.
In addition, Lotus has recently made waves with their comeback plan. These included working with French brand, Alpine on a future crop of EV sports cars. Moreover, Lotus also planned to unveil more family-friendly vehicles, which nonetheless carries the sporting credentials of the Lotus name. Alas, the mention of an SUV or crossover is unavoidable these days. But first, old things must die.
A Revival, Years In The Making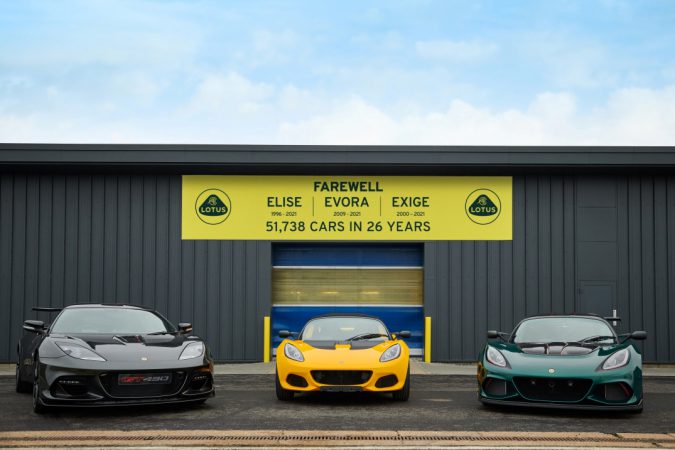 Spanning over 26 years of production, the end of 2021 sees Lotus waving a hearty farewell to the Elise, Exige, and Evora. Axing production of these three venerable marques will make way for the upcoming Emira, which is set to arrive in early 2022. In all, nearly 52,000 of the Elise, Exige, and Evora were built. In other words, they account for nearly half of every Lotus in the last 73 years.
On top of that, another 9,715 cars built on Lotus' assembly lines were made for General Motors and Tesla, for their own sporty models. While these partnerships helped to shore up Lotus' bank account, I'd argue that the Elise is the reason why Lotus of today exists at all. This pioneering legacy will now be carried over to its successor, the Emira, which will (hopefully) bring Lotus back to the top.