A big part of the allure of a car is the way it looks and oftentimes, it can be challenging to capture that on camera. This is especially true for modern cars where subtlety is often the driving force behind the design philosophy. The differences between what you can actually see and what is captured in a photo or a video can be stark and usually, the key is to get that perfect setup for your camera and that is where a good tripod head comes in.
It has to be highly manoeuvrable to be able to move exactly as you want it to while being stable and secure so that you can use even the most expensive camera without any fear or palpitations. The Manfrotto Befree 3-Way Live tripod head promises to do all of that and much more and here is a closer look at this innovative tripod head. We tested it on a few car shoots for both photo and video work.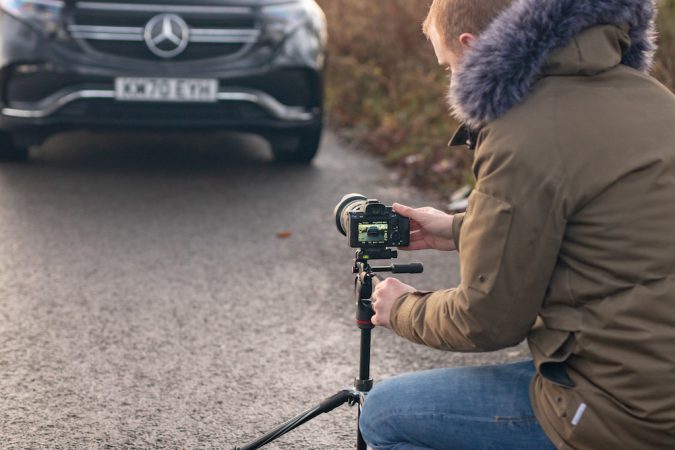 Movement Along 3 Independent Axes
As alluded to earlier, getting the angle right can make a big difference in the quality of your photos and videos. It is what ultimately decides whether your photos look bland and mundane or if they look stunning and awe-inspiring. Getting that perfect view is all about manoeuvrability and the Manfrotto Befree 3-Way Live tripod head offers that freedom. This is a result of its ability to move independently along all three axes.
Setting the camera just right does not feel like a struggle and the system it uses to accomplish this is both elegant and intuitive and it won't take long to get the hang of it. This also means that you can get some really dynamic panoramic shots and video footage as the movement is really smooth, for what is a super portable and lightweight video head.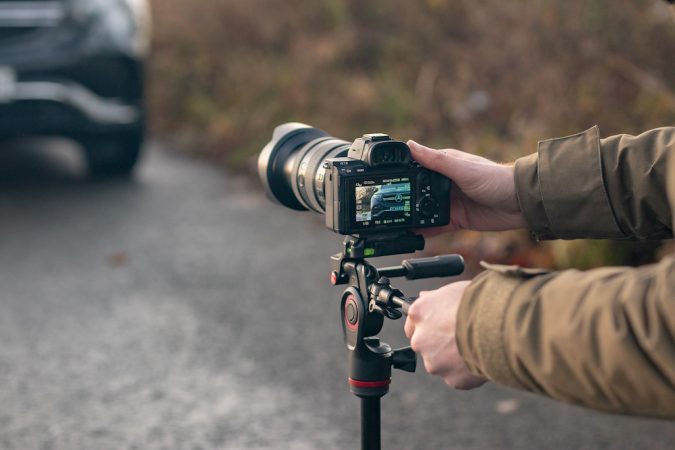 Getting creative with this head is no problem at all and at no point did I feel like I was being restricted by the movement on offer. This is a really cool thing considering how compact and lightweight this head is. I could get really high-quality pan and tilt motions with ease for video work which really enhanced the useability of this head and it can accomplish tasks that would normally require a more bulky, and expensive video head.
Fluid Drag System For Precise Control
All the manoeuvrability in the world would be for nought if there was no exactness to it. Thankfully, there is none of that here. Normally, control and precision would come at the price of mobility. Systems that are precise can be a handful when it comes to making fine adjustments. This head, however, employs a clever Fluid Drag System that offers the right compromise between precision and really smooth and almost effortless movement. Both pan and tilt drag is accomplished with the help of fluid cartridges that precisely translate your inputs into controlled and steady drag that feels measured and easy at the same time. The rubberised grip on the handle further helps matters in this regard. Using this with my Sony A7iii with a 24-105mm lens felt like the perfect weight for the head, but I am sure it would take bigger and heavier cameras also.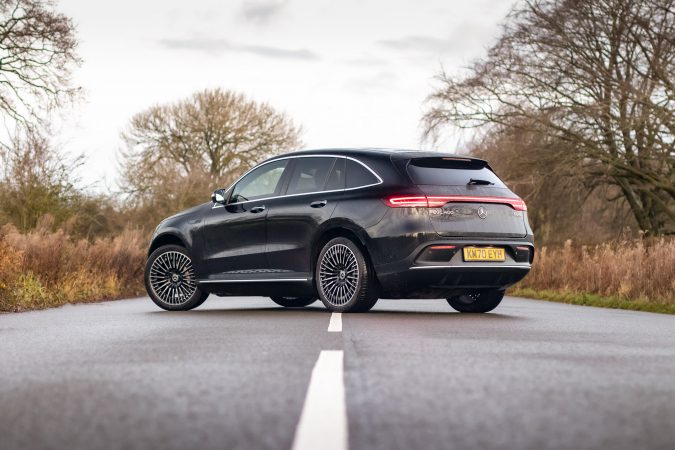 The three bubble levels add another dimension of precision and allow you to set up your camera in different locations to create a montage of seamless footage. It also helps you frame your photos perfectly and get the right perspective which is very important when it comes to photographing or filming a car. All of these features combine to give a really unencumbered approach to using your camera. In no time, the entire setup will feel like an extension of your body and you will find that all you need to do is think and that is immediately and almost unconsciously translated into precise control of the camera.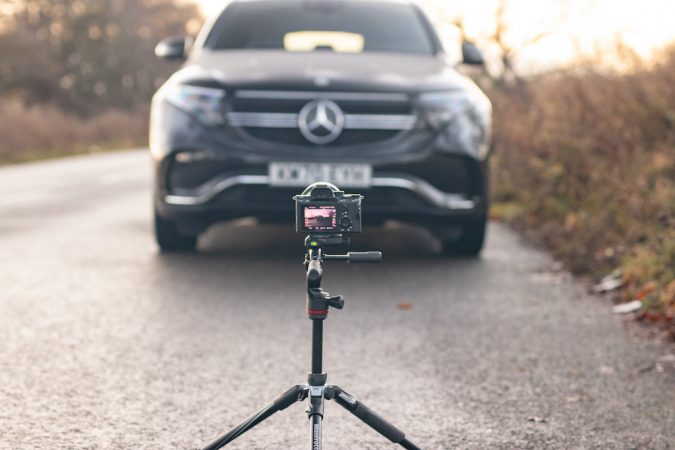 Compact But Sturdy
This tripod head is meant mainly for use on the go and as such its dimensions really matter. Cameras and their accessories can often take up a lot of space and that usually leaves very little room for tripod heads. As such every millimetre saved can go a long way in making your entire camera setup as compact as possible. It also makes life a lot easier when you have to keep changing locations while on the move to get a wide array of images or video footage which is usually the case when the subject is a car.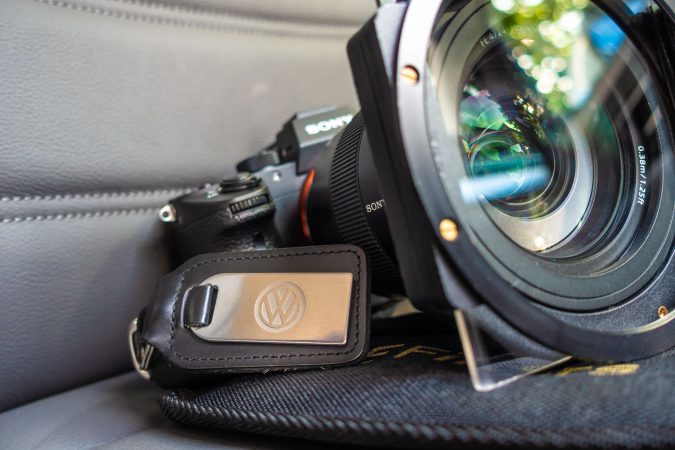 The Befree 3-Way Live tripod head, that we are using here on the Manfrotto Befree Advanced tripod  has quite a few neat tricks to help you accomplish just that. It weighs in at just 0.72 kg which strikes the perfect balance between being reassuring without feeling heavy. Its physical dimensions are also quite compact even though it can accommodate a maximum payload weight of 6kg which is quite substantial and good enough for a fully-fledged full frame camera with an elaborate lens.
In fact, build quality as a whole is very good and it should be able to take a few tumbles and not be too perturbed. This also goes a long way in providing you with that reassuring feeling when you are panning and tilting and that translates into confidence which does make a huge difference to the end result.
Versatile
Another avenue where this tripod head has not let its compactness affect its capabilities is with regards to versatility. Even though it has a very condensed form factor, it is cleverly designed to accommodate everything from a GoPro to a fully-fledged DSLR camera with attachments. The foldable handle does a really good job of keeping things really compact while still offering you the flexibility of controlling your camera's motion with confidence. The only downside I could find was the use of a thumb screw for locking the camera base plate which does making things a little slower. On the plus side though, it does make everything a bit more secure.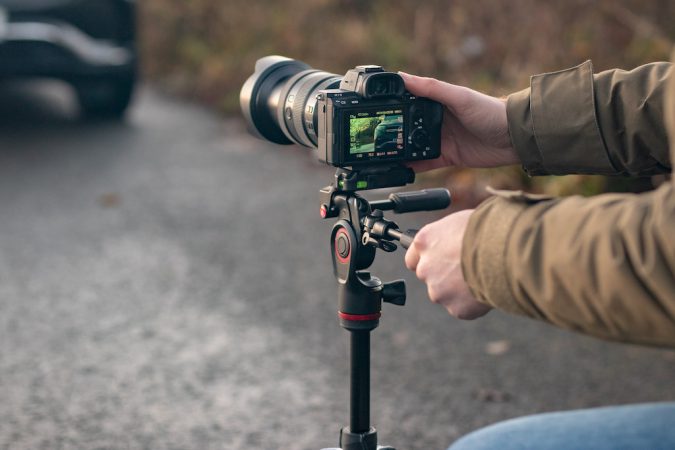 Verdict
If you are in the market for a reliable and compact tripod head that won't restrict your creativity as a hybrid shooter while offering loads of options then the Manfrotto Befree 3-Way Live tripod head is definitely worth looking into. It is priced quite competitively and considering all the different applications you can get out of, it offers a lot of bang for the buck.

Specification
Manfrotto Befree 3-Way Live Tripod Head Full Specs

Weight: 0.72 kg
Safety Payload Weight: 6 kg
Working Height: 15.5 cm
Head Type: 3 Way Head
Independent Tilt Lock: Yes
Panoramic Rotation: 360°
Front Tilt: +90°/-45°
Quick Release: Yes
Working Temperature Range: -30 °C to 70 °C
Top Attachment: 1/4″ screw
Base Type: 44 mm
Base Diameter: 44 mm
Plate Type: 200PL PRO
Material: Aluminium