In a first-of-its-kind initiative, Italian luxury auto giant, Maserati, has unveiled Tridente, an exclusive membership program. This pioneering venture aims to connect avid car enthusiasts, multi-garage owners, and the brand's global clientele through a medley of unique experiences, early access to new products, and curated editorial content, all while celebrating the rich heritage of Maserati's modern Italian luxury.
Features of the Tridente Membership Program
The Tridente membership program encapsulates five fundamental pillars: editorial storytelling, exclusive Maserati content, curated driving experiences, cultural encounters, and access to international events. Tridente offers its members a seamless blend of luxury and technology via its app. Access to this exclusive club doesn't require owning a Maserati; instead, the only criteria is a shared passion for the brand's Italian charm and engineering prowess.
The program offers three distinct membership tiers catering to various levels of brand loyalty. The Blu tier is open to all car enthusiasts and fans of the brand. The Platinum tier is designed for Maserati owners, including those with the GranTurismo, MC20 or MC20 Cielo spyder models in their garages. The Diamond tier is the pinnacle of exclusivity, reserved only for owners of the ultra-limited super sports car Project24 or collectors of the high-performance single-seater GT2 car.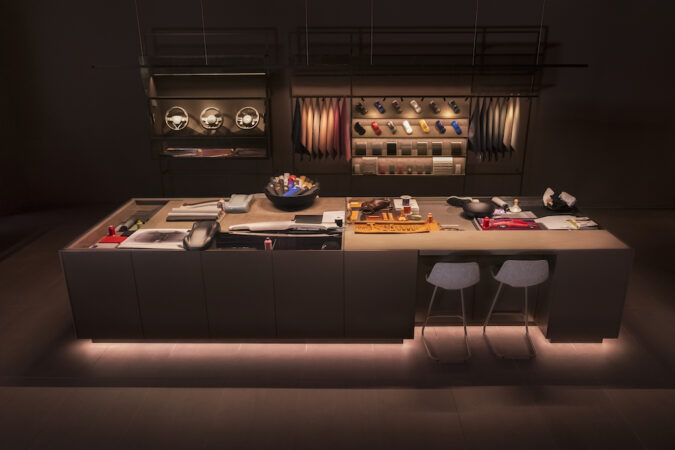 Exclusive Perks for Members
Each tier comes with its own exclusive perks. Blu members gain access to special editorial content and product previews via the Tridente app. Platinum members get an elevated Maserati experience, including private tours of the Modena factory, personalised accessories, local cultural experiences, travelogues curated for the world's most scenic routes, and early access to limited edition car collections. The Diamond membership tier provides a select few the chance to design their dream car with Head of Design Klaus Busse, travel in a classic Maserati, and exclusive invites to global sporting and racing events.
Davide Grasso, Maserati CEO on Tridente
Davide Grasso, CEO of Maserati, underlined that luxury is about more than the quality of their cars, it's about the experiences. Grasso went on to explain, "The Tridente membership program is a movement in which we want to create unbreakable bonds between Maserati, our passionate fans, and our loyal clients by creating bespoke experiences centred around them, exclusively available through our Maserati Tridente app."
Expansion of the Tridente Program
Currently, the Maserati Tridente app is available for download via the App Store and Google Play Store in a variety of markets, including Italy, the UK, Germany, France, the U.A.E., USA, Japan, and South Korea, among others. Following a successful debut in Italy and China, the Tridente membership program is set to make its North American debut in late 2023 and extend to the rest of Europe and Asia by 2024. This new program reiterates Maserati's commitment to its UK audience and will certainly augment the already rich Maserati experience for British fans and car enthusiasts.