Mercedes models seem to be multiplying like rabbits these days, and with the German giants getting some psychopathic sales numbers every single month, why would they hesitate to expand their range. A brand new CLA 35 AMG 4MATIC has recently been announced, with Shooting Brake models being some of the most attractive cars on the market it's an intriguing decision from Mercedes.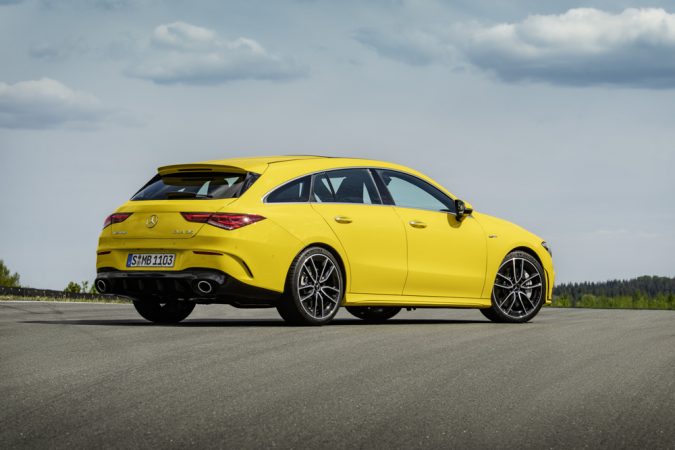 CLA 35 AMG 4MATIC – Exterior
The new CLA is a show stopper with its elongated bonnet including power domes, broadly sculpted wheel arches, slim waistline, compact greenhouse and width-accentuated tail end. The CLA has also been gifted with some of the distinct features of the '35' models.
There are also two exterior design packages to choose from. The AMG Night Package being the first, this will paint certain areas black such as the front splitter or the inserts in the side sill panels. Also added will be black-chromed tailpipe trims and finally the alloys will be painted a high-gloss black. The second option available is the AMG style package. This incorporates the AMG Night Package while also adding a new AMG Aerodynamics Package.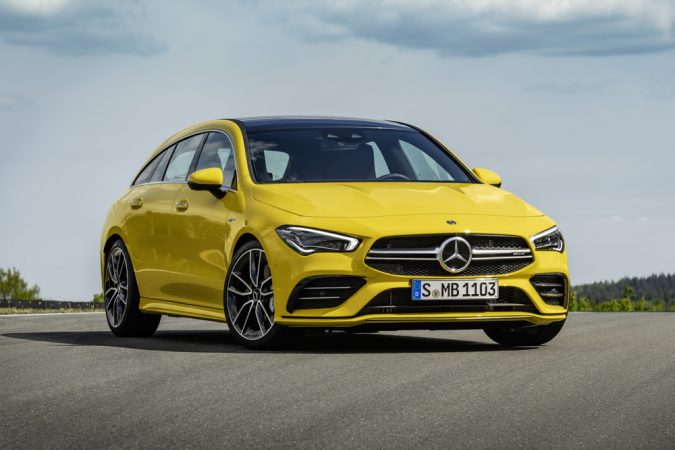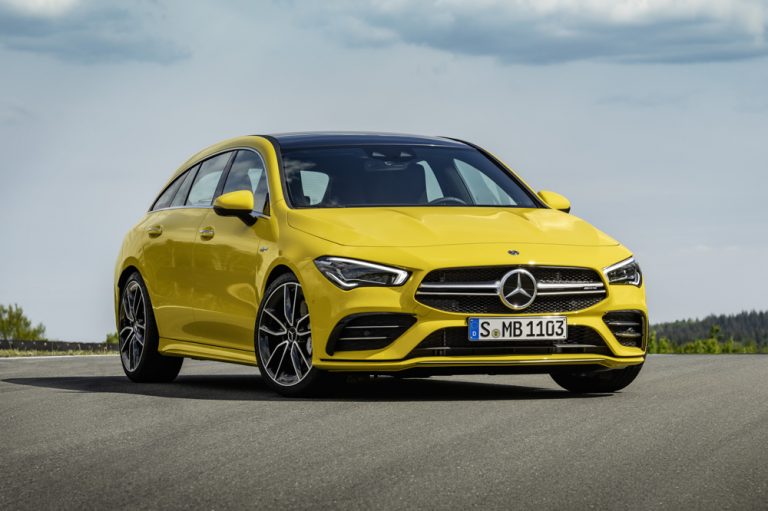 The Expected Quality Interior
As with all modern Mercs, the interior is a special place to be. Sporty and fresh, an aura of quality will surround the driver. Some heavily popular features, controls and buttons will return from previous models. The AMG-specific centre console will once again be painted in a high-gloss black, coming with some extra buttons to control the 3-stage ESP, manual transmission mode and the optional AMG Ride Control adaptive dampening system.
The interior will also feature brushed stainless-steel sport pedals, AMG floor mats and AMG stainless steel door sills. Mercedes have decided they really want you to know its a powerful AMG spec, so you'll find it tough to miss the hundreds of little badges and lettering dotted around.
Don't Judge A Book By It's Cover
The car will utilise a four-cylinder 2.0-litre engine, propelling the CLA from standing still to 62mph in just 4.9 seconds, working in alliance with the 7-speed-dual-clutch transmission a top speed of 155mph can be reached if you're brave enough.
You can't get to high speed without the accompanying power; this car has a shed load. Boasting a 400Nm max torque figure and 306bhp, I have no doubt the noise will be something to behold. The new CLA will use AMG's Performance 4MATIC variable all-wheel drive system, attempting to allow the best possible traction along with healthy doses of fun.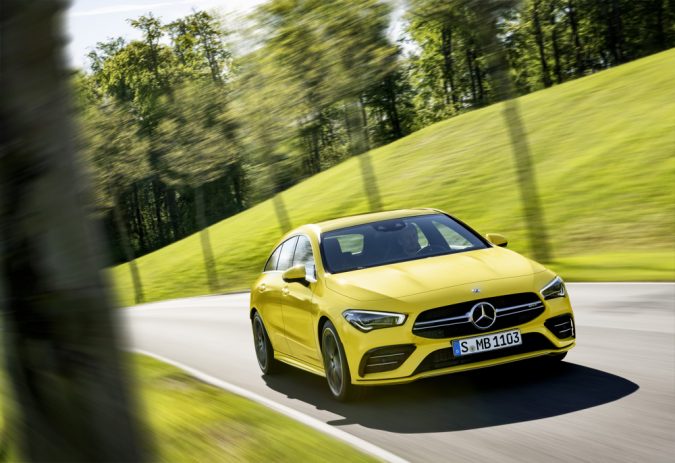 Five driving modes will be available to use, those are 'Slippery', 'Comfort', 'Sport', 'Sport +' and 'Individual'. Now, although either of the Sport modes would be the most amusing to use when traversing the neighbourhood, that wouldn't be wise. 'Sport +' will open the paddock gates to all 306 horses, also double-declutching during downshifts. Selecting 'Comfort' mode will allow for the most fuel efficient and…. well…. comfortable drive.
If you thought 'Slippery' sounds fun, it's quite the opposite. This mode is meant for Icey roads or other slippery surfaces. The engine will produce less power with flat torque curves, smooth gear changes and earlier upshifting to keep the car on the road. Finally, the 'Individual' mode is a sort of 'Build A Bear' for the car, this will allow the driver to select and save parameters to allow a more personal drive.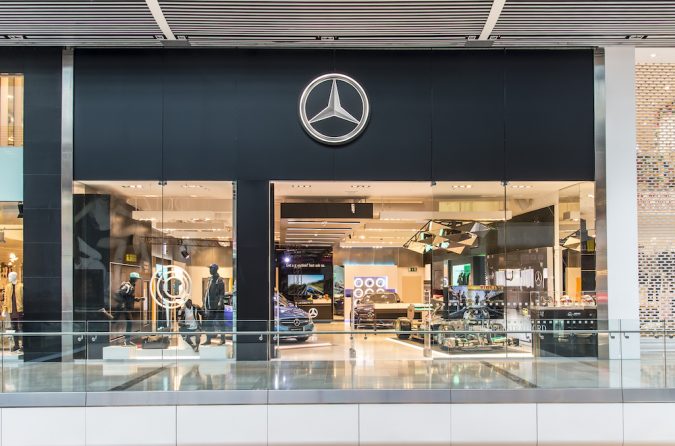 It could well be the best. Judging by power statistics, it won't be as much of a tail happy powerhouse as other models in the Mercedes range. However, from first impressions, it seems Mercedes have created another practical, tech-savvy and elegant edition to the CLA range.