Morgan occupies a distinct place in the automotive industry, as the maker of brand new, but also old cars. I feel like not a single Morgan has ever aged past the 1950s or so. Yet, that doesn't that they've been relegated to merely filling up Cruella de Vil's garage. Every once in a while, they'd let their hair loose, and create something like the Plus 8 GTR. In other words, their most powerful car to date.
Sure, it has a very familiar V8, but with ample fiddling about to crank out as much boost as possible. That includes reworking the engine tune to provide snappier throttle response and increased output. The result? That's 375bhp worth of Old England. On top of that, the Plus 8 GTR's bonded aluminium chassis has gone through a bit of a diet, too. Uncharacteristically for a Morgan, you get carbon fibre.
New-School Power, Yesteryear Looks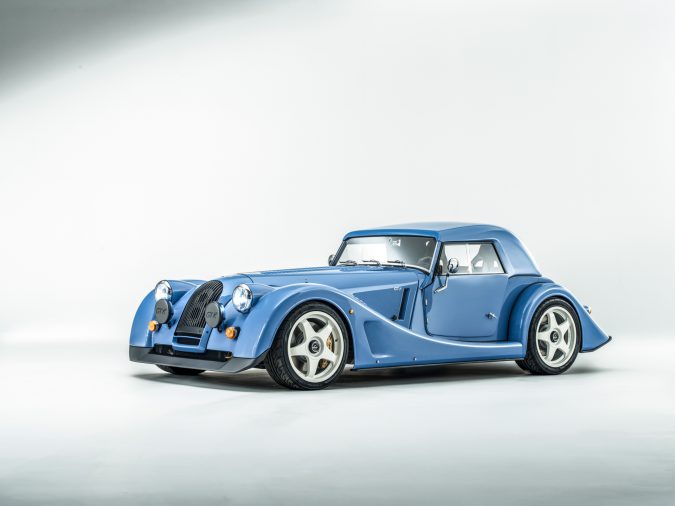 Other racy touches include centre-lock wheels, which is inspired by the real Morgan Plus 8 race cars of the 90s. The arches have been flared and widened, as you'll immediately begin to notice the extra aero fitment. All of which, mind you, is crafted the industrial revolution way, by hand. Unlike most other Morgans, the Plus 8 GTR has a hardtop. The interior sports bountiful changes, as well.
There are bespoke GTR-spec dials, and you could option carbon-backed buckets seats. Included with it is a racing harness, just in case. The "Yas Marina Blue" paint is another neat touch, paying homage to Morgan's involvement in GT racing back in the 90s. The first of just 9 Plus 8 GTRs have now begun production, and you can expect the first ones to roll out in early 2022.