If you're looking for a reliable and comprehensive car diagnostic tool, the MUCAR CDE900 PRO OBD2 Scanner Diagnostic Scan Tool is an excellent contender. Our team at Motor Verso tested this gadget on a Euro spec Ford Mustang, and we were more than impressed. We'd like to take you through our findings to help you make an informed decision.
Superior Design and Hardware
From the moment we unpacked the MUCAR CDE900 PRO, it was evident that the scanner has a fantastic design. It sports a patented design and boasts a 5-inch touchscreen combined with a clearly arranged keypad. This user-friendly interface makes the scanner extremely easy to navigate even for beginners. Also, its superior hardware – including a powerful quad-core processor and substantial storage space of 32GB (expandable up to 256GB) – ensures that the device operates smoothly and rapidly.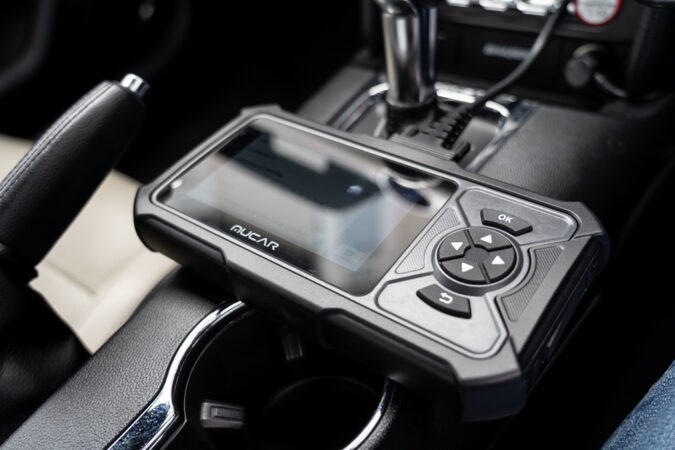 Multifunctional and Expandable Capabilities
What sets the CDE900 PRO apart is its ability to serve as a complete OBDII scanner with additional add-on software packages. Our team was able to read codes, check the I/M readiness, and access live data, among many other OBDII functions. Besides, we were able to customize the scanner with additional software for four/full system diagnostics, 28 maintenance services, and active tests.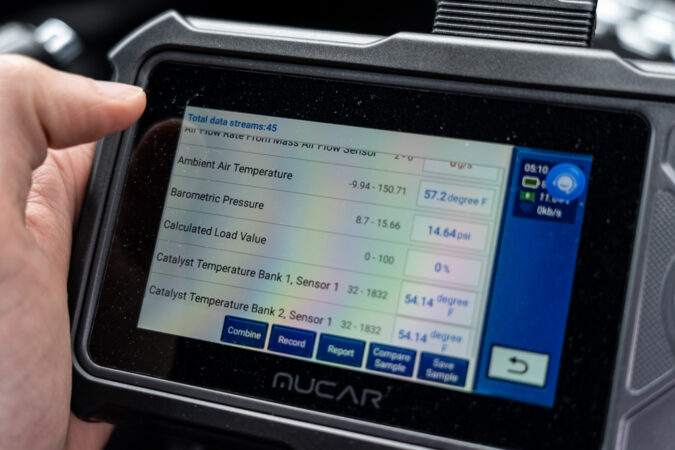 Adaptable to Your Needs
We particularly appreciated the ability to tailor the tool according to our requirements. MUCAR allows you to select and pay only for the additional functions you need, offering you a more cost-effective solution than other fixed-function scanners.
Below is the interface to purchasing the expanded modules.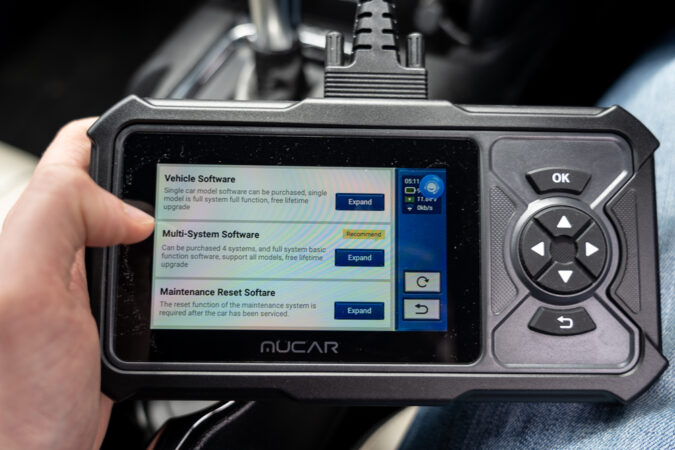 Comprehensive Vehicle Compatibility
The MUCAR CDE900 PRO isn't limited to just Euro spec Ford Mustangs. The scanner boasts compatibility with 106 car makes, including major American, European, and Asian brands, thus offering broad applicability for a wide range of car owners and mechanics.
Reliable After-Sale Service
MUCAR promises a reliable after-sale service. During our testing period, we did not encounter any issues, but it's reassuring to know that professional engineers are available to provide solutions to any potential problems.
Conclusion
In summary, the MUCAR CDE900 PRO OBD2 Scanner Diagnostic Scan Tool stands out as an exceptional device for all car diagnostic needs. Its combination of excellent design, multifunctional capabilities, and customisation options make it a top-notch choice for both personal and professional use. We can confidently say it's a device that any car owner, technician, or auto repair shop would find useful and worth the investment.
We have previously tested the MUCAR DCE900 (non-pro version ) a more cost-effective version of the product, take a read of that review before you buy.