The Audi TT over the years has been in and amongst my favourite cars, all the way from it's first ever concept in the 1995 Frankfurt Motor Show. Well, Audi have just thrown a boulder into the already over the crowded lake that is the £50,000 sports car market with their announcement of the new TT RS!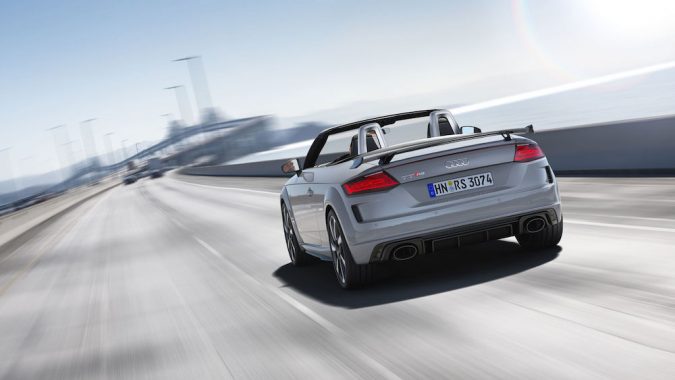 Performance – 0-62mph – 3.7 seconds
Audi has stuck to their guns when it comes to the engine, and that's for good reason. The multi award-winning five-cylinder 2.5-litre TFSI engine is back, bringing with it a tsunami of 400bhp. Along with the grip provided by the Quattro all-wheel-drive system, it allows the TT RS to do 0-62mph in a mere 3.7 seconds.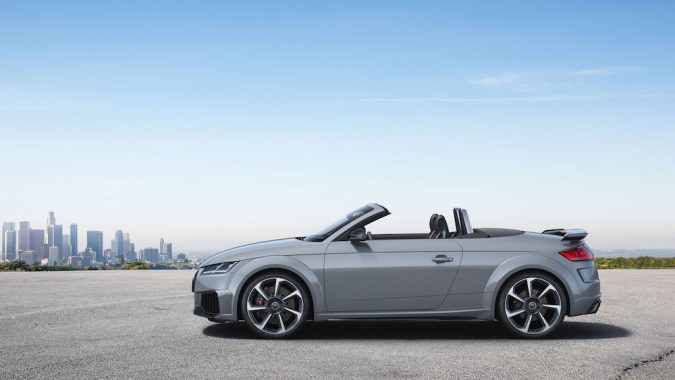 The Audi is looking very smug when the conversation turns to comparison with its rivals, and that's in good reason. The Audi boasts higher figures than both the Toyota Supra and Alpine A110.
Obviously its great having all the power and speed to hold above the heads of your rivals, but what about fuel economy? Well the TT RS has a combined fuel consumption of 34.9 – 35.8mpg, which is very good for a sports car. There are also CO2 emissions of 183 – 181g/km, which does mean it pollutes the air more than its rivals.
Exterior – Front and Rear Redesigns
Where Audi have opted to use an already proven engine, they have decided to give the TT RS a whole new set of clothes. The front and rear end have been designed to create a sleek but contradictorily aggressive first impression. There are also new and enlarged lateral air inlets plus additional radiators behind the front grill for cooling purposes.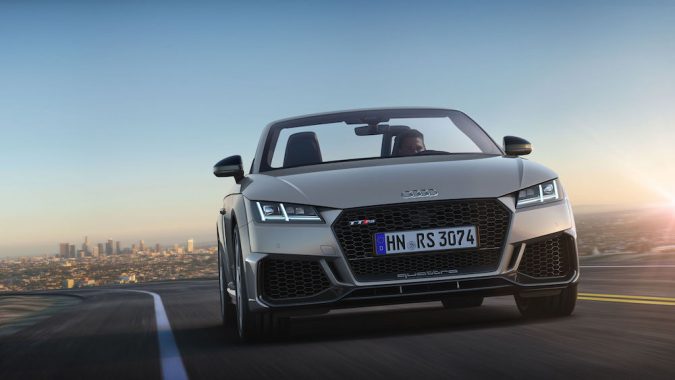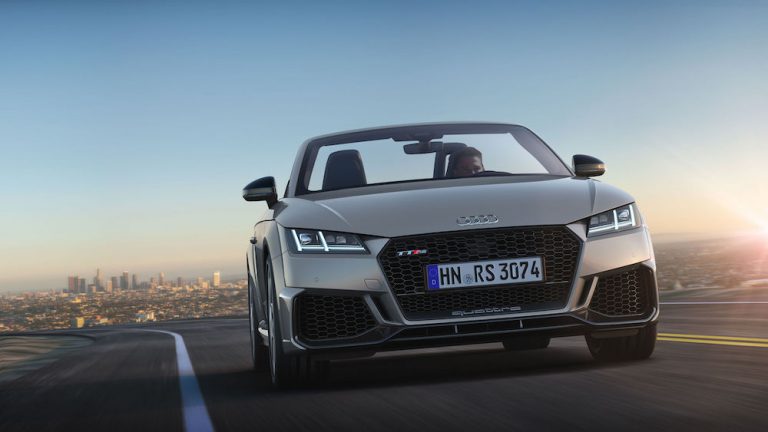 A beautiful rear wing stretches almost the whole width of the car aiming to create as much downforce as possible, but also just to look as cool as it possibly can. You can even choose from eight different colours upon purchase of your TT RS.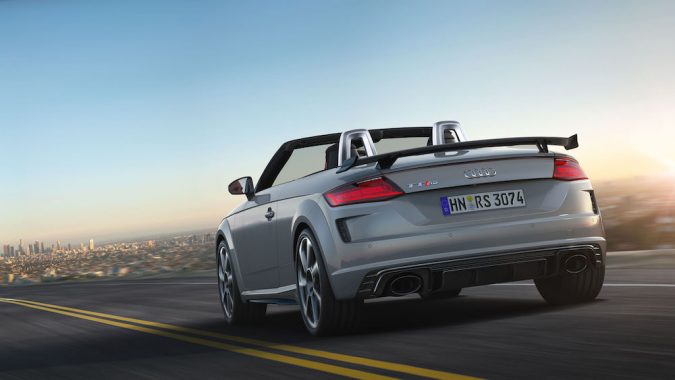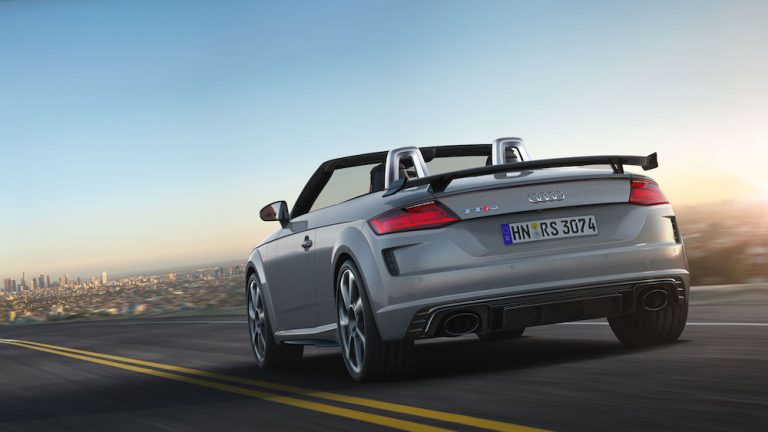 Interior – 12.3inch Audi Virtual Cockpit Touchscreen
Audi say that all the new controls and the display within the new TT RS are focused completely on the driver. This includes "special screens" on the standard 12.3inch Audi virtual cockpit touchscreen. This provides information on tyre pressure, torque and g-forces. The Audi also displays shift prompts when using manual mode.
There are also many optional extras and choices to make about the highlights on your air vents, seat belts, floor mats or contrasting design elements on the seats and centre console. All in all, a whole lot of choices to make sure there is not one dull spot inside your TT RS.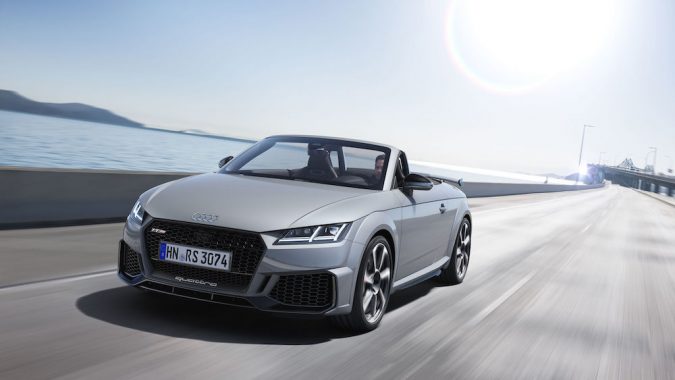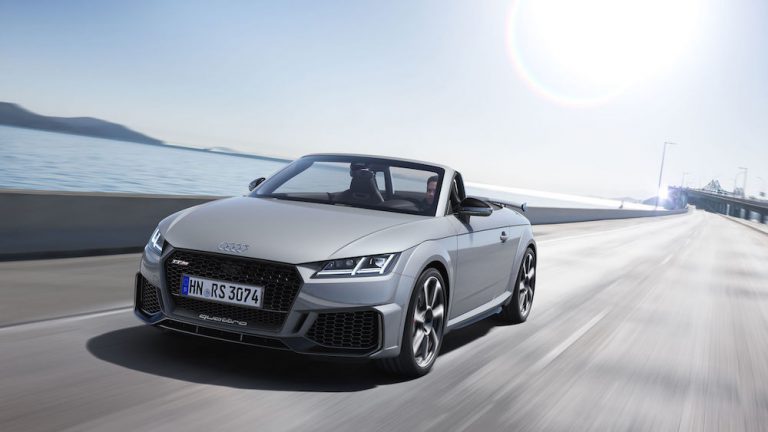 I'm personally very excited to see this new TT RS out on the road, its promising performance figures, poster worthy styling and its customer orientated interior makes it a strong competitor within its already flooded market. Along with that German engineering reliability, I can't see much going wrong for Audi with this new edition to its line-up.