The Grand Finale at the Japan Mobility Show
Today at the Japan Mobility Show, Nissan introduced us to their crowning jewel – the Nissan Hyper Force. This launch marks the end of their impressive line-up of five "hyper" concept vehicles. Nissan has been on a roll, releasing an electric vehicle (EV) concept every week since 3rd October, and they've certainly saved the best for last.
Makoto Uchida, Nissan's CEO, expressed his excitement, saying these concept cars are all about daring to dream big. With Nissan at the forefront of EV innovation, they aim to create a world that's both sustainable and inclusive, without sacrificing an ounce of excitement.
Here's What the Hyper Force Packs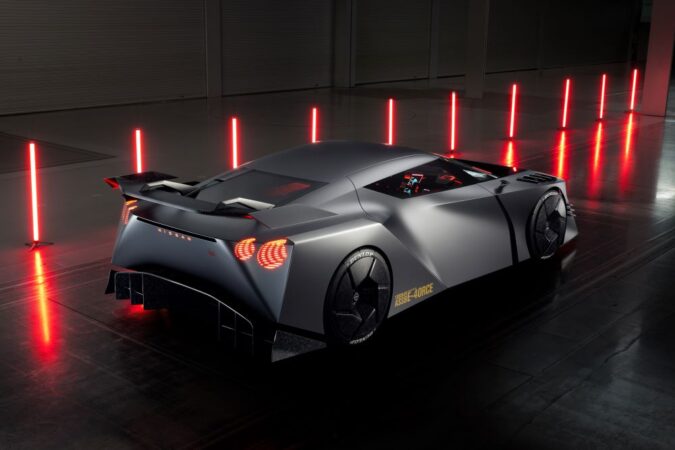 For those who love the exhilaration of racing but want to stay green, the Nissan Hyper Force is a dream come true. It's a high-performance all-electric supercar that's perfect for the racetrack, yet designed for everyday use.
Performance & Power: This beast has an all-electric powertrain with a cutting-edge all-solid-state battery. The result? An astounding 1,000 kW output. This, combined with its lightweight body and advanced Nissan e-4ORCE all-wheel control, ensures you'll experience rapid acceleration and impeccable handling.
Design: Sporting a design that's sleek and bold, the exterior is a testament to the car's power. It's not just about looks – the aerodynamic design was crafted alongside the NISMO racing team. From the two-tiered aerodynamic structure to the plasma actuator, everything works in harmony for optimal performance.
Dive Deeper into the Driving Modes
The Nissan Hyper Force offers two driving modes – "R" for racing and "GT" for a relaxed grand touring experience. Each mode transforms the cabin. In R mode, it's all about the adrenaline – the cabin glows red, and essential race data surrounds the driver. GT mode, on the other hand, is about leisure, with a calming blue hue and a simpler interface.
A collaboration with Polyphony Digital Inc. has resulted in these graphics that change in line with the chosen driving mode, ensuring drivers get the information they need, precisely when they need it.
Comfort and Safety First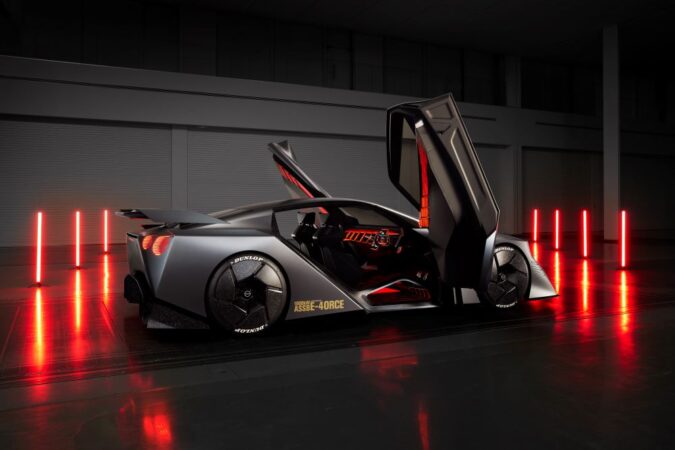 Ensuring you can enjoy the thrill of the drive in comfort, the driver and front passenger seats are crafted from lightweight carbon fibre. Not just about comfort, safety is paramount in the Nissan Hyper Force. With advanced autonomous drive tech like hyper LIDAR and sensors tuned for sporty drives, it promises top-notch safety, be it on public roads or the racetrack.
Racing in the Virtual and Real Worlds
Adding a sprinkle of futuristic magic, the Hyper Force offers an augmented reality (AR) and virtual reality (VR) driving experience. When stationary, drivers can wear a special helmet and dive into a virtual race. Or, using AR, challenge the 'ghosts' of friends or pro racers on real tracks.
The Nissan Hyper Force is more than just a car; it's a vision of the future. It bridges the gap between high-octane performance and environmental consciousness. In a world where sustainability is no longer a choice, but a necessity, Nissan is paving the way with its next-gen all-electric supercar concept. The future of driving looks promising, indeed!