The Dakar Rally has been dominated by the Mini ALL4 in the last few years. But for 2015 there is a new challenger, Peugeot of rejoining the competition with Red Bull as the sponsor. There perfect choice of car for the event was the Peugeot 2008 DKR. Drivers for the event will be Carlos Sainz and Cyril Despres, who have been competing in the Dakar for years.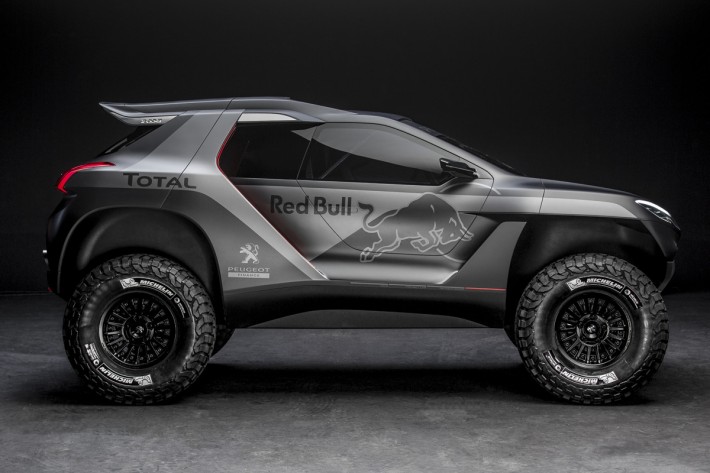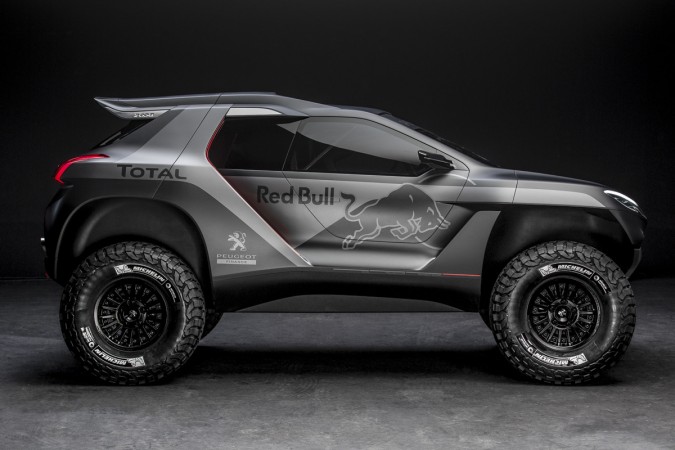 Peugeot 2008 DKR
The Peugeot 2008 DKR is named after the Peugeot 2008, but it only really has a mild resemblance of the road car. The DKR 2008 is a machine built for a specific purpose. The car has high approach angles, big wheels and tyres, and enough room for two drivers. The designers admit, the look only draws inspiration from the standard car.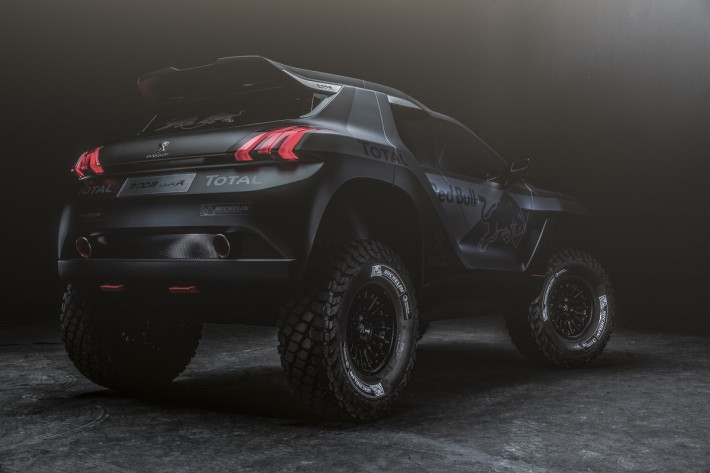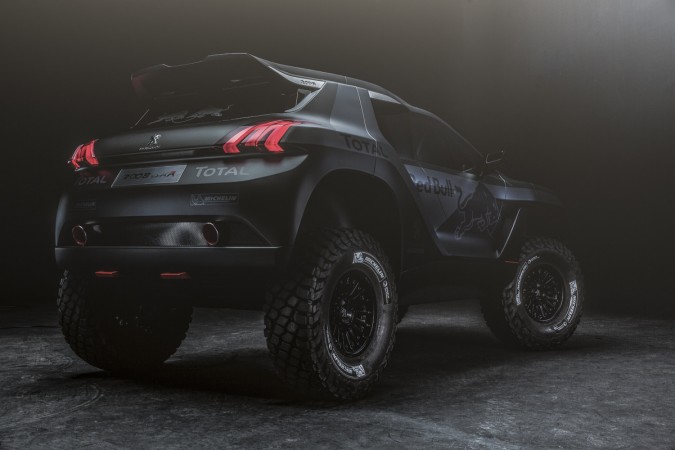 Two-wheel Drive is Better?
Surprisingly the the 2008 DKR is only 2 wheel drive, this is because it allows for more suspension travel and bigger tyres. Watch the video below to see more of the car.
Source: AutoCar