2018 Skoda Fabia SE L 95 PS Review
We took the redesigned 2018 Skoda Fabia on a test drive to find out if it is now a supermini that can take on its peers.
What is the 2018 Skoda Fabia all about?
While Skoda comes under the umbrella of the massive Volkswagen Group automotive coalition, it has been something of an estranged cousin. The new Fabia is one such representation of that statement.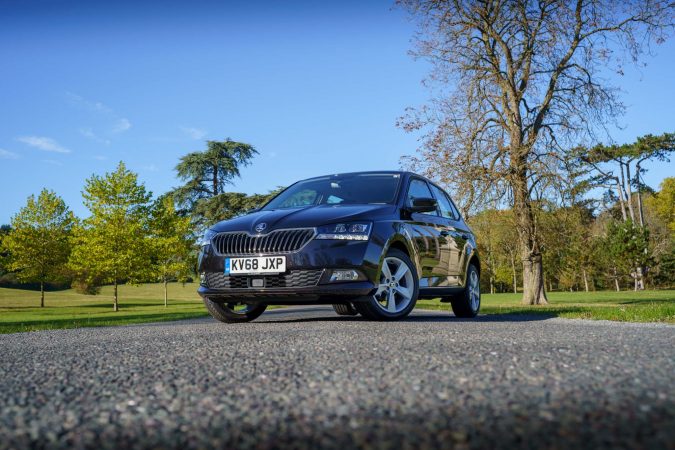 Closely adhering to a safe styling language, Skoda has only given the Fabia a slight facelift, including, a wider grille, slimmer headlamps, rear bumper reflectors, standard LED brake lamps and optional full LED headlamps.
That said, there's nothing wrong with playing it safe. The Fabia looks sharp, if not particularly interesting. Sitting on normal 16″ 5-spoke 'Evora' alloy wheels and finished in a perfectly conventional Black Magic Pearl Effect, our test model will blend in with anything.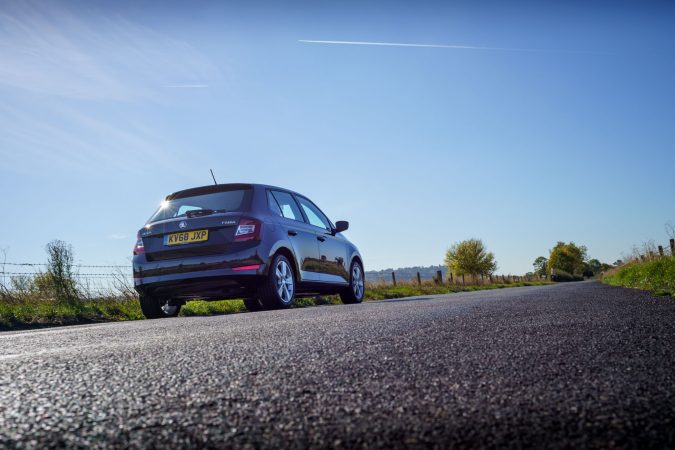 Under the bonnet you will find an engine that is common to many superminis in the VAG family, the 1.0-litre TSI turbocharged inline-3 that emits 95 horsepower and an impressive 160 Nm of torque.
The power is then delivered to a 5-speed manual transmission which runs the front wheels. With this modest drivetrain, the 2018 Skoda Fabia will steadily progress from 0-62 mph in 10.8 seconds, onto a top speed of 114 mph.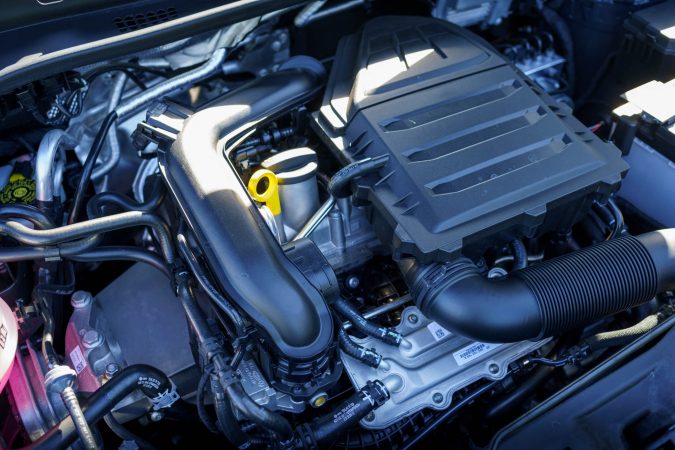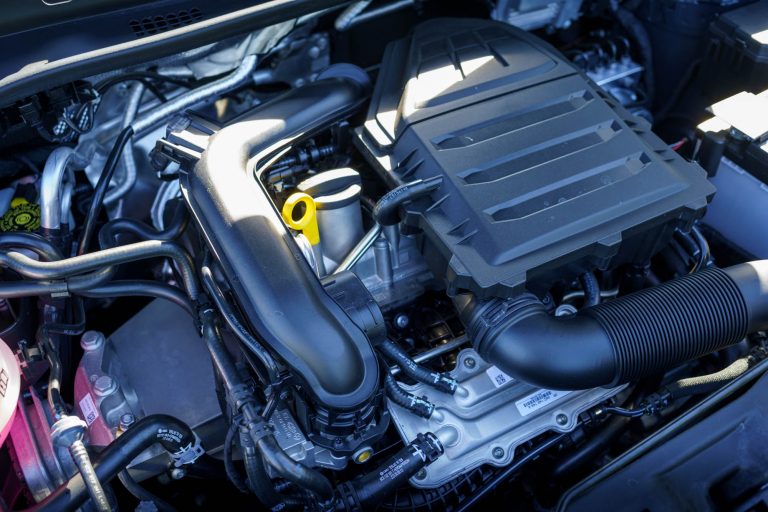 Being a modern engine designed for small cars, you can expect some impressive efficiency ratings. Returning 61.4 mpg and emitting 106 g/km, it is quite competitive in its segment.
Understandably, the Fabia has to make do with a modest range of engine options. I reckon that this 1.0 TSI unit with this power output is the ideal complement to a practical supermini like this.
How does it drive?
Despite its crisp lines, the Fabia is optimised more for comfort than performance.
That said, the engine does an adequate job of hurrying the Fabia along. With its respectable low-end grunt that gets it off the line swiftly, it never feels lethargic when zipping around the urban landscape.
Surprisingly, it is also one of the most refined 3-cylinders I've ever tested. Definitely up there with the best of them, if not more so.
Make no mistake, it's not fast by any stretch. At times you feel that it needs more oomph to get going, and this minor inconvenience magnifies when you're joining the motorway.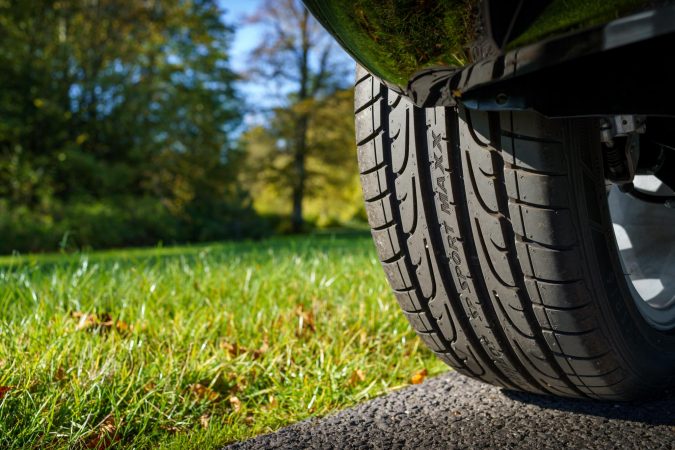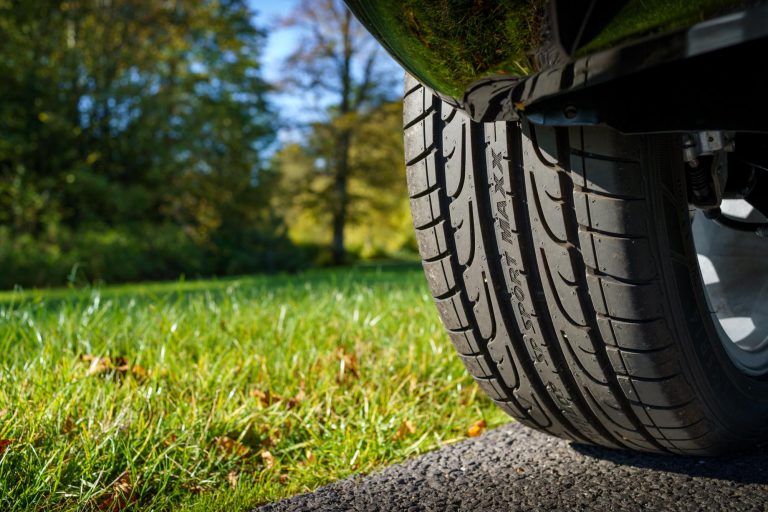 While I haven't experienced the 110 PS variant first hand in the Fabia hatch, I've tried it in the estate variant. With a bit of imagination, the 110 PS engine doesn't feel noticeably faster in the Fabia estate. So, unless you truly need an auto or a 6-speed, the 95 PS will serve you just fine.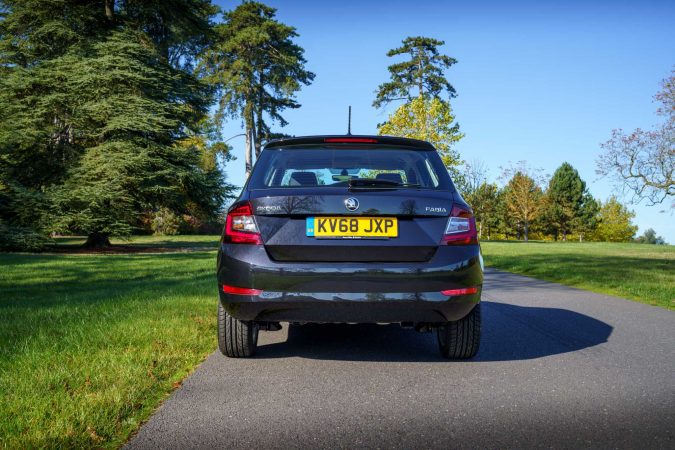 If there's something that only superminis can truly encapsulate, it is the handling characteristic and dynamics that only a featherweight can emulate. The 2018 Skoda Fabia is expectedly agile and manoeuvrable, effortlessly shifting itself around tight bends that are commonplace in cities.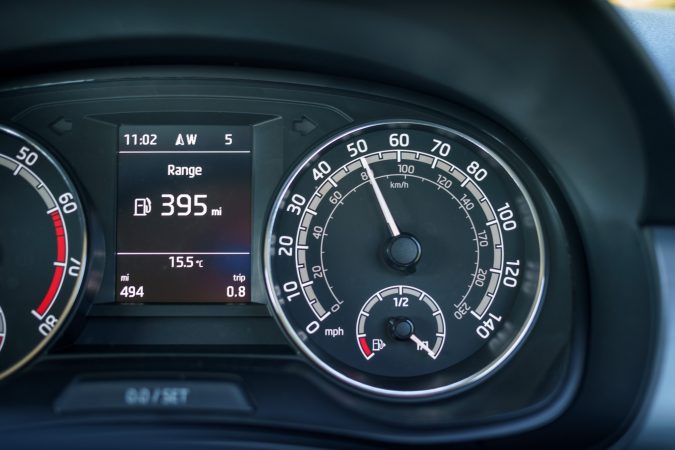 It is a lacking performer in terms of cornering aptitude when compared to its siblings, but if there's one quality that the Fabia captures well, it is the emphasis on the ride quality over sportiness.
With its dependable traction and tactful road demeanour, the Fabia remains composed when travelling around bumpy British roads. It's a trait that's scarcely accentuated on superminis.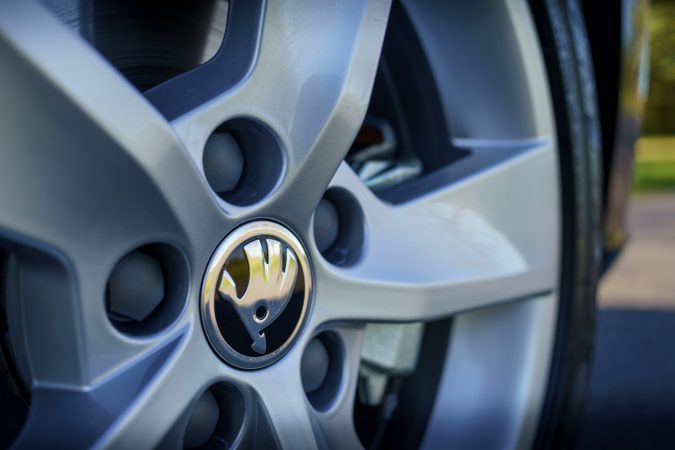 The Fabia is very accessible with its good seating position, excellent visibility and respectable noise isolation. It's a supermini that you wouldn't mind driving over a long distance, and that is quite admirable.
There is the range-topping Monte Carlo trim that also introduces with it a 15 mm lowered and firmed up sports springs, but it's not quite as enjoyable as a Fiesta.
What is it like inside?
Open the doors and you will see Skoda's pragmatic approach to the Fabia. The SE L is one of the higher end trims you can opt for in the Fabia. Strangely, you'll find the seats upholstered in a sporty Satin Black cloth, the seats are quite plush and comfortable to sit in.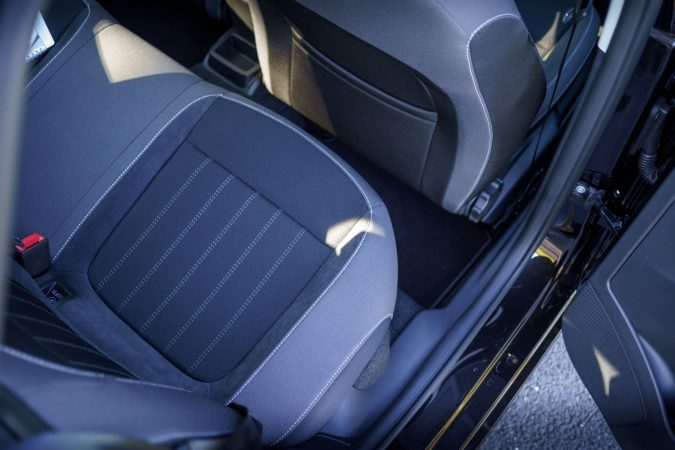 While the material choice is lacking especially when compared to something like the Volkswagen Polo, everything does feel sturdy and well put together. What you're supposed to touch, like the leather-wrapped steering wheel and gear knob, feels gratifying. Otherwise, everything else is mostly hard plastic.
The centre is mainly occupied by two screens, one being the 6.5″ Amundsen satnav touchscreen infotainment system, and the other being the screen for the climate control. It's worth noting that both are part of the SE L trim level. The Amundsen system is intuitive and feature-rich, like other VAG models.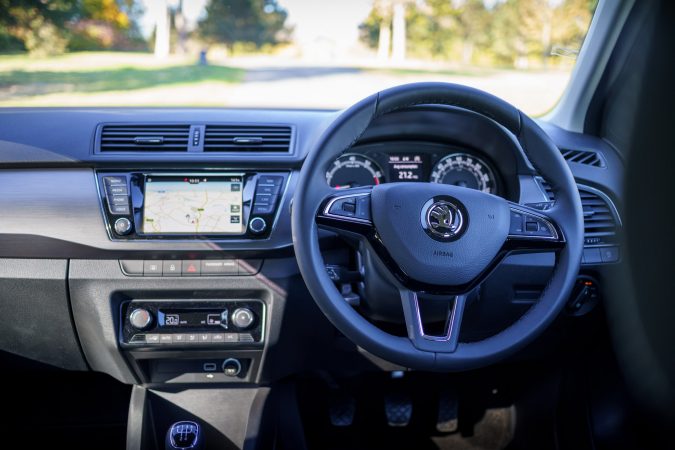 Intriguingly, as monotonous as the interior may seem, our Fabia is packed with many technologies, including: the £235 adaptive cruise control, £55 driver fatigue monitoring, curtain and side airbags, keyless start-stop and heated door mirrors. Strangely, rear electric windows is a £165 option.
If you want a quirkier cabin, you can also choose a beige interior, which comes with beige dashboard inserts.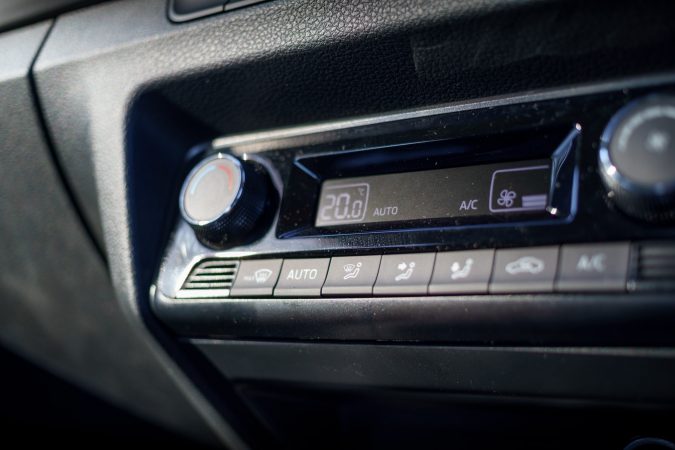 Thanks to the Fabia's lofty roofline, the front passengers enjoy a particularly generous cabin. With large door pockets, comfortable seats, ample head and legroom, the Fabia is one of the best in its segment when comparing front passenger space.
Move to the rear, and while the passenger space remains sufficiently capacious, it's not as impressive as that of the SEAT Ibiza or the Honda Jazz. Still, the rear will accommodate two adult passengers just fine, but three will be a squeeze. Legroom may prove to be troubling if the front passenger is particularly tall.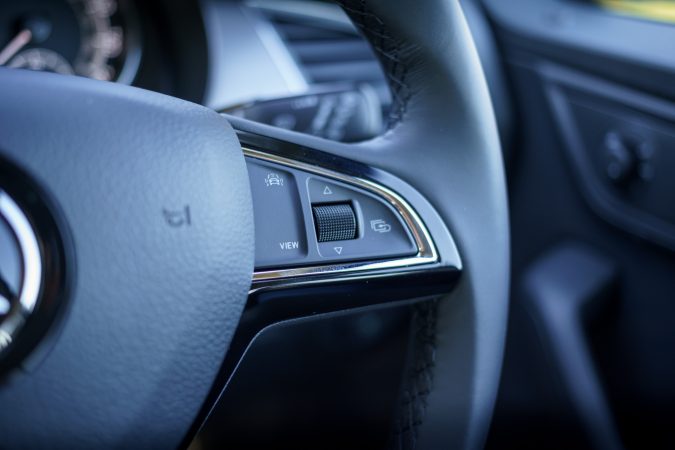 Open the boot, and it's what you'd expect from a hatchback. With 330-litres of storage, it is not quite cavernous, but large enough to accommodate your shopping. The rear seats fold 60/40 to give more cargo space. The boot opening is broad and square, while the lip is negligible.
The 2018 Skoda Fabia Experience
The Fabia is as utilitarian as cars come nowadays. While not sensational, it's also not to be dismissed. It's just a hatchback, and it does its job well.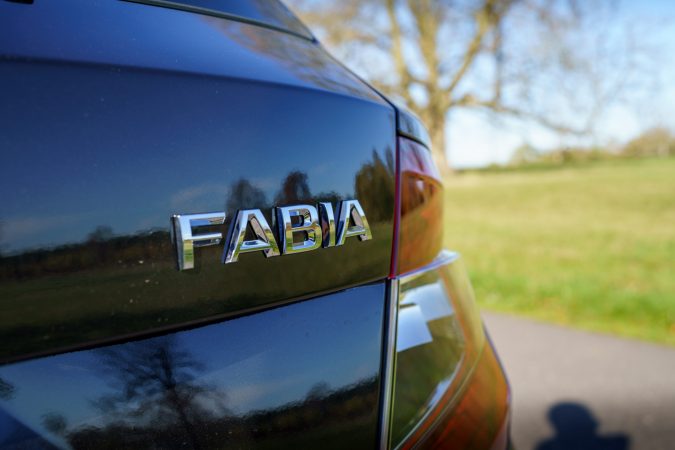 Of course, I can see why this is the case. It's going to end up being Skoda's top seller, and it will probably spearhead their sales over here, just ahead of the popular Octavia.
2018 Skoda Fabia The Cost
If you want a Fabia like ours, it'll end up costing you £18,615. That pits it squarely against the SEAT Ibiza, Ford Fiesta and Volkswagen Polo, making it less of a value option.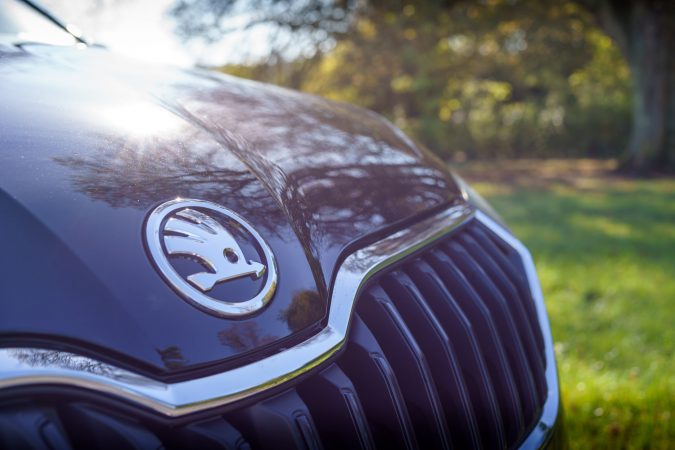 Therefore, we'd pick one of the lesser trims. Even the base S model offers everything you need, and stepping up to the SE trim brings in everything you want in a car like this. Therefore, the SE with an engine like ours starting at £14,845 is what we'd recommend.
Verdict
Facelift aside, it's still a solid hatchback that I know I can recommend to anyone looking for one. It also has Skoda touches, such as an ice scraper in the fuel filler cap and an umbrella under the passenger seat.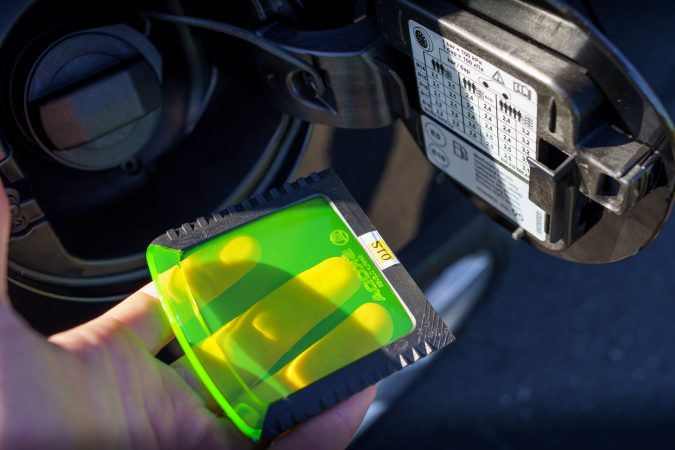 If what you want is a no-frills value hatchback that is a bit different from the norm, then the 2018 Skoda Fabia is your car. It's not perfect, but it's not bad either.

Specification
2018 Skoda Fabia SE L 95 PS Specs
Price: From £15,935
Engine: 1.0-litre TSI turbocharged inline-3
Power: 94 hp
Torque: 160 Nm
Transmission: 5-speed manual
0-62mph: 10.8 seconds
Top speed: 114 mph
Weight: 1,121 kg
Economy combined: 61.4 mpg
CO2: 106 g/km