2019 Volkswagen T-Cross SE Review
We got to take a first drive of the Volkswagen T-Cross to see what this impressive small SUV is like. Read more to find out.
What is the Volkswagen T-Cross SE about?
Manufacturers have an obsessive desire to fill in every little niche sub-segment in the car market these days, and the T-Cross is VW's desire to completely lock down the entire SUV market. In essence, it's the T-Roc's smaller sibling, although you might be hard pressed to notice that it's just 4 inches shorter. Nonetheless, it's here, and it's aimed at people who want something small but would rather get it in crossover form rather than as a hatchback.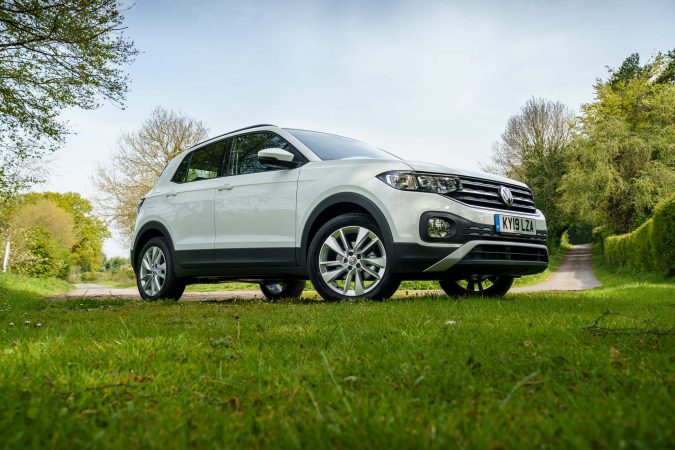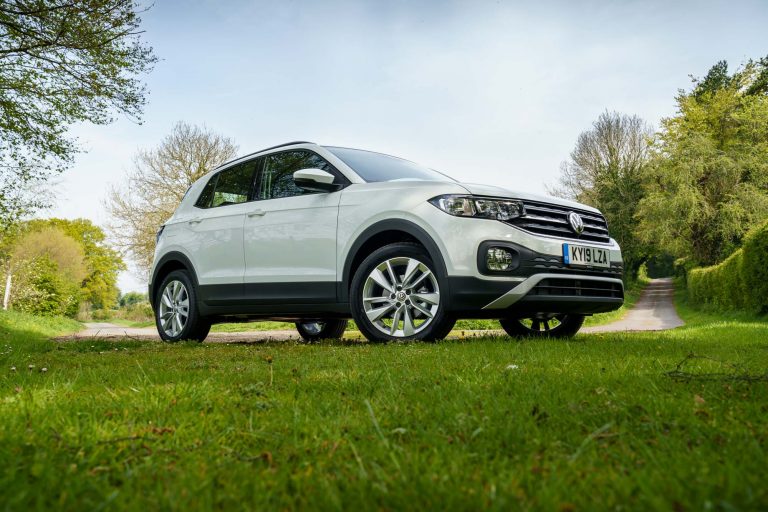 Underneath it's essentially a VW Polo, so it's no wonder it shares most of the Polo's dimensions apart from height and ground clearance. The question for a lot of people is whether it's a worthy upgrade over a standard Polo.
If you want something with a crossover shape, the answer to that question is a resounding yes. If you're still on the fence between this and the Polo, and you aren't biased towards a certain body style, deciding becomes slightly trickier.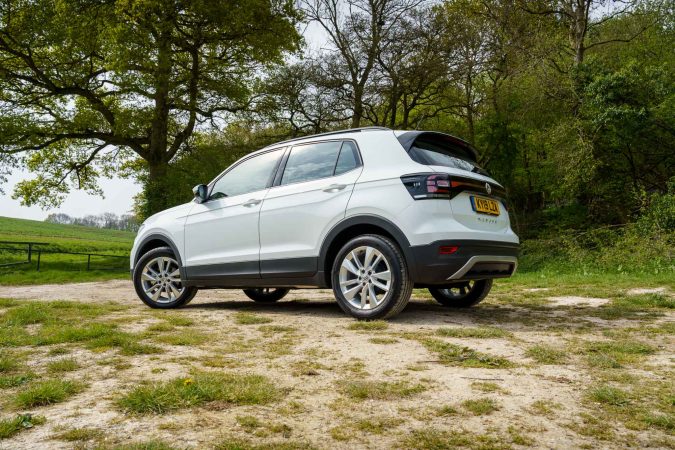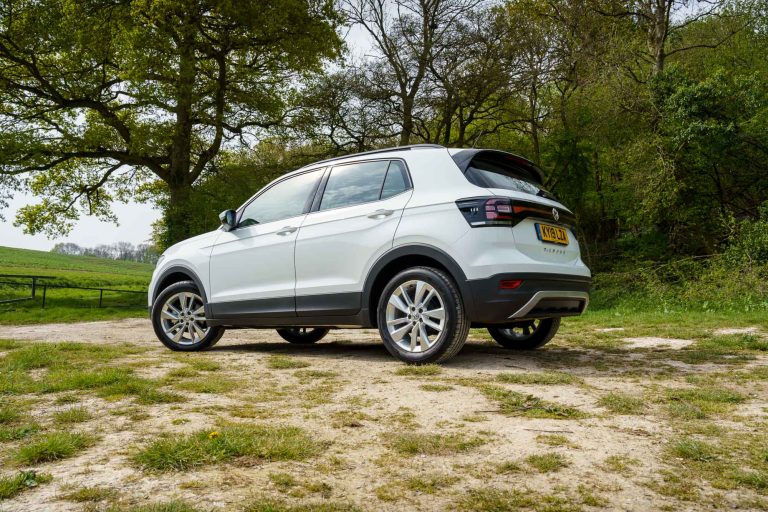 In typical VW fashion, you can have the T-Cross in a variety of trim levels, including a flagship R Line variant. The one we drove was a mid-range SE, slotting between the base S and the slightly more premium SEL. There are two petrol engines on offer one with 95PS and the other with 115PS. The 1.0-litre turbocharged three-cylinder we drove produces 95 horsepower and 175 Nm of torque between 2,000 and 3,500 rpm.
It sprints to 62 mph in 11.5 seconds and flat out it'll top out at 112 mph, which is completely respectable. Combined fuel consumption is rated at 48.6 mpg (WLTP) which is staggeringly good considering what most rivals average.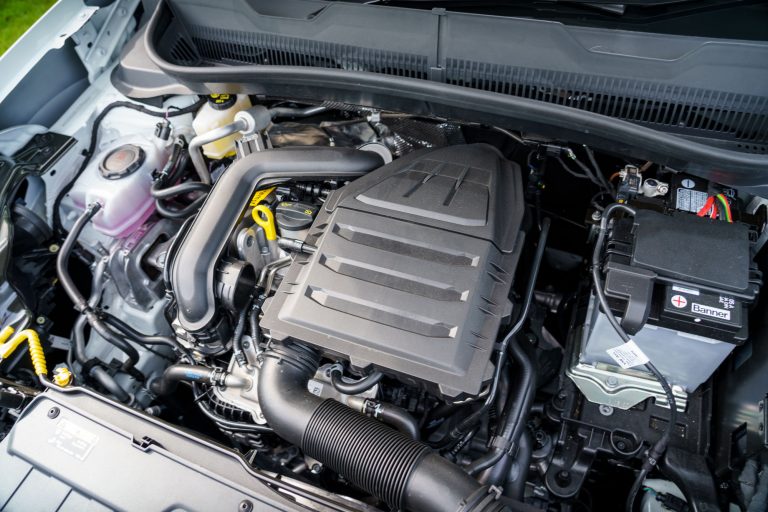 How does it drive?
Better than you'd expect, and I mean that in the most positive way possible. Because it's a VW you expect it to be sorted and pleasant, but there's a certain mist of quality behind the chassis I didn't expect. The Polo is one of the best-handling hatchbacks after the Ford Fiesta, but I thought the higher centre of gravity would completely corrupt that brilliant little chassis.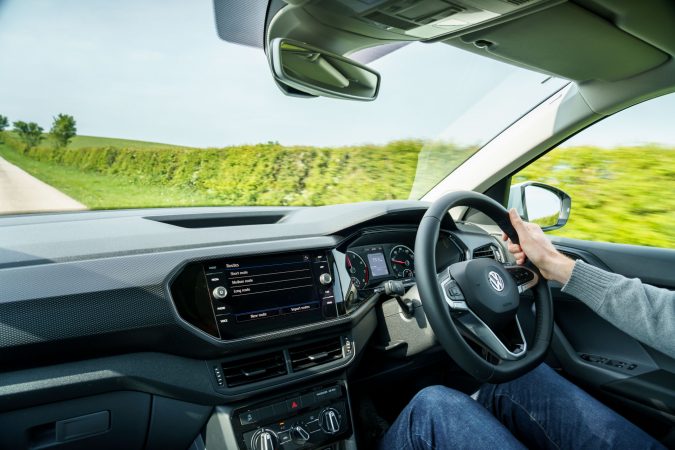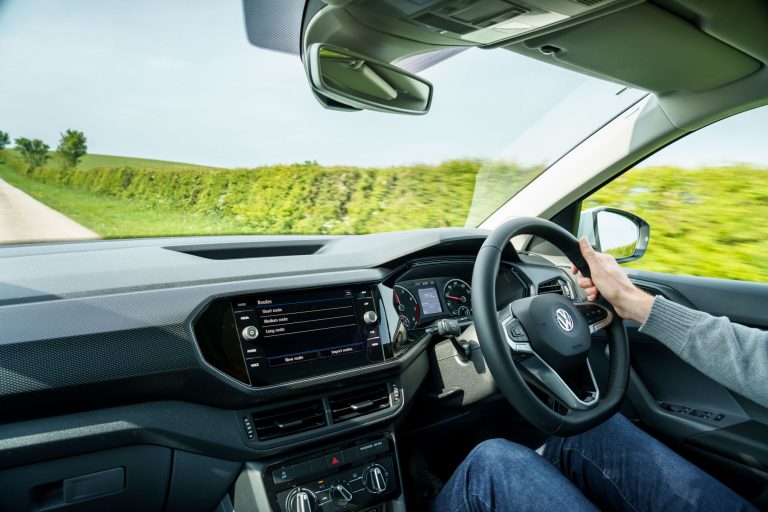 It honestly hasn't, although I do have to say there is a little more body roll than there is in the Polo. Compared to its rivals, the T-Cross might be one of the best-handling cars in its category.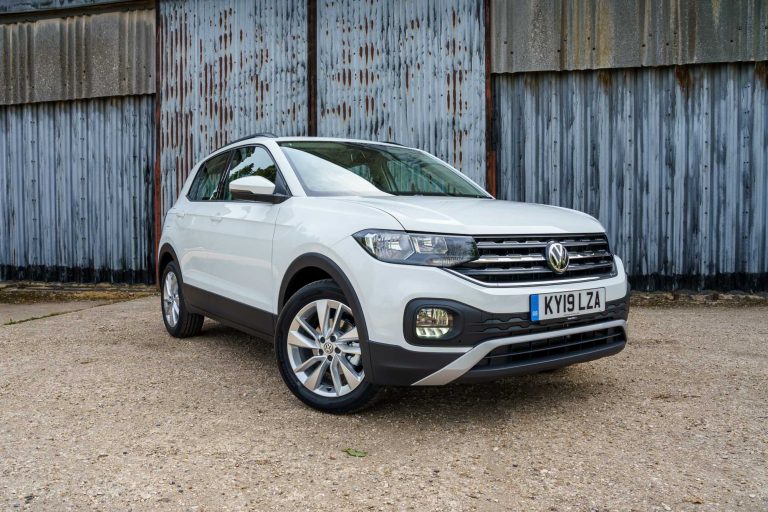 Although the 115PS engine comes with a 6-speed manual or an optional 7-speed DSG, ours came fitted with a 5-speed manual. It's a lovely gearbox with a relatively short throw and smooth, slick gear changes. Does it feel like it's lacking a sixth gear on the motorway? Not really, not unless you plan on cruising at above-legal speed anyway.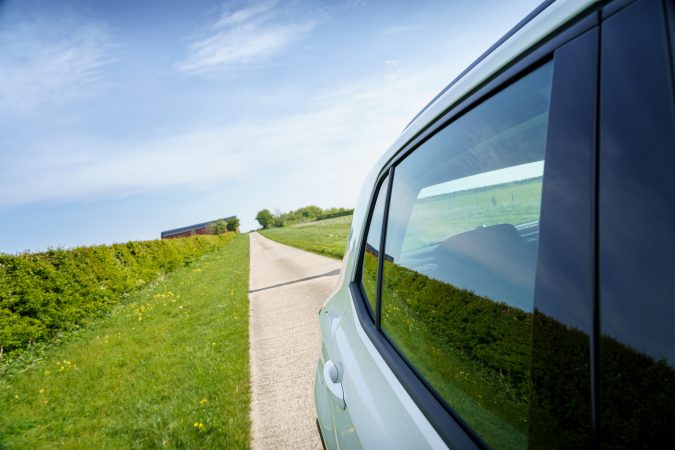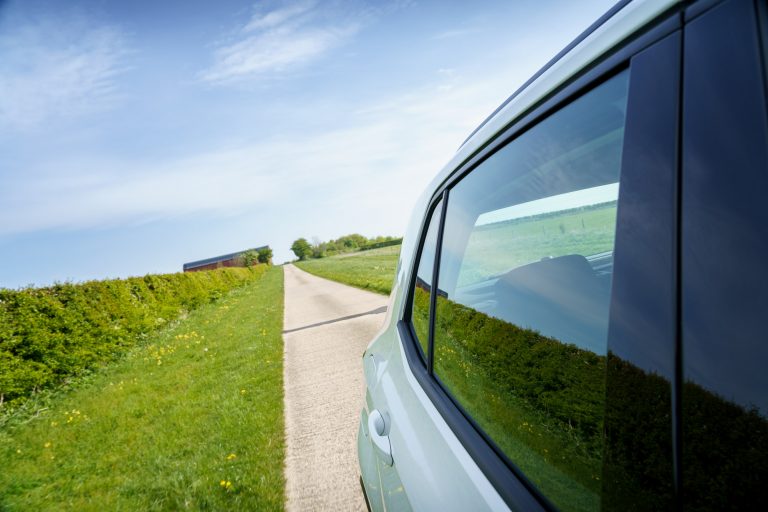 Because of the longer gearing, you shift fewer times than you do with the 6-speed, which can actually be a benefit in city driving situations. Power is sent to the front wheels alone so no all-wheel-drive system here, but that's not a deal breaker. If you're after AWD you're probably not going to want the T-Cross anyway, Volkswagen has a selection of AWD SUVs to fill this need.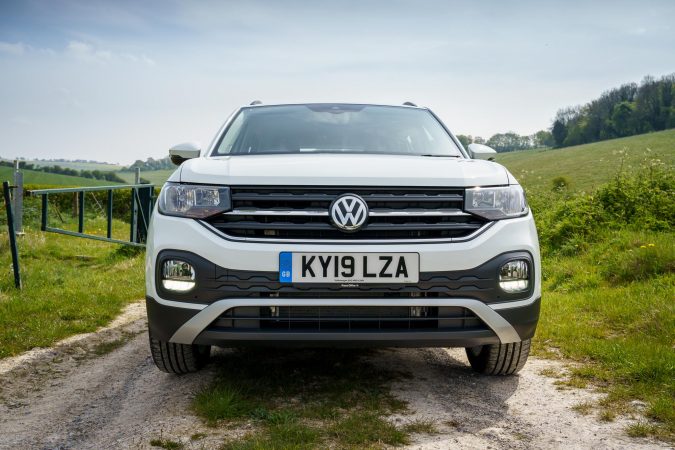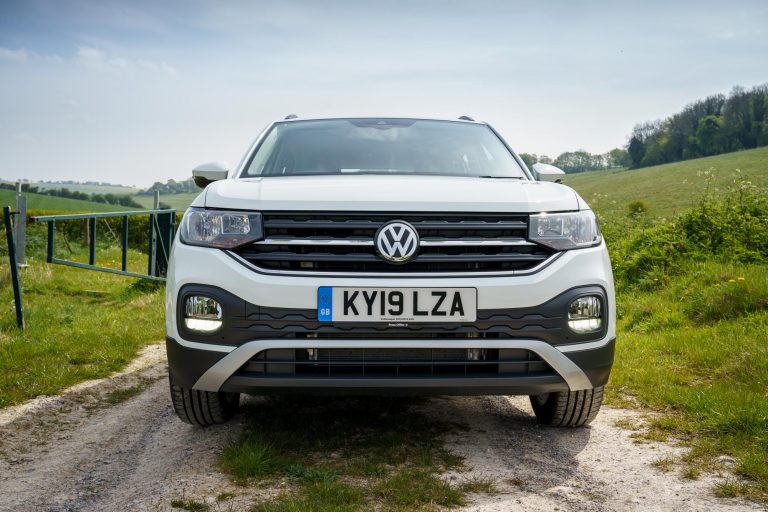 If anything the engine's power is the limiting factor, not the chassis. As far as the engine goes, it's got decent grunt but don't expect anything special. If you want more power go for the 115 horsepower variant. But without a doubt, the T-Cross will meet all of your driving needs even with the lower output engine.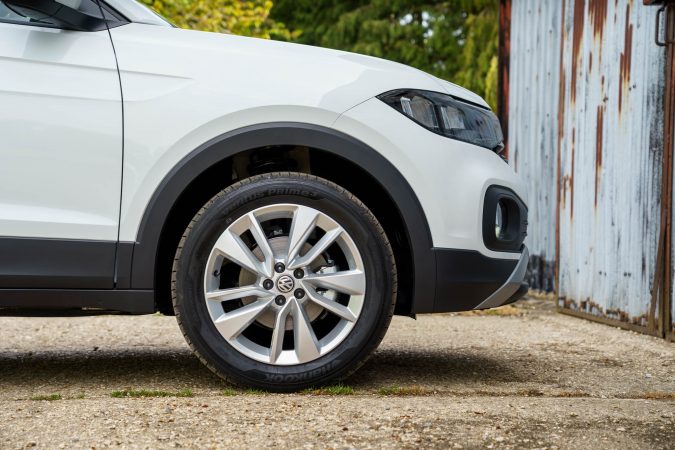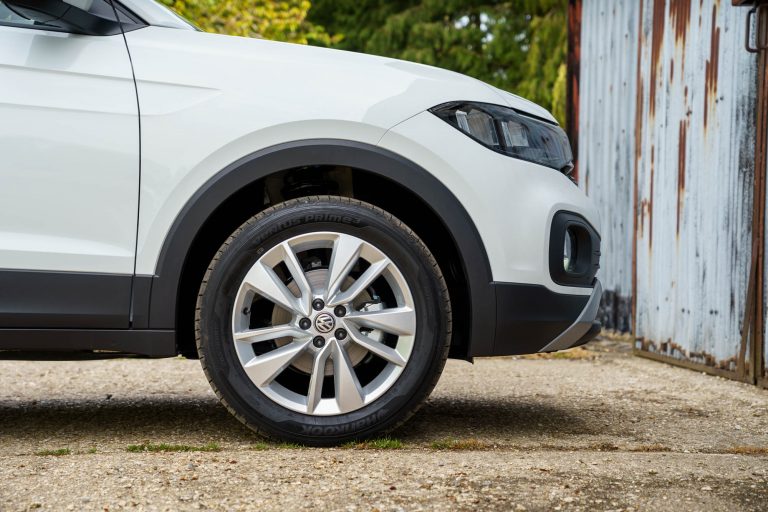 What is it like inside?
The interior is great provided you consider the price is reasonable. It's obvious where they've managed to save a little extra money and how they can provide such a great driving experience for so little.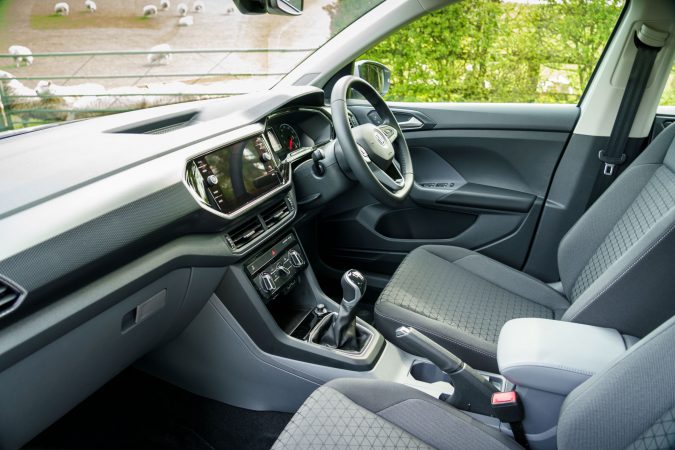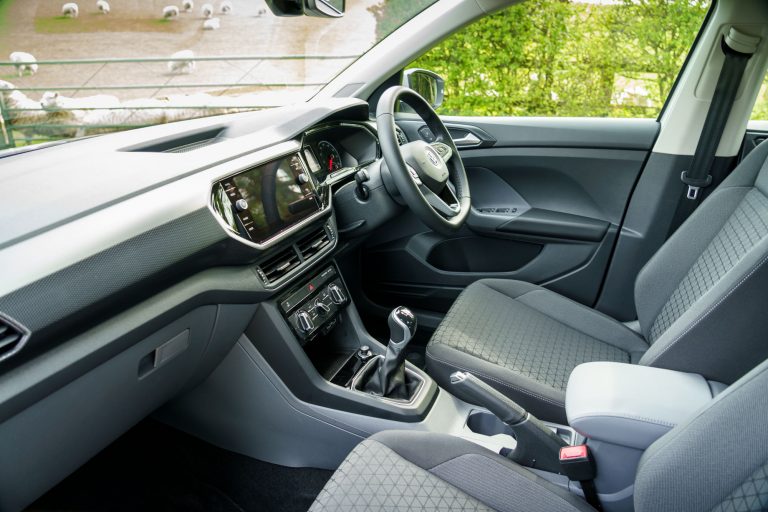 The materials inside aren't the best but they're comparable with most other cars in this segment. That being said, the cabin feels extremely well put together. Nothing rattles or squeaks, and there's a fair amount of outside noise isolation.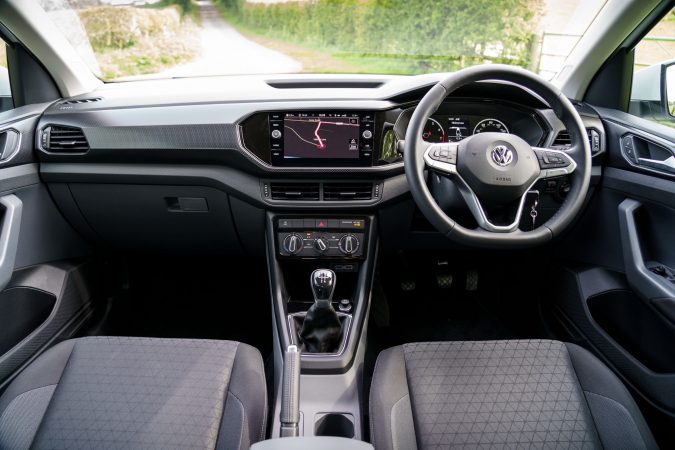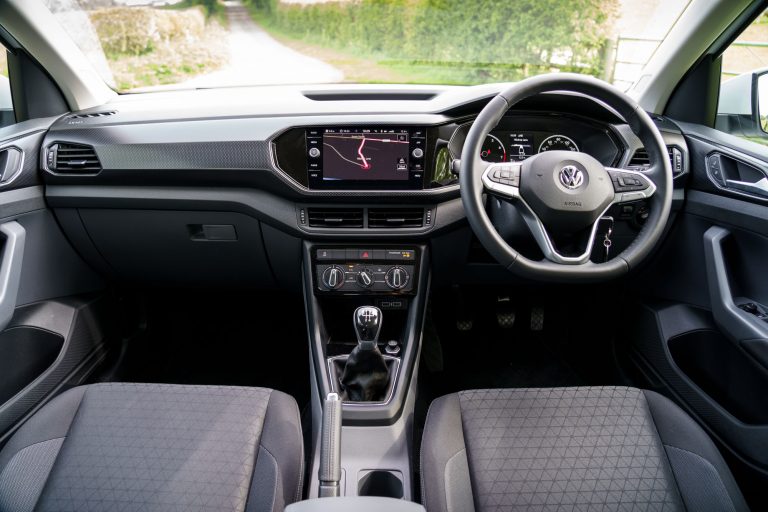 I liked the dashboard design and how neatly they've integrated the infotainment display inside. It's a much better solution to screens bolted on top of the dashboard as a sort of an afterthought. This way it just looks premium and more expensive.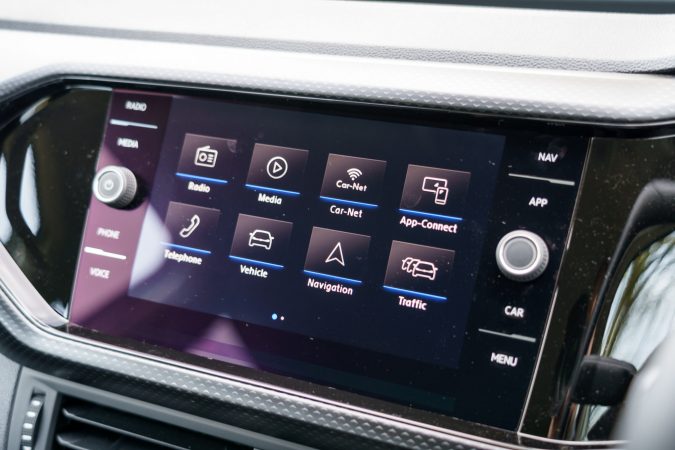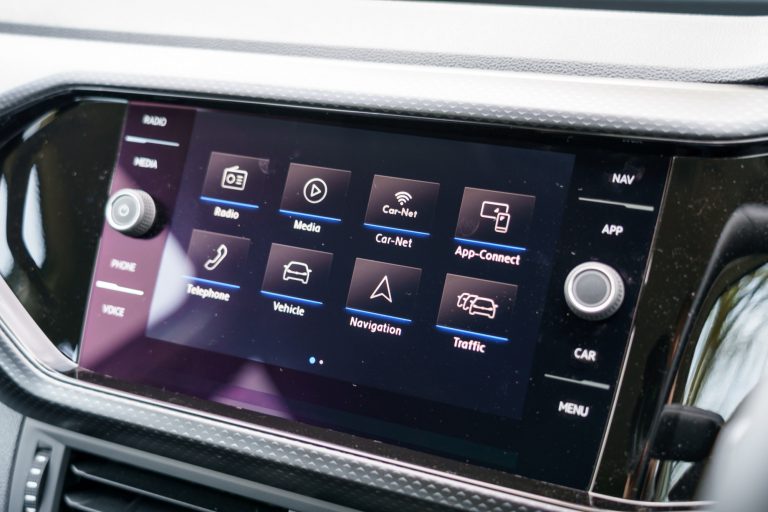 The driving position was okay even if a little too high for my taste, but that's the nature of these cars and why people like them so much. There's ample amount of head and legroom in both rows of seats, but don't expect to cram three full-size adults in the back for anything other than short journeys. The 60/40 rear bench split is nice though.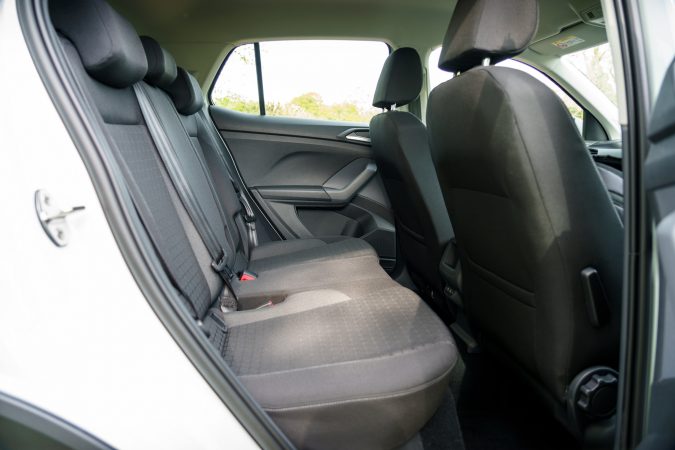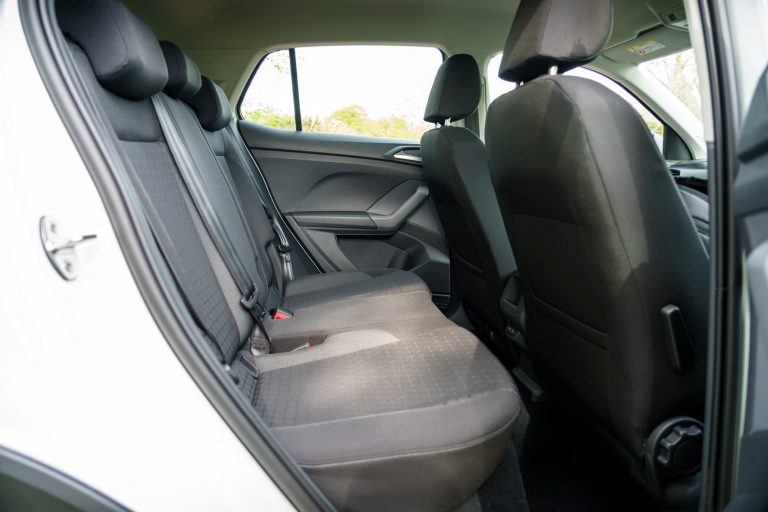 The great thing about the rear bench is you can adjust it forwards and backwards to offer more boot space or more rear legroom, depending on what you need at the time.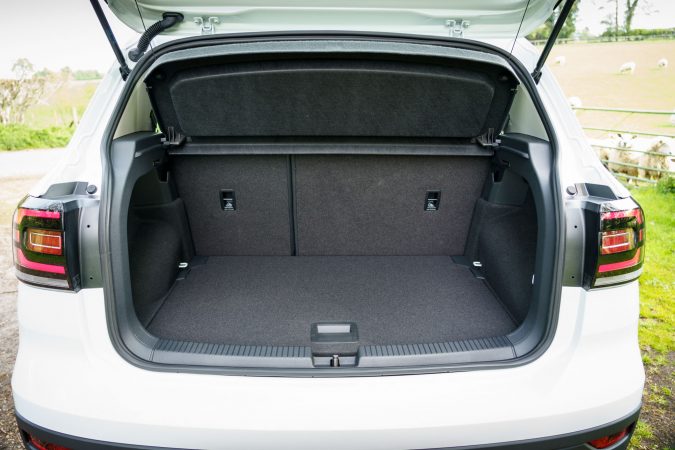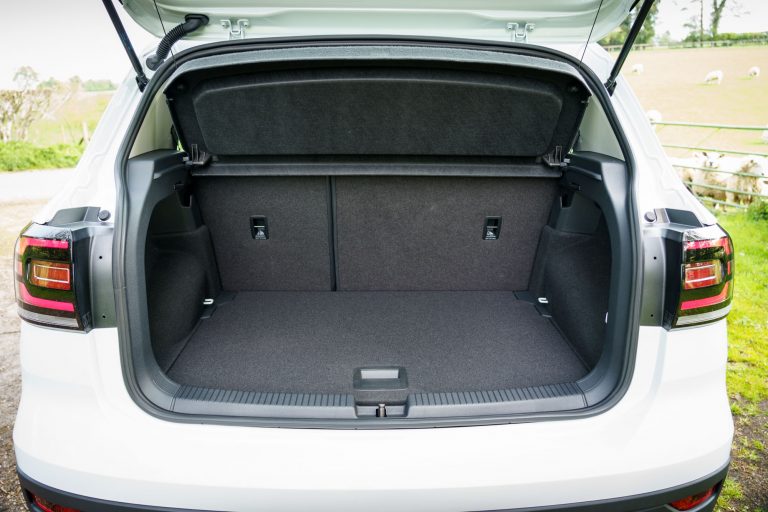 The Experience
It's a quality VW car through and through. The VW badge will always be worth the premium price tag over something like a Seat Arona. I think it'll depreciate less and therefore will hold its value for longer.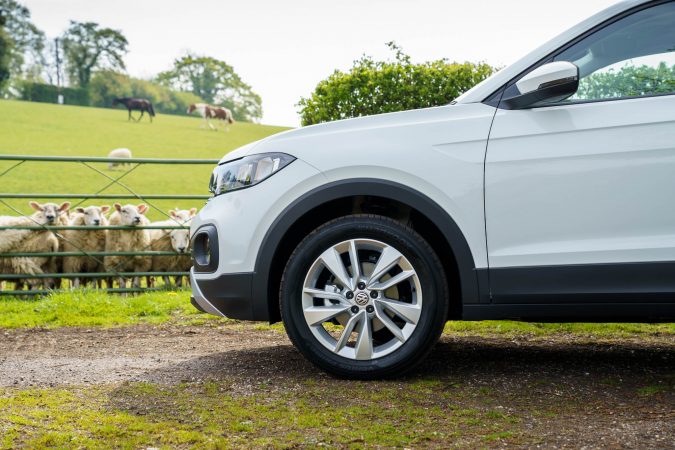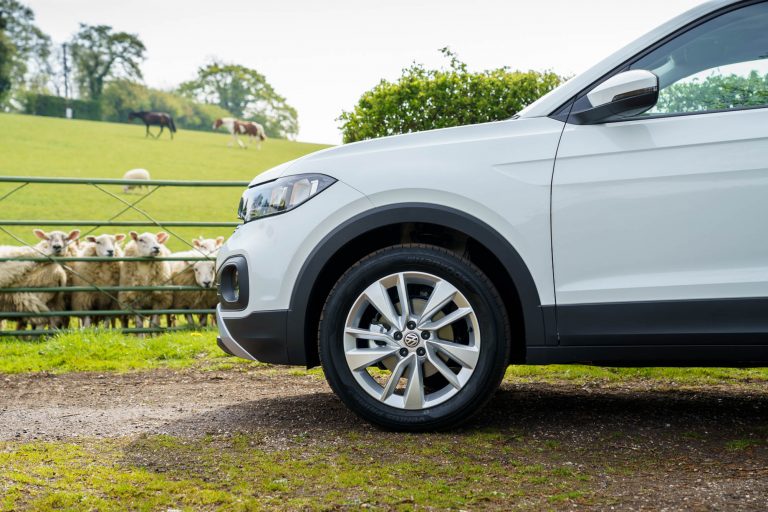 It's a great car to live with on a day-to-day basis, even if it isn't what you'd call driver oriented. It's an A-to-B type of car, not something you buy if you especially love driving, but you can definitely have fun getting around with the T-Cross.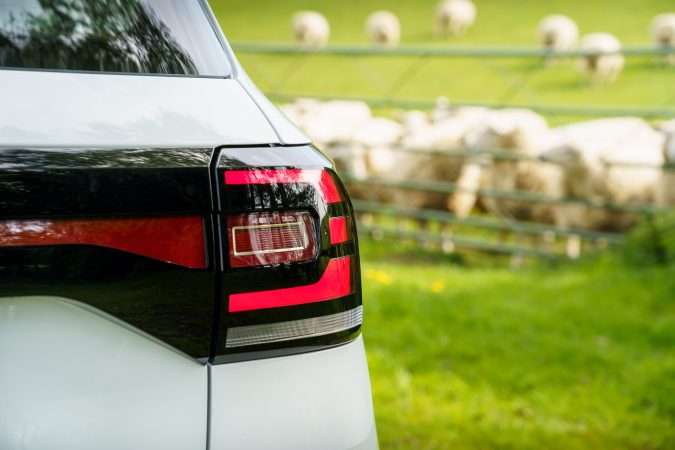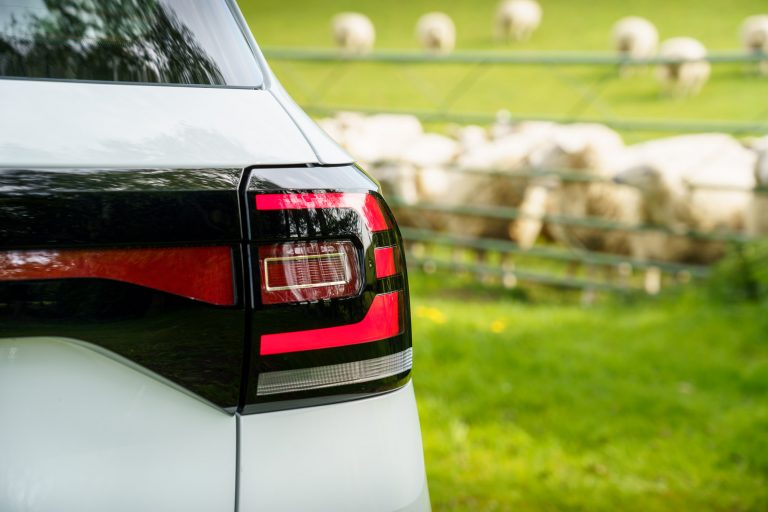 Volkswagen T-Cross SE Cost
Our mid-range SE trim with plenty of bells and whistles came in at £19,890 as an 'on the road' price tag. It's expensive, yes, but you're paying a slight premium for a VW product.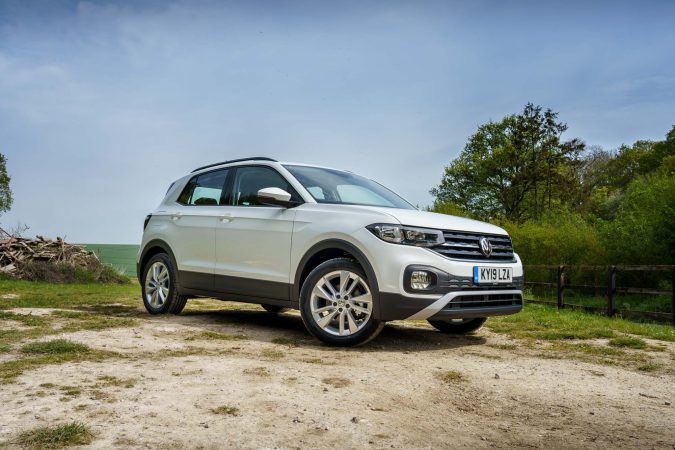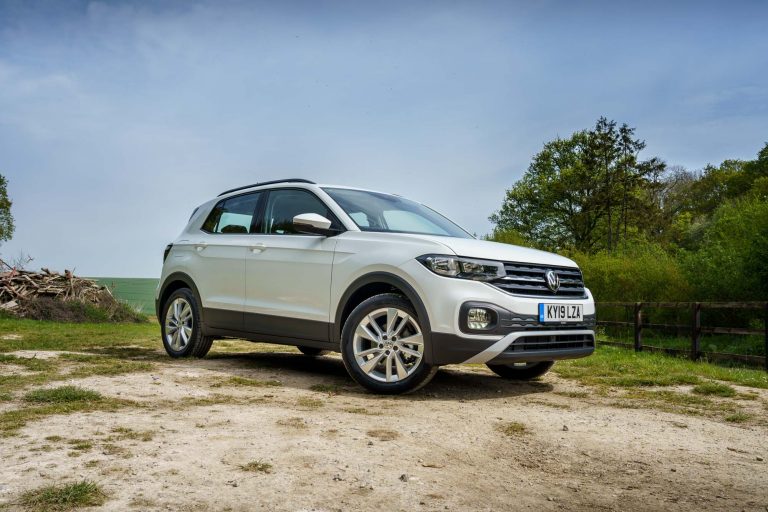 Verdict
A brilliant little car which will, in all honesty, probably outsell the little Polo in the years to come. I'd still have the Polo if I were you and I was interested in driving, but if you need the extra space and prefer the crossover looks then, by all means, go for it.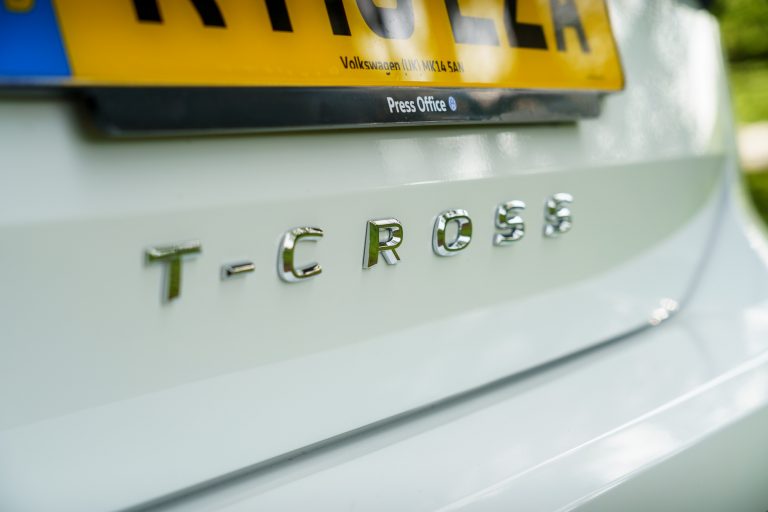 Specification
Volkswagen T-Cross SE Specs
Price: £19,890
Engine: 1.0-litre turbo petrol
Power: 95 PS
Torque: 175 Nm
Transmission: 5 speed Manual
0-62mph: 11.5 seconds
Top speed: 112 mph
Weight: 1,245 kg
Economy combined WLTP: 48.6 mpg
CO2: 112 g/km