While some carmakers use electrification and EVs as a neat way to reinvent their cars from top to bottom, on the other hand, others are content with taking what's already here, and sticking an electric powertrain, instead. It's a recipe that's simple, but works. Most car buyers don't really care much for gimmicks, so long as it's a car they'd be happy to drive and live with. The new BMW iX1 is a prime example of that.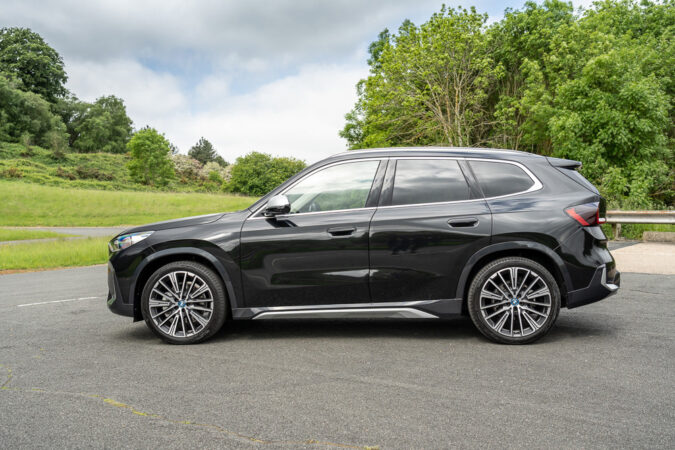 BMW hasn't really reinvented the X1 all too much to create the iX1. From the outside and even inside, this iX1 isn't all too different. Except, it now features a full set of electric motors and batteries, rather than an internal combustion engine. Otherwise, it's a very conventional, anti-climactic, and almost familiar car. Is the iX1 worth considering, or should its rivals be a better choice?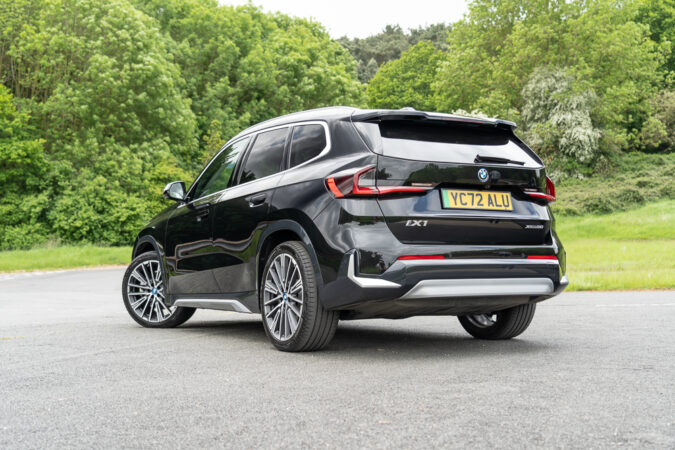 What Is The BMW iX1 xLine About?
As mentioned earlier, you'd be hard-pressed to notice the difference between the ICE X1 and this EV iX1. It looks basically the same, barring a few EV-centric badges and touches, but that's not necessarily bad. You might, for instance, not be too keen on the gimmicky designs or over-stylish nature of some EVs out there. In that case, BMW's new mainline entry to its EV line-up, the iX1, should be right up your alley.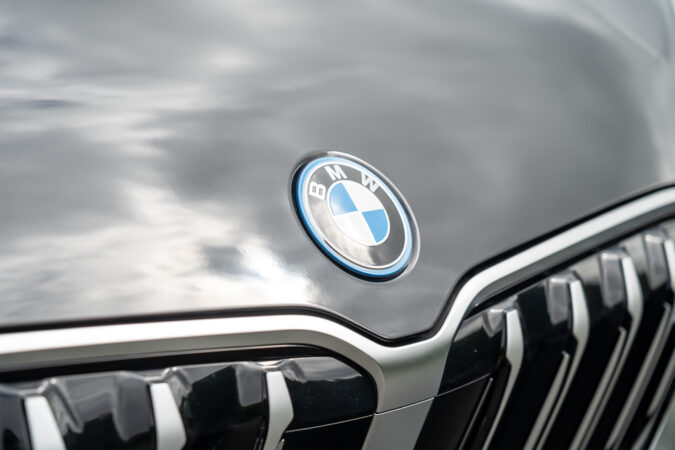 Looks-wise, it appears very traditional, like any other BMW compact SUV… For better or worse. In fact, its faux-but-almost-real kidney grille on the front makes this even less obvious that the iX1 is an electric car. I can't help but notice just how different BMW's approach to the iX1 is when compared to what VW is doing with their ID cars or Polestar's sci-fi-esque ethos. But hey, at least the iX1 is a handsome car, still.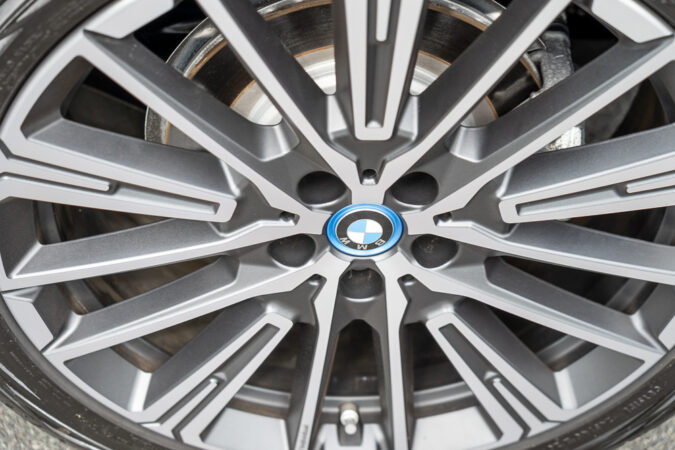 How Does It Drive?
Considering BMW's new technical jargon to redefine how its many engines – electric and otherwise – sit on the performance ladder, the iX1 adopts its xDrive30 electric powertrain. It outputs a modest 313hp, as well as a healthy 494Nm of torque. That should be good for a speedy 0-62mph time of 5.6 seconds, before topping out at 111mph. It should be noted that you can't access all 313 horsepower every time.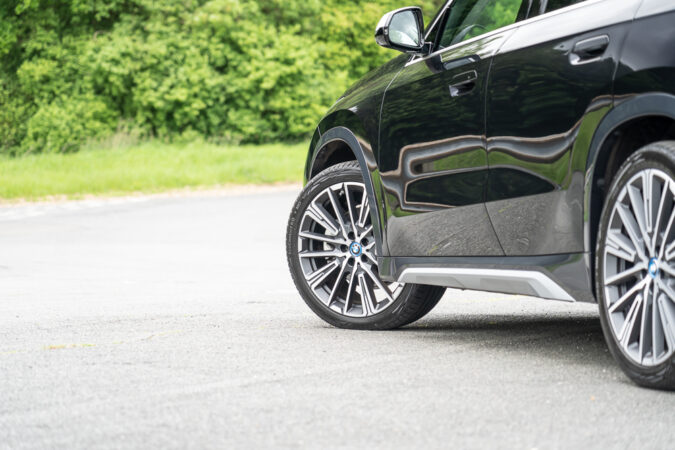 The latter can be accessed occasionally with the iX1's temporary "over-boost" function. Nonetheless, for a good portion of your driving, it's more than fast enough for an SUV. Even better, the iX1 has a dual-motor configuration – one on the front axle, and the other on the rear axle. That allows the iX1 to have all-wheel-drive, which subsequently makes this an ideal all-season car.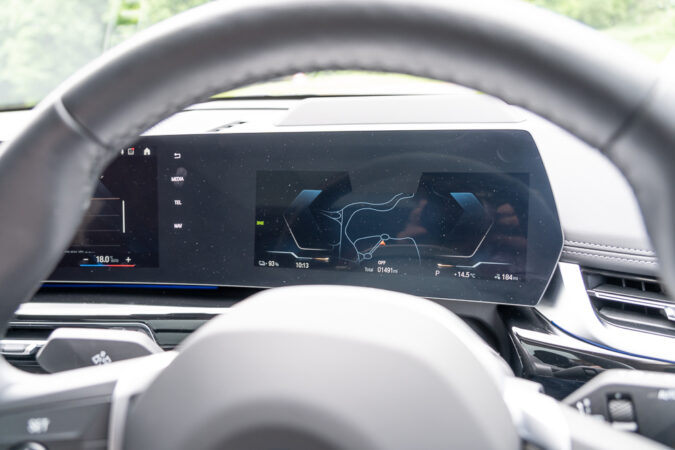 But how about its on-road manners? Well, being an EV, it's expectedly quiet and refined. Yet, it does have this interesting orchestra-like synthetic engine sound – almost like an organ or piano – that's quite distinct from most other EVs that I've driven. The driving feel is traditionally BMW too, which is a good thing. The iX1's steering is a bit numb and light, but for day-to-day driving, it does take a lot of the stress away.
Another BMW-ness that's present is the solid Teutonic feel on the road. Combined with the commanding driving position, I can see why these SUVs and crossovers have exploded in popularity. It's a robust car to drive, and is generally pretty effortless to just get in and drive. Be it for a school run, your work commute, and a short trip to the supermarket. The iX1 has all the excellent qualities of both a BMW and an EV.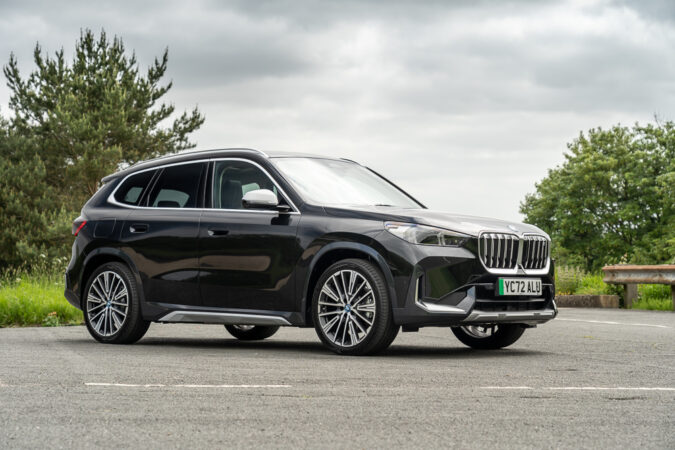 What Is It Like Inside?
The interior should be familiar to anyone who's used to modern BMWs. It's simple, minimalistic, utilitarian, and functional. It's quite clear to me that with the iX1, BMW seems keen to bring some of the familiarity of old-school ICE cars into their new EVs. For instance, the drive selector just looks like – and you interact with it similarly so – a regular automatic drive selector from BMW. The controls are all where you'd expect them to be, as well.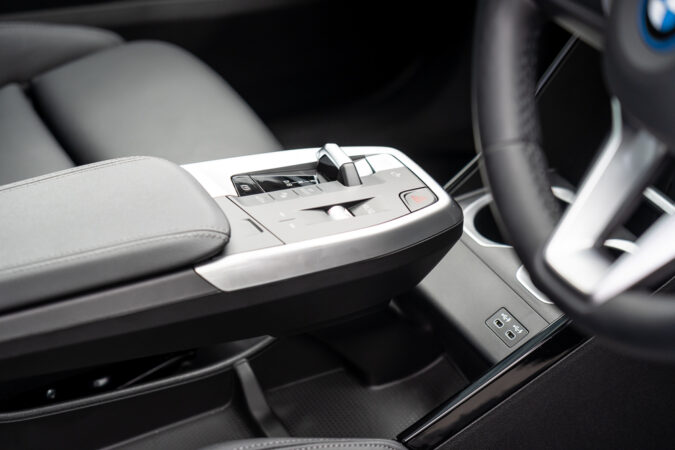 It's unlike some other EVs, which prefer to try and re-invent the wheel, to the detriment of owners needing to re-learn what everything does and how it all works. One example is the drive selector in VW's ID cars, as it's a stalk that requires you to reach over where you'd normally turn on the windscreen wipers. On a more practical side of things, the BMW iX1 has a lot of legroom and headroom for your rear passengers.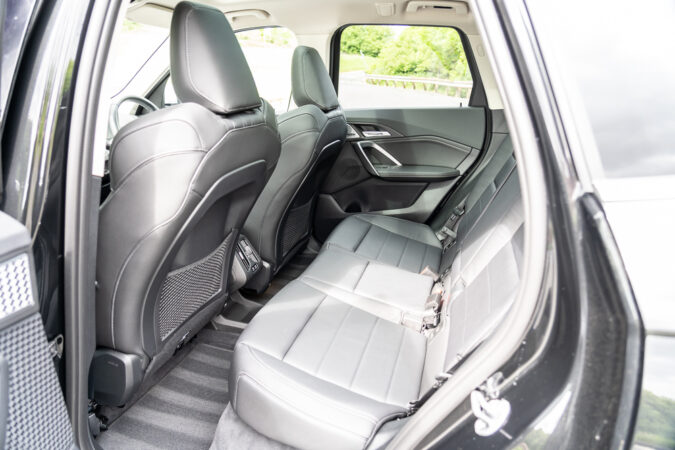 So, it's a good candidate if you're considering getting it as a posh family runabout. There's a fairly large boot in the back, featuring a flat load floor, and no high load lips or odd indents to get in the way. As with a lot of other BMWs, tech is another focal point of their iX1. You might've noticed that giant curved display on the dash. It's split between working as the infotainment system, as well as the digital gauge cluster.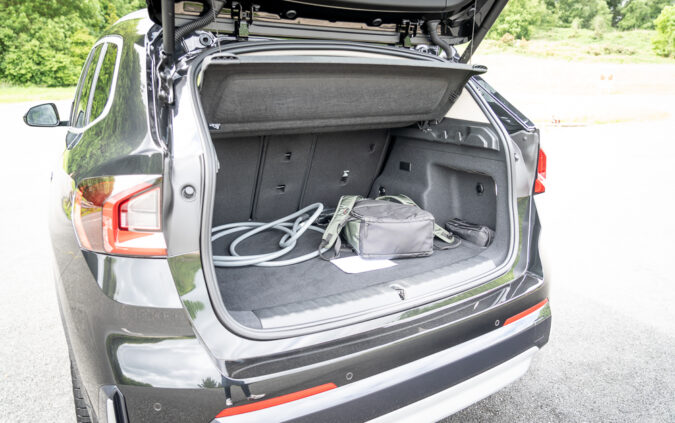 This system works brilliantly and is no doubt one of the best systems on the market today. There are all the little things, too. For instance, you could get an augmented reality overlay on your satnav, alongside that massive suite of driver aids and safety systems to keep you safe on the road. Connectivity is a plus too, as you get both Android Auto and Apple CarPlay, with all the bells and whistles that you'd expect.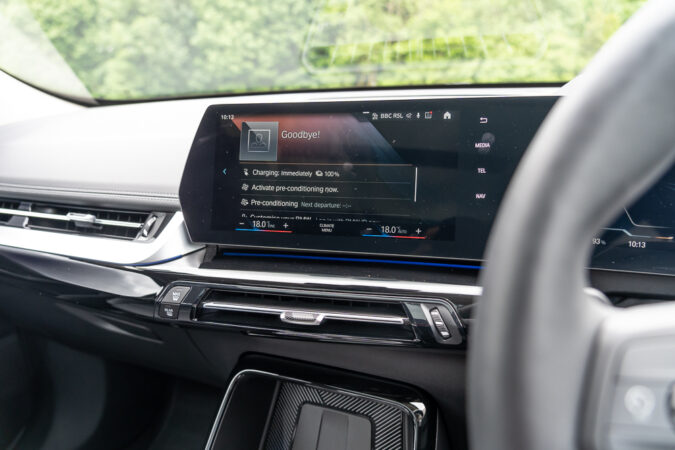 The Experience
Among the key considerations for anyone shopping for an electric car is range. This is one area where the iX1 equally does a good job in, and it does at least have a respectable amount of endurance under its belt. As per WLTP testing, you'll get up to 270 miles of range. However, in the real world, with mixed driving conditions, you can expect somewhere in the low to mid-200s miles of effective range. It's fairly decent.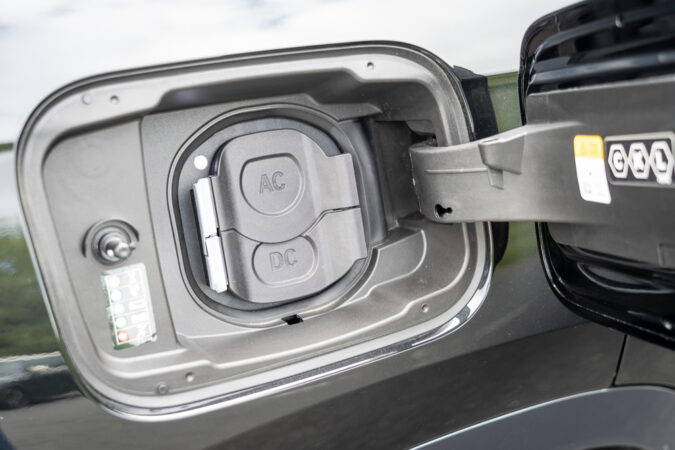 You can also recharge your BMW iX1 rather speedily. It would take you just a mere 30 minutes of charging to get from 10% to 80% when plugged into a 130kW DC rapid charger. Of course, trickle-charging it overnight through the mains or a wall box will take you longer.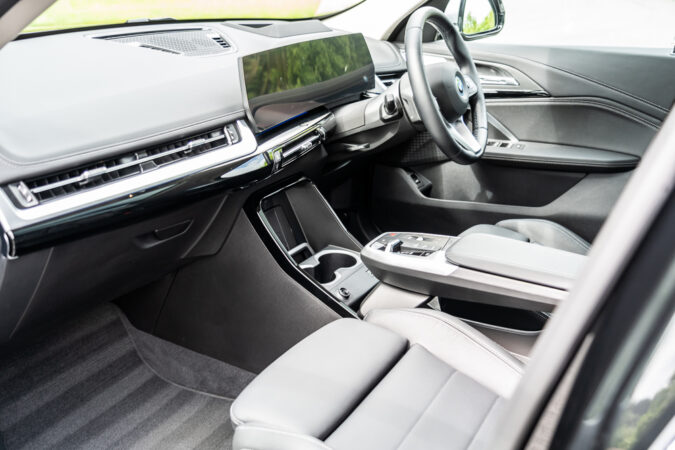 All of that is sourced from the 66.5kWh battery pack – that's the gross capacity, whereby the actual usable capacity is around 64.8kWh. It's not the largest battery that we've seen when compared to other EVs in its class, but that does mean that charging it won't take too long, either. When plugged in via 11kW AC, you'll be able to top up the battery in under 6 hours, when charging from empty at 0% to full at 100%.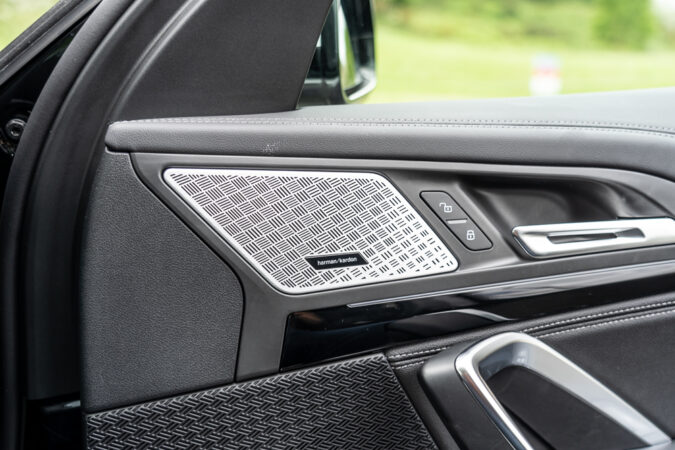 BMW iX1 xLine Cost
As tested, our BMW iX1 here had an on-the-road price tag of £60,390. Although, the iX1 range – with that entry-level xLine trim – starts at around £53,295. Our car had a couple of major cosmetic options, like that lovely Black Sapphire paintwork for £595. Then, there's that nice black leather upholstery with contrasting grey stitching for another £1,150. Aside from that was a very liberal helping on the options list.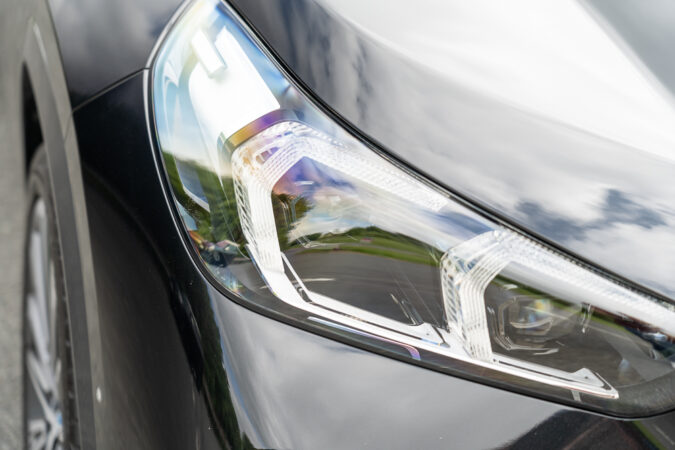 The most expensive singular option is the Technology Plus Pack for £2,750. This, I think, is actually a good deal, considering that it gains you a heated leather steering wheel, a parking assist feature, a heads-up display, and a wireless charging pad for your phone, among other great goodies. Our iX1 was then fitted with BMW's Comfort Pack for £1,050, which included some memory seats and some other upgrades.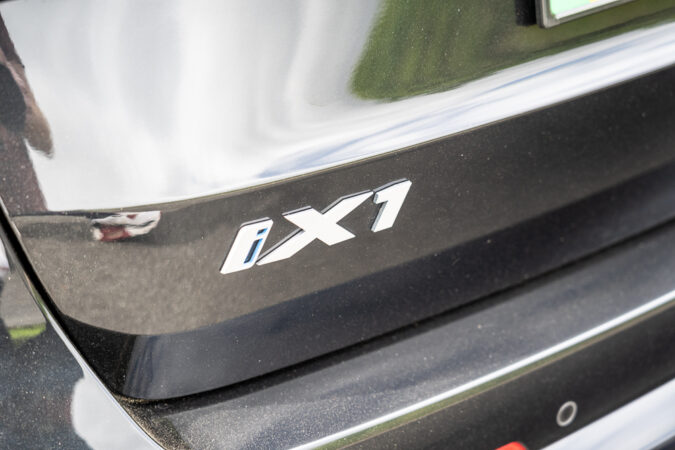 Elsewhere, there was the £1,390 optional extra to get some 20-inch alloy wheels. Also, £1,000 to spec the iX1 with a panoramic glass roof, and £300 for sun-resistant window tints. A rather costly option was £150 for a set of luggage nets. And, £600 for the Harmon Kardon premium sound system, which does help with upping the audio quality that bit higher. All in all, that's roughly £7,240 in optional extras alone.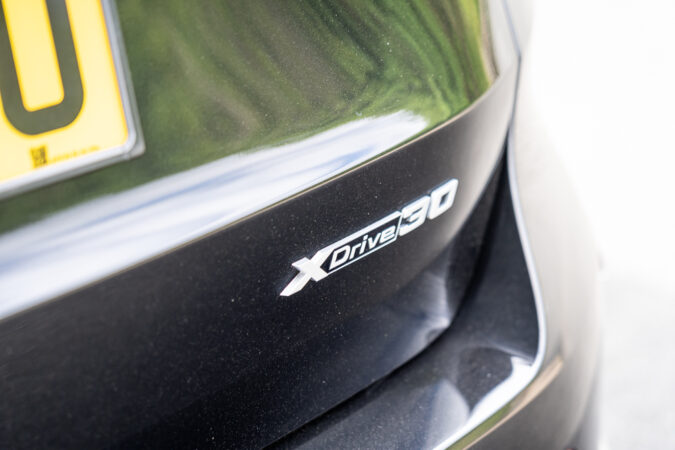 Verdict
As we've noted so far, this BMW iX1 isn't a ground-breaking or convention-defining EV by any means. But, there's a good reason why it'll be a popular choice among consumers, and why you should strongly consider one… It's a familiar car. The iX1 drives and feels like any other BMW today, or a car that you're already used to. Yet, it has the benefits of being an EV – no tailpipe emissions, low running costs, and a relaxed driving experience.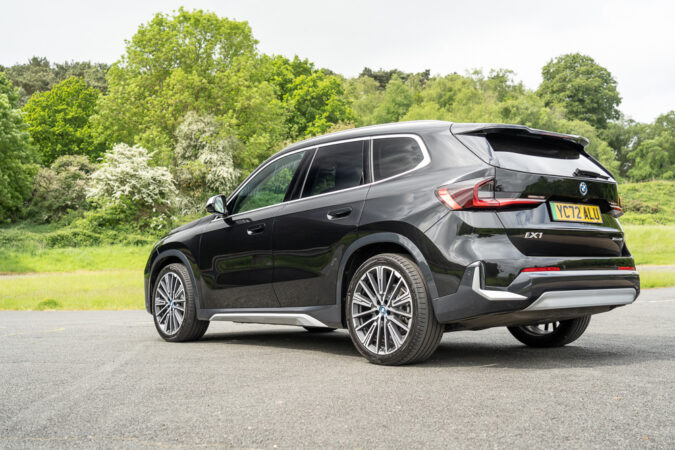 Unlike some other EVs that require you to relearn how to drive a car, the iX1 encourages you to get in the driver's seat and get going. It's comfortable, quiet, and serene, yet has all the practicality that you'd expect on any compact SUV or family car. It's practical, doesn't straddle you with immense compromises, and at the end of the day, it's an easy-going car to live with. If EVs are too big of a first step, consider the iX1 as it will feel traditional even with all the big changes in the drivetrain.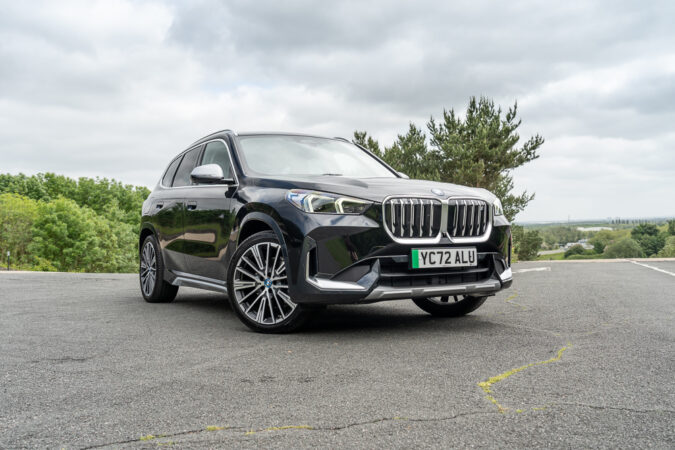 Specification
BMW iX1 xLine Specs

Price: £60,390
Engine: Dual-Motor AWD, 64.8kWh
Power: 313hp
Torque: 494Nm
0-62mph: 5.6 seconds
Top speed: 111mph
Weight: 2,085kg
Economy combined: 259-270 Miles (WLTP – Combined)