Few cars on the market today exude the same sense of cool and fun as much as the Mini. For generations now, the Mini has always had that charm and quirkiness which not many on the market could rival. When the brand was revived, countless special and limited editions have added unique colour and vibes, like this new Resolute Edition range, adding even more flair and style to the already funky Mini Cooper.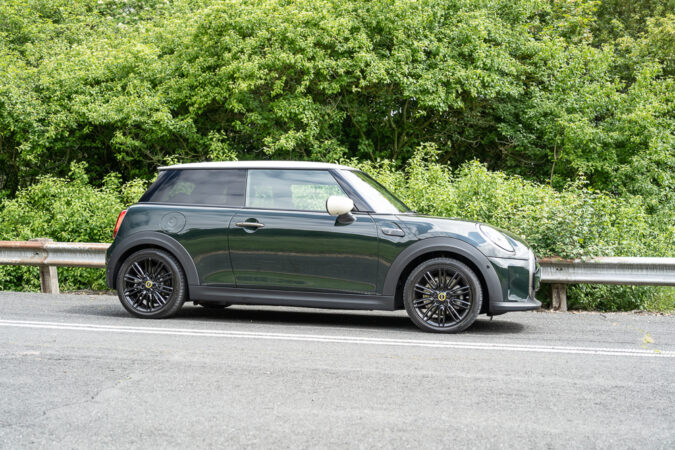 I know limited edition variants of cars can feel rather gimmicky or surface-level at times. But, considering that the Mini has been pretty long in the tooth, a well-executed special edition trim can be refreshing. It's the same with this Resolute Edition model. Sure, very little has changed internally, but just a quick glance will tell you that it's no ordinary, run-of-the-mill Mini. Yet, are those little updates really worth it?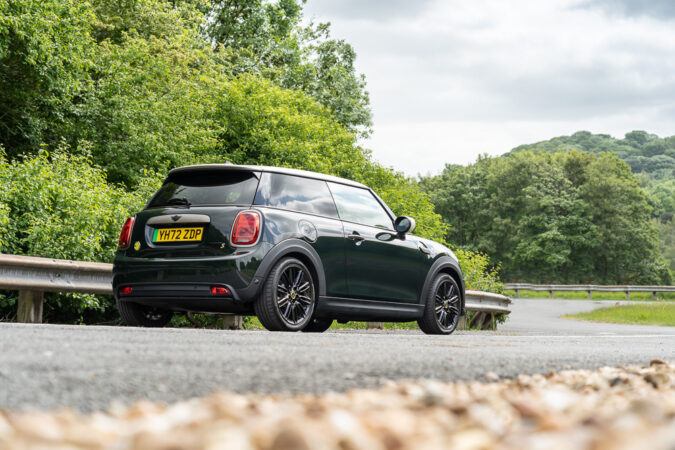 What Is The Mini Cooper S Electric Resolute Edition About?
Design-wise, this Mini Electric looks just about the same as every single Mini Cooper since the brand was brought back to life in the early-2000s. On the one hand, it's good to see that electrification hasn't made any drastic changes to its iconic and incredibly recognisable looks. In fact, you'd be hard-pressed to note any differences or tell this apart from the regular, internal-combustion-engine Mini Coopers.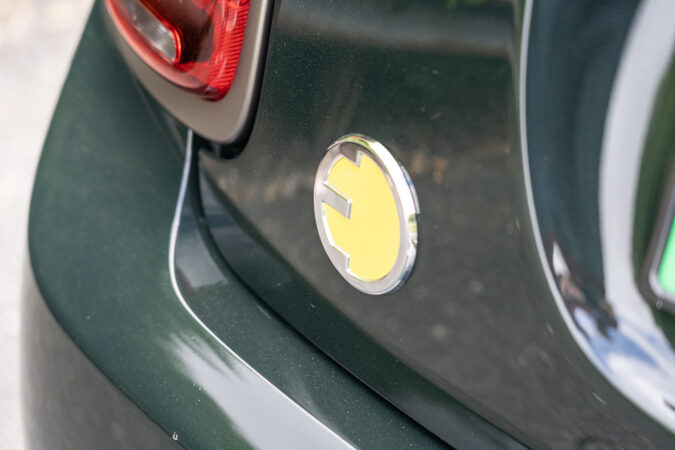 Unless, you look hard enough at that faux grille and notice those little "e" badges sparsely dotted about. It'll look even better in this Resolute Edition guise, where the cosmetics make it worthwhile. There's that deep, rich Rebel Green paintwork, further contrasted with the solid white roof and wing mirrors. Mostly, I've also grown to really adore the glimmering bronze accents and brightwork throughout.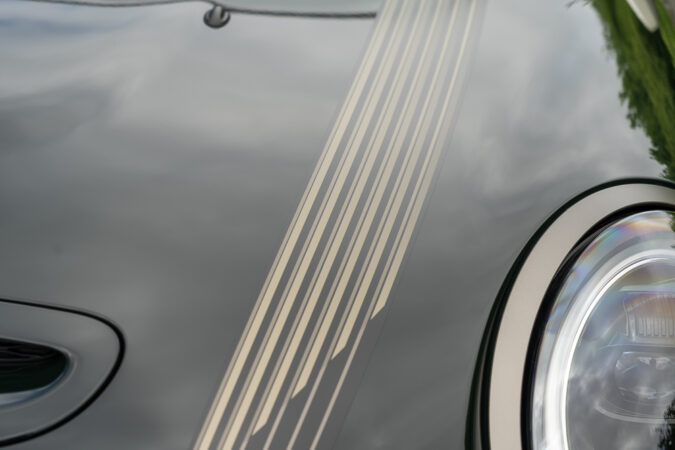 You'll spot these bronze accents in place of the chrome on the regular Minis. There's bronze on the grille surrounds, the headlight (and taillight) surrounds, as well as the door handles and tailgate latch. There's even that lovely retro bronze decal on its bonnet, not to mention the darkened wheels and exterior trim. It's a good way to hark back to the original Mini, while adding those modern touches.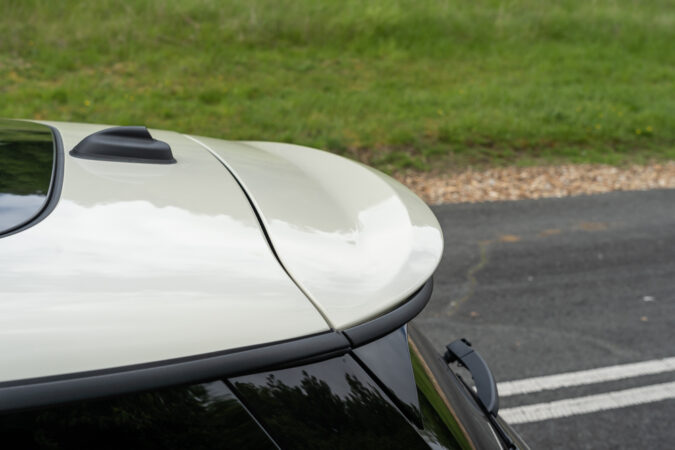 How Does It Drive?
The electrified nature might bring fear to purists and enthusiasts who fear the Mini's driving feel is going the way of a more sterilised and dull experience… In reality, there's nothing to fear. Once you get behind the wheel of the Mini Electric, you'll still find that same lively go-kart-like spirit. If anything, when paired with an electric powertrain, the instant torque makes it even zippier and nippier than before.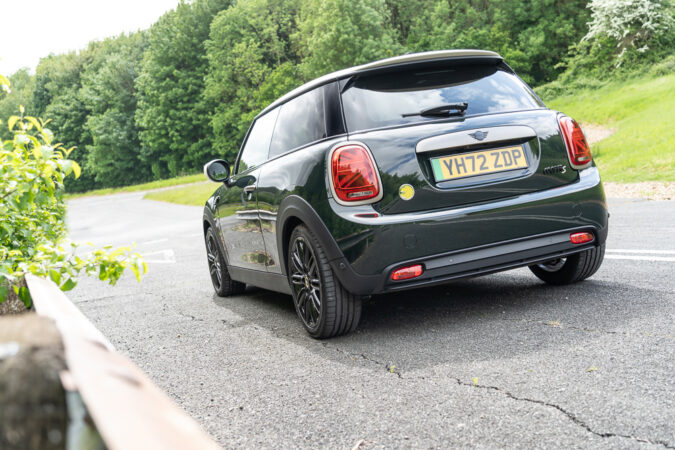 Though there have been a lot of cosmetic changes, the Resolute Edition remains unchanged as far as the powertrain goes compared to the regular Mini Electric. This means you're getting a single front-mounted electric motor. That should be good for around 184hp and 270Nm of torque. This will net you a 0-62mph acceleration of a rather decent 7.3 seconds, before finally hitting the Mini's top speed of 93mph.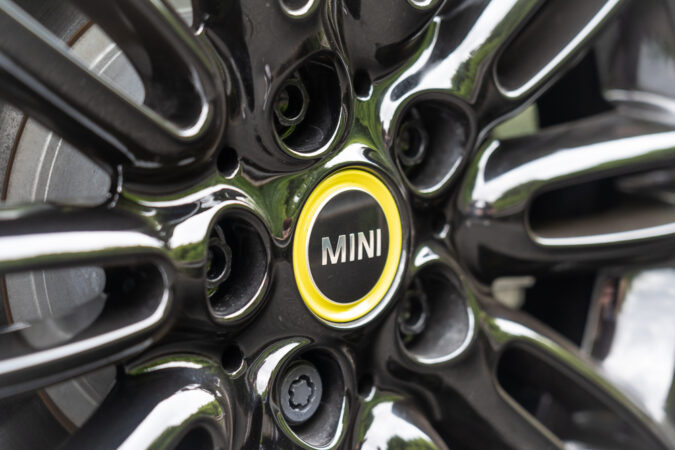 It's not so much the straight-line speeds that impresses me the most. Rather, it's when you chuck it into a corner. Dynamically, it's as fun to enjoy and have a blast on a tight, twisty, and technical road. That's the case despite the increased weight of the Mini Electric over its ICE siblings. Of course, if you're still not yet ready to give up internal combustion, the Resolute Edition can still be had with the non-EV Minis.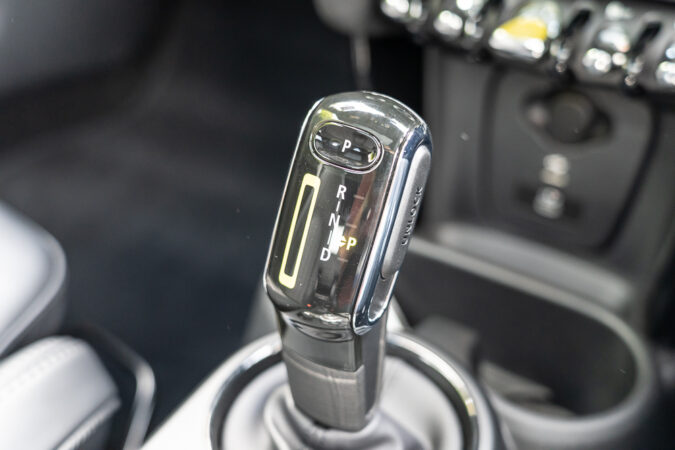 Nevertheless, for the more typical day-to-day driving, such as commuting over the motorway, an electric motor makes for a brilliant pairing with the Mini. It's extremely quiet and refined, with no vibrations or sound that you'd normally get from an engine. This all makes for a car that's joyously relaxed and that's so effortless to drive from A to B. This alone is all the reason why an EV Mini is better than its ICE sibling.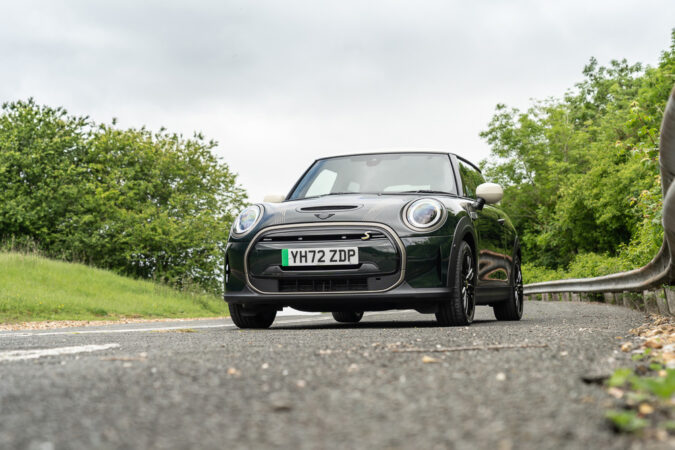 What Is It Like Inside?
The interior of these Resolute Edition models carries over some of the charm from its exterior detailing to the cabin. You'll notice as you get in, right away, that bright flash of shiny bronze decals, weaved into the dashboard, then joined by the bright yellow-gold patterns on the seats. It's a really good look that would otherwise bring out more unique touches that offset this else wise very familiar Mini interior.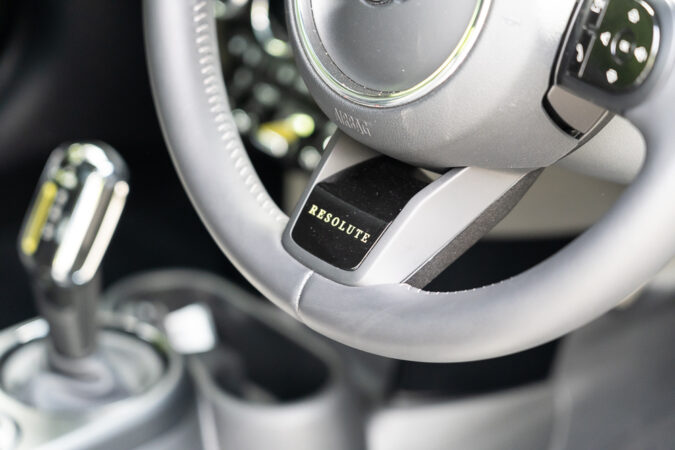 Given that the Mini has neither evolved nor changed too much all these years later, the freshness that the Resolute Edition brings is welcomed. It does, I think, make it feel nicer, more special, and more premium in comparison to the same Mini Electric that I drove a little while ago. The interior layout is altogether quirky and cool, yet satisfying and intuitive. The centre console is the best place to explain how…
While some carmakers have opted to remove as many hard, physical buttons as possible in lieu of touch-sensitive controls, the Mini Electric has a satisfying row of piano keys for your important car controls. It's then flanked by simple, tactile, physical switchgear for quick access to your climate controls – simple and easy to use. Moreover, you can easily rely on muscle memory to use them while you're on the move.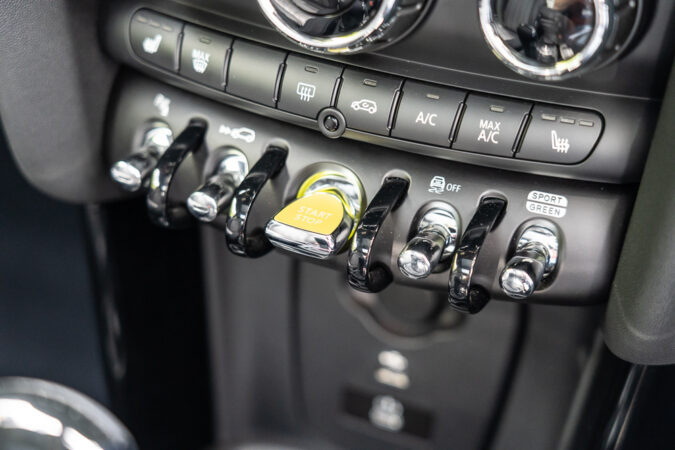 The same could be said about that infotainment system, as well. It's slick and straightforward to interact with, and looks good to the eyes, too. As is, the gauge cluster. Although, the matte finishing on its screen, while it does help to mitigate glare from sunlight, it also has the side effect of making the graphics look a tad blurry. Overall, the interior of the Mini Resolute Edition is a great place to spend time in.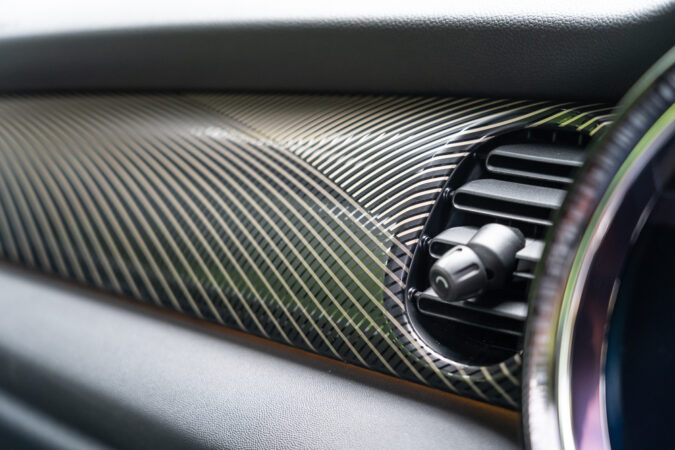 The Experience
One important factor to consider with any EV is, naturally, its range. With this Resolute Edition, as with a regular Mini Electric, is unchanged in regards to its battery and electrics. Therefore, you're looking at that same WLTP-estimated range of between 140 to 145 miles. This is then sourced from a 32.6kWh battery – note, this is the gross capacity, as the usable effective capacity is a bit smaller, at 28.9kWh.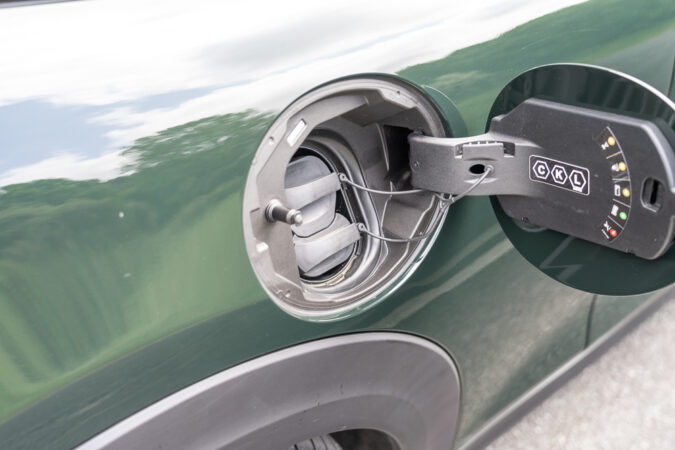 When compared to a lot of other electric cars on the market, including those at this price point and class, the battery capacity on the Mini Electric was relatively small. This is what explains the comparatively 145-mile range. That's especially when you consider that there are EVs in this price bracket and cars only a little bigger than the Mini Electric, which can handily manage at least 200+ miles of range.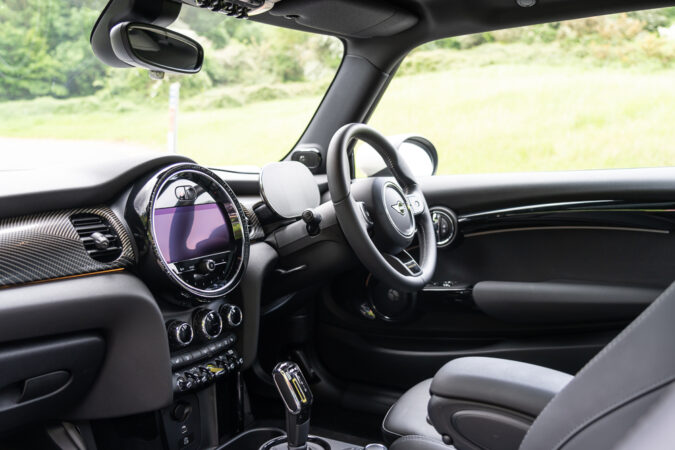 Nevertheless, the Mini isn't really meant for long-distance road trips or cross-country excursions. Instead, it was conceived more as a city car or a daily commuter. For most people who regularly commute to work from home, or need to go for the daily school run, while also stopping by the local Tesco to restock your shelves for the week, 145 miles of all-electric range should be sufficient for a whole day's driving.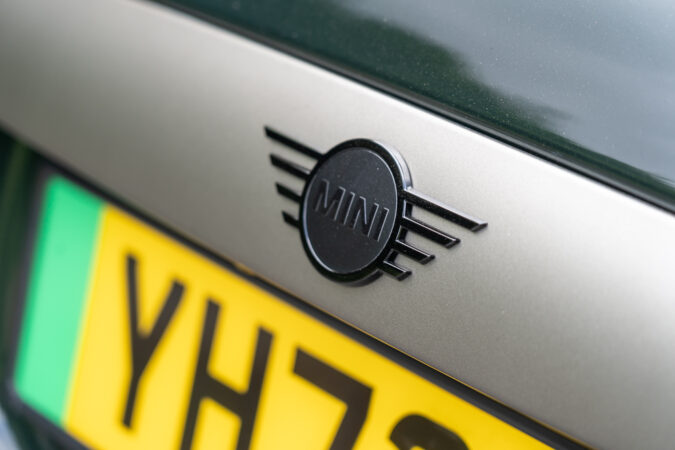 However, if your round trip or driving needs go beyond that, you might then have to consider its rivals. At least the Mini's tiny battery does mean that charging it is much faster. When plugged into a 50kW rapid charger, it can top up the battery in just under 40 minutes. On the other hand, slower 7.4kWh and 11kW chargers will take you about 3.2+ hours and 2.5+ hours to fill up that battery pack, respectively.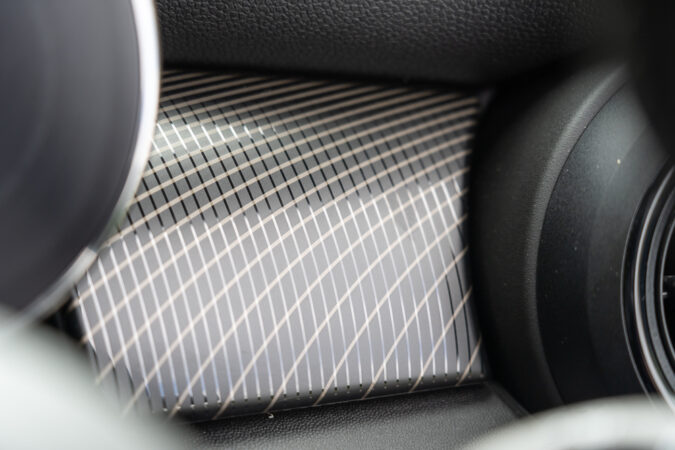 Mini Cooper S Electric Resolute Edition Cost
As you see it here, our car had an on-the-road price of £34,935. Although, the Mini Electric Cooper S with the Resolute Edition pack starts from £34,470. Our car there only had one optional extra, this being £250 for sun-resistant tint on the windows. As far as value is concerned, most of the equipment that you'd get here comes as standard with the Resolute Edition pack. So, it really is pretty good value for money.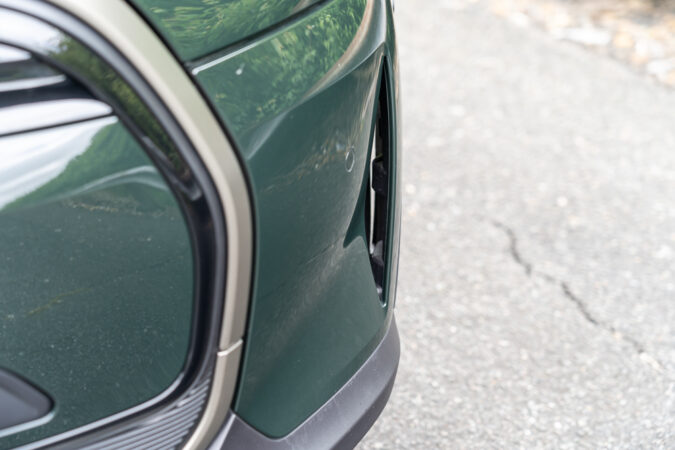 That includes the Rebel Green paint, along with the excellent mixture of white and bronze accents on the exterior. Not to mention, the gold-bronze-yellow trim on the interior. You also get these 17-inch alloys, a wireless charging pad for your phone, front heated seats, a parking assist feature, a heads-up display, its Harmon Kardon sound system, and more. Some of these are otherwise optional on regular Minis.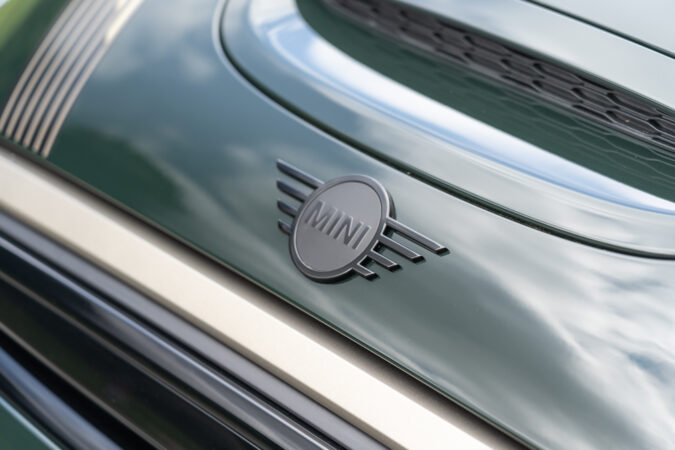 Verdict
On the surface, the Resolute Edition adds not that much more over the standard Mini Electric besides the bronze brightwork and dark green paint, as well as a tonne of once-optional features now standard fit. A keen eye will tell you, however, that these seemingly small updates are a refreshing touch over this Mini. They bring more colour and a unique look that is quintessentially distinct from the Mini Cooper.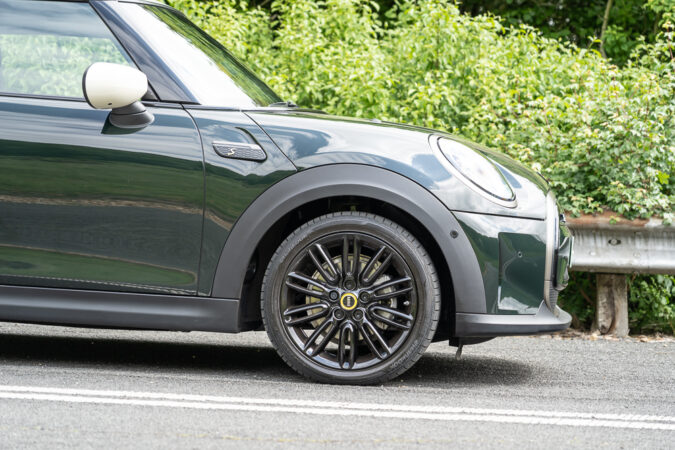 If not, or if you don't care too much for some lashings of paint, underneath the Resolute Edition, it's that same Mini Electric that I really loved since I first drove it. It's practical, back-to-basics, easy-going fun – a car that you'd find simple to live with day-to-day, and could still put a smile on your face. Don't just take the Mini at face value, as it's a lot more capable than it might let on.

Specification
Mini Cooper S Electric Resolute Edition Specs

Price: £34,935
Engine: Single-Motor FWD, 28.9kWh
Power: 184hp
Torque: 270Nm
0-62mph: 7.3 seconds
Top speed: 93mph
Weight: 1,775kg
Economy combined: 140-145 Miles (WLTP)