Honda Civic EX 2018 6-Speed Manual
With keys to Honda's much-anticipated tenth-generation Honda Civic, we eagerly hop on board the Honda Civic EX to form an opinion on it.
What's the Honda Civic EX all about?
Anyone looking at hatchbacks nowadays will no doubt be pointed towards what some may consider being the default answer the Honda Civic. It's hard to deny with just how ubiquitous they are throughout the globe.
The Honda Civic, for instance, is a fan favourite and has a passionate cult following of its own. Enthusiasts like the feeling of sportiness that came with its simple low weight construction. Hence, I think Honda has embraced that sporty image, especially with the latest 2018 Honda Civic EX.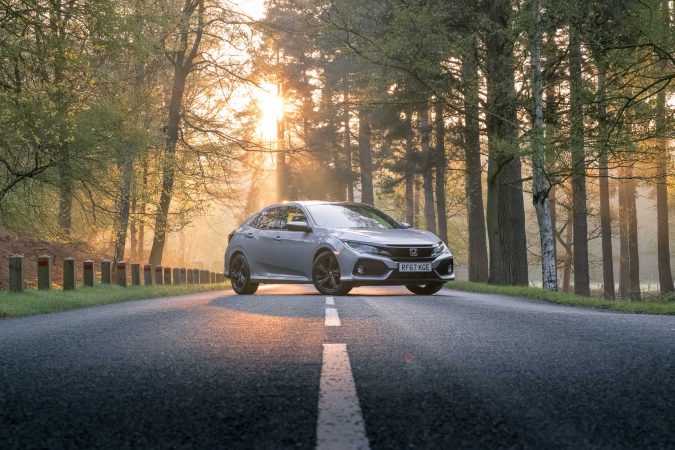 It's quite a departure from the previous generation, but it's something we've seen Honda do every new generation of Civic. Of course, Honda is always quite ahead of the curve in terms of aesthetics as we've seen previously. Since it's not an all-new model, the initial shock factor has worn off somewhat.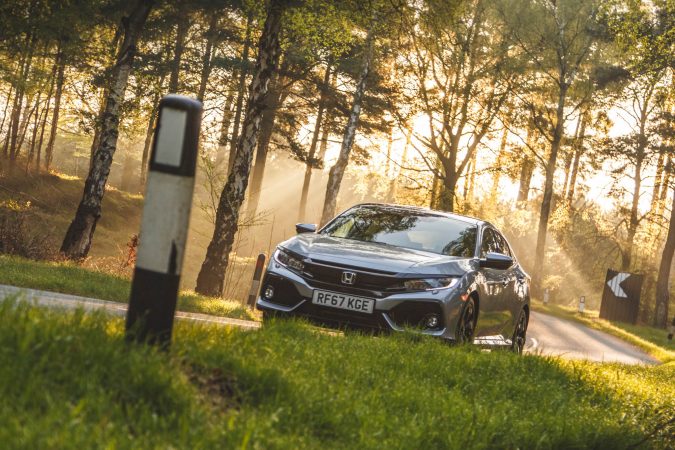 However, we still have a contentious looking hatchback with a busy front fascia. The lower apron is dominated by grilles while the Honda logo boldly lies flat on Honda's new design element that connects the two headlamps. The rear, like the front, sports massive vents and C shaped tail lamps. The roofline slopes gradually, while a novelty roof spoiler finishes off the overall look.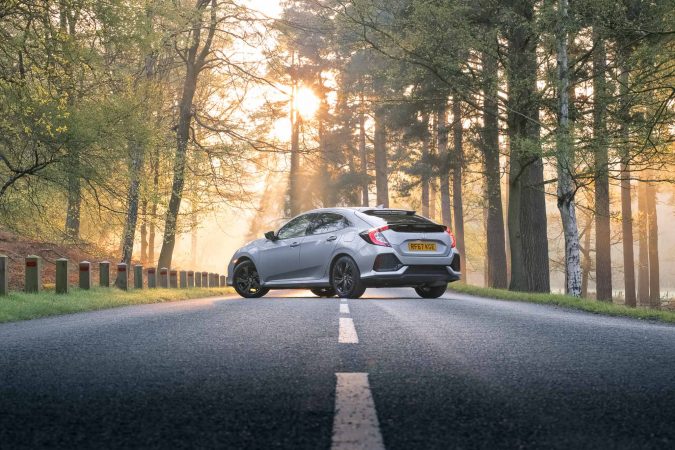 Our Civic 1.6 i-DTEC EX is painted in the £525 'Lunar Silver Metallic', which is a quite ordinary greyish-silver found on many other silver cars. While it may be a popular choice for buyers, I reckon either the standard 'Rallye Red' or the £525 'Brilliant Sporty Blue Metallic' will accentuate the Civic's design cues better. Sitting on the standard 17″ alloys you receive when opting for the SR trim and above, the new Civic boasts a nice stance.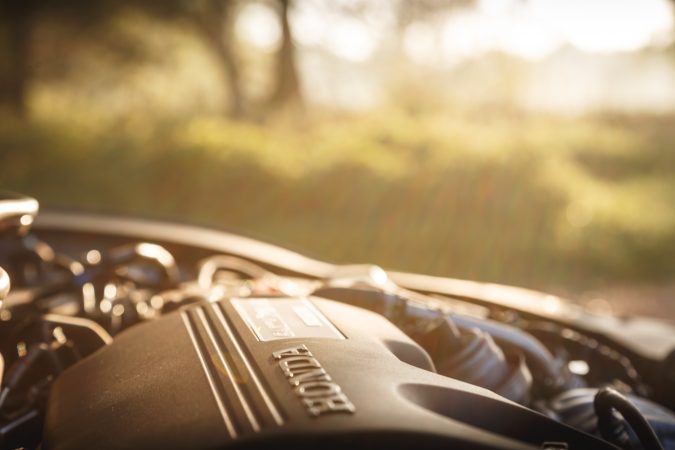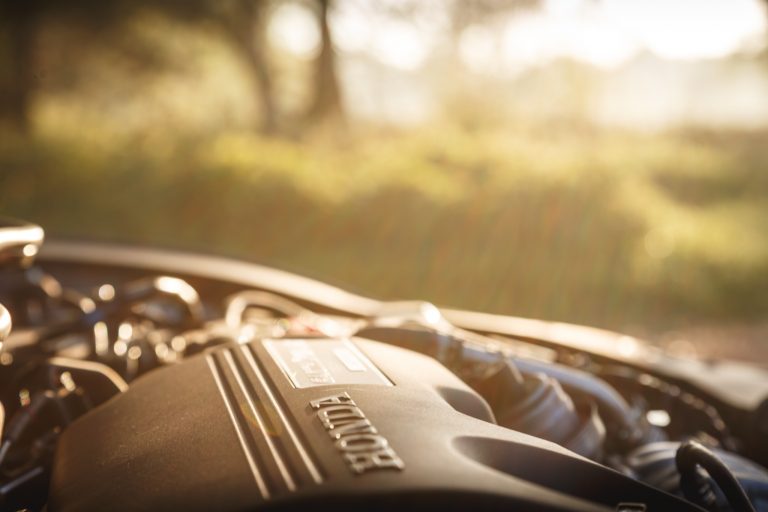 Our Civic is powered by the 1.6-litre i-DTEC turbocharged inline-4, the only diesel option in the 2018 Civic lineup. It puts out 118 hp and 300 Nm of torque. It's the least powerful engine you can opt for, but being a diesel it is full of torque.
If you decide that the diesel is for you, the only transmission that's available is the classic 6-speed manual transmission. It drives the front wheels, propelling the Civic 1.6 i-DTEC EX from 0-62 mph in 10.2 seconds onto a top speed of 125 mph.
Of course, being a modern diesel, its economy figures are impressive. It can muster 80.7 mpg combined while putting out just 93 g/km of CO2.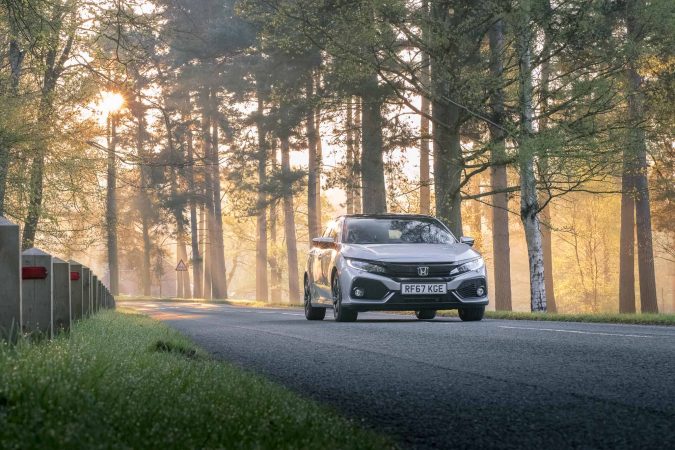 The other two powerplant options that potential prospects can select are either a 1.0-litre inline-3 VTEC turbo that puts out 127 hp and 200 Nm of torque or the surprisingly hot 1.5-litre inline-4 VTEC turbo which produces 180 hp and 240 Nm of torque. The latter of which is a default choice for the Civic Sport variants. Petrol engines have a choice between the aforementioned 6-speed or a CVT.
Civic EX – How does it drive?
Startlingly, while the diesel engine may appear as a stark contrast to the aggressive futuristic styling of the Civic, it's really rather agreeable. As expected, it makes torque aplenty, and due to that, throttle response in any gear is excellent. With 300 Nm of torque on tap, the Civic i-DTEC feels plenty powerful and so responsive that I don't think you would know it is a diesel.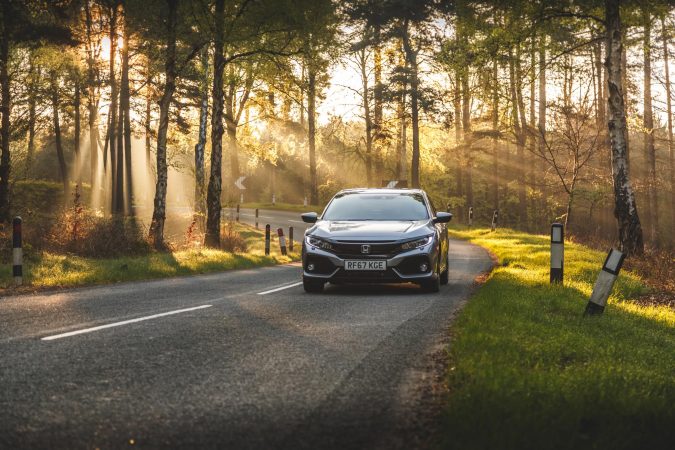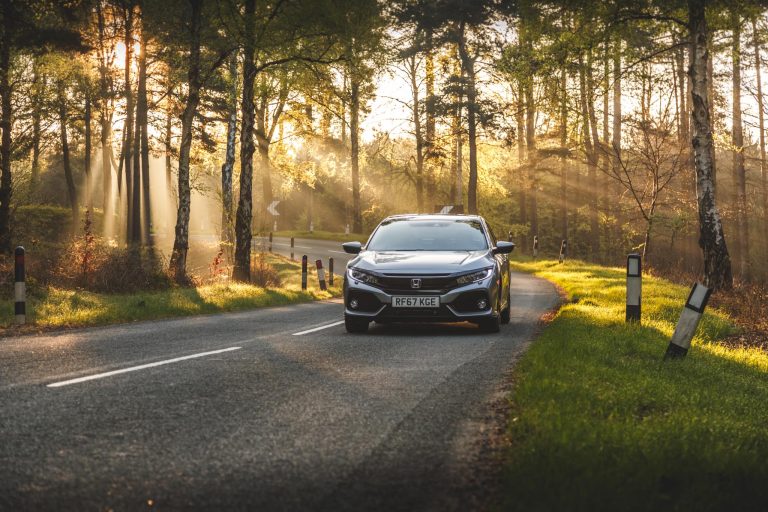 This means that overtakes and ascending inclines are a breeze for the Civic. Where the engine really thrives though is trawling around the urban streets, where immediate torque is favoured over horsepower. That said, it's not a trailblazer, but the initial punch is quite intoxicating. Most astonishingly, thanks to both the sizable 12.39-gallon fuel tank and efficient engine design, by the end of my 450 miles trip the Civic still has plenty of diesel left.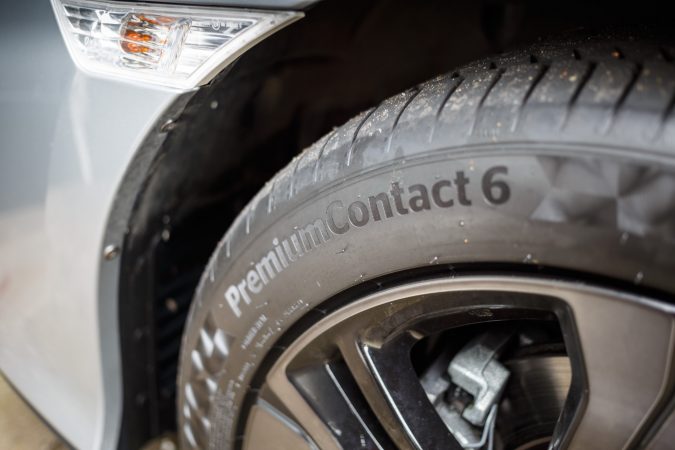 The 6-speed gearbox is just that, a 6-speed. For a car intended for leisure daily driving, it's quite precise and gratifying. All the other driver inputs are easy to work with, a light variable ratio steering aids tricky city manoeuvres, while the clutch sports an effortless action. The brakes are well-defined in engagement but aren't vicious at halting the car.
Opting for the Civic EX model is actually the range-topping trim for non-Sport Civic, and thanks to the extra premium it commands, it comes with Honda's Adaptive Damping System with two modes – Normal and Sport. You'll most likely want to keep it in Normal, as that best represents the Civic's quality, athletic yet smooth. The Sport mode feels a little too stiff with not to much gained regarding the driving experience.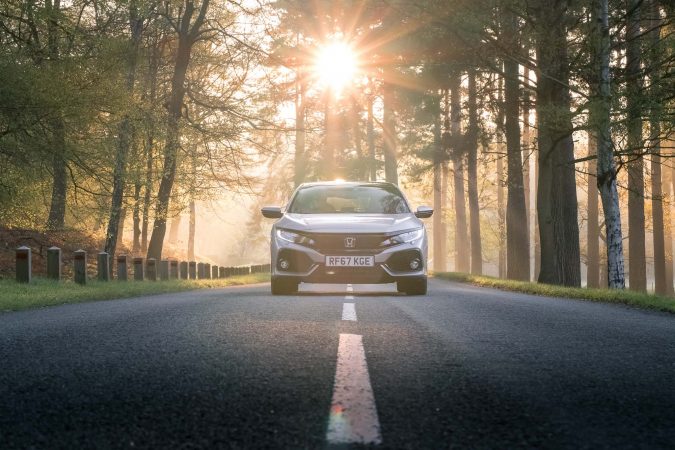 If you've paid attention, the tenth-generation Civic actually shifted onto a completely new chassis Honda dubs their global compact platform. The FK8 Civic Type-R also shares this chassis, so you can imagine that the normal Civic must've shared some of the finesse.
And it's quite apparent, with an agile chassis and an eager nose, the new Civic is very amenable and works itself into and out of corners suitably well. Traction isn't particularly an issue, as the Civic actually features 'Agile Handling Assist', which is electronic torque vectoring that strategically apply the brakes. It's an entertaining drive especially paired with the bubbly diesel and a 6-speed manual.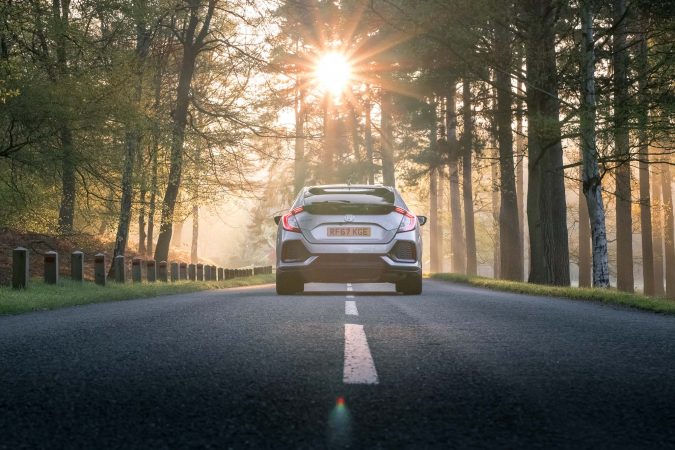 Featuring quite a supple ride, the Civic is a joy to roam around the city in. It absorbs bumps and crevasses well while settling swiftly after undulations. It also copes with motorway cruising quite well with a very hushed interior and muted engine. Additionally, Honda SENSING which includes Adaptive Cruise Control and Lane Keep Assist transform into a relaxing ride along rather than a drive.
What is it like inside?
The best thing is that the interior plays a part in the Civic's decorous road manner too. Expending for the EX model nets you leather seats which are very comfortable to sit in on long journeys. The driving position is typically Honda, being quite low with the bolsters hugging you tightly.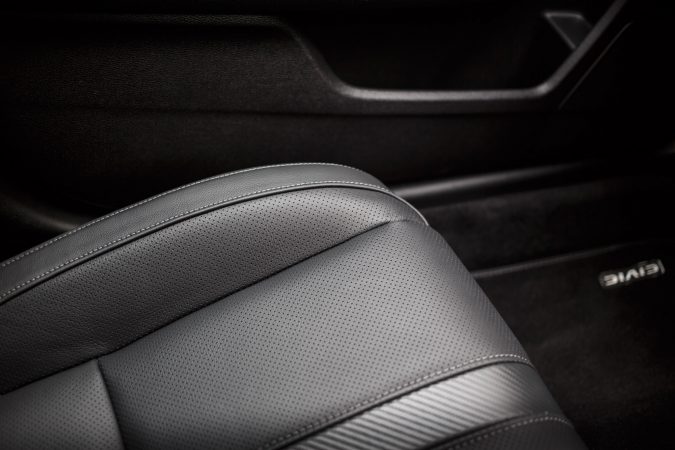 I found myself liking the digital instrument dial that lies on the centre of the instrument cluster. It's rather big and packs a lot of customisability to fit your own needs.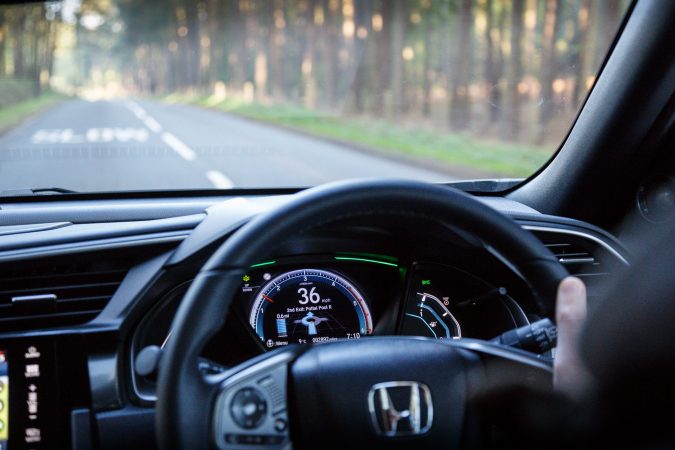 For the SR trim and above, the Civic gets a 7″ Honda Connect infotainment touchscreen. It's quite good with responsive controls, but the user interface could be better. Deftly, Honda provides a small cubby for smartphones to reside in beneath that, with a USB port tucked away deep underneath so you can keep the cables tidy charging your phone.
There's also an HDMI input above the USB port, and wireless charging is available as an extra on the EX trim. Material choices are generally pleasing, with solid build quality that instils confidence in their longevity. There's also another USB port and removable cupholder hidden within the armrest.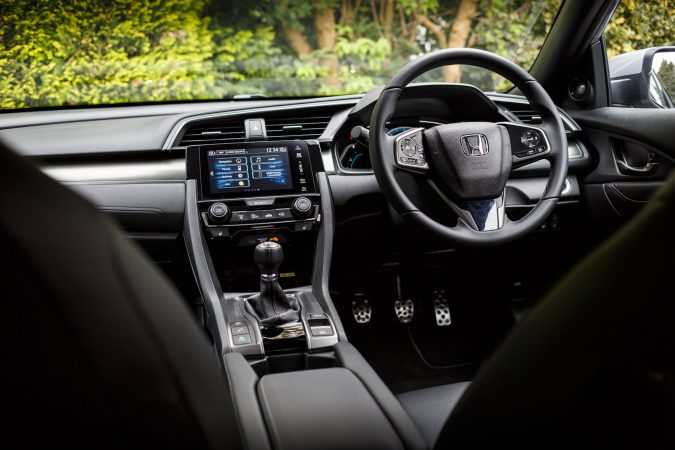 Rear passenger space is a bit of a mixed bag. The rear legroom is stupendous, more than enough to comfortably recline. However, the headroom is less generous, as the C-pillars strangely wraps around the hatch which intrudes headroom, but only slightly. The middle passenger doesn't have this issue. Nevertheless, The rear seats are very soft and accommodating.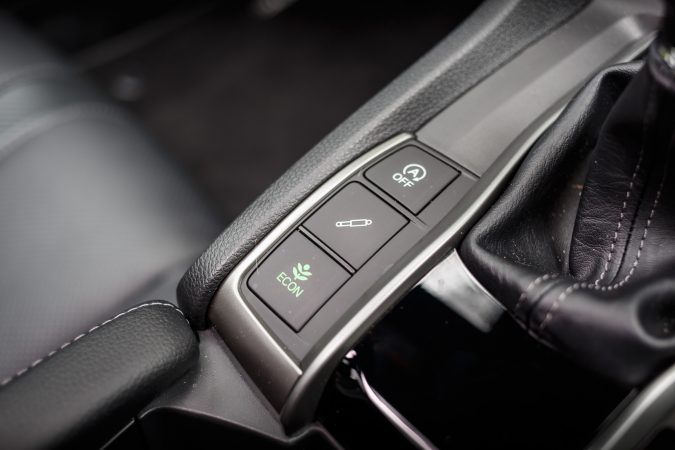 Open up the rear hatch, and you'll find a class-leading 478-litres of cargo storage. The boot floor doesn't lay entirely flat even with the rear seats down, but you can expect 828-litres of storage with them folded. The capacious boot does have a sizable lip though, but nothing too severe.
Honda Civic EX – The Experience
Our time spent with the Civic is just enjoyable. It's a performer under all conditions we threw it into, and that's really the whole purpose that a car like the Civic must fulfil. It's a jack-of-all-trades that happens to be endowed with the capability of its devious brother, the Civic Type-R.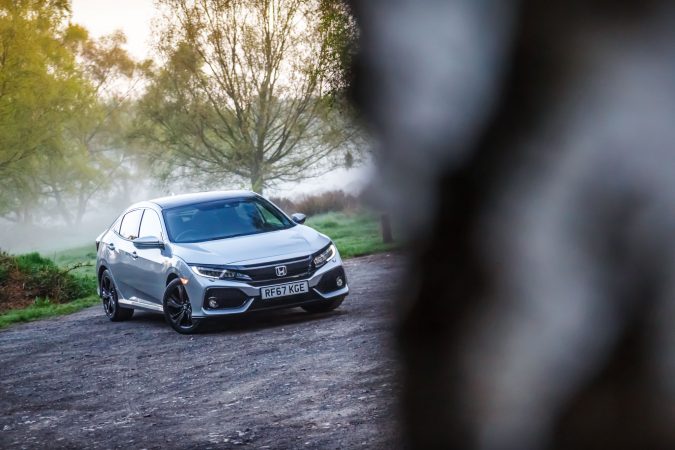 Keep it in Normal, so that the Civic preserves the serene cabin while maintaining plenty of road prowess to slingshot its way around corners with poise. The diesel engine is remarkable for anyone that frequents lengthy trips. Donning the Honda badge means that it'll inconspicuously blend into any urban settings.
Verdict – Honda Civic EX
If you're keen on our test Honda Civic EX 1.6 i-DTEC, prepare to shell out £26,575. That's quite a hefty sum, considering that you can actually buy a Volkswagen Golf GTI for that money, or a nice Ford Fiesta Titanium X. Nonetheless, the new Honda Civic EX is a premium car, and I reckon it's a viable competition even against these giants in the UK market.
The diesel engine is excellent and an irreplaceable option for the efficiency-centric people who often travel hundreds or even thousands of miles. However, for the same price, the Civic Sport with its exceptional 1.5-litre turbocharged inline-4 should sweeten the deal even more.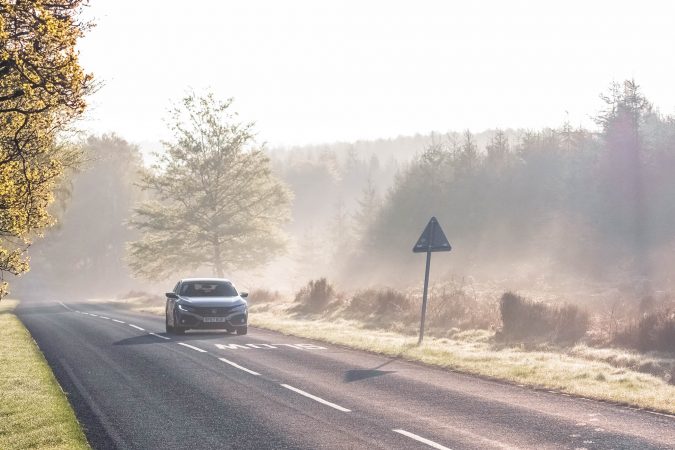 That said, even in its base SE trim, the Civic packs a whole host of accoutrements. Things like Honda SENSING, the digital instrument dial, parking sensors, climate control, 16″ alloys, Bluetooth, 5″ infotainment touchscreen and an 8 speaker sound system.
Regardless of your choice, the new Civic is just a very likeable car. It does everything well and actually looks quite distinctive and striking amongst the mature lineup of compact cars, it's worth a serious thought.
2018 Honda Civic EX 6-Speed Manual Specs
Price: £23,620
Engine: 1.6-litre i-DTEC turbodiesel inline-4
Power: 118 hp
Torque: 300 Nm
Transmission: 6-speed manual
0-62mph: 10.2 Seconds
Top speed: 125 mph
Weight: 1,301 kg
Economy combined: 80.7 mpg
CO2: 93 g/km
Gallery