2021 marks the Honda Jazz's 20th birthday celebration. Across three generations, the Jazz defined what a small city car can be – reliable, practical, refined, ergonomic, and very easy to live with. As it stands, the Jazz is a very significant car for the UK market, meant to reach a broad target audience. Given that our Honda Jazz – in its 'SR' trim – here is now hybridised, is it still the yardstick to beat?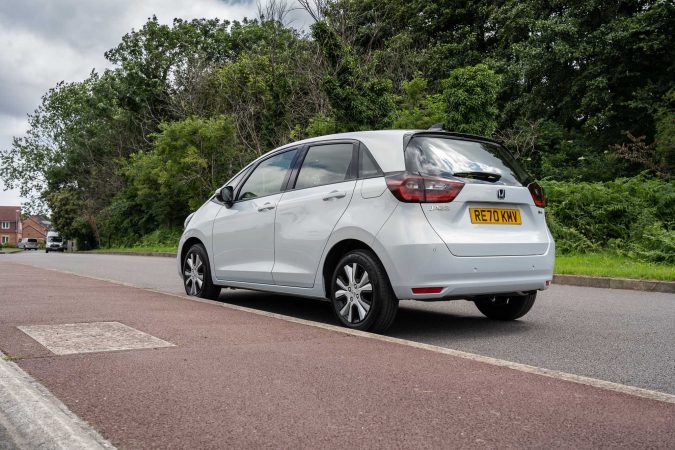 At first glance, the new Jazz wants to look the part of Honda's future. It's been redesigned – with a lot more significant changes under the bonnet – to give off a more elegant and classical styling. To our eyes, it's definitely an intriguing look, which may appear more friendly and approachable to some. That cutesy face staring back at you has a slant-nose look, as it almost seems like it has no grille.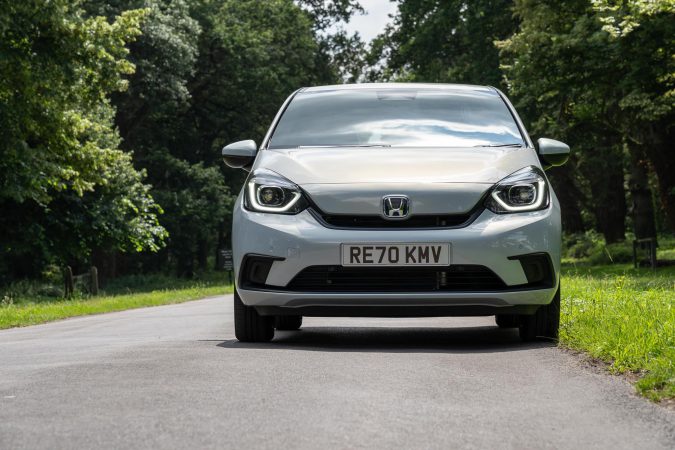 What Is The Honda Jazz SR About?
Across the entire Jazz range, there is but only one powertrain option – Honda's "e:HEV". Compared to a more conventional plug-in hybrid (PHEV) system, Honda's approach to hybridisation is fascinating. Up front, you have a 1.5-litre engine, then paired with not one, but two electric motors. While one works to deliver propulsion, the other is a generator; sort of what you'd find in an early Fisker.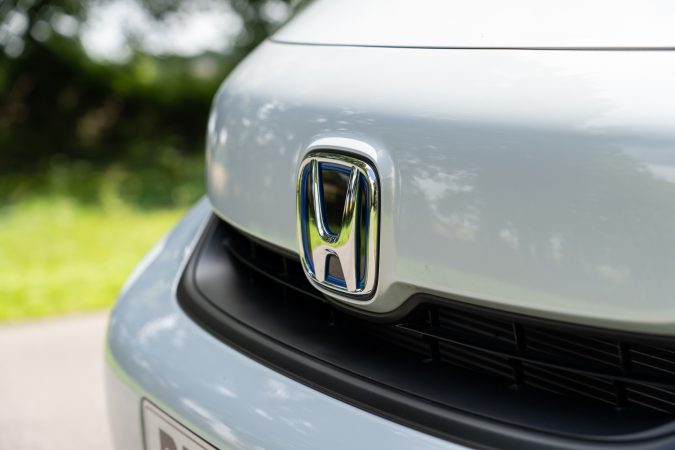 With a total output of 80kW between both motors, the latter of whom will use some of the engine's power to generate electric charge as it drives along. This will then be fed back to the battery sitting under the boot. Honda calls this a "self-generating hybrid", as all that power is deployed seamlessly and automatically by Honda's clever i-MMD (intelligent-Multi Mode Drive) software.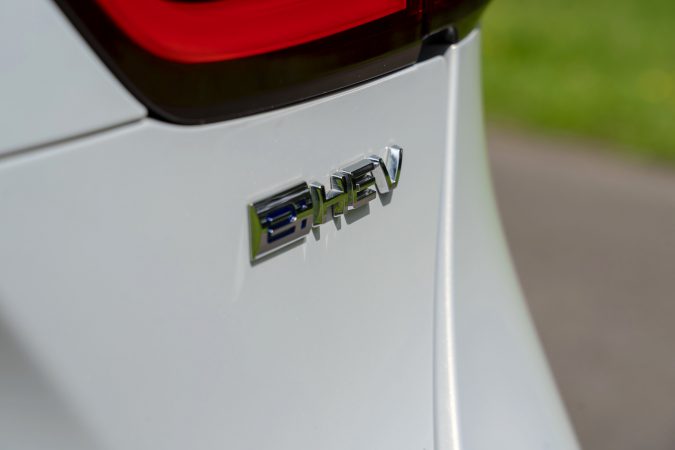 It can switch between three driving modes. The first would allow you to cruise along in fully electric mode, gliding around smoothly and quietly. But above a certain speed, the hybrid system will kick in the engine, adding a boost of power when needed for accelerating and overtaking. At higher speeds, like driving on the motorway, the car will turn off the motors, leaving the engine alone to be it's most efficient.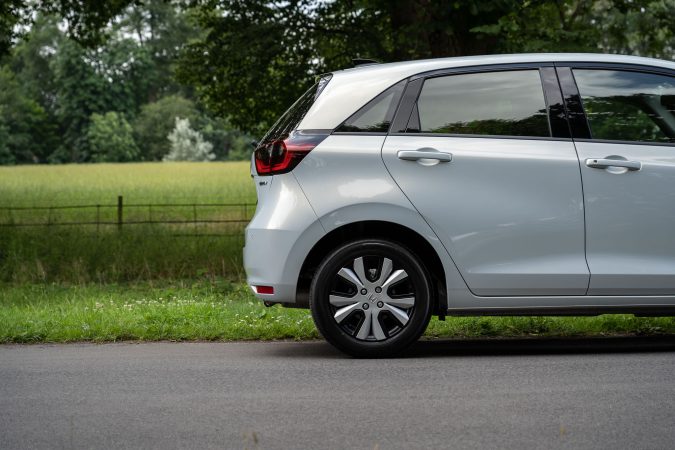 How Does It Drive?
The internal combustion engine alone can only produce 97PS and 131Nm of torque. But attached to that e:HEV powertrain and its two motors, the Jazz SR has a total of 109PS and 253Nm of torques in full hybrid mode. This will help it to hop from 0 to 62mph in 9.4 seconds, and onto a top speed of 108mph. These aren't trailblazing on-paper figures, and that translates on the road.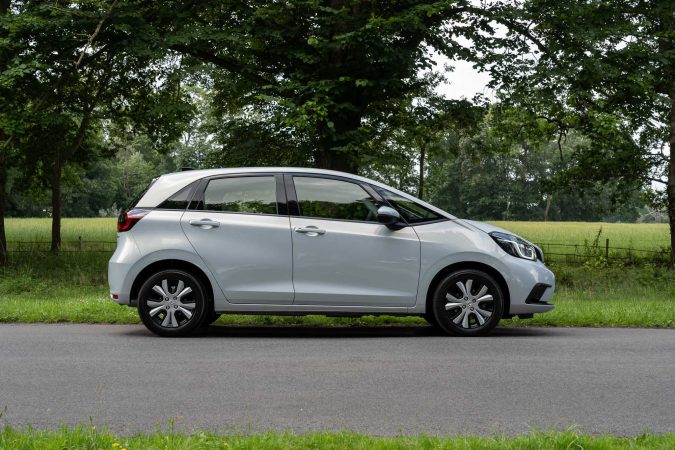 The Jazz SR – although technically among the sportier of this new Jazz hybrid range- isn't fast, or powerful. But for those in the market to buy a Jazz, you're not going to go after raw speed anyways. It has enough grunt to get the job done of moving you about from Point A to Point B, without a fuss. More importantly for this sort of car and its potential customers, it's quiet and refined.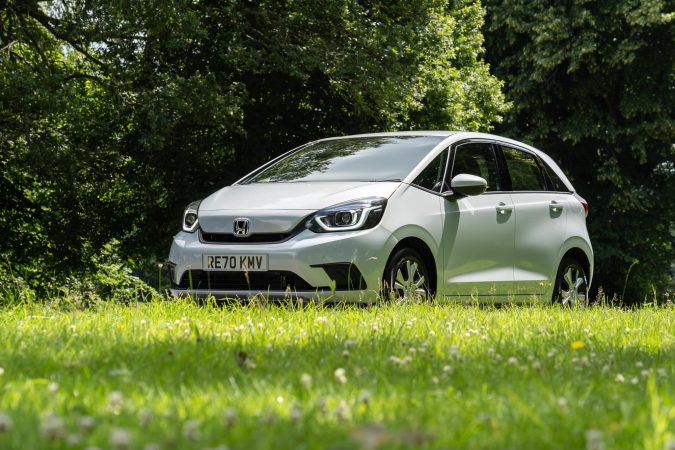 For everyday commuting, you'll have no trouble at all with the Jazz SR. Honda's i-MMD constantly shifts power between the motors and engine, and it does so effortlessly without making your driving experience feel jarring. All the while, it serves to save you as much fuel as possible, emit as low of emissions as it can, and by providing you with ample performance to move around.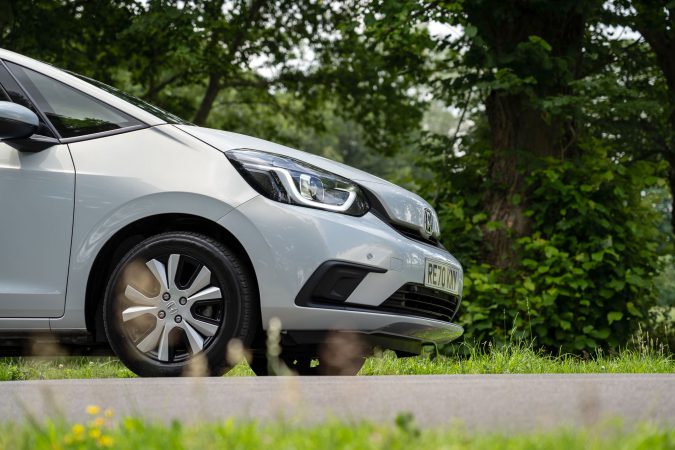 What Is It Like Inside?
One of the first things you might notice with this Jazz is just how thin the A-pillars are. Honda's new Jazz SR has an expansive glasshouse design, stretching far and wide to give you the best panoramic view out. Not only would this improve visibility by a metric tonne over some of its more pillar-boxed competition, but it massively opens up the cabin. There's a distinctly airy and fresh interior.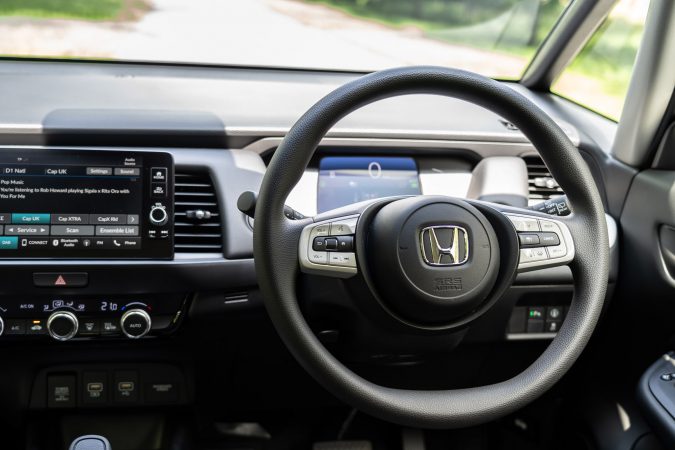 The Jazz is just as much of a tool as it is a car, and its utilitarian roots are echoed in this newer Jazz. Despite what the size might suggest, sitting inside the Jazz feels cosy. There's surprisingly plenty of room inside, even for backseat passengers. The Jazz SR is a nice place to sit in, with conventional controls which are simple and easy to operate with. You do get more tech here than earlier Jazz models for sure.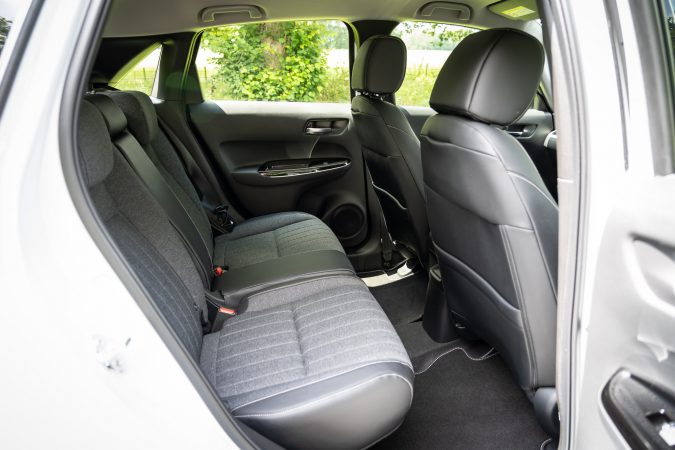 The infotainment works well enough, with details presented to you clearly and responsively. The driver's instruments meanwhile, unfortunately, falls a bit short for us. To the eyes, it feels like staring into an original iPad, far from the crispy clear and smooth digital instrumentation you'd get in some other modern cars. Moreover, it's rather dim, making it a tad hard to see any time there's even a tiny glint of sunlight shining through.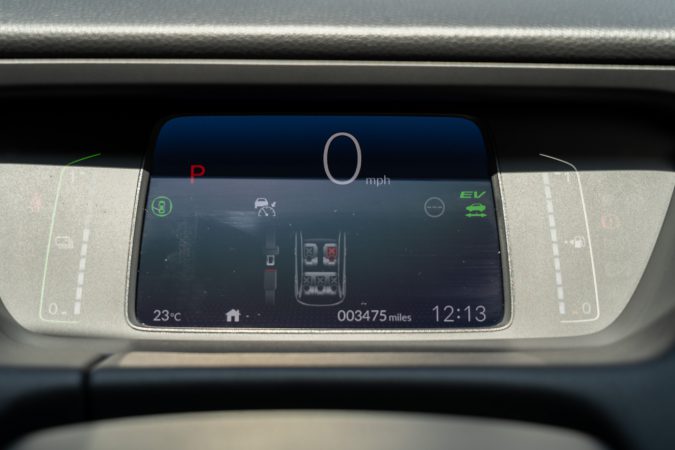 The Experience
While the Jazz SR may have fallen flat on the side of sporting dynamics, where it truly shines is in its focus on fuel economy and emissions. Combined, it can do 62.8mpg (as tested by WLTP standards). If you're careful with the throttle, you could achieve 70+ or even upwards of 80mpg. Both are truly astounding figures to beat, highlighting just how impressive Honda's hybrid tech has gotten.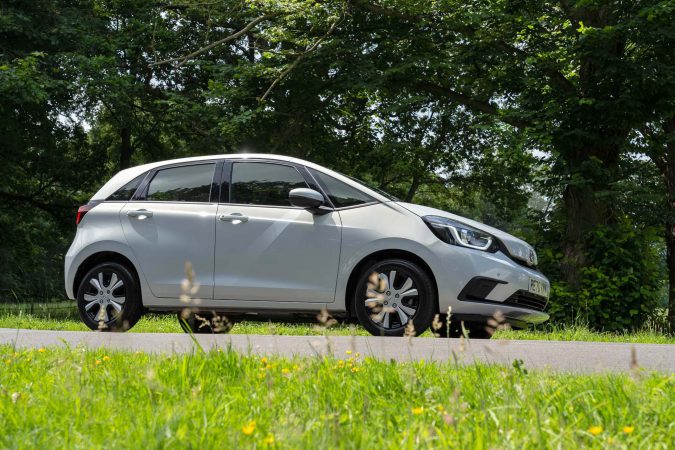 In fact, Honda claims that with a full tank, a hybridised Jazz could travel up to 540 miles before a top-up. Put together with its fairly vast boot capacity of 298-litres (or an enormous 1,205 with the rear seats folded down) and 'anti-fatigue' seats, the Jazz SR is a fantastic everyday runabout. For long-distance driving or day-to-day commuting, there's immense ease in driving the Jazz.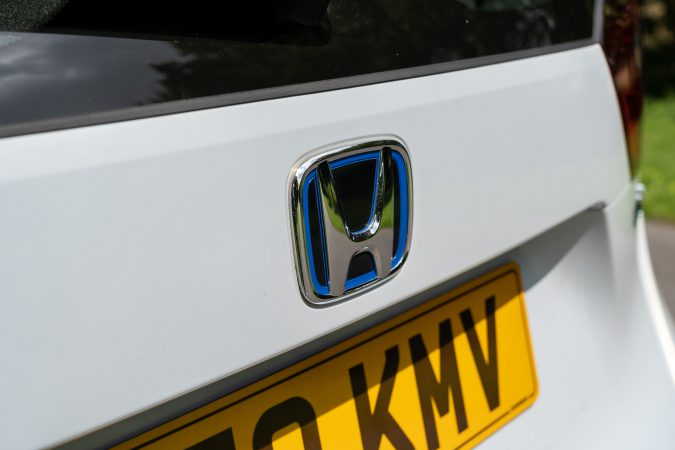 Honda Jazz SR Cost
The Jazz is positioned as an affordable car, starting from just £19,045. The SR is a step above, with a base price of £20,645. As tested, our Jazz SR here costs £21,395. We only had one option, this being a £750 pearlescent paint, which does look rather nice when it glimmers in the sun, but is otherwise fine without. Across the entire range, we do think the SR strikes a good balance as far as value goes.
You do get a lot of car for the price. Most of the componentry – such as the engine and most of the tech – are shared. So, opting for the higher-end trim only gets you additional accessories. Ours didn't have the GARMIN satnav system, but we do get a plethora of safety tech as standard. These include adaptive cruise control, lane-keeping assist, and blind-spot monitoring.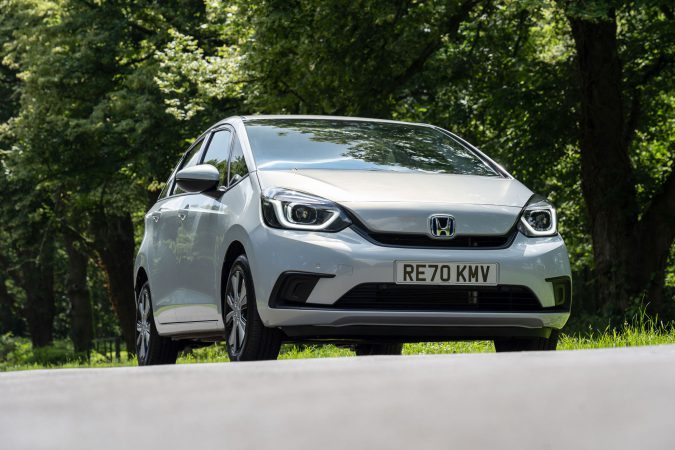 Verdict
Honda's new Jazz SR is just as good as a daily city car as Jazzes have always been. Practicality and ease of use come front and centre, followed by a pleasing and comfortable driving experience. But this evolved Jazz takes it up a notch, adding a clever hybrid system to bring you large savings in your fuel bills, while also being kinder to the earth. For all the things you need a car to do at its core, the Jazz SR does it well.

Specification
Honda Jazz SR Specs

Price: £21,395
Engine: 1.5-Litre Hybrid
Power: 109PS
Torque: 253Nm
Transmission: e-CVT
0-62mph: 9.4 seconds
Top speed: 108mph
Weight: 1,246kg
Economy combined: 62.8mpg
CO2: 102g/km