If you've stuck around, then you'll know that we here are a big fan of the Civic Type R. It's long been one of the best hot hatches you can get for the money. With the most recent FK8 generation, our love for it blossoms once more. Bar none, Honda's hottest of hatches has the best mix of top-of-the-line performance and a heartfelt enthusiasts' joy. You simply can't go wrong with a Type R.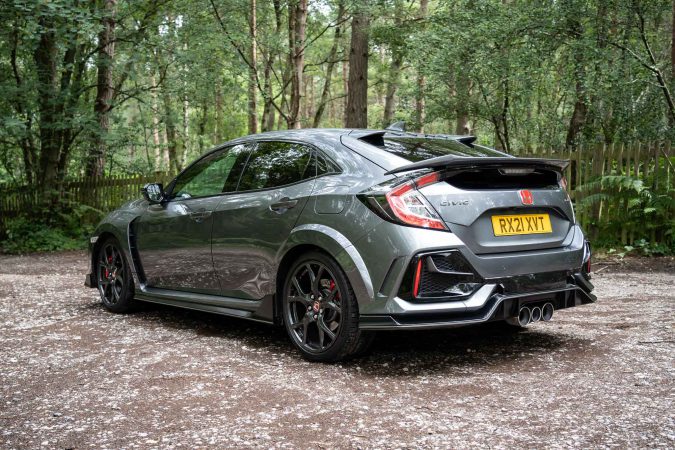 However, perhaps the rawness and angry looks are too polarising for some, who might've otherwise bought one. This time around, Honda is ready to address these criticisms with the Type R Sport Line. It sits alongside a now-expanded line-up for the Type R in general. The creation of the Sport Line has a simple and rather juxtaposed mission in mind… To make the racy Civic appear less sporty.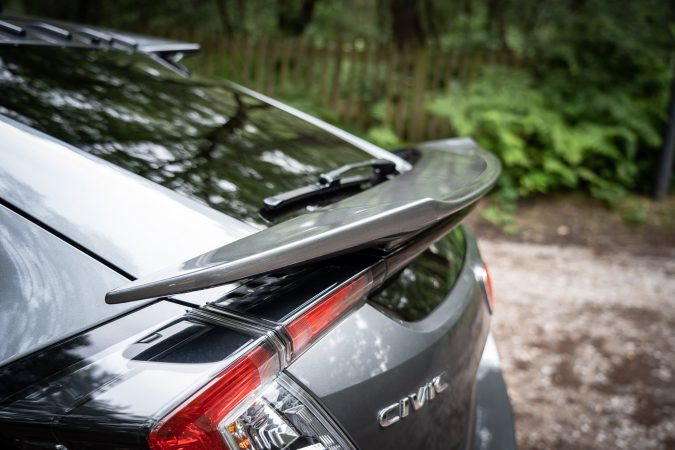 What Is The Honda Civic Type R Sport Line About?
The biggest criticism made against the FK8 Type R when it first launched – which was brilliant in every other way – was its design. Admittedly, a lot of it was… Unnecessary, in a way that it needn't have to be. Does it really need that big of a spoiler, with all the little winglets strewn about? We don't mind it, but a lot of people out there do. The Sport Line-spec'd Type R fixes this and more.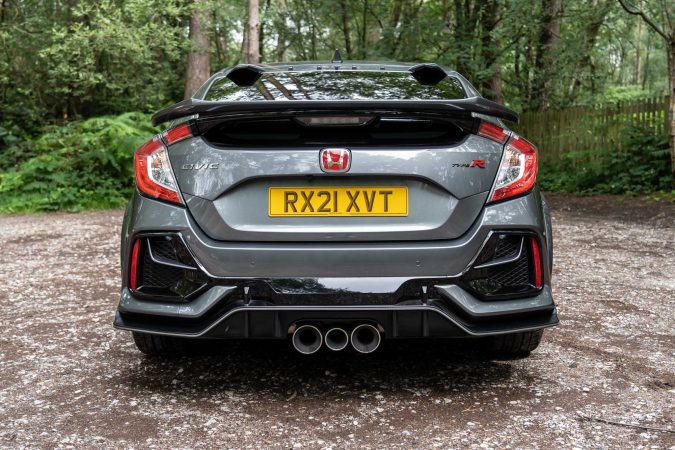 Honda's designers are taking a more subtle approach when penning its bodywork. The gargantuan rear wing has been substituted with a smaller unit. This should no longer attract the attention of everyone in your local neighbourhood. Yet, it still contributes positively to the overall aerodynamics of the Type R. The wheels have been downsized too, going from 20-inches to 19-inches.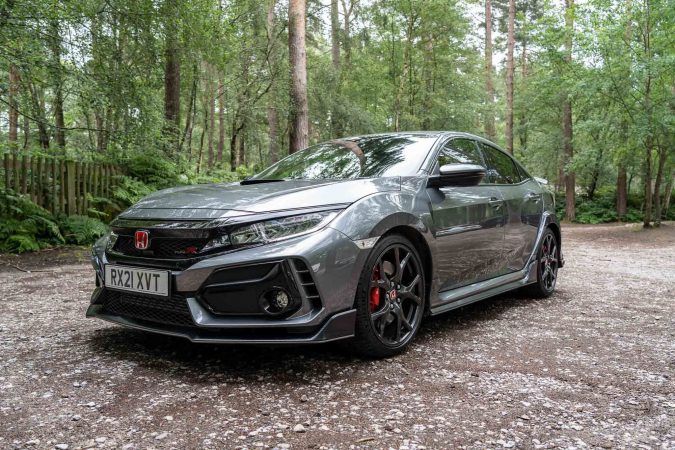 How Does It Drive?
To drive, the Type R Sport Line is no less phenomenal than the original. You won't have to go far or push it too hard to remind yourself that this held the Nürburgring lap record for front-wheel-drive cars. The limited-slip differential is outstanding, as even giving it every 320PS and 400Nm of torques does nothing to upset the handling. And yes, it's the same 2.0-litre VTEC turbocharged inline-4.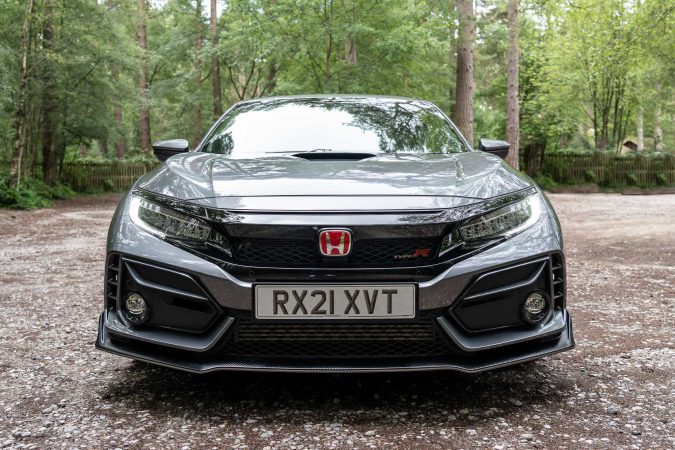 Find a stretch of road long enough, and it can manage 0 to 60mph in just 5.8 seconds, and it'll go on to a top speed of 169mph. There are some changes under the hood, though. The Sport Line brings a new engine mapping, which has been tweaked a little to smoothen out the power delivery from that turbo. The handling was already ace on its own, but Honda's upgraded the suspension bushes.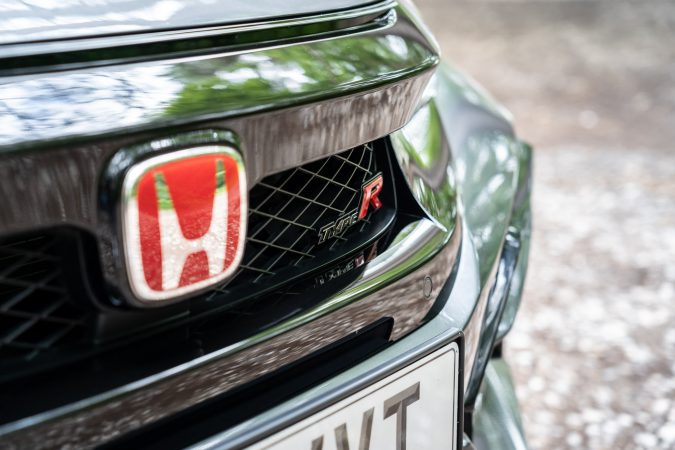 This makes it handle better, and give better feedback. All of this is in the name of inspiring you to keep pushing the car harder, and it's more than happy to oblige. If you need to stop on a dime, the brakes are still the same, which are wonderful enough on their own. There's plenty of feel and initial bite. And let us not forget the best thing about driving any Type R at the limit – that manual gearbox.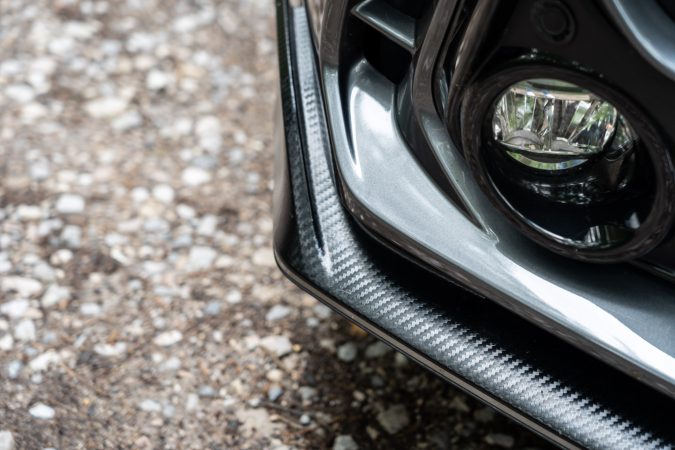 Honda didn't have to change up the 6-speed manual transmission, because you can't improve on perfection. It still has rev-matching and that short 40mm throw. The entire cost of the car is more than worth it to have this shifter feel. Words alone aren't sufficient to describe just how pleasing it is to throw this between gears. The shift is precise, direct, and with so much mechanical joy.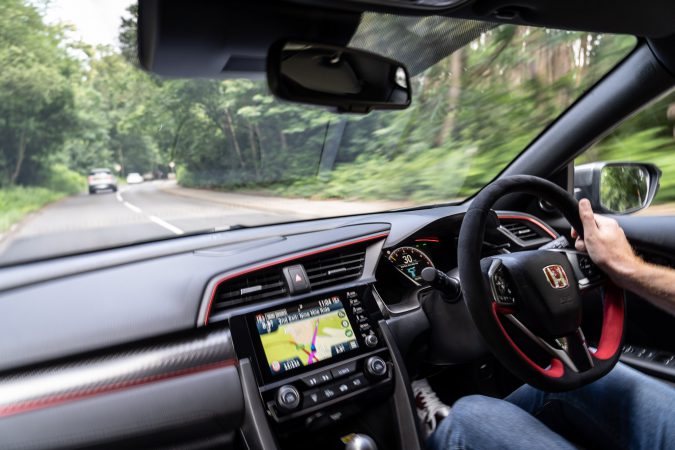 What Is It Like Inside?
Being a Civic, the interior is what you expect in any Civic. That's to say the cabin is spacious, with lots of room front and back, and there's a big boot also. Being a Type R doesn't compromise the usability and practicality of the regular Civic, and it's all the better for it. There is a few more stuff changed up in this Sport Line version, such as extra sound deadening all-around.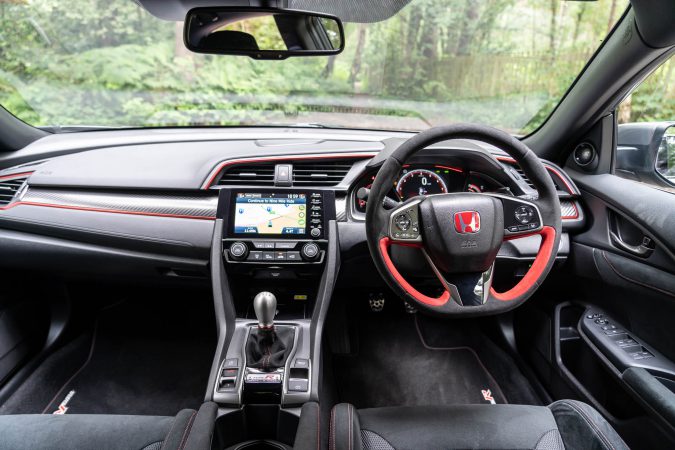 This ought to make it a slightly quieter car to cruise around in. The seat trim has been swapped out as well. Just like how Honda toned down the madness of that rear wing, the cabin has less of the shouty red piping that we remember from before. It's all inconspicuous blackness in here by default, anyway. Still, the touchpoints are well put together, like the cold, hard, stiff alloy gear knob.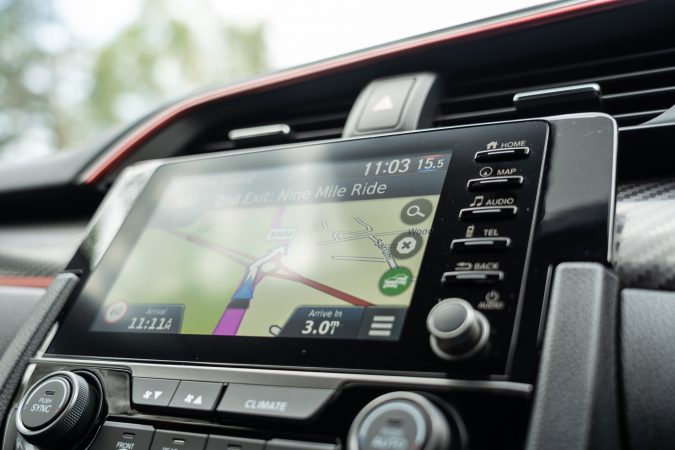 The Experience
The Sport Line doesn't just look less hardcore but also drives with a notch or two down from the hardy and always on the edge Type R. Those smaller wheels that we mentioned earlier have a profound impact on the ride quality. With thicker rubber, it's more compliant over rough surfaces, which we here in the UK have a lot of.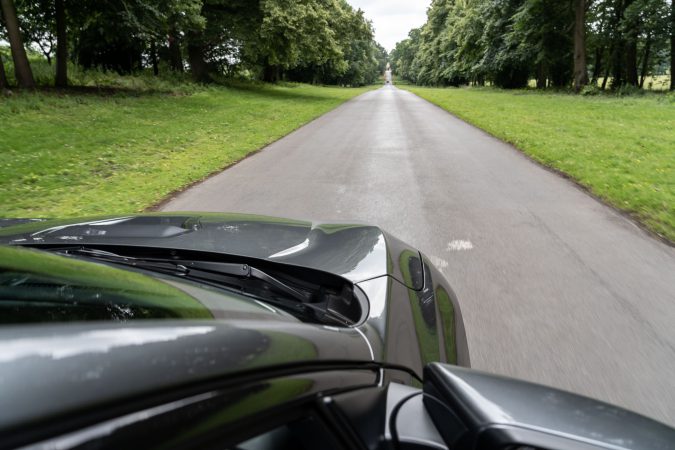 It's overall a calmer, and gentler riding car to drive by comparison, even if the nuances won't be too easily noticed. You do have a choice of three driving modes, and combined with the active dampers, it can be a cosy car to waft in (almost). So, sit back, put on some tunes with the very easy-to-use infotainment system, and ride along, but always be ready to pounce when a corner appears on the horizon.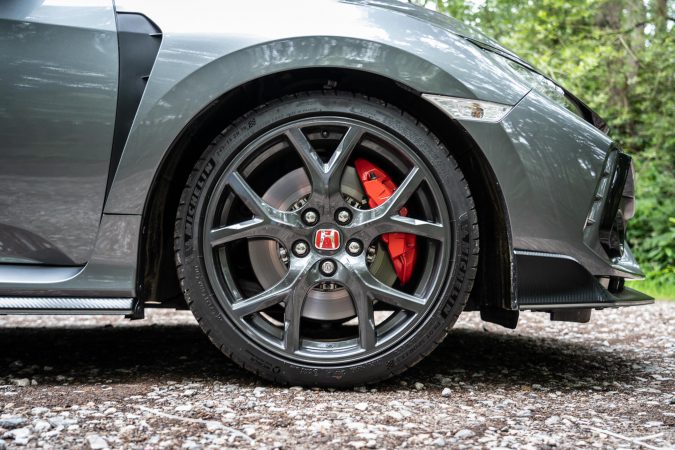 Honda Civic Type R Sport Line Cost
As tested, our Civic Type R Sport Line here comes in at £35,950. For comparison's sake, this sits in between the "basic" Type R (£34,415) and the higher-end "GT" trim (£36,415). The Sport Line spec range as a whole starts from £35,400, proving that we've been a bit light with the optional extras. The only option that we had here is this £550 grey paintwork.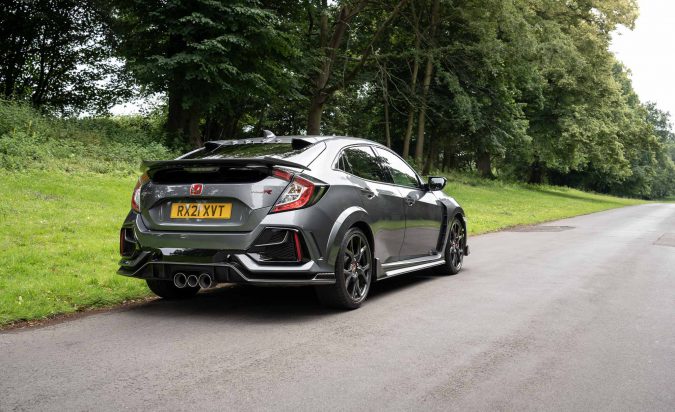 For the performance that you're getting, this is as good of a machine as you can possibly ever get for this price. It's exceptionally good value compared to a similar Golf GTI or Megane R.S. For that money, Honda hasn't been penny-pinching with the options either, as you do get a lot of gadgets, safety features, and other nice-to-haves as standard.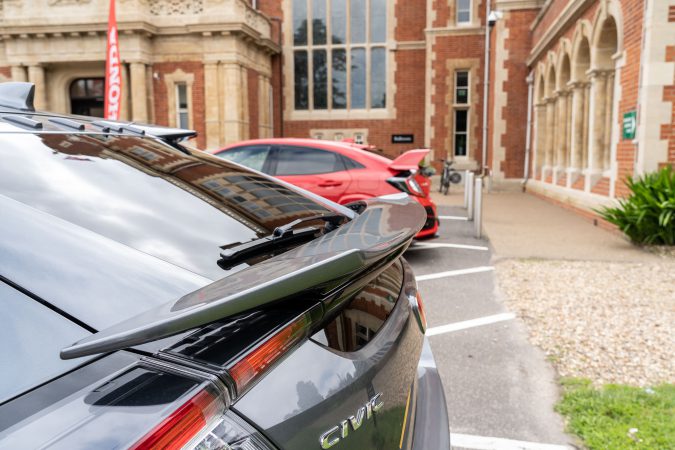 Verdict
When the FK8 Type R was unveiled, almost everyone wanted one. But some were turned away from its looks. If you're one of those folks that have been holding out, this Civic Type R Sport Line is the right fit for you. Honda's fixed the looks, and have given it a more gentlemanly personality rather than exposing its brutishness. Yet, it's just as visceral and joyful to drive as the Type R has always been.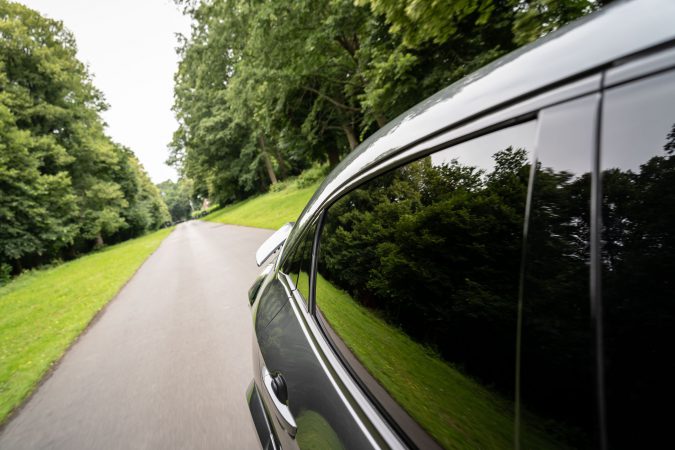 Specification
Honda Civic Type R Sport Line Specs

Price: £35,950
Engine: 2.0-Litre VTEC Turbocharged Inline-4
Power: 320PS
Torque: 400Nm
Transmission: 6-Speed Manual
0-62mph: 5.8 seconds
Top speed: 169mph
Weight: 1,380kg
Economy combined: 36.7mpg
CO2: 176g/km