Jeep has undergone a rapid shift in its philosophy. While still rugged and utilitarian at its heart, times have changed a lot since the mass of Willys bounced across the front lines. Nowadays, we seek out refinement and ease of use above all, with a hint of practicality and do-it-all traits in any car. With that in mind, Jeep has the Renegade to answer this call of duty. But how about this one very particular Jeep Renegade Trailhawk 4xe… Is it any good?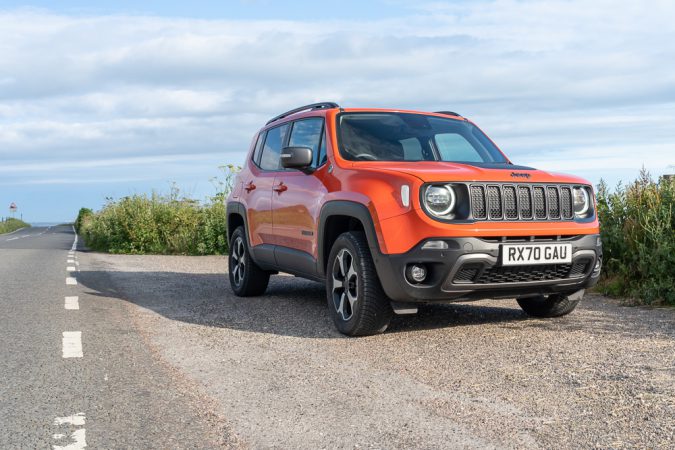 More importantly, can it compete against the already crowded market for compact crossovers? Well, we have a few clues in the name to suggest that we may have something special on our hands. This Renegade that we're going to put through our tests is a 4xe variant, marking out its unique hybrid powertrain. On top of that, we have the famed Trailhawk badge to denote its added off-roading capabilities. So, let's see if the Renegade Trailhawk can really do it all.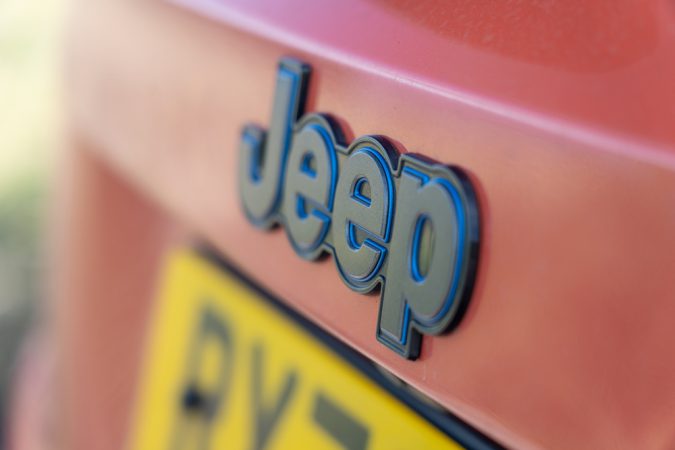 What Is The Jeep Renegade Trailhawk 4xe About?
First, let's look at the design of this Renegade, and see how it can give us more hints on its target audience. In appearance, it has all the typical Jeep cues, with the iconic seven-slat grille up front, and a very rugged exterior. It flaunts a muscular bodywork, but is also rather friendly and inviting. The silhouette almost has a Nissan Cube-like vibe to it that makes it inherently approachable. It might not be to everyone's liking, but we do like it.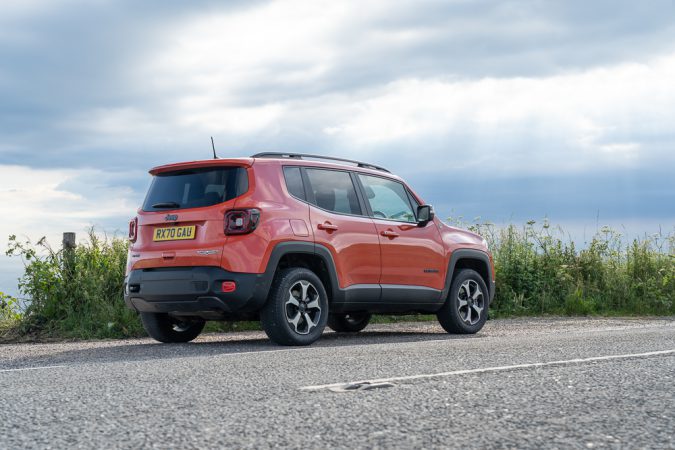 Plus, there's enough quirkiness to easily make it stand out from the seemingly cookie-cutter design of many modern crossovers and SUVs. Having this bright orange paintwork makes it pop even more, which is no bad thing in our books. Not bad for the everyday Jeep, eh? We can swiftly move on to the more exciting aspects of our brief ownership of this Renegade Trailhawk 4xe. We had the chance to take it out for a drive along the scenic coastline, as evident with our photos.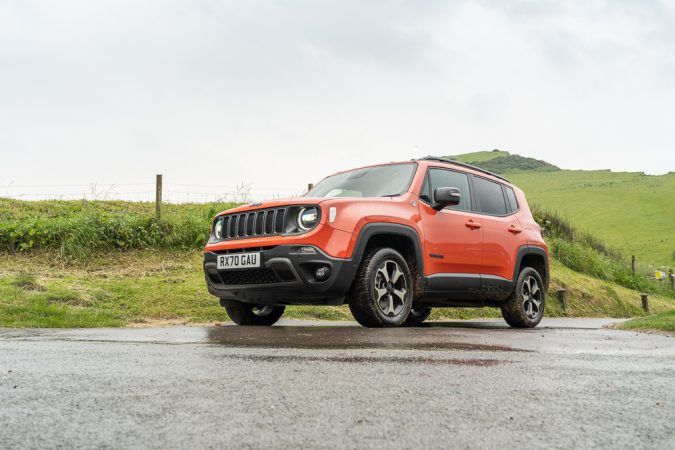 How Does It Drive?
For the most part, the Renegade is a city or urban car first. It's made for the younger breed of Jeep customers, who'd want a Jeep-like experience, but without the compromises of a purely honed-in off-roader. However, it can more than stand its own ground when the going gets tough. Even when trekking through a bit of nature with our non-off road 4 season tyres, it still works rather well. This duality in its character is very appealing and makes for a surprisingly balanced driving experience.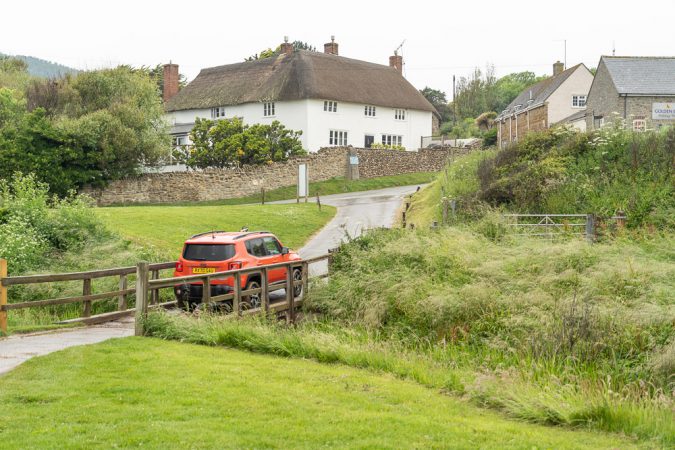 For the best off-road adventures, we have Jeep's Selec-Terrain traction control systems to optimise the four-wheel-drive system. In its 'Auto' setting, it will automatically manage the traction based on which surface the computers think you're driving on. You can then switch it into 'Sport' if you'd like a sharper throttle response. For more off-the-beaten-path options, you can set it to a choice of driving on top of 'Snow', 'Mud', or 'Rock'.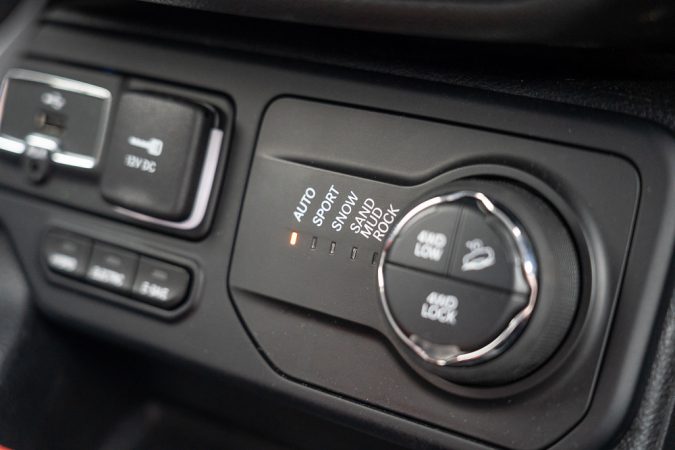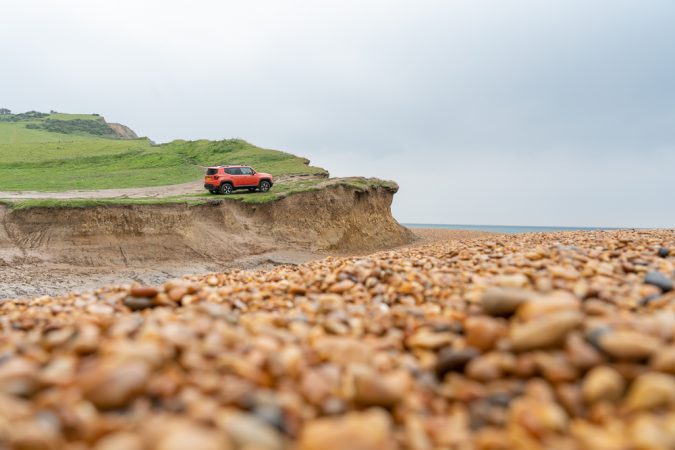 The latter of which is only available on this highest-end Trailhawk trim, mind. There are even more buttons to play around with, such as accessing the basic diff-lock settings. Or, you can engage the 4WD low-range gearing, and hill descent control. Meanwhile, the hybrid system itself has three more driving modes. In 'Hybrid', it lets you take advantage of both the engine and electric motor, all for the best performance. 'Electric', as the name suggests, is a pure EV-only mode.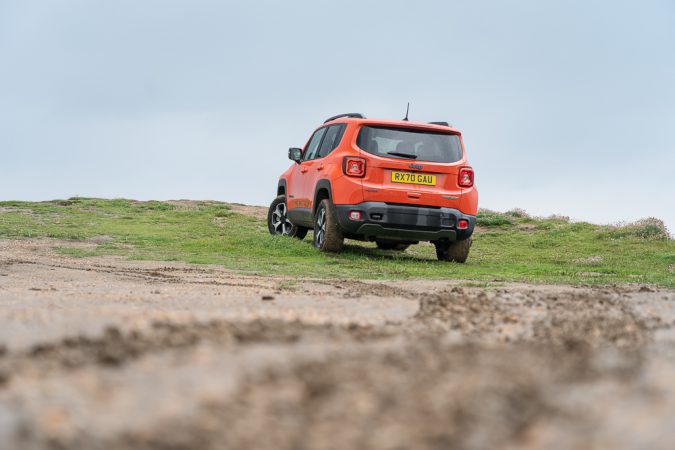 Whereas 'E-Save' will switch off the motors, and your Renegade will now run on power from the engine, as it will slowly regenerate the charge back to the batteries. In all, it seamlessly switches between the engine and (sole) electric motor with relatively creamy smoothness. This is helped somewhat thanks to its retuned 6-speed automatic gearbox. Mated to it is a 1.3-litre turbocharged four-pot motor, cranking out 240hp in its top-spec when boosted with the motor.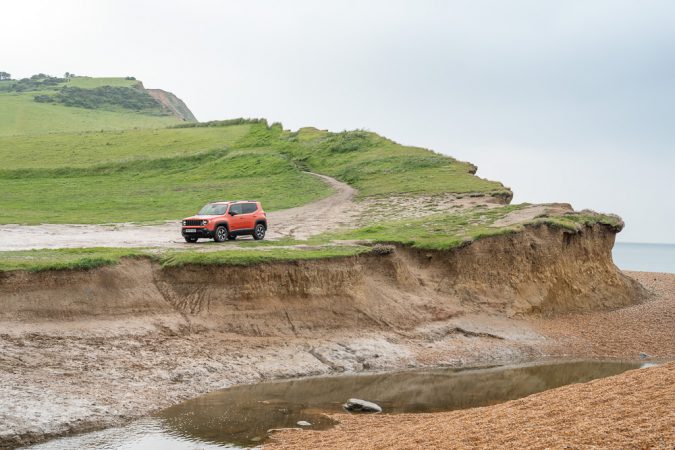 We shouldn't need to explain that despite a 0-60mph sprint of just 7.1 seconds and 350Nm of torque under your right foot, this is no sports car. It has off-road-tuned suspension, and a tall ride height. Thus, it can be a tad bit wobbly at speed. Still, it can balance out the on and off-road equilibrium beautifully, and manages everyday driving well. On the motorway, it's also rather quiet, despite the aerodynamics being more akin to a block of cheese than an automobile.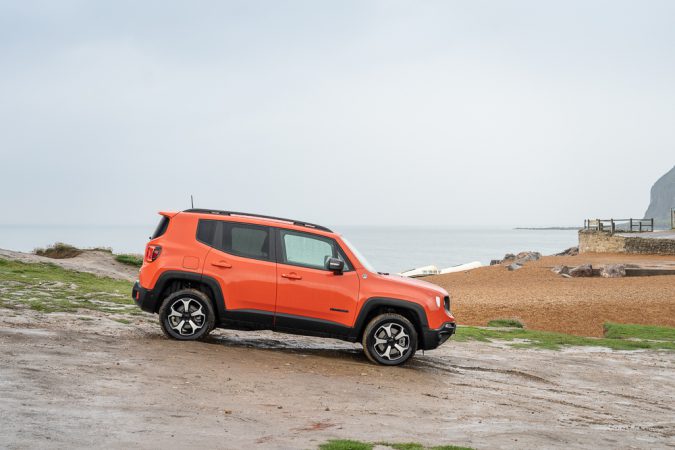 What Is It Like Inside?
The dimensions of the Renegade Trailhawk 4xe are perfectly made for the UK. It's compact enough for our small and winding B-roads or country lanes. Being the smallest of the breed in the Jeep stable, you can be surprised by how roomy it is inside. We can partly contribute that to the boxy design. There's a big boot space in the back. This is despite sporting a spare wheel and a bag full of charging cables. Rear passengers will have amply comfortable legroom, too.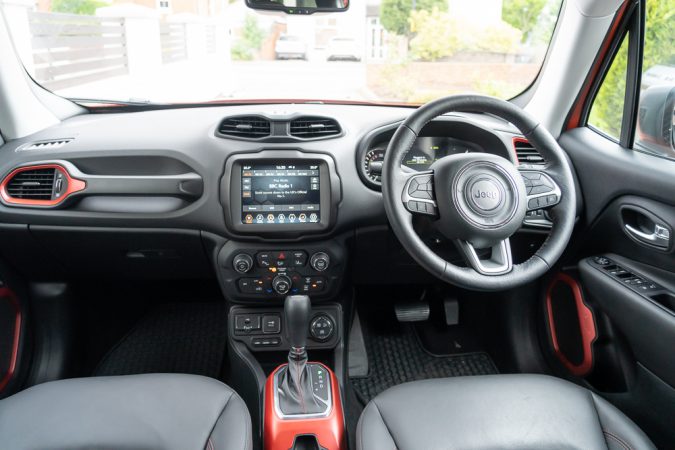 Representative of the utilitarian nature of the Renegade, a lot of the interior touch surfaces is lined with a rubberised trim. This makes it very easy to clean, and plenty durable. So, no matter how much of the weather you track inside, you can wipe it down without much trouble. If you're are a bit bored, then perhaps you can have as much fun as we did trying to find all the little Easter Eggs. In the front seats, you have that typically high and commanding driving position of all SUVs.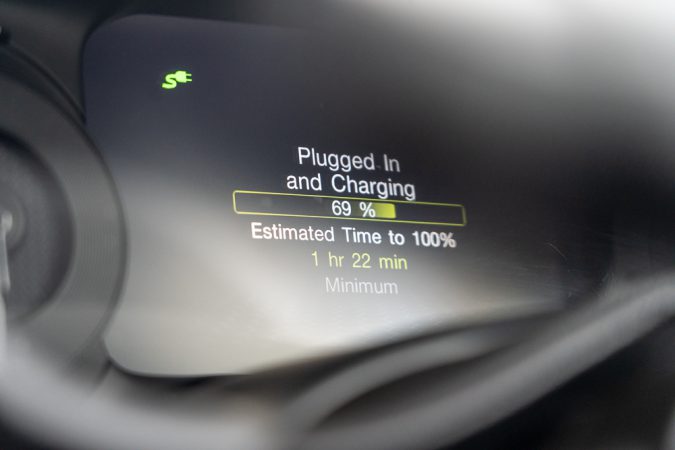 The infotainment system is very good as well, with Android Auto and Apple CarPlay features. It responds quickly to your touch, as the instrument cluster presents a huge improvement over older Jeeps. There's a crisp and clear screen in the middle for all your important info and stats, flanked by two analogue dials. There's a traditional rev counter on the left, and a power-slash-charging gauge for the hybrid on the right. That can tell you stuff like how much power is being used or generated.
The Experience
Being an aforementioned 4xe model, there's a small battery pack under the floor. You can get around 25-30 or so fully electric miles out of it if you're careful. Combined with the fuel tank, that's nearly 300 miles of driving in total. If you're using the Renegade for your regular commutes hither and thither, then the 'Hybrid' drive mode is a godsend. As long as it's not too cold out, it won't ignite the engine at all, so you'll be driving along in pure EV mode for quite some distance.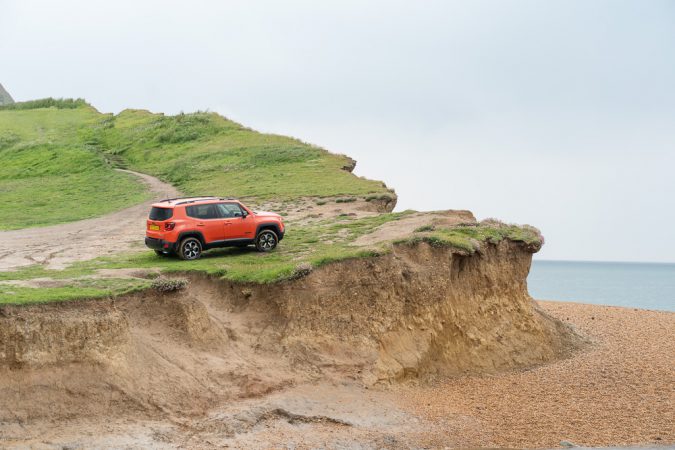 The engine will only turn on periodically to boost the motor when you're accelerating a bit hard, driving at high speeds, or if the temperature starts dropping low. On that last point, remember that electrics aren't keen on cold temperatures, affecting both its range and performance. You can later learn how to best switch around between the E-Save modes to save power to the battery. And then, you can click on 'Electric' to use all that stored up power as you trod along quietly.
It really is that easy to do at will, and so very smooth to transition from one to the other. Using a simple three-pin plug, you can have the battery topped up in around 4 hours. Although, you can cut it down to just 1.5 hours using a proper 11kWh charger. A little fun fact for you, the Renegade Trailhawk 4xe has the engine powering the front wheels, while the motor manages the rear axle. So, when you're driving it in full EV mode, it turns into a rear-wheel-drive Jeep.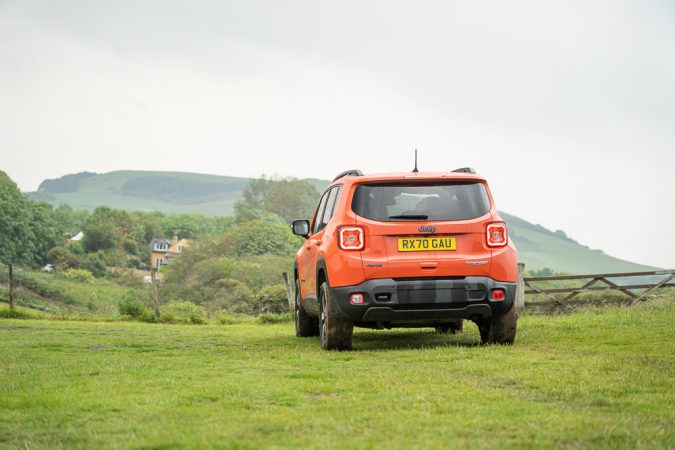 Jeep Renegade Trailhawk 4xe Cost
The 4xe is one step above the combustion engine-only Renegade. The Trailhawk is another trim on top of that. Combined, our Trailhawk 4xe is the top-spec model within the Renegade range, and is rightfully represented in the price. Its starting on-the-road cost is £36,500. Our particular example here has an extra £2,600 in options and additional accessories, taking it up to £39,100. That's quite a hefty price, but given what you're getting, we think it's a compelling consideration.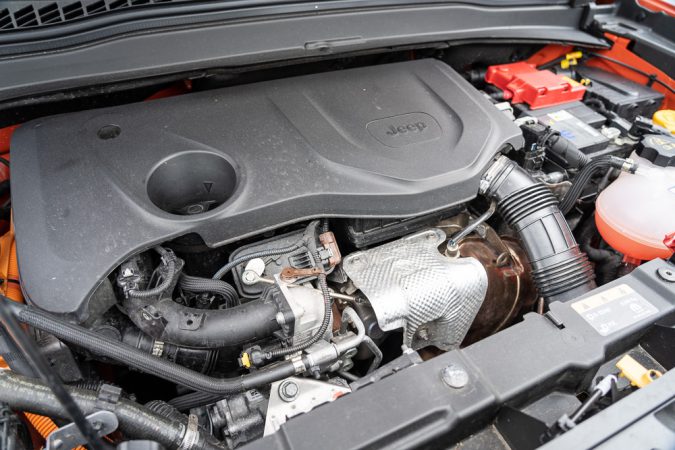 You can, of course, tick off a few of the options. Ours include a parking pack, which has the extra tech to make parking easier, as well as the Trailhawk option. This is how you're going to get a bit of that extra off-roading capabilities that we've mentioned before. That bag of charging cables and spare wheel are also extra accessories. In all, you do get a lot of value add-ons as standard, which includes many safety kits such as lane departure warnings, and the amenities that we've covered earlier.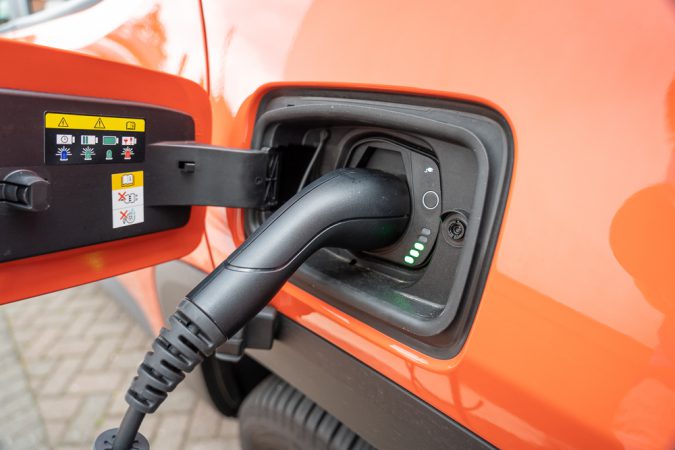 Verdict
In summary, we've really enjoyed our time with Jeep's latest Renegade Trailhawk 4xe. It drives admirably as an off-roader, even by the lofty standard of Jeeps, and as a hybrid city car. The way it manages the power, from the electric motor to its four-pot engine is very impressive, indeed. Not content with being a good daily driver, it's also fuel-efficient, practical, refined, comfortable, and very easy to live with. Within a massive sea of crossovers, this little Jeep is a worthy champion.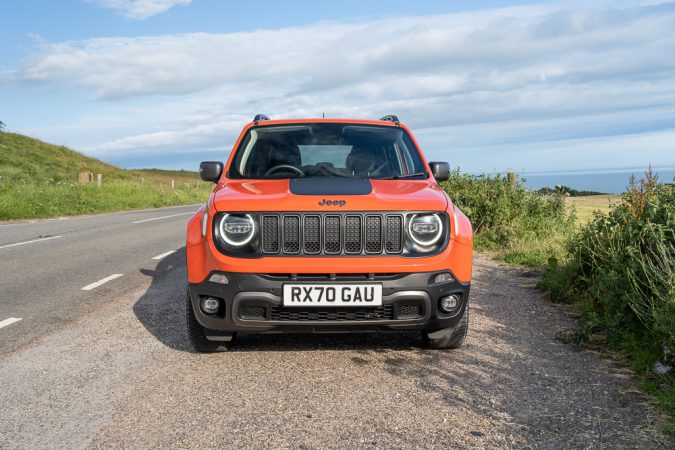 Specification
Jeep Renegade Trailhawk 4xe Specs

Price: £39,100 (£36,500 OTR)
Engine: 1.3-litre Turbocharged 4-Cylinder w/ PHEV
Power: 240bhp
Torque: 350Nm
Transmission: 6-Speed Automatic
0-62mph:  7.1 seconds
Top speed: 124 mph
Weight: 1,745 kg
Economy combined:  123-134 mpg as hybrid
CO2: 51 g/km