The Qashqai is one of the most popular cars ever sold in Europe. More than 3-million of them were sold in Europe since they were first unveiled back in 2007. In fact, we can probably thank the Qashqai for having single-handedly created the midsize crossover-cum-SUV market. Whether you like that or not, a lot of people have a love, or at least some utility, for the Qashqai. Now, it's been remodelled for the upcoming wave of Nissans, and we have the top trim to test out – the Qashqai Tekna+.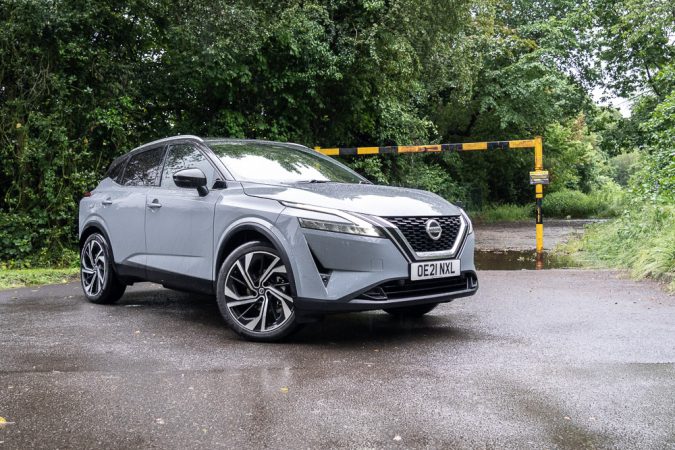 To be more specific, our top trim Qashqai Tekna+ is a two-wheel-drive model, with a 6-speed CVT transmission. Oh, and it's got a mild-hybrid system, marking a big step forward towards the era of electrification. There's a lot of safety and driver aids aplenty, with continued refinement of creature comforts and new-age tech to evolve from the past two generations of Qashqai. So, is this brand new Qashqai still the same well-rounded cruiser? We'll see if history might repeat itself…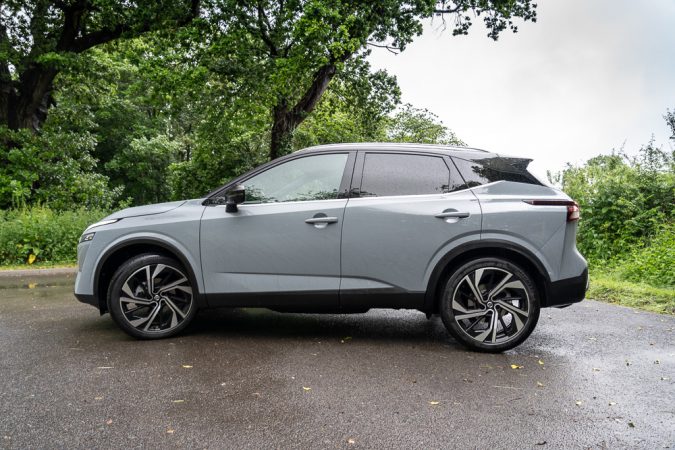 What Is The Nissan Qashqai Tekna+ About?
First of all, let's take a glance at this reborn Qashqai, as it may give us a clue on how all Nissans of the future may look. While its overall silhouette might echo much of the present crossover market, getting the microscope out reveals that it's anything but. The Qashqai's entire design language is sharp. Very sharp indeed, with many lines, angles, and creases aplenty. You'll find 20-inch diamond-cut wheels, this is the first production Nissan to have wheels this big and they look great.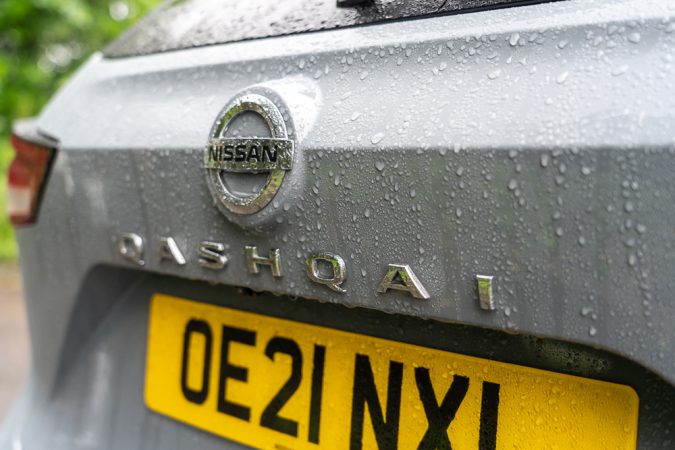 The lighting signature which is quickly becoming a predominantly aesthetic feature in many cars has been significantly sharpened. Pairing that would be the Ceramic Grey paintwork on our test car, with a two-tone black roof. Subtly along the back, you can find a 'floating roof' design on the c-pillar. Overall, we're really liking how the Qashqai Tekna+ presents itself. It's more assertive, akin to a samurai shaping the bodywork with a katana, rather than the tame looks of the old Qashqai.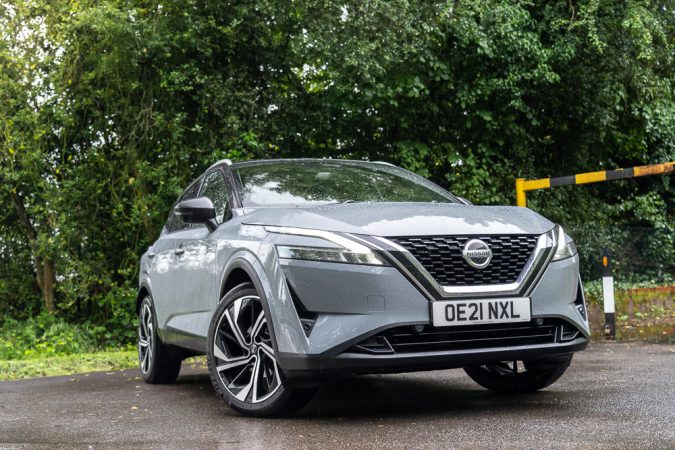 Along the side, the creasing effects along the side skirts, bumpers, and more pronounced shoulder line gives it a very muscular look. Not only aggressive, but this new Qashqai is also a tad bit bigger now, too. It's around 35mm longer (with a 20mm increase in the wheelbase), 25mm higher, and 32mm wider than the outgoing model. As we'll get into discussing more on how it feels inside, the added volume is all to the benefit of better interior space.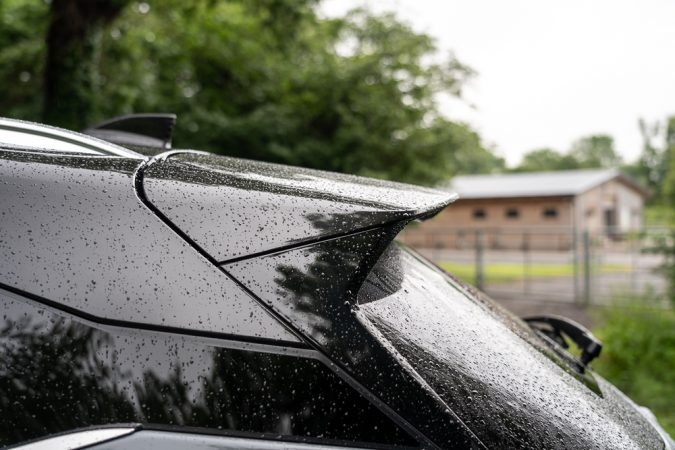 How Does It Drive?
Our third-generation Qashqai here comes in a variety of power and drive-train options, not to mention different transmissions to pick from. For power, there's a base 1.3-litre mild-hybrid "DIG-T" petrol motor, and a sprightlier e-Power hybrid system mated to a 1.5-litre petrol engine. You can get this in two or all-wheel drive, and with your choice of a 6-speed CVT or manual. Our particular spec seen here is the former 1.3-litre MHEV petrol engine with two-wheel drive, and the 6-speed "Xtronic" CVT.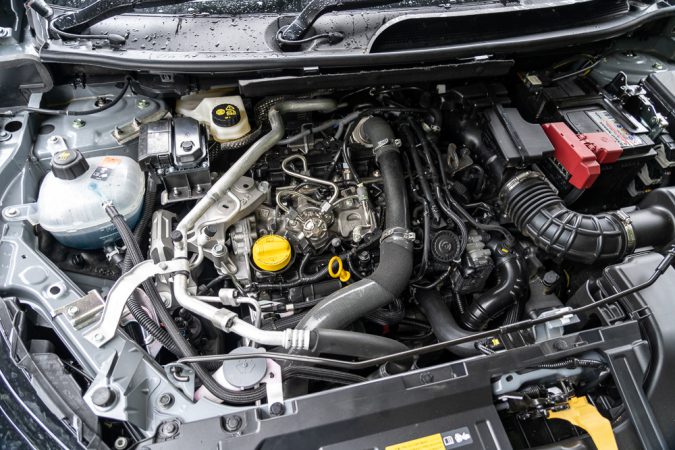 If there's one word that we can use to describe the way it drives, it would be 'comfy'. In our testing, the key highlight of how it behaves on the road is in the smoothness of that CVT. As it doesn't need to swap between fixed gears, it's infinitely seamless. For regular commuters, this would waft along very comfortably. There's not much reason why you'd spring for a manual. With just 158PS and 270Nm of torque under your right foot, there is plenty of power, but it's not like you're breaking speed barriers.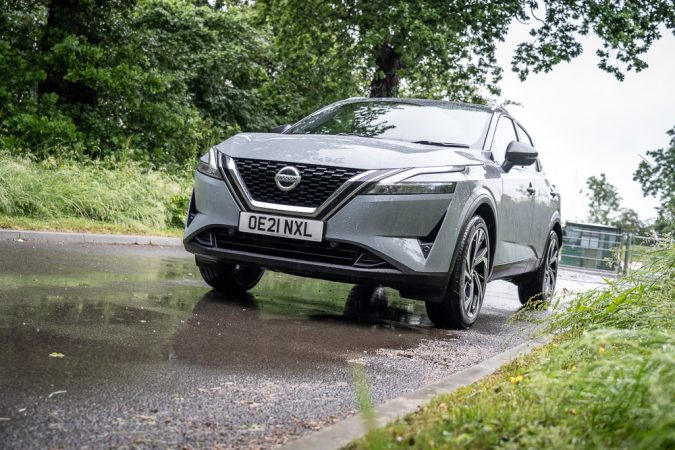 There's nothing about the Qashqai Tekna+ that is inherently sporting or athletic, and you wouldn't expect it to be. It's no hot hatch. Put your foot down hard enough, and it should sprint from 0-62mph in a leisurely 9.2-seconds, and top out at 124mph. Behind the wheel of the Qashqai, it's adequate for what it's made for, along with the fact that it's quiet, serene, compliant, and effortless to move about. In day-to-day driving, its 12V mild-hybrid system does work very well, even if you don't notice it in operation.
Underneath, this advanced stop-start system is able to add a bit of torque assist when you need it. Elsewhere, it can turn off the engine when it's not needed, such as when you're decelerating, cruising, or going downhill. Plus, it can harness otherwise lost energy from braking. This is then fed back into the battery pack. Fuel savings is a bonus too, as is the norm with hybrids. Nissan quotes a combined fuel consumption of around 43.8mpg.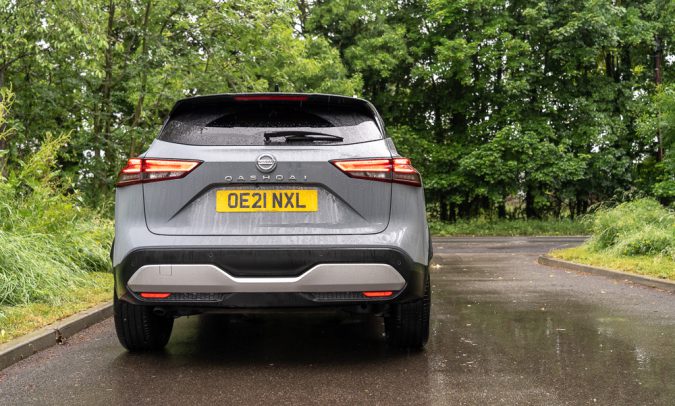 What Is It Like Inside?
Being a little larger than the outgoing Qashqai, our Tekna+ here is the perfect family car somehow made better. There's plenty of room for passengers, and you have a big boot in the back for your luggage. Our particular car here has quilted leather stitching on the seats, which feels very nice to the touch. Ergonomics are quite good, and everything you need is well laid out, particularly the tech. Right in the middle, you have a fairly large infotainment screen sticking out.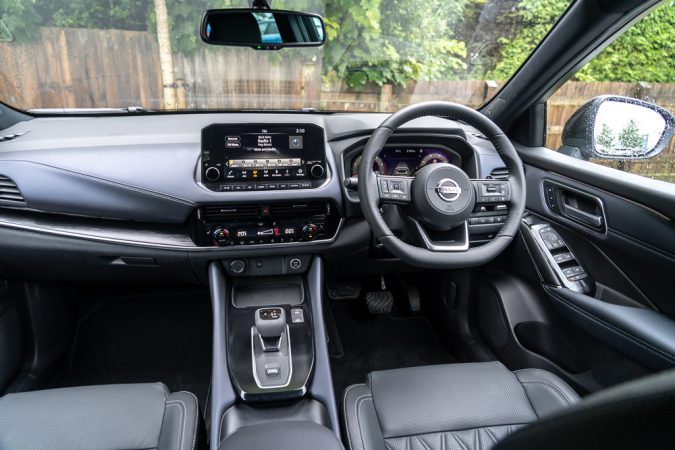 Unlike the new systems fitted to many new cars, we ought to thank Nissan for still keeping a few knobs and buttons to access important functions. Nothing makes a simple drive more annoying, not to mention, distracting, than having to fiddle about with touch-sensitive panels. The Qashqai's central display has all the expected bells and whistles, such as compatibility with Android Auto and Apple CarPlay, and so on. There's also Google Assistant and Amazon Alexa integration built-in, bringing your car and home closer together.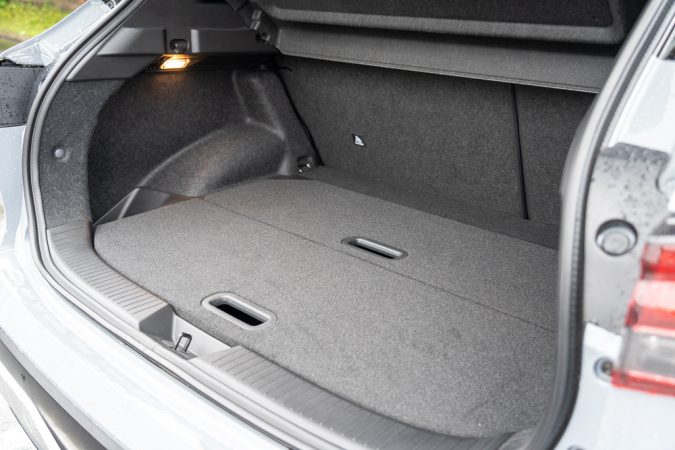 If you spec your Qashqai right, you could get the 10.8-inch heads-up display. This HUD is one of the biggest for size in the Qashqai's class, with important info crisply displayed onto the windscreen. And let's not forget the fully digital 12.3-inch instrument cluster just behind the steering wheel. Here, you can fully customise how you'd want it to look, and what data you wish to see. Although, it might take some getting used to.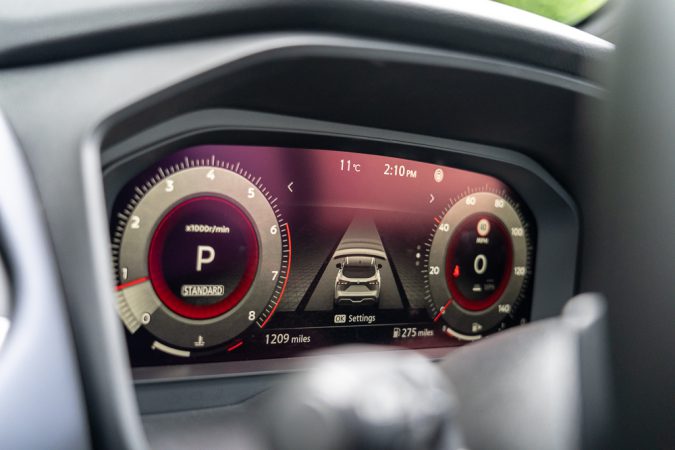 The Experience
Barring models like the Leaf, Nissan of old was never really well-known for its tech. But so far, this Tekna+ trimmed Qashqai has impressed us. The mild-hybrid works wonder to save fuel and boost the torque when needed. Inside, the infotainment system and displays are actually on par, and sometimes beats out the competition. That's before we even get to talk about the many safety features and kit fitted to the Qashqai. All of which comes standard in the Tekna+.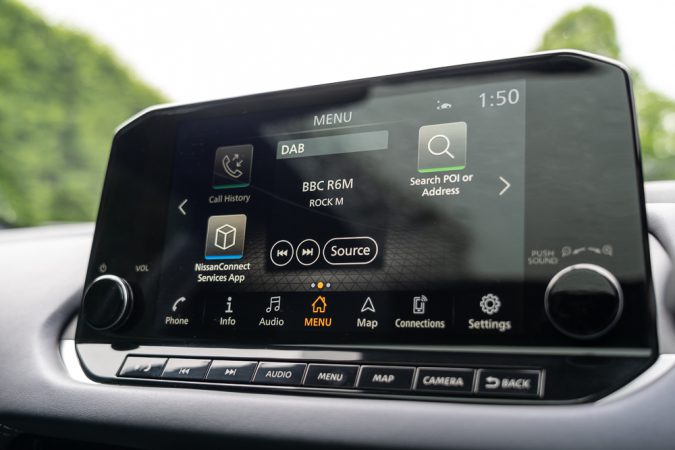 It's packaged together under the ProPILOT driver aids and assistance system, and the third iteration of the Qashqai gets some improvements. Combined with Navi-link, Nissan's ProPILOT can accelerate and brake within a single lane on the highway intelligently. Turning it on, it could cruise at a set speed, or brake to a full stop in traffic. This very clever cruise control can read road signs, as well as use the GPS navigation to know the speed limit, so you won't have to constantly adjust it manually.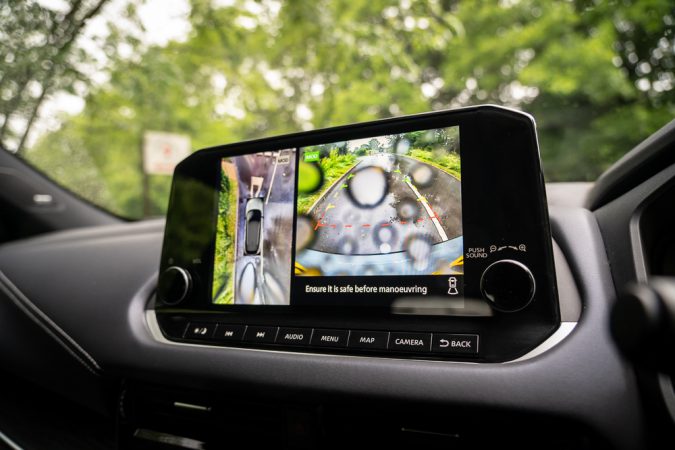 ProPILOT can also account for when you're approaching a slip road on the motorway, or are about to turn into a tight curve. It's not a fully or even semi-autonomous system by any means. However, it can make driving a whole lot easier and safer. There's emergency braking, blind-spot monitoring, and "flank protection". The latter is mainly designed for urban use, where it can warn you if you're going to collide against something on the side of your vehicle.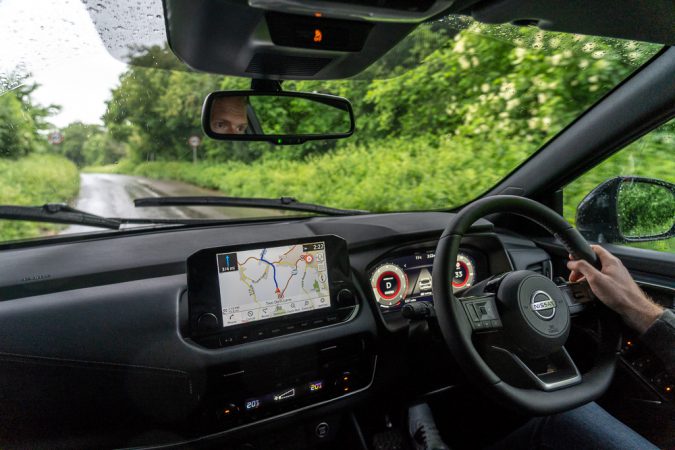 Qashqai Tekna+ Cost
On the subject of money, our Qashqai Tekna+ here has been relatively lavished. By default, its on the road price is £36,125. We have only two options ticked, both of which are entirely cosmetic. This would be the Ceramic Grey Pearlescent paintwork, netting us an extra £745. And, we have the two-tone blacked-out roof option to match with that grey, which leaves us lighter by another £400. Overall, the Tekna+ that we test drove costs £37,270.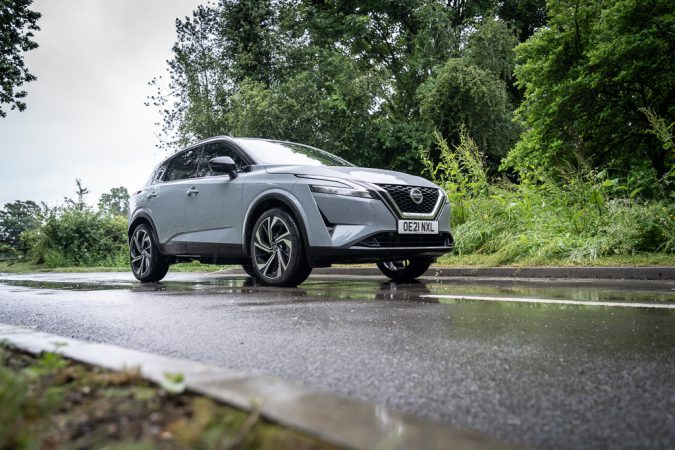 That's quite a high price to pay, although this new Qashqai does have plenty of refinements to justify its value. To save some cash, then you could perhaps opt for the 6-speed manual on top of an otherwise similar Tekna+ trim, netting you a nearly £2,000 saving. The Qashqai range as a whole starts from just £23,535, in its Visia trim. Although, getting a manual rather than the CVT will lose you a few of the upsides from the aforementioned ProPILOT and mild-hybrid system, plus the car wouldn't be so relaxing to drive.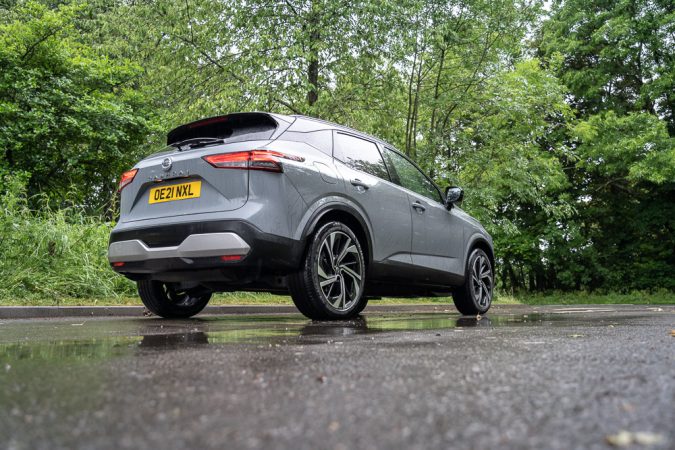 Verdict
So, how should we conclude the Qashqai Tekna+, is it still the best all-around practical, refined, and usable vehicle for all your needs? Indeed, the Qashqai's dominance in this space is untouched for the time being. For what it offers, from the technology, comfort, driving experience, and easy-going ownership, it excels at the basics and more. The mild-hybrid powertrain is a great addition to the Qashqai, given the target audience, and the likelihood of drivers using it for regular commutes.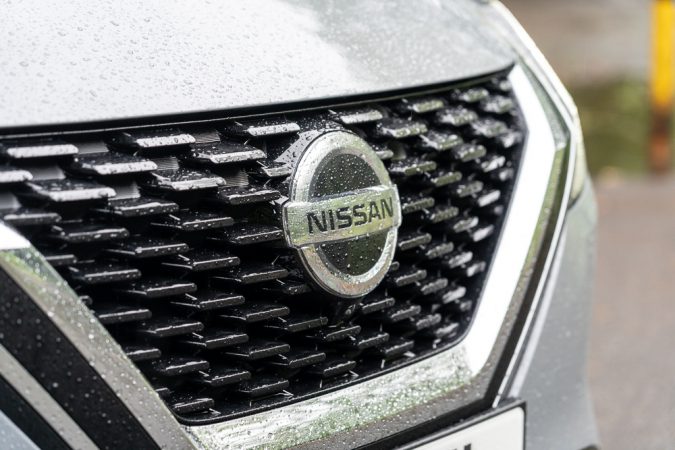 On top of that, the tech is quite impressive, which is something we don't often say about Nissans. Safety, as is a common topic of discussion these days, is leaps and bounds better than what it once was not too long ago. In short, you can't go wrong with the now-handsome Qashqai. Still, it's going to take a lot of encouragement to spring up for the top of the line Tekna+ knowing what it costs. If your bank account is happy, though, then few crossovers of this class will do as well as the Qashqai.

Specification
Nissan Qashqai Tekna+ Specs

Price: £37,270
Engine: 1.3-Litre Four-Cylinder 'DIG-T' With 12V Mild-Hybrid
Power: 156hp
Torque: 270Nm
Transmission: 6-Speed CVT
0-62mph:  9.2 seconds
Top speed: 124 mph
Weight: 1,511 kg
Economy combined:  43.8 mpg
CO2: 146 g/km