Not everyone wants an overtly-large SUV, but equally, the hatchback driving height might be a little too low for some nowadays, crossovers like the new Kia XCeed aim to bridge that gap, and offer us the best of both worlds. They have that tall-riding ground clearance, large boot capacity, and somewhat more off-road-ness that SUVs have long had a monopoly for. Meanwhile, crossovers still retain those car-like elements that we all love.
They're smaller than those vast off-roaders and 4x4s, which makes them easier to drive, easier to park, as well as being a lot more fuel efficient. Could the Kia XCeed crossover tempt you away from the more familiar Ceed hatchback?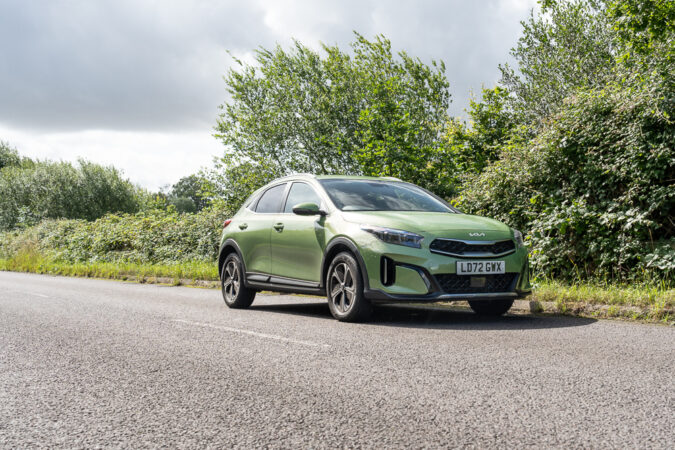 What Is The Kia XCeed PHEV '3' 1.6 GDi About?
On the outside, you can clearly tell some familial resemblance between the Ceed and the XCeed. However, it doesn't take a deep dive to notice the differences. Creating crossover variants of popular cars has since become a popular trend among carmakers. For instance, Toyota has the Yaris Cross and the Corolla Cross, bringing more SUV-like qualities to its popular cars. But, does this formula work with the XCeed?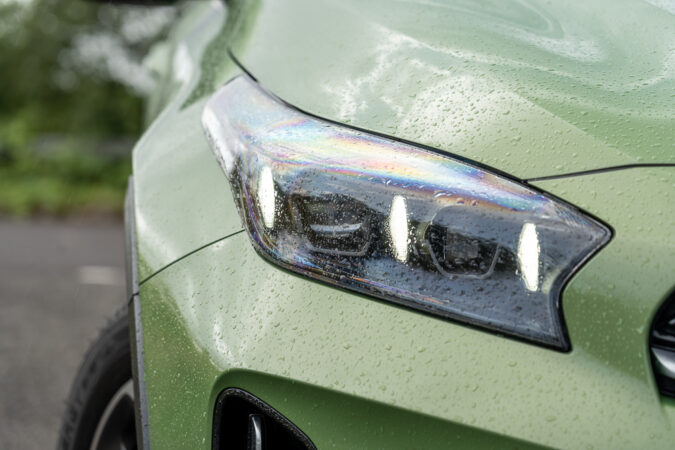 Compared to the Ceed hatchback, the high-riding XCeed does have a lot more ride height. Although that's not going to make it an off-roader by default, it ought to give you more capability when traversing the urban jungle – kerbs, speedbumps, or ramps. With that exterior trim, the XCeed is conceived to lean more toward an adventurous clientele, with its chunky plastic-rubber wings, side skirts, and bumpers.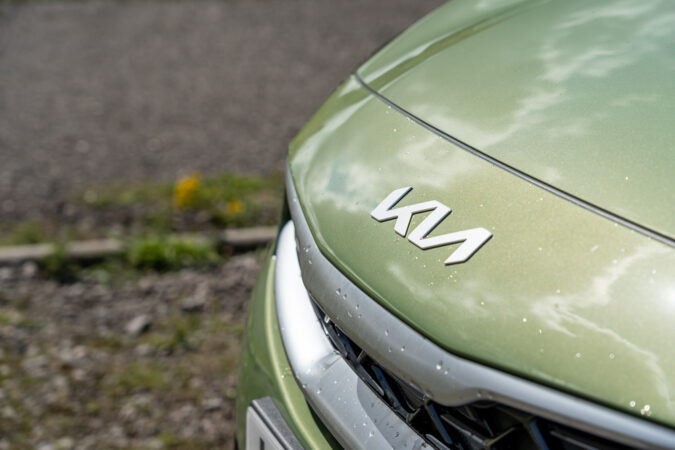 Besides those rugged and robust looks, the Kia XCeed features certain aerodynamic functions, too. You'll likely to have noted the vertical slats on the side of the front bumpers. These actually direct air to the side of the car, tracing along the wheels and door-line. That should help with minimising any turbulence and cutting down on any excess drag. Being a hybrid, a reduction in wind resistance is always a win.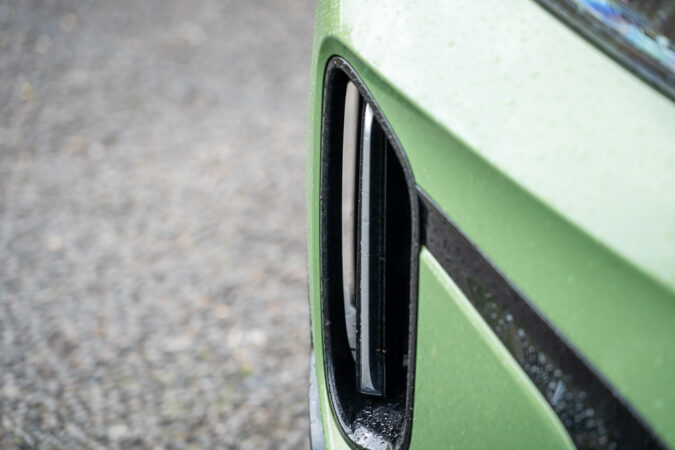 When combined with those aero-disc-esque wheels, it'll help the XCeed cut through the air even better. It's not a bad-looking car, and in some angles, it does look handsome. The XCeed stands out even more to my eyes, thanks to its apple-green paint. It's a colour that works well to bring out that bit more character and liveliness out of the XCeed. Otherwise, plain old black and grey would be quite a boring sight, I find.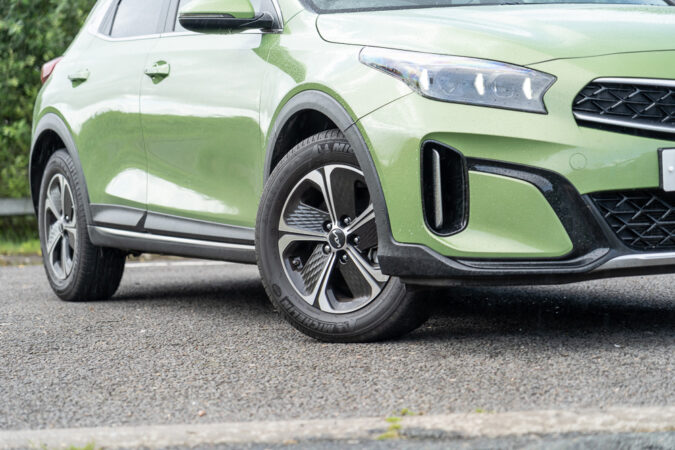 How Does It Drive?
On the whole, there's not much else that, design-wise, makes the XCeed appear any more unique than all the other cookie-cutter crossovers out there already. With that being said, what lies underneath its skin is what makes this a worthwhile car to look into. Our XCeed here, as the model name would suggest, has a plug-in hybrid powertrain. It's then paired with a 1.6-litre, four-cylinder, non-turbo petrol engine.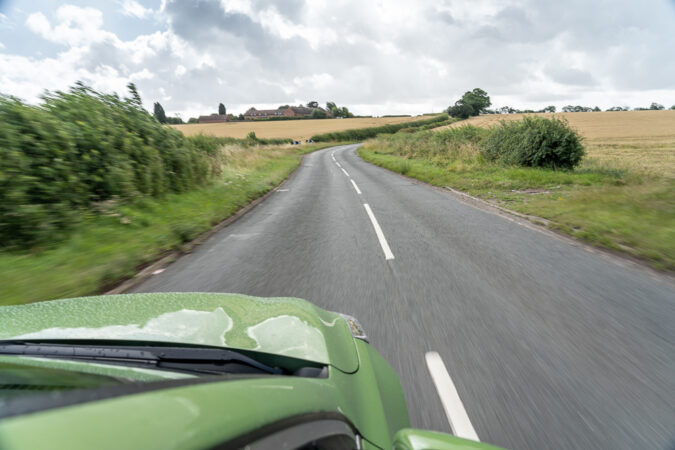 If the prospect of a PHEV doesn't necessarily entice you, there is another powertrain option for the all-new XCeed family… A 1.5-litre turbocharged petrol engine, and this one isn't a hybrid. As far as driving it goes, the Kia XCeed is the sort of car that's effortlessly easy for you to just get into and go for a drive.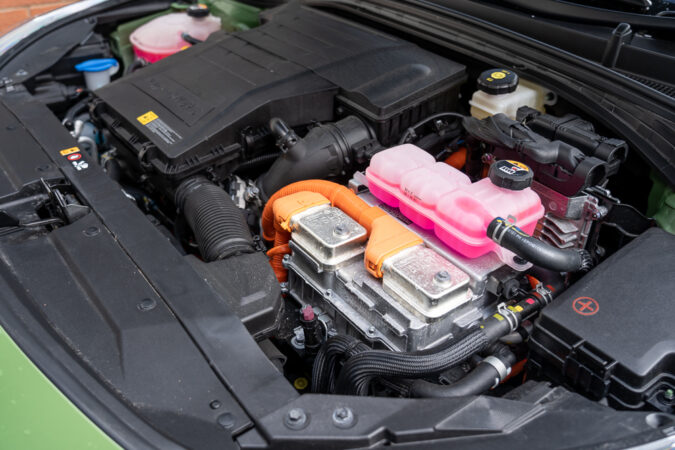 To put it simply, the XCeed is extremely comfortable and gentle on the ride. It's practically the best car for our not-so-perfect British roads, as it handles potholes and undulations with relative ease. What Kia's new XCeed isn't about, however, is outright speed. I'd reckon that performance and sportiness is far near or at the bottom of the priorities list when they were building this car, in the first place. It's no surprise.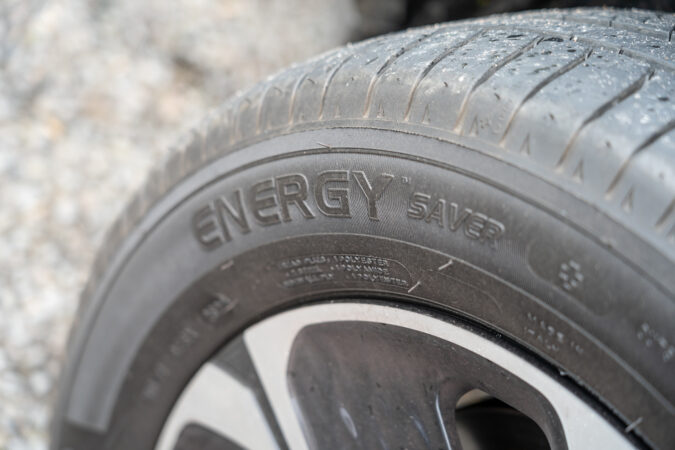 The XCeed's lethargic 0-60mph time of 10.6 seconds suggests as much. After all, you're only looking at a smidge over 139bhp (or just 104bhp, if you're not counting the hybrid system). And, a modest 265Nm of torque. In short, driving the XCeed at full ten-tenths of its power is certainly not the real intent of this car. For most situations, you'll find that it's most comfortable and optimal in its most economical state.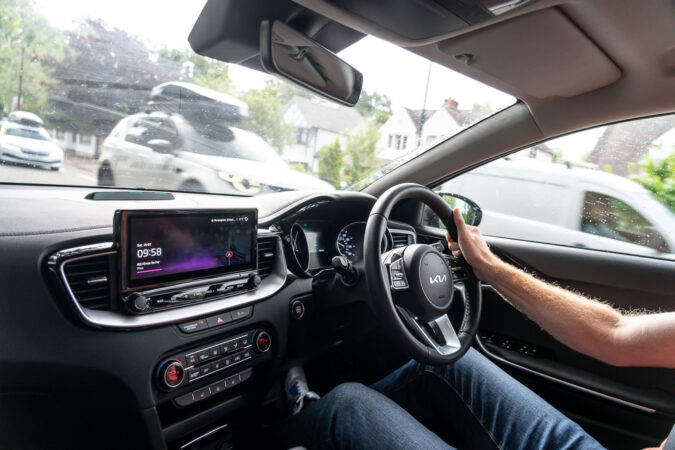 You could if you want to, play around with the XCeed's drive mode selector. ECO is its default setting, and I've found that in many scenarios, the XCeed tries to rely more on the hybrid element as much as possible. Hence, preventing the engine from emptying out your fuel tank. The SPORT mode does alter some parts of the XCeed and allows the car to feel faster by a small margin.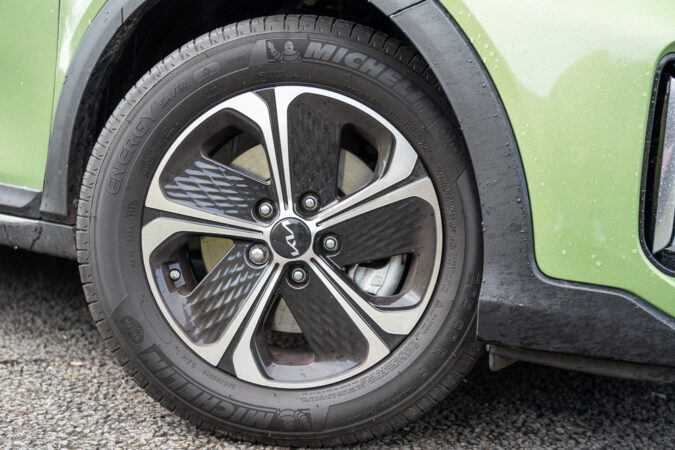 The steering is light, making it even easier and more relaxed for you to drive. If that's not good enough, the Kia XCeed's smaller stature ensures that it's simpler to judge the corners of the car to navigate through tight roads. It even comes with a towing package fitted as standard, capable of towing trailers up to 1,300kg.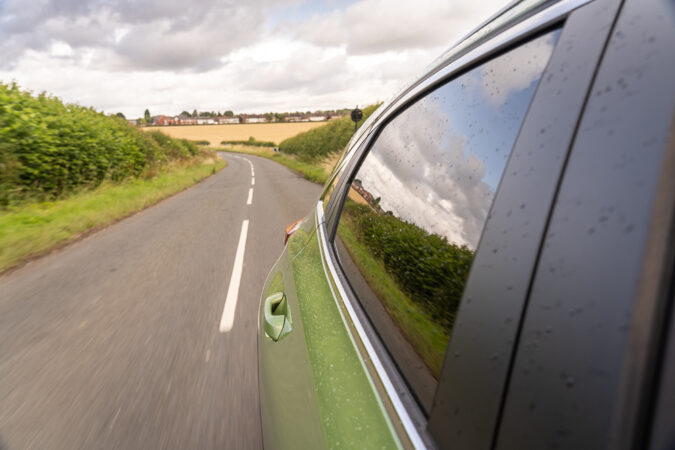 What Is It Like Inside?
The interior in here should be pretty familiar to any of you who's been inside a modern Kia before. It looks a bit basic, but the cabin is properly functional, usable, and highly practical. Technology has been a crucial battleground among pricier cars. So, it's nice to see cheaper and more budget-friendly cars like the XCeed get those trickle-down benefits. This is most apparent once you start using the infotainment system.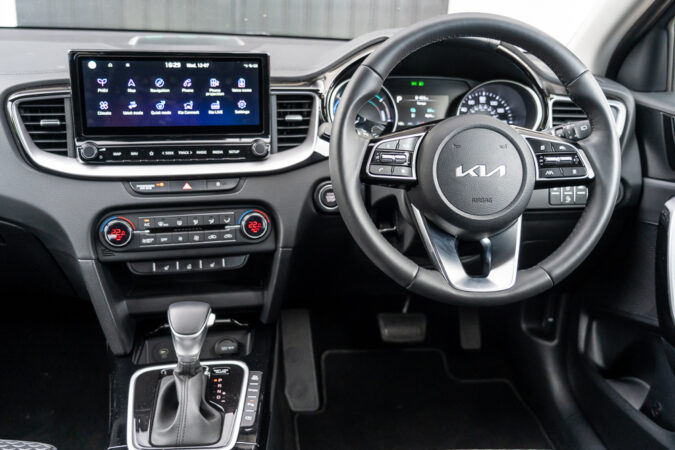 The entry-level '2' trim gets an 8-inch panel, but our '3'-spec Kia XCeed here comes with the larger 10.25-inch screen. As with pretty much any other Kia or Hyundai model, this infotainment system is truly one of the best in the business. Especially, on the more attainable end of the market. The graphics are sharp, and its user interface is intuitive and easy to use. Better yet, Kia hasn't put everything behind a touchscreen.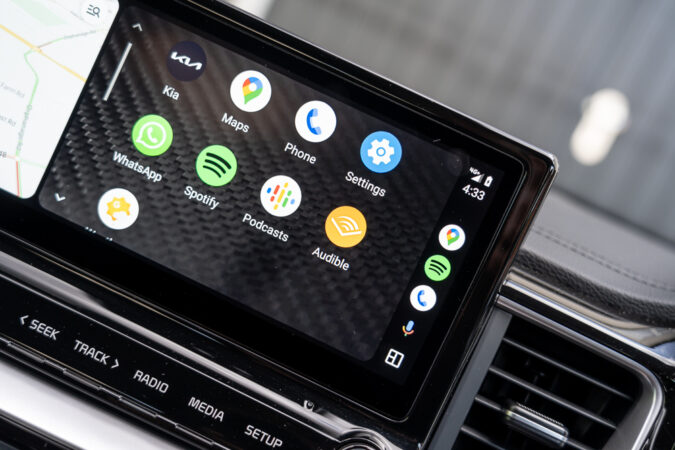 Therefore, you still get a bank of hard, physical buttons and dials underneath the screen for all your quick shortcuts for quicker navigation. Unlike some other carmakers, I'm glad to see that Kia still includes their physical switchgear for the climate control buttons, too. They're a lot handier than needing to go through umpteen different sub-menus. That aforementioned infotainment system has a lot to offer elsewhere.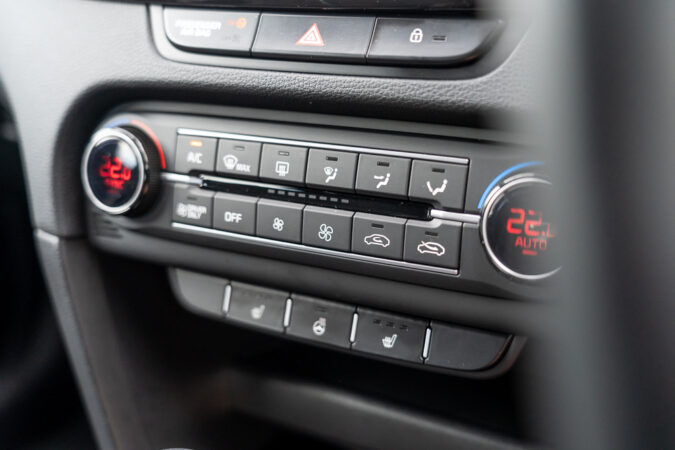 You'll find that it has Apple CarPlay and Android Auto; both of which can be paired and synced wirelessly. It's a neat little system, and the same can be said about the gauge cluster, as well. On all but the top-tier trim level, you'll get a semi-digital dash. Just like on our XCeed here, you'll find physical gauges flanking a 4.2-inch display. It's pretty small, but most of the readouts are clear and legible to read at a glance.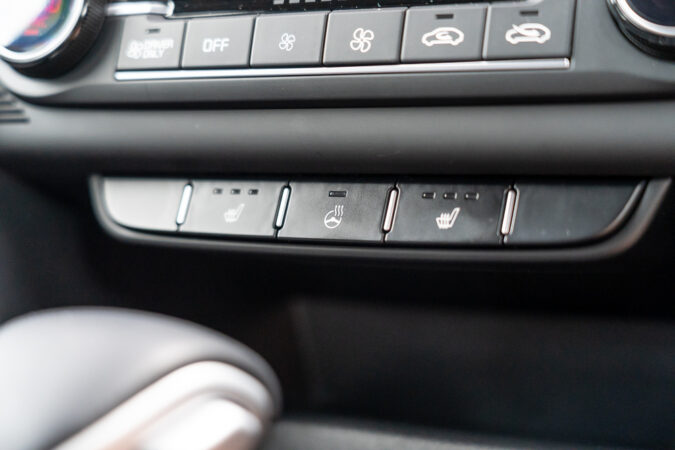 Still, if you want something even fancier and high-tech, the top-spec XCeed 'GT-Line S' trim level replaces that tiny screen with a massive 12.3-inch fully digital gauge cluster. On the more practical side of things, the XCeed is certainly not a posh car. Yet, for its lack of sumptuous niceties, its interior is highly utilitarian. You'll only find hard-wearing and durable upholstery that'll take quite a beating with great ease.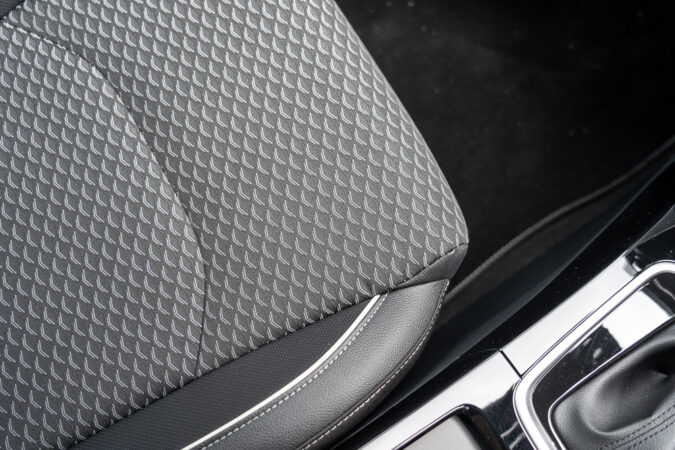 The cloth seats, while simple, are otherwise rather comfortable over a long road trip. Although the XCeed might appear compact on the outside, its dimensions are quite well-optimised once you step inside. Even with the front seats pushed far back, there's still sufficient legroom for the rear passengers. The headroom is good all-around too, for all you taller folks. Similarly, the boot space on the XCeed is reasonably vast.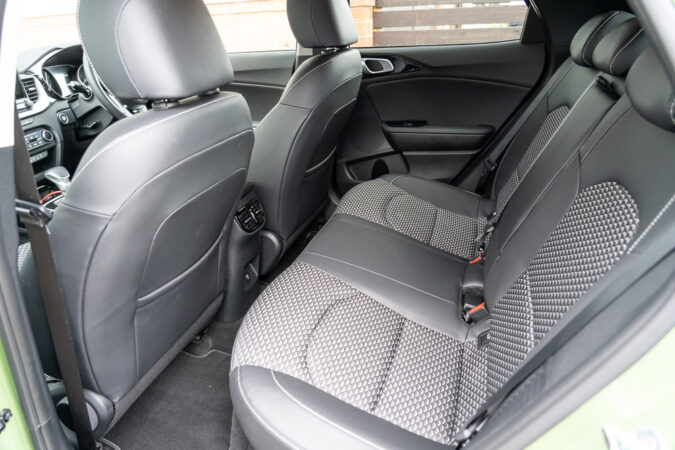 On the surface, the boot appears somewhat shallow. But, the floor can be lifted up and folded to unveil an additional cubby underneath. This is mostly reserved for smaller items, such as the charging cable. Kia has done a great job with packaging the XCeed. Despite it needing to carry a battery pack, it's placed in such a way that it doesn't intrude much on the interior. Nor, does it rob you of much valuable cargo space.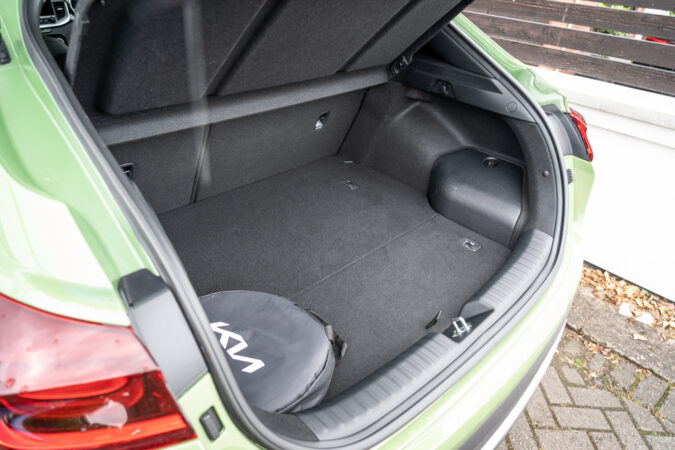 The Experience
The hybrid powertrain in the Kia XCeed pairs an 8.9kWh battery pack and a 44.5kWh electric motor. If we look at its electric-only drive mode, it's not really meant for super-long-distance driving. I've been able to eke out, at most, around 29 miles, with mixed driving. This is, at least, closely in line with Kia's estimates. With that being said, you do have to be very gentle to get that 29-mile range out of the XCeed PHEV.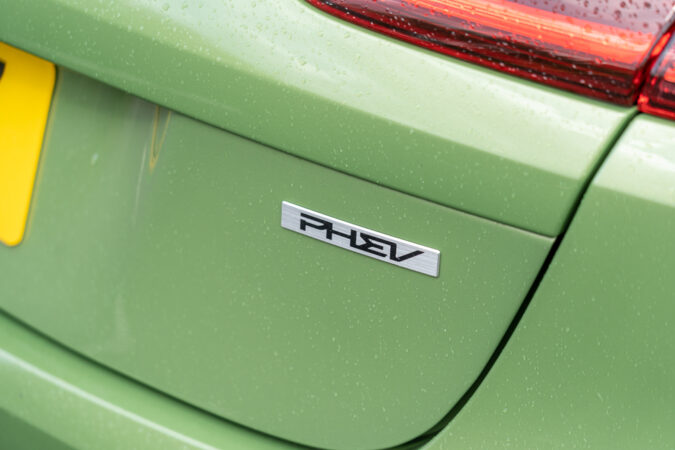 Still, that electric-only range should be more than adequate for a lot of folks' regular daily commutes. This is, of course, assuming that your day-to-day drive is below that 29-mile threshold. Even for a quick run to the shops, or taking your XCeed out for the school run, 29 miles is rather decent. This is on par with most other plug-in hybrids in its class, anyway. Since it does have a smaller battery, charging it is easy, too.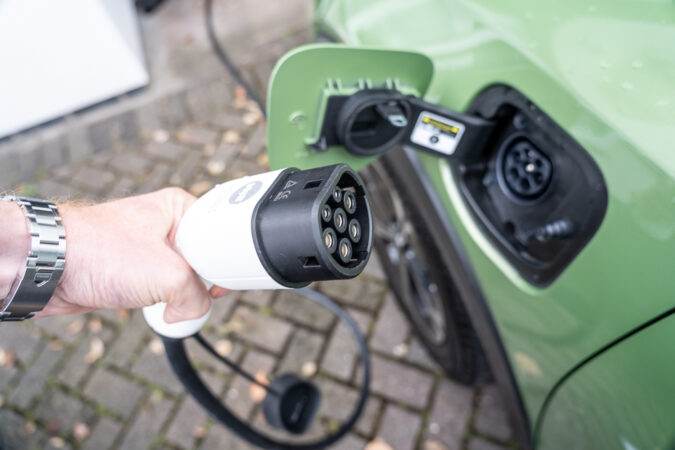 The XCeed charges via a Type 2 connector at the front of the car… Not to be mistaken with the fuel filler door on the rear. If and when you do need to plug it in, a typical 7kW output should take you just over 1 hour for a full charge. Naturally, the key benefit of opting for a hybrid instead of an EV is that you could still rely on the internal combustion engine to keep you going, if the battery dies out halfway.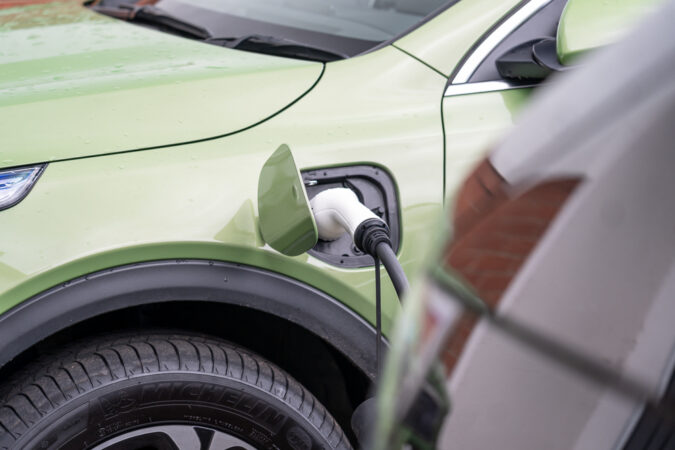 As we mentioned earlier, the XCeed could be driven as a full EV – no less different than an electric car. But, it ideally switches its powertrain configuration between hybrid drive, where its engine, electric motor, and battery can work in tandem. Alternatively, it could cut out the hybrid element altogether, and drive purely on the engine alone. From what I've noticed, the Kia XCeed is tuned to prioritise electric drive.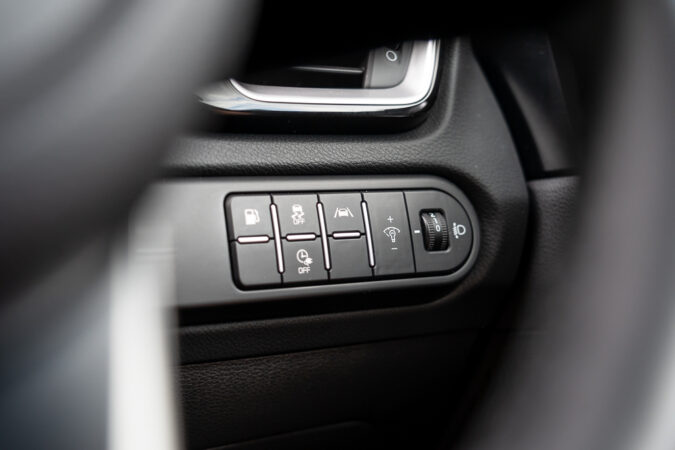 Due to this, it mostly tries to keep the car running in EV-only or hybrid mode as much as it possibly can. As the engine is kept off for as long as that battery still has some charge left, the noticeable benefit to you is supreme fuel efficiency and low emissions. Additionally, you then get to enjoy the smoothness and silence of an electrified powertrain. At the end of my testing over one week, one tank of fuel and about 450 miles, I'm seeing 70+mpg, which is impressive.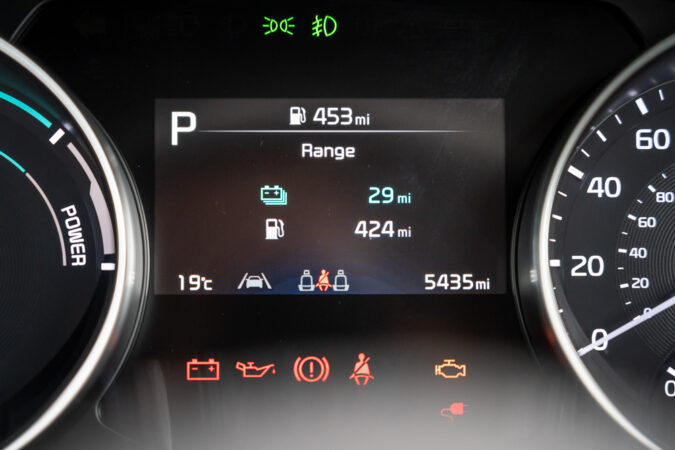 Kia XCeed PHEV '3' 1.6 GDi Cost
As you see here, our Kia XCeed, in this '3' trim level, costs £33,495. This is a very good price point for the amount of "car" that you're getting. And, for a relatively attainable cost, you do get a lot of nice-to-haves in a well-refined package. For example, the '3' trim here features a plethora of ADAS suites… Anywhere from the typical lane-keep assist and lane-following assist functions that can be quite handy.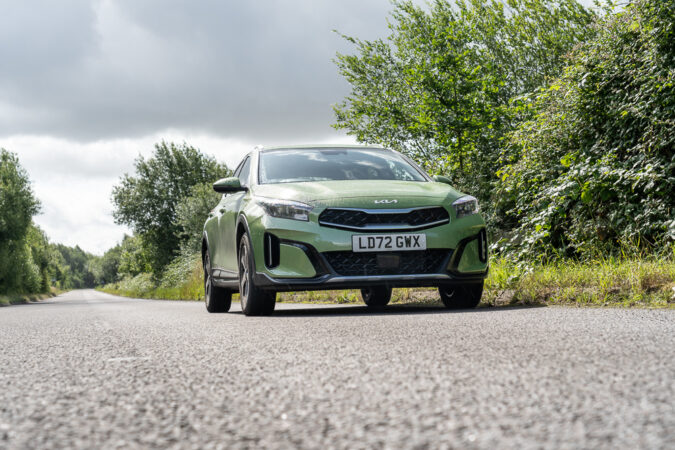 And, there are other systems, such as a driver attention warning alert, forward collision avoidance assists, and more. A lot of the more basic ADAS kit do come as standard fit. Alas, for the fancier systems such as a blind-spot collision warning system, adaptive cruise control, or a speed limit warning, you do have to pay more to get the pricier trim levels. Still, I do think that this '3' trim is the sweet spot of the XCeed range.
It offers a lot of noteworthy upgrades over the '2' trim. Yet, when compared to the costlier 'GT-Line' trim, the latter only rewards you with extra cosmetics. If you do want more out of your XCeed, the top-of-the-line 'GT-Line S' does come feature-packed… Such as that big 12.3-inch digital gauge cluster, a panoramic glass roof, a premium JBL sound system, a wireless charging pad, a parking assist feature, and more.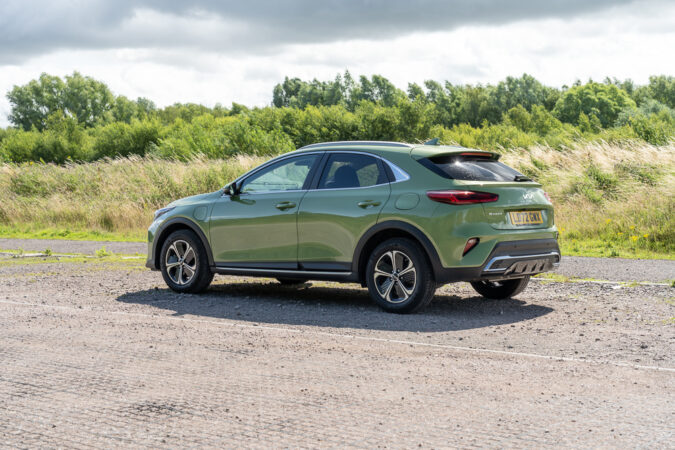 Verdict
The Kia XCeed will probably not blow your socks off, in any regard. In fact, in a lot of aspects, it's a rather vanilla car that does everything just about adequately, and gets you going from A to B. Nonetheless, I do consider it to be the quintessential example of what a good everyday car can be. It's very easy to drive or live with day-to-day. Yet, it's comfortable and chuffs along wherever you need to be without a fuss.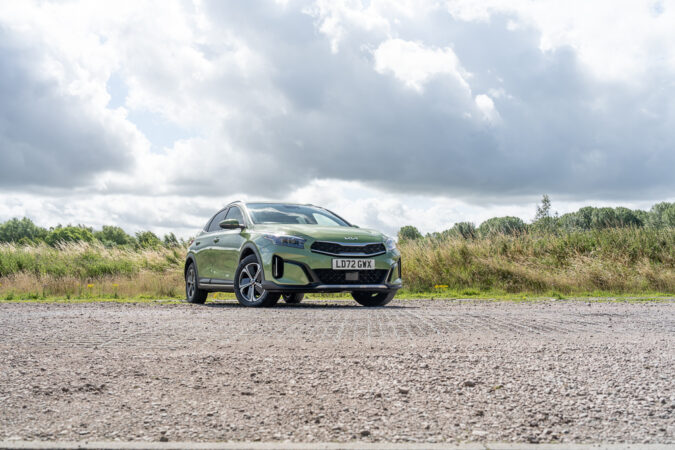 Better still, the XCeed is a massively cost-effective car, not only with how approachable it is to buy. Aside from that, the highly efficient hybrid system, given how it's been set up, will no doubt make a noticeable difference to your fuel bill. As far as value for money and bang-for-buck is concerned, and more so if you want an uber-practical car bar none, the Kia XCeed is definitely worth being short-listed next.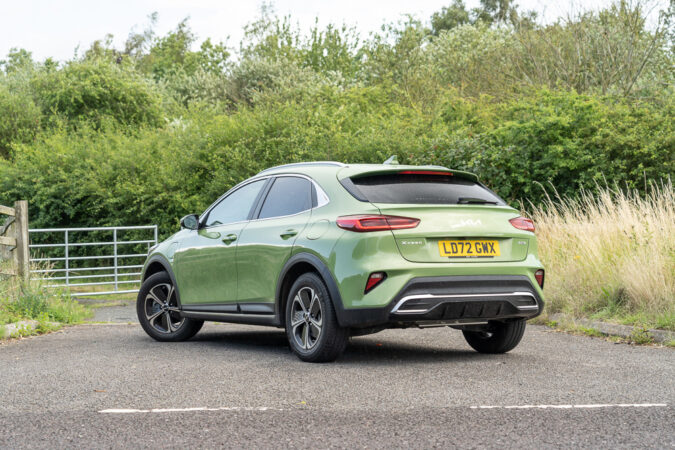 Specification
Kia XCeed PHEV '3' 1.6 GDi Specs

Price: £33,495
Engine: 1.6-litre inline-4 PHEV (Petrol)
Power: 139bhp
Torque: 265Nm
Transmission: 6-speed DCT automatic
0-62mph: 10.6 seconds
Top speed: 99mph
Weight: 1,594kg
Economy combined: 201.7mpg WLTP
CO2: 32g/km