If you've been reading the news at all lately, you might've heard of BYD, the Chinese carmaker taking the world by storm. Over the past few years alone, they've steadily grown to become one of the key players in the automotive space around the world. Especially, in the Chinese car market, where BYD remains a massive juggernaut. Recently, BYD has even overtaken Tesla to be the largest EV manufacturer globally.
Yet, they're pretty new to us here in the UK, at least until now. The cute ATTO 3 you see here will soon be one of three cars from BYD – aka "Build Your Dreams" – that'll arrive on UK shores, available for the masses to witness and experience. It'll in time sit alongside the other two BYD cars – the tiny Dolphin hatchback and the Seal luxury 4-door saloon. But, should you really consider the ATTO 3, given its competition?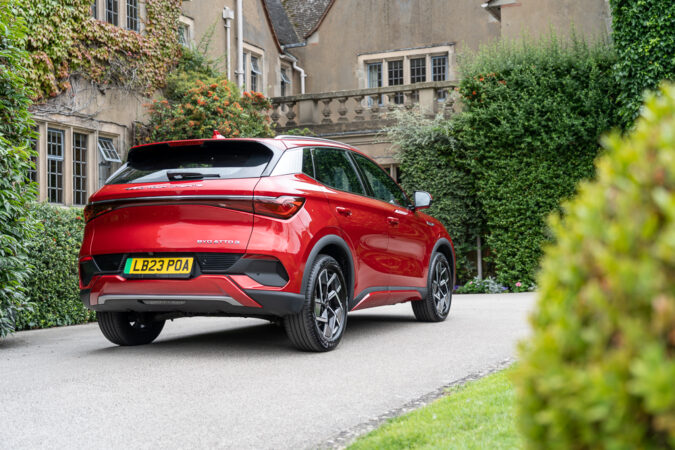 What Is The BYD ATTO 3 Comfort About?
Design-wise, BYD's new ATTO 3 looks pretty much like any other crossover SUV on the market today. It's got that familiar boxy silhouette, and nothing too unique that makes it stand out from the crowd. Still, at least this means that there's nothing offensive about how the ATTO 3 looks. BYD hasn't, thankfully, fallen into the trap of styling electric cars to be gimmicky and weird just for the sake of looking otherworldly.
This can, as we've learned, become a novelty that runs dry pretty quickly over time. On the other hand, a BYD ATTO 3 will look rather normal, with nothing too strange about its appearance. Yet, it's a handsome car that does present some unique design touches. For instance, those gill-like patterns on the C-pillar, or the sharp lighting signature front and rear, as well as the nicely designed turbine-style 18-inch alloy wheels.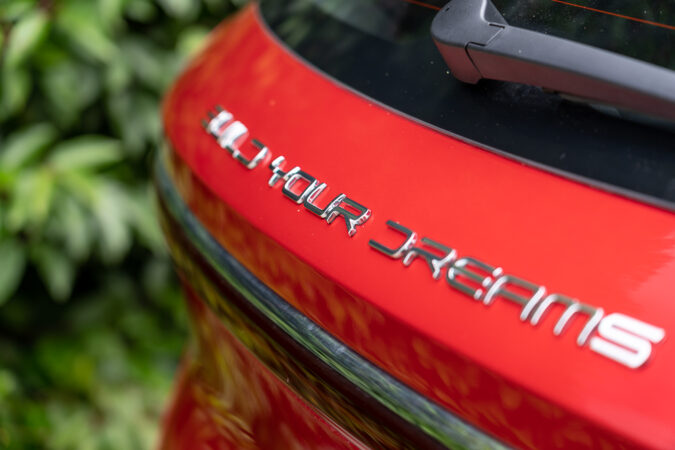 How Does It Drive?
The BYD ATTO 3 is fully electric, powered by a single motor on the front axle. This is subsequently sourced by a 60.48kWh underfloor battery pack. If you're worried about range, then don't fret, as the ATTO 3 has an estimated (combined) electric range of 260 miles. Our testing yielded similar estimated endurance, which is both impressive for a vehicle in its compact class and is on par for the asking price (more on that later).
BYD also bundles in an as-standard heat pump fitted to the ATTO 3 across all trim levels. Therefore, you'll be able to breathe a slight sigh of relief when winter comes, which is when electric car batteries will often suffer in overall range with such cold temperatures. It's worth mentioning at this point that BYD, besides building cars, is also a renowned specialist when it comes to electric and hybrid car battery tech.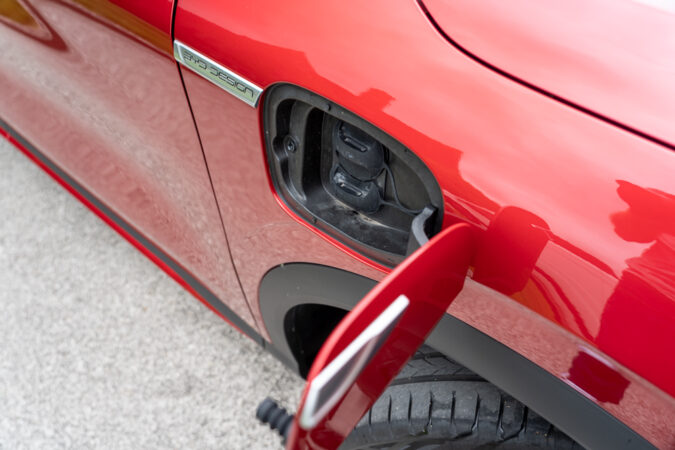 Not to mention, all the other auxiliary systems and componentry that tie them all together. As such, that healthy amount of electric range from a comparatively small battery size isn't a total shocker. The ATTO 3 is built atop BYD's next-gen electrified architecture. It includes some neat features such as a highly efficient heating and cooling system, as well as a clever battery design for optimal range and safety.
Though there's only a single front-wheel drive motor, the BYD ATTO 3's performance isn't something to entirely scoff at, either. With a modest 204PS and 310Nm of torque, it's sufficient to propel the ATTO 3 onto a top speed of 99mph, while sprinting from 0-62mph in 7.3 seconds. My experience in sitting behind the wheel of the ATTO 3 and driving it was an eye-opener.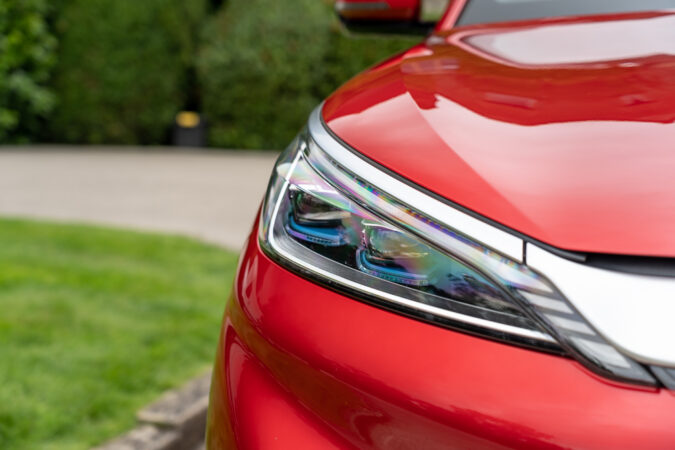 There are no negatives with the way it drives, feels, and handles on the road, even if this means that it's not going to blow you away. The BYD ATTO 3 isn't a performance car by any means. Although, there's a good amount of grunt to shift along speedily if you need to. The ATTO 3 is most comfortable being just a regular, daily-driver commuter car, comfortably cruising along from A to B without a single fuss.
It's the sort of car that's easy to get into and drive, though there's not much to write home about in terms of thrills and excitement. Neither, was there anything bad or negative about driving it, too. If you need to further fine-tune how the ATTO 3 feels, there are four drive modes to configure from… Economy, Normal, Sport, and Snow mode. Beyond its outright pace and dynamism, the form factor is great, as well.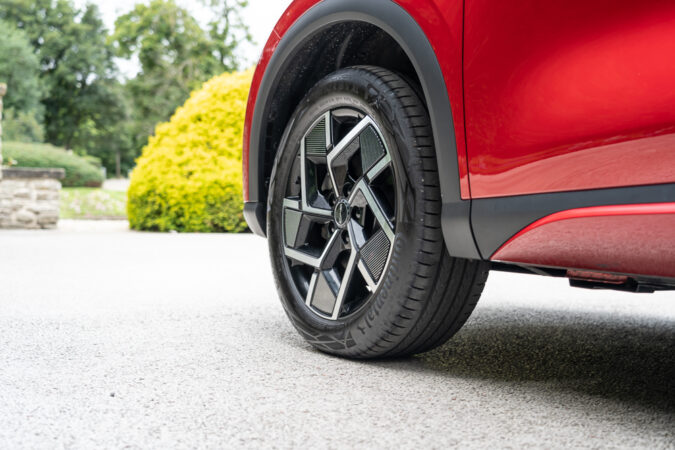 BYD's ATTO 3 is the perfect size for UK roads. So, there shouldn't be any qualms with manoeuvring about in narrow town streets or parking in tight car parks. When you do need to park up and charge the ATTO 3, it shouldn't take you too long, if you pair it with the right chargers. When plugged into a 150kW DC fast-charger, a typical mid-journey 30% to 80% charge should take you under 30 minutes to complete.
Although, a full charge (also on 150kW power) from 0% to 100% will no doubt take a bit longer, around the 1.5-hour mark or so. Once you reach home and you'd want to trickle charge it overnight, a 7kW AC charger should take at least 9.5 hours. If you have a speedier 11kW AC wall charger at home, you could cut that time down to 6.5 hours. All in all, these are pretty expected charging times for most EVs.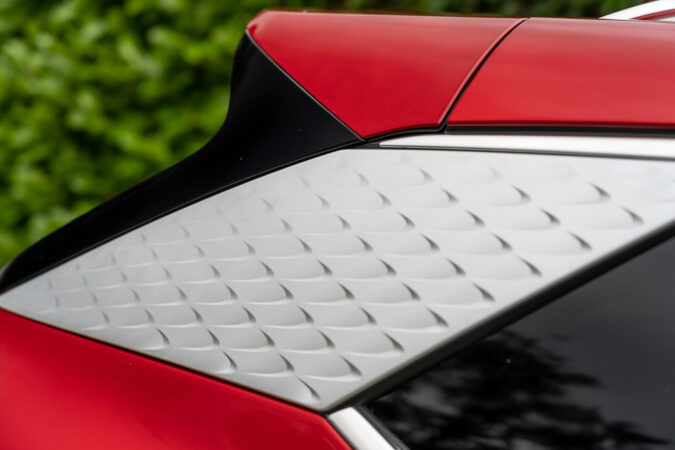 What Is It Like Inside?
Although the BYD ATTO 3 tries to blend in, exterior-wise, without being too bland, that's not to say there aren't some quirks and oddities about. Particularly, once you step inside the ATTO 3. Oddly enough, BYD says that their inspiration for the interior design of the ATTO 3 is inspired by a gym of all things. Perhaps, that's to tie in with something that screams dynamism, the youths, and an active lifestyle.
Regardless, it's an interesting look, that's for sure. You'll surely notice the drive selector being shaped like a kettlebell handle, or the door handles that look akin to barbells, and the unique air vents that mimic the design of free-weights. Even opening the door is quite different from what most of us are likely used to. Beyond that, there's so much weirdness elsewhere, such as the guitar-string-like trims on the door cards.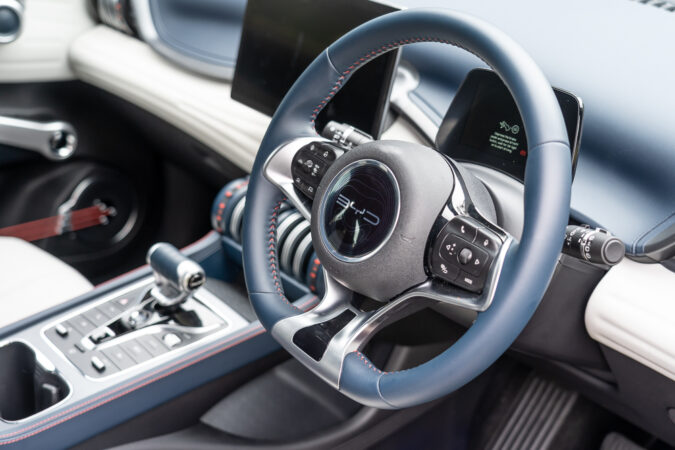 Peculiarly, BYD has actually tuned those strings to hum a tune, if you ever wanted to strum along if you're bored sitting in a traffic jam. With that being said, aside from all the distinct quirks, the rest of the cabin is very well-appointed. There's a nice mixture of vegan leather, real metal, and colourful stitching. In this car here, for instance, the contrast between the blue and cream upholstery is a soothing touch, as well.
The Experience
It's not just form over function here either, as the ATTO 3 consists of some truly handy quality-of-life items, too. The entire infotainment screen could easily rotate between landscape and portrait orientations. That alone solves a typical conundrum where you'd typically be stuck with using either landscape or portrait in most other cars. Thus, having to deal with some of the compromises of using either orientation.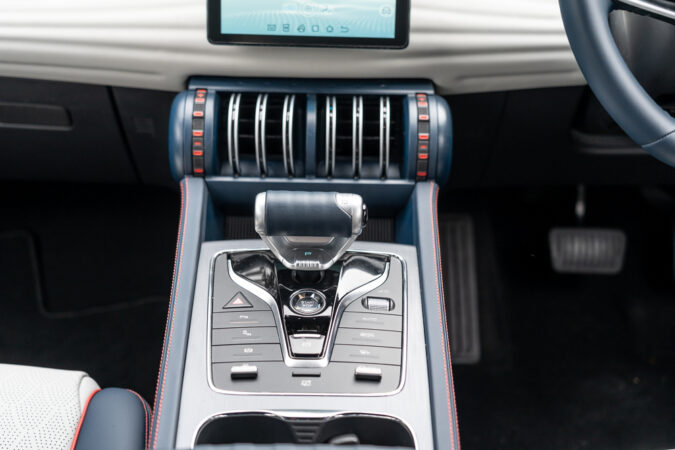 But, in the BYD ATTO 3, you can rotate the entire panel when you feel like it, or if the situation demands it. For instance, you could keep it in portrait mode for more horizontal screen real-estate when you're using it for the satnav. Then, you could rotate it back down to the landscape layout to tuck it out of the way or for general ease of use. The infotainment screen is 12.8 inches large in this particular configuration.
This ought to be plenty enough for most folks. Nonetheless, if you opt for the higher-end trim levels of the ATTO 3, you could upsize it even further to 15.6 inches. The entire system itself is pretty good underneath. It's smooth and slick to move between menus, and the user interface is intuitive to use. However, while its multimedia system is dominated by a big screen, the gauge cluster is a relatively tiny 5.0 inches.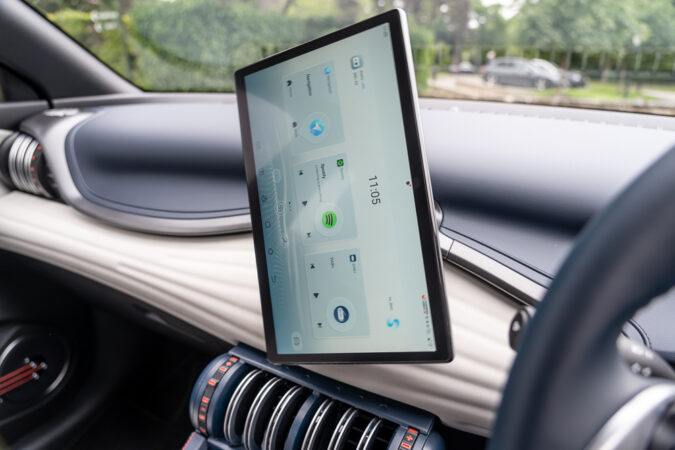 Then again, being an EV, there's not much in the way of readouts and instrumentation that you need to go through anyway, so that diminutive display does the job well enough. What's not as compact, fortunately, is the ATTO 3's interior, as a whole. Since it's a slightly boxier crossover SUV, the BYD ATTO 3 has a pretty spacious cabin, with comfortable headroom and legroom for the front and rear passengers alike.
Further in the back, the boot space is cavernous too, perfect for your weekly grocery-getting duties. For day-to-day commuting then, it's nice to know that the ATTO 3 comes, by default, with a myriad of driver aids and advanced safety systems to watch over you. This includes stuff like blind spot detection, traffic sign recognition, rear-cross traffic alerts, lane-keep assist, adaptive cruise control, and much more.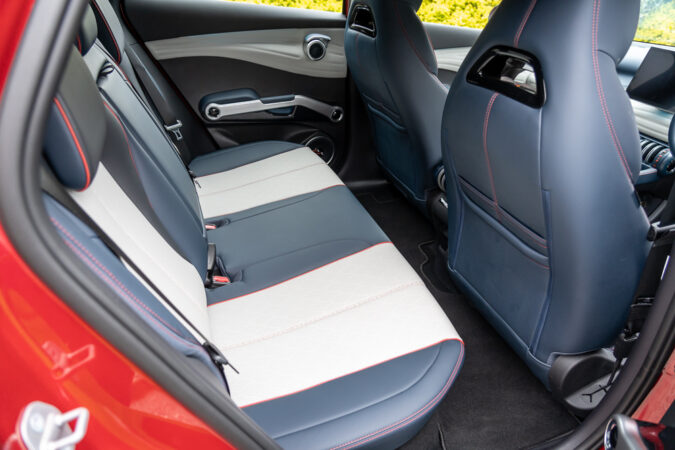 BYD ATTO 3 Comfort Cost
The new BYD ATTO 3, once it's ready for primetime in your local UK showrooms, will be offered in three price points and trim levels… The Active trim for £36,490, the Comfort trim (which is what we have here) for £36,990, and the range-topping Design trim for £38,990. Interestingly, there are barely any optional extras. As such, if you want more goodies and nice-to-haves, you simply have to move up a trim level.
This does yield you additional equipment, like an electric tailgate and additional interior ambient lighting in the higher-end Design trim. Spending more for that Design trim also nets you other creature comforts, like a larger 15.6-inch infotainment screen, as well as an 11kW AC charging box, among others. It's great to see that most of the important and consequential items are kept standard across all trim levels.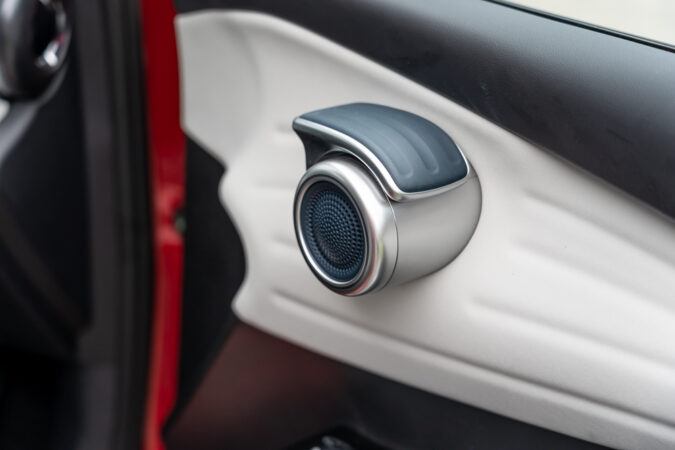 This includes the nice leather interior, tech features, ADAS systems, and so on. In addition to its attractive price, the current stock and availability of the BYD ATTO 3 could also be of interest to a lot of fatigued car buyers who'll otherwise (or have become used to the) need to wait weeks or months to get a car. With the ATTO 3, you can realistically walk into a dealership, get one right now, and drive it off the lot with not too much time wasted.
Verdict
Given that this is BYD's first car being offered here in the UK market, it should ideally leave us with a good first impression, if the rest of BYD's line-up down the line is really here to stay. Having driven their ATTO 3 thus far, I'm pleased to say that there's certainly room in the market for a new contender. Granted, it will be a tough market to crack, given that the ATTO 3 is entering the highly competitive £30k-£40k-ish price range, where most mass-market EVs are priced at.
That is where you'll find a plethora of options from other, more established and well-recognised brands, such as Nissan, VW, MG, Peugeot, Renault, Hyundai, Mazda, Mini, CUPRA, and so much more. However, if you are an early-adopter or pioneer who wants to give left-field brands a go, but not feeling as though you're going to have to compromise on everything, the ATTO 3 is a well-refined and well-thought-out alternative, and certainly a great electric car all-around.

Specification
BYD ATTO 3 Comfort Specs

Price: £36,990
Engine: Single-Motor EV, FWD
Power: 204PS
Torque: 310Nm
0-62mph: 7.3 seconds
Top speed: 99mph
Weight: 1,750kg
Economy combined: 260 Miles (WLTP – Combined)
CO2: 0 g/km